Hello and welcome to Overdrive, a program that looks at the latest trends in motoring and transport for serious and not so serious issues. I'm David Brown. 
The times each story appears in the program are noted (mm:ss)
News
Australia's governance is going backwards (1:23)
Feature Items
In the first of a series Barry Green takes us on one of his Best Drives: a great car in a great location (7:34)
Ken Dobinson tells us what it is like to work in a transport department with heavy political pressures (15:03)
Motoring Minute
Interview
David Rowley tells us why going to Subaru as the PR manager was a decision helped by knowing they had the WRX – and his children loved it. (22:01)
Motoring Minute
Australia's governance is going backward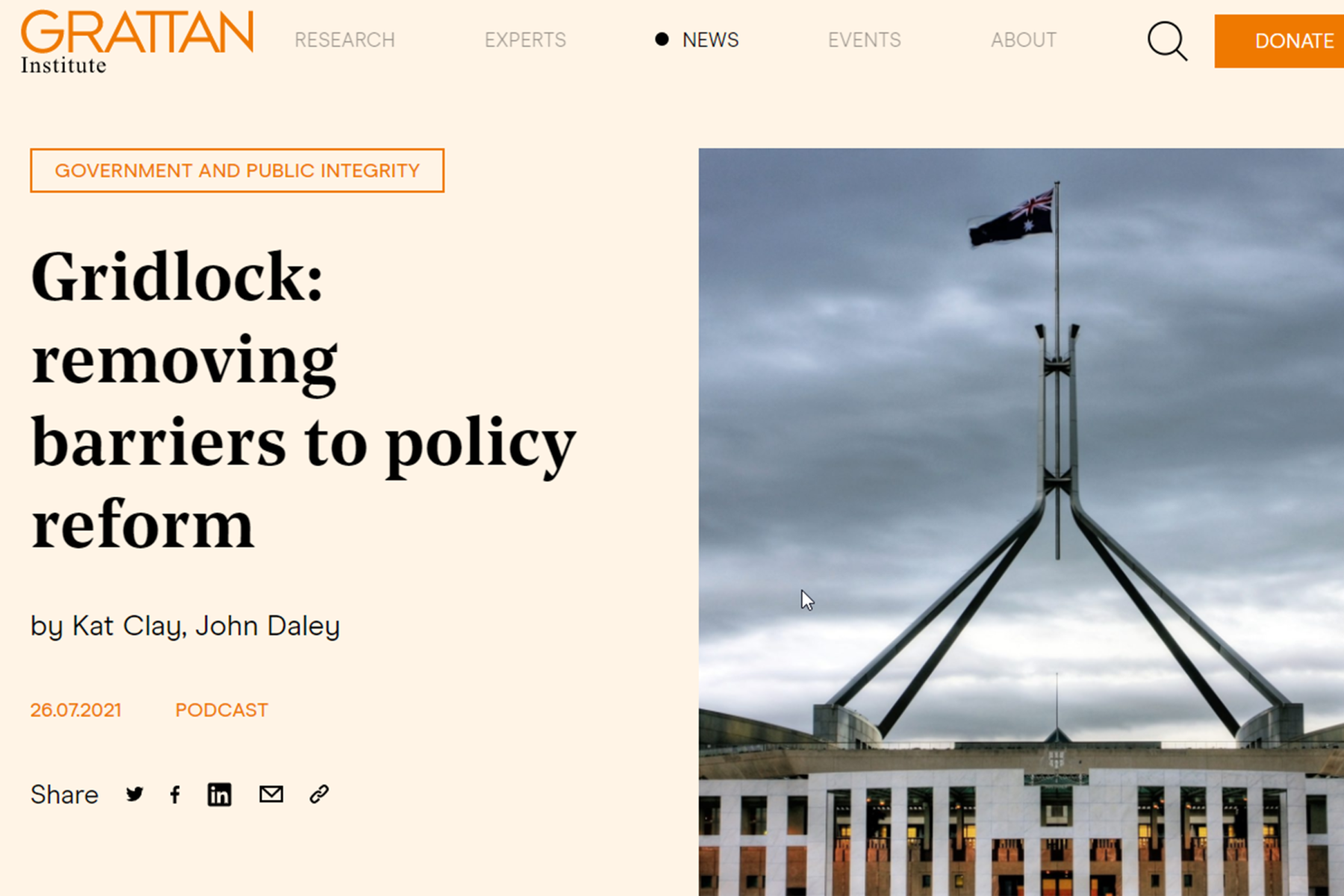 The Grattan Institute has come out firing with a report Gridlock: removing barriers to policy reform  including a comment from their founding CEO, John Daley "Without change, there is little prospect for many substantial policy reforms that would increase Australian prosperity"
Governments, who pride themselves in cutting costs by reducing in-house skills of engineering, planning, and understanding of the community's real needs, have not held back in employing PR and marketing skills to tell the world why they are doing well or that it is someone else's fault.
The Grattan report says, in part "Australia could break the gridlock in policy reform by increasing the expertise and independence of the public service, reducing the number of ministerial advisers closely tied to political parties and making them more accountable, tightening controls over political donations, campaign finance, lobbying, and post-politics careers, and setting up a federal anti-corruption commission with teeth to ensure that the rules of the system are followed.
Many years ago, a senior Manager in a roads department was faced with a politician who was insisting on a road situation that suited his family access to the shops but created very dangerous movements for turning vehicles.  The politician was adamant until the manager said "I will only do it if you put it in writing". The politician stopped asking immediately.
Audi RS 7 Sportback Quattro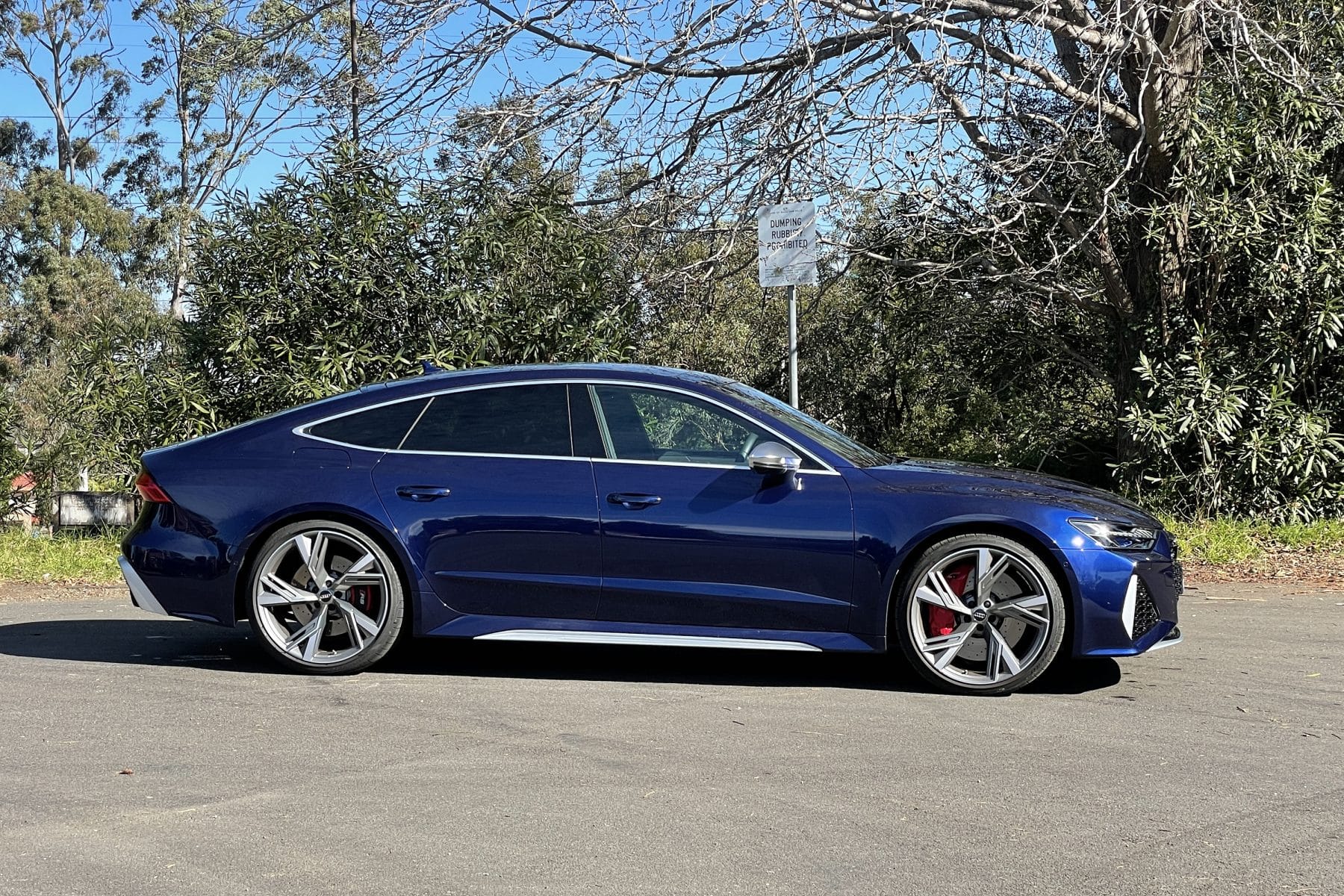 The Audi A7 Sportback is a large four-door passenger car with a flowing fastback style. The S7 is the same body with a twin turbo V6.
But the RS 7, is a rocket ship. Same body but powered by a 4.0-litre twin-turbo V8 with 441kW, 800Nm of torque, all-wheel drive and all-wheel steering.
It bleeps the engine when you start it, and roars when you accelerate hard, but unlike the V8s of the past it is smooth and quiet at idle and sedate city motoring.
Audi says it is advanced technology including special plasma-coated cylinder linings. Not something you would find in a 1969 Monaro V8.
An A7 sportback starts at about $105,000. The RS 7 with 2 and a half times the power starts at over $188,170 plus on-road costs especially the luxury vehicle tax, that takes it over $240,000 drive away.
Toyota Fortuner a bit of 4×4 and a bit of SUV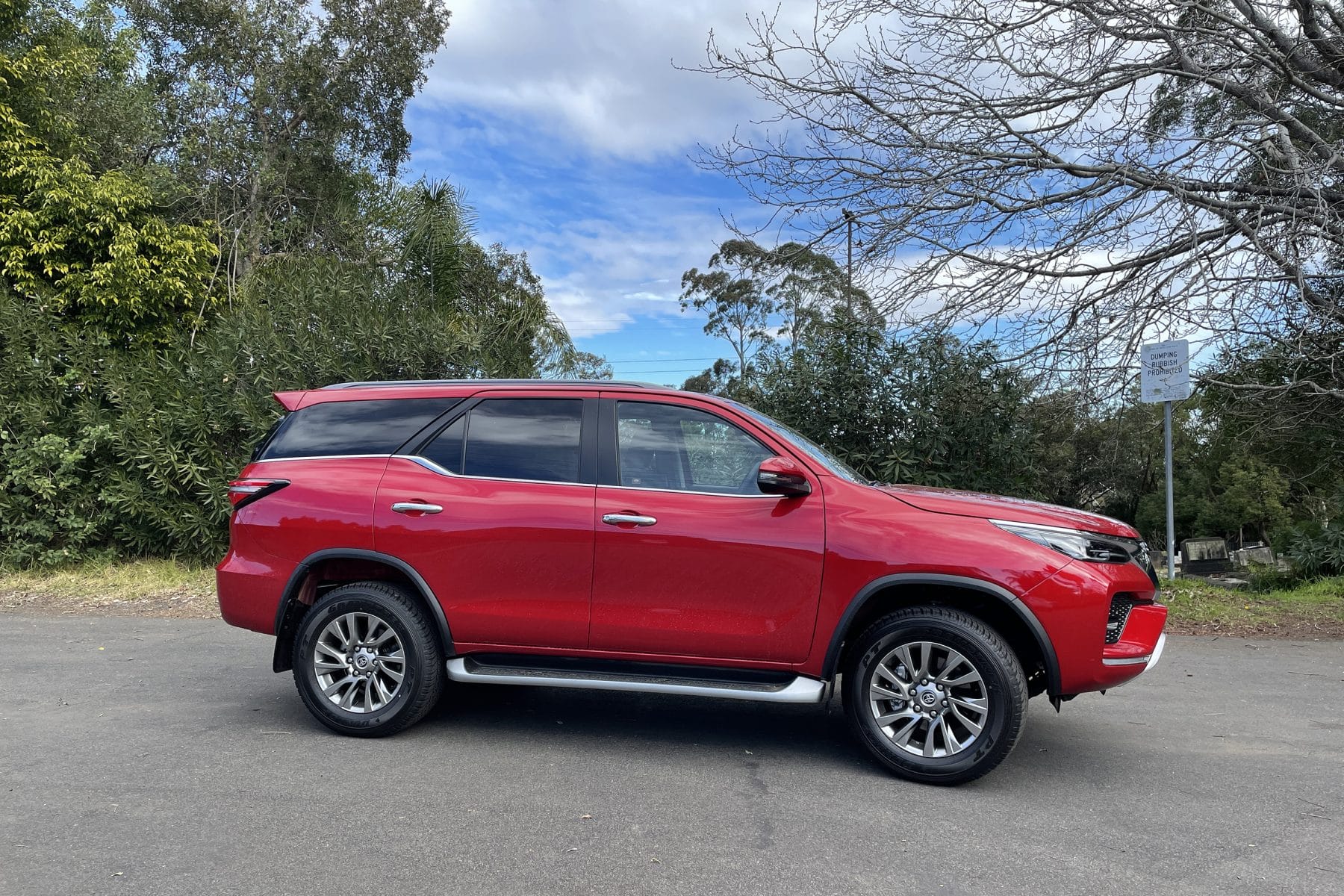 Having just tested the Nissan Patrol with a petrol V8 which is smooth and quiet, it was a bit of a surprise to walk up to an idling Toyota Fortuner.
The rattling sound of a diesel engine was obvious on the outside, but while it is a large SUV with good off-road capabilities, on the inside, a relatively quiet, solid ambience.
In this latest model, the 2.8 litre turbo diesel delivers 150kW (up 15%) and 500Nm (Up 11%).
Fuel consumption has been reduced by 11.6 per cent on the combined cycle, and an even bigger percentage reduction on the city cycle, ,Towing capacity is increased to 3,100kgs.
Toyota pitches this between their Prado which is made for the roughest off-roads conditions, their Kluger which is more urban oriented.
Coming with seven seats., the Fortuner is priced from $49,000 plus on road costs.
WRX: Ultimate fun and the approval of a young family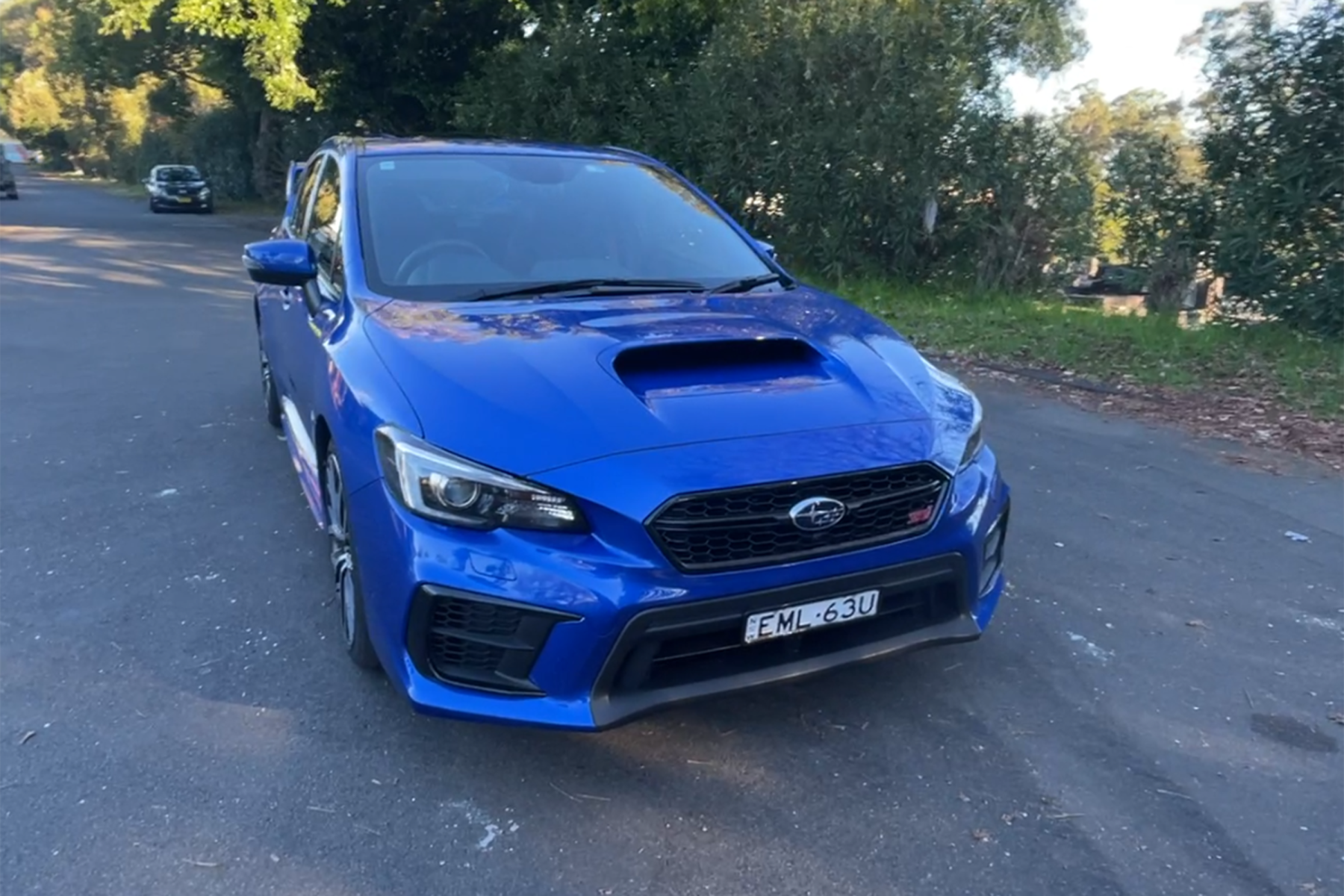 David Rowley has been the Communication and PR manager for Subaru for 21 years. When he joined, the sales of their hot WRX were going through the roof. Was the Rexy one of the reasons he came there in the first place?
DR:  And it was a deciding factor for me, especially in the context of the rally program that Subaru had with the late, great possum born and all the glory that brought to Subaru over so many years to 10 consecutive Australian rally championships. And, of course, another one more recently via Molly Taylor. [00:01:55][20.3]
So did it help his image when his two children were growing up?
DR:  very funny you should mention that David, because  it was a privilege and a pleasure to occasionally bring in sti home on a weekend or something like that [00:08:06][12.4]
And is it still the car to be seen in?
DR: [00:09:09] even amongst our own staff to these days, people getting married wherever possible, people want to have a couple of rexes to take the bride and groom and the wedding party to the event. And everything is tremendous. You know, they really want to make the song and dance about it. [00:09:26][16.5]
Get me to the church on time
Toyota Rogue Ute – A rose by any other name?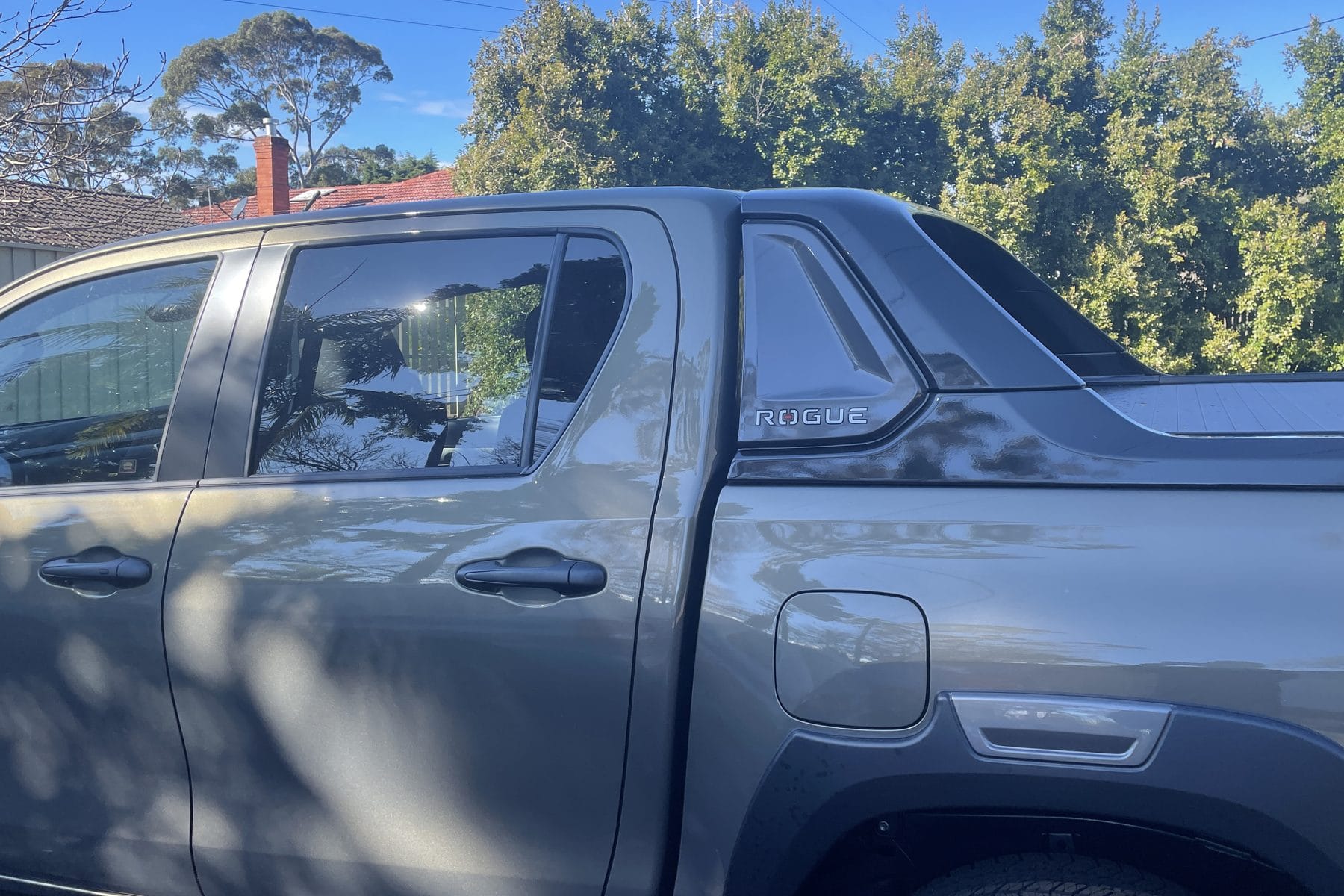 Car companies are giving their top of the range utilities, names such as Warrior, Wild Trak, Pro-4X.  Toyota has the Rugged X and now a model called The Rogue.
But one dictionary defines rogue as a dishonest or disreputable person, or as an elephant or a large animal that lives away from the herd because of its savage and destructive behaviour.
Well, the Rogue does feature dark new designs for its 18-inch wheels, rear bumper and tailgate.
In fairness to Toyota, the word rogue has, in some dictionaries a meaning more mischievous than malicious. The lovable rogue.
The Rogue is a good ute with a fair bit of bling. We drove it through a new housing development and felt that it would be less likely to be driven by the tradespersons constructing the quality houses and more likely driven by the people who will live in the buildings.
You can find more information at Driven Media or previous programs are available as podcasts on iTunes or Spotify. OR our Facebook site OverdriveCity
Originally broadcast 24 July 2021 across Community Broadcasting Association of Australia (CBAA) and Torque Radio affiliated commercial radio channels and has a weekly audience of over 430,000.