Australia is set to welcome a new Warrior, with the Navara PRO-4X Warrior to arrive in Nissan dealerships nationally from September 1. Development and testing is now complete on the locally developed Navara flagship, and the countdown is now on to the official launch of the Navara PRO-4X Warrior by Premcar.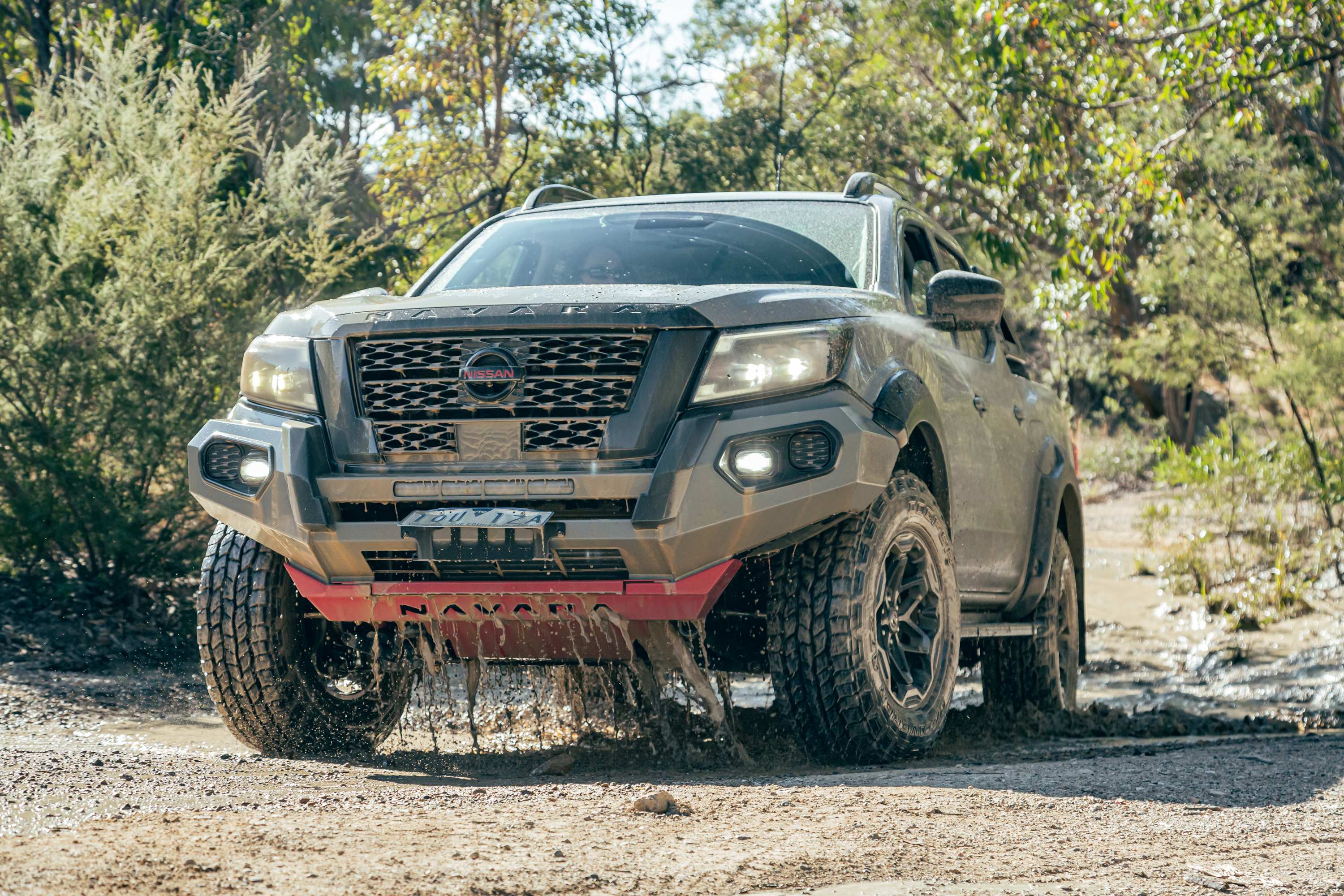 Premcar has been Nissan's core engineering partner since the launch of the lauded Warrior program, with vehicles re-engineered in Victoria to create tough flagship models that are tailor-made for Australian conditions.
That legacy began with the Navara N-TREK Warrior in 2019, and will continue with the launch of the Navara PRO-4X Warrior by Premcar in September — a vehicle that improves on the Warrior formula in every key area, from safety to technology, capability to payload.
Starting at just MSRP $67,4901 for a manual-equipped variant, and $69,9901 for the automatic-equipped variant, the PRO-4X Warrior by Premcar presents incredible value, pairing the safety, technology and comfort enhancements already found in the Navara PRO-4X with a host of engineering upgrades designed specifically for Australia's unique and rugged landscape.
The result is a vehicle engineered for Australian conditions, whether on the road or off it, and a dual-cab ute designed from the outset to be the toughest Navara in the world.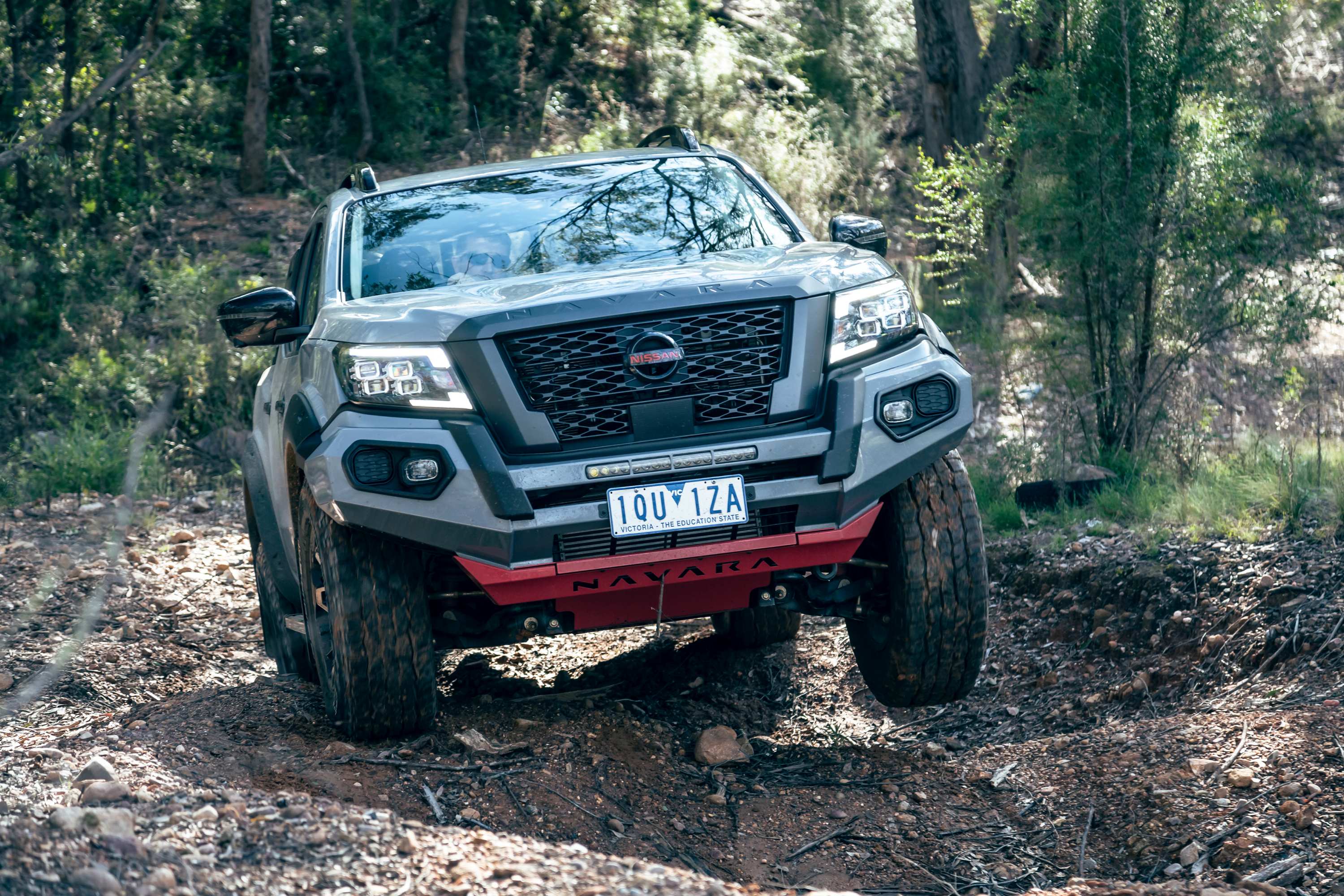 "The PRO-4X Warrior by Premcar is a true Warrior 2.0, delivering more technology, more capability and more go-anywhere toughness than any Navara before it," says Premcar Engineering Director, Bernie Quinn.
"We set out to create the most capable Navara ever, and this new Warrior is exactly that.  It's been engineered from the ground up to tackle the toughest terrain Australia can deliver, all without sacrificing comfort.
"Any new model should be a true evolution, and that's exactly what we've achieved with this Warrior. It benefits from all of our learnings, our customer feedback, and from the improvements made to the Navara PRO-4X, creating a new dual-cab ute that is tailor-made for Australian conditions.
"Now all that's left is to get people behind the wheel, and that time is almost here."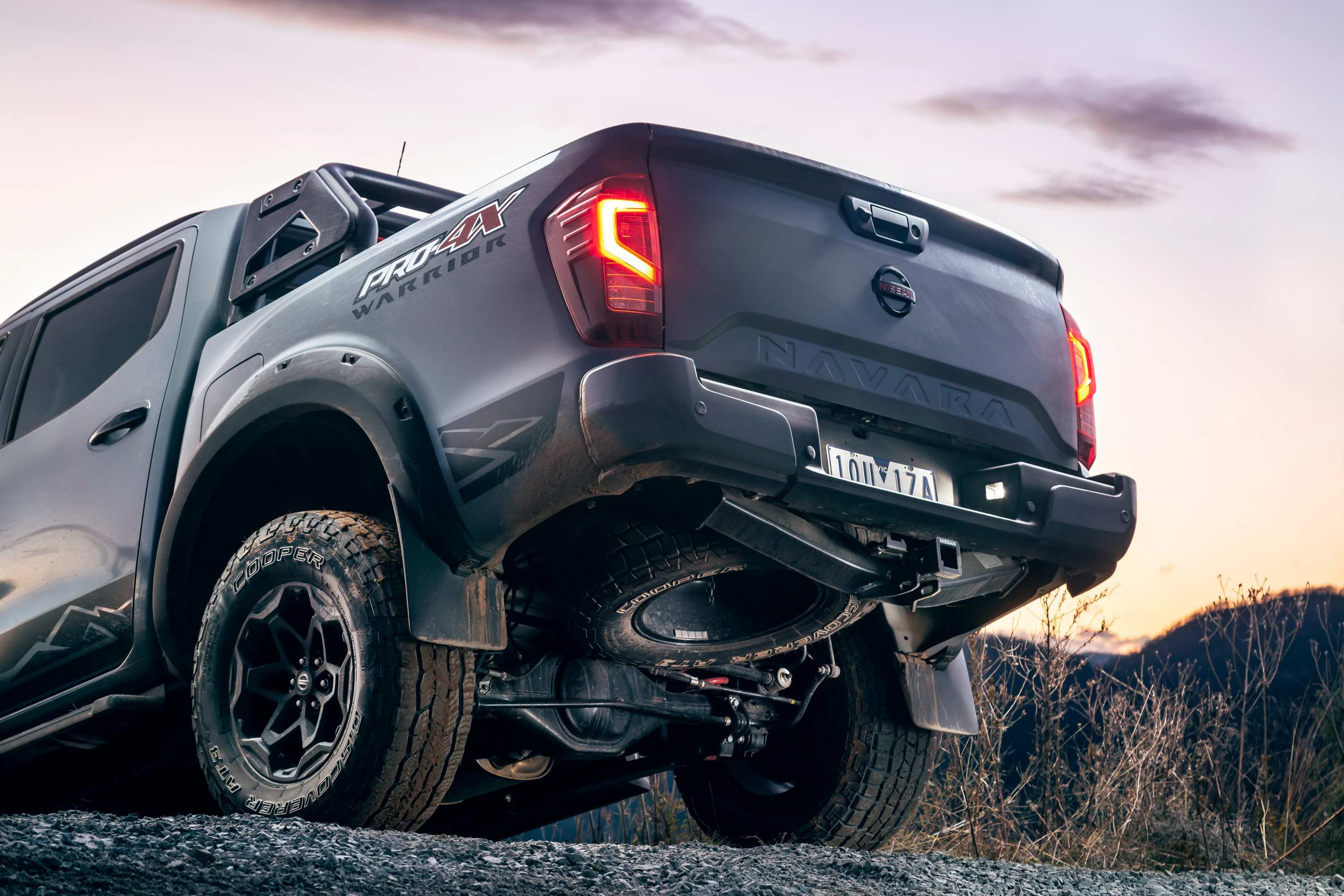 To ensure the new Warrior more than lives up to its title of world's toughest Navara, key enhancements include:
A new Nissan Genuine winch-compatible, Safari-style bulbar and integrated light bar
A new Warrior-specific towbar
A new 

'

Navara

' 

branded red bash plate and a 3mm steel second-stage under body protection plate
275 / 70 / R17 Cooper Discoverer All Terrain AT3 tyres with increased tread depth, and an off-road focused tread pattern
A 100kg GVM upgrade; now 3,250kg
A 961kg2 payload for vehicles equipped with a manual transmission (952kg2 automatic)
Increased ground clearance, from 220m to 260mm
Wider track, from 1,570mm to 1,600mm
Improved approach angle, from 32 degrees to 36 degrees, and near-identical departure angle, from 19.8 degrees to 19 degrees
Revised suspension with new spring rates for more front-end support and less body roll
Revised front and rear damping for better compliance, improved isolation from impacts and reduced float when towing or carrying a load
New larger, taller jounce bumper for better control of wheel movement at maximum suspension travel, and reduced transmission of large impacts into cabin

 

New Warrior-specific fender flares
New Warrior decal pack

 

New Warrior headrest embroidery
Full-sized spare tyre with alloy wheel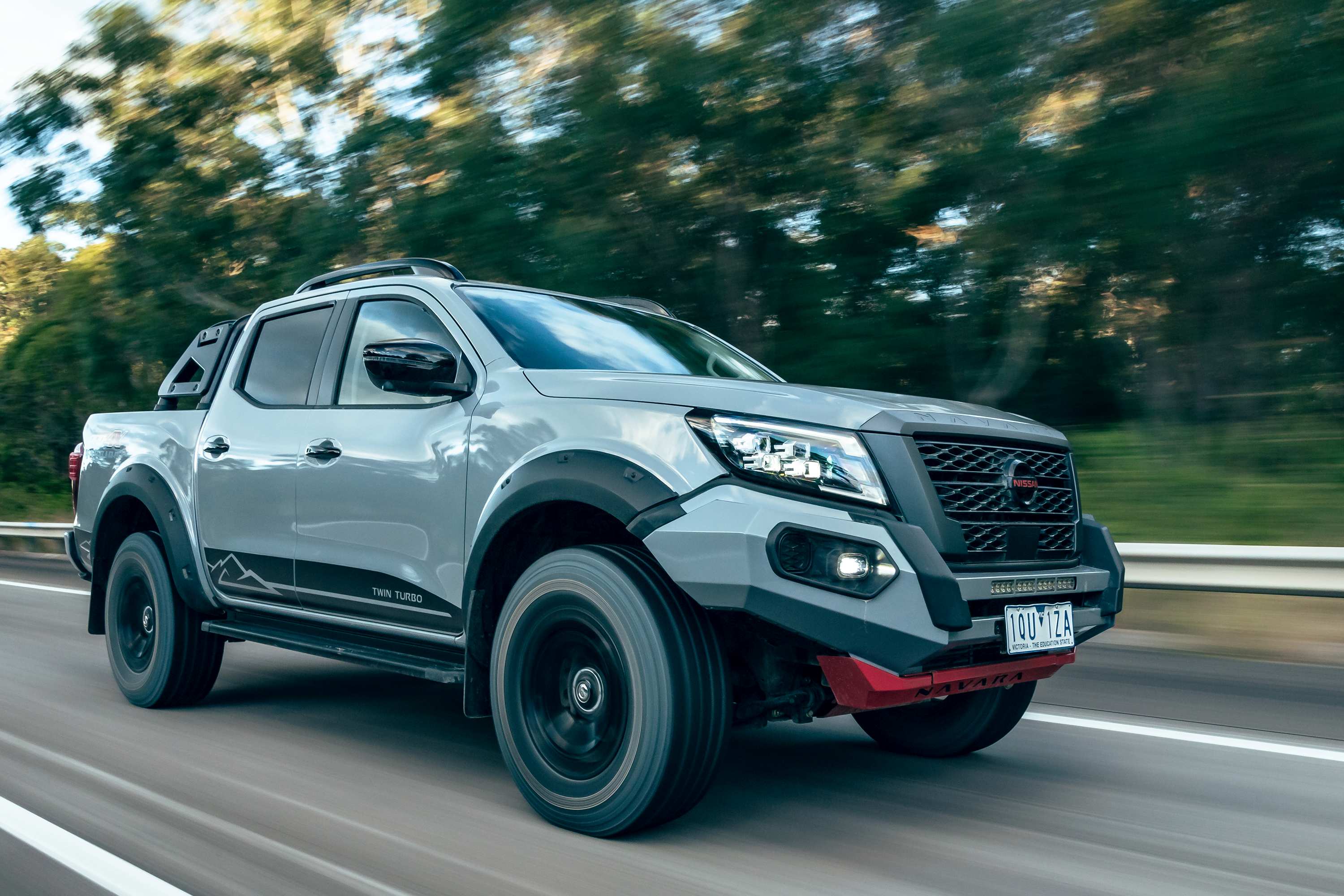 Previous Navara Warrior articles here:
Complete coverage for total peace of mind
The Nissan Navara PRO-4X Warrior by Premcar is built for the tough stuff, and its owners will be afforded complete peace of mind thanks to a comprehensive five-year, unlimited-kilometre warranty covering all Nissan and Premcar parts. 
Nissan's comprehensive five-year factory warranty applies to all manufacturer components, while Premcar matches Nissan warranty on all Warrior enhancements. Customers need simply present at their Nissan Australia Dealership when it comes time for servicing, or if they have a warranty query, and Nissan's service team will take care of the rest. 
"Ensuring a hassle free Warrior purchase and ownership experience is extremely important," says Matt Baily, Nissan Australia's Senior Manager – Local Product Development & Enhancement.
"With the PRO-4X Warrior model, you're supported, just like any other Navara owner would be. The same goes for servicing and capped-price servicing, ensuring our customers get the best OEM and Premcar equipment, with everything  taken care of by your Nissan dealer."
Nissan's Navara PRO-4X has provided the strongest of foundations for the new Warrior, and ensures it's as comfortable as it is capable. 
The new Warrior includes the Navara's 7.0-inch Advanced Drive-Assist instrument cluster display, along with a high-contrast 8.0-inch touchscreen display with Apple CarPlay® and Android Auto™ connectivity. The automatic transmission includes Navara's Drive Mode Selector, with Sport, Off-Road, Tow and Normal modes.
Safety systems include Intelligent Forward Collision Warning, Intelligent Emergency Braking, Intelligent Driver Alertness, Lane Departure Warning, Intelligent Lane Intervention, Blind Spot Warning, Intelligent Blind Spot Intervention and an Intelligent Around View Monitor, including an Off-Road Monitor, and Rear Cross Traffic Alert.
The Warrior is also equipped with the Navara's tested and torque-rich 2.3-litre common-rail four-cylinder twin-turbo-diesel, producing 140kW and 450Nm from as low as 1500rpm. Towing capacity is rated at 3.5 tonnes braked.
1. Manufacturer suggested retail prices (MSRP) are provided for media purposes only and do not include statutory charges or other on-road costs.
2 Payload is the GVM minus the Kerb mass. The kerb mass does not include passengers, luggage, cargo, any additional accessories fitted or any towball download (as appropriate). Payload is distributed across both the front and rear axles, never exceed the GVM or the axle limits.