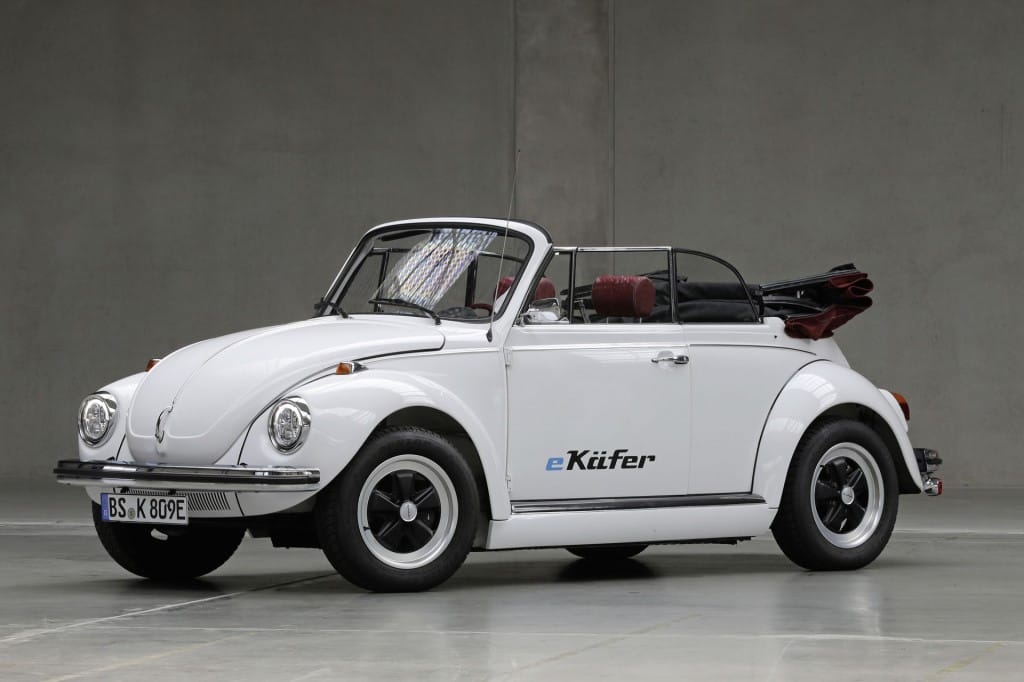 Volkswagen and the eClassic company are converting much-loved older models to electric power. There is already an e-Beetle and an electric version of the original Microbus.
Now the European Union Intellectual Property Office has received trademark applications for the "e-Golf Classic," "e-Karmann," and "e-Kübel" all filed by VW.
The e-Golf is likely be a version of the 1974 hatch back.
The Volkswagen Karmann Ghia was a 2+2 sports coupe built between 1955–1974.  There was even a convertible version. They have a small but passionate following. The first model had barely 20kW of power so an electric motor should do much better.
The e-Kubel suggests the Kübelwagen, a World War II military vehicle based on the beetle platform.
Kübelwagen is a contraction of Kübelsitzwagen, meaning 'bucket-seat car'. It had no doors so bucket seats  prevented passengers from falling out
Motoring Minutes are heard around Australia every day on over 50 radio channels through the Torque Radio network. Motoring Minutes have an average daily audience of over 150,000 listeners. Motoring Minutes are also broadcast as part of Overdrive Radio Program, which is broadcast through the Community Radio Network across Australia and has a weekly audience of over 450,000.