Hello and welcome to Overdrive a program that looks at the purpose of and the passion for trains, planes and automobiles.
News
VFacts Cars sales figures show a slight relapse (1:34)
Audi have announced their new A4 and A5 (2:36)
Audi is researching bidirectional charging technology (3:41)
Nissan accepting electricity as payment for parking (4:40)
Ventilation in buses help reduce infection – London goes the whole way (5:50)
Interviews
Motoring and Marketing expert Paul Murrell discusses whether the new Suzuki Ignis can learn something from the first Minis (6:53)
And a few of the Overdrive team reflect on the Suzuki Swift especially the looks (16:21)
Quirky news
And in Quirky news – Brian Smith and I cover the Canadian story of speed cameras the size of a moose being stolen. (24:59)
Car sale figures for July 2020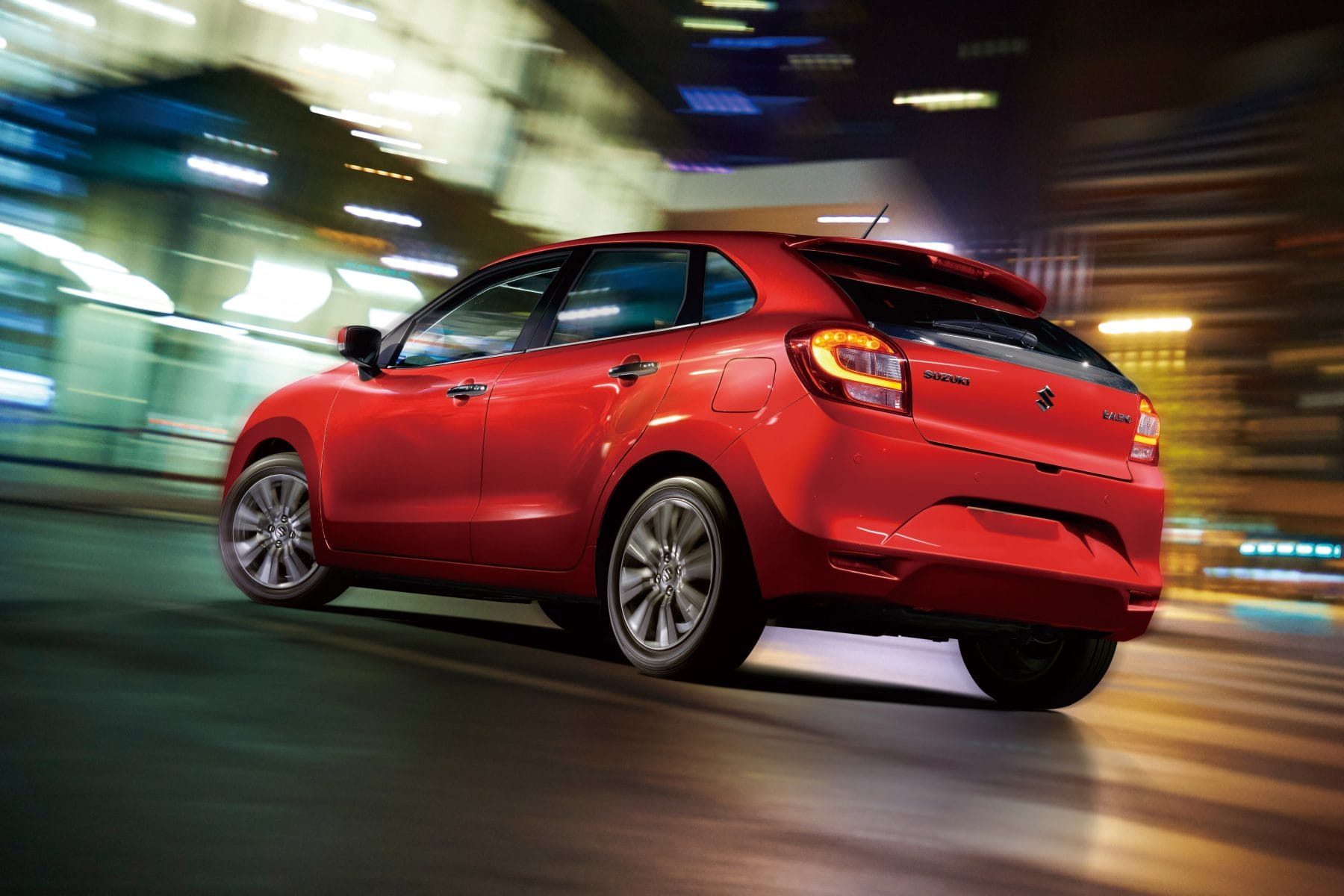 June sales figures showed some recovery declining by only 6.4%, a figure consistent with a long-term trend not the catastrophic impact of COVID-19.
The Australia market, however, has stumbled again in July with a decline of nearly 13%.
In the top ten brands, third placed Hyundai had a big decline of 34% but on the positive side sixth place Kia and seventh place Volkswagen had actual growth over last year's July figures.
Cars import here having been made in China are up 52% on last year although they are still only 3% of our total market.
The big segment winners were small and very small SUVs and light commercial vans all showing positive growth.
Hybrids sales are rocketing especially with SUVs.  Sales of hybrid SUVs have increased by nearly 280%. That's more than three and three quarters times the sales from last year.
Audi launches their new sedans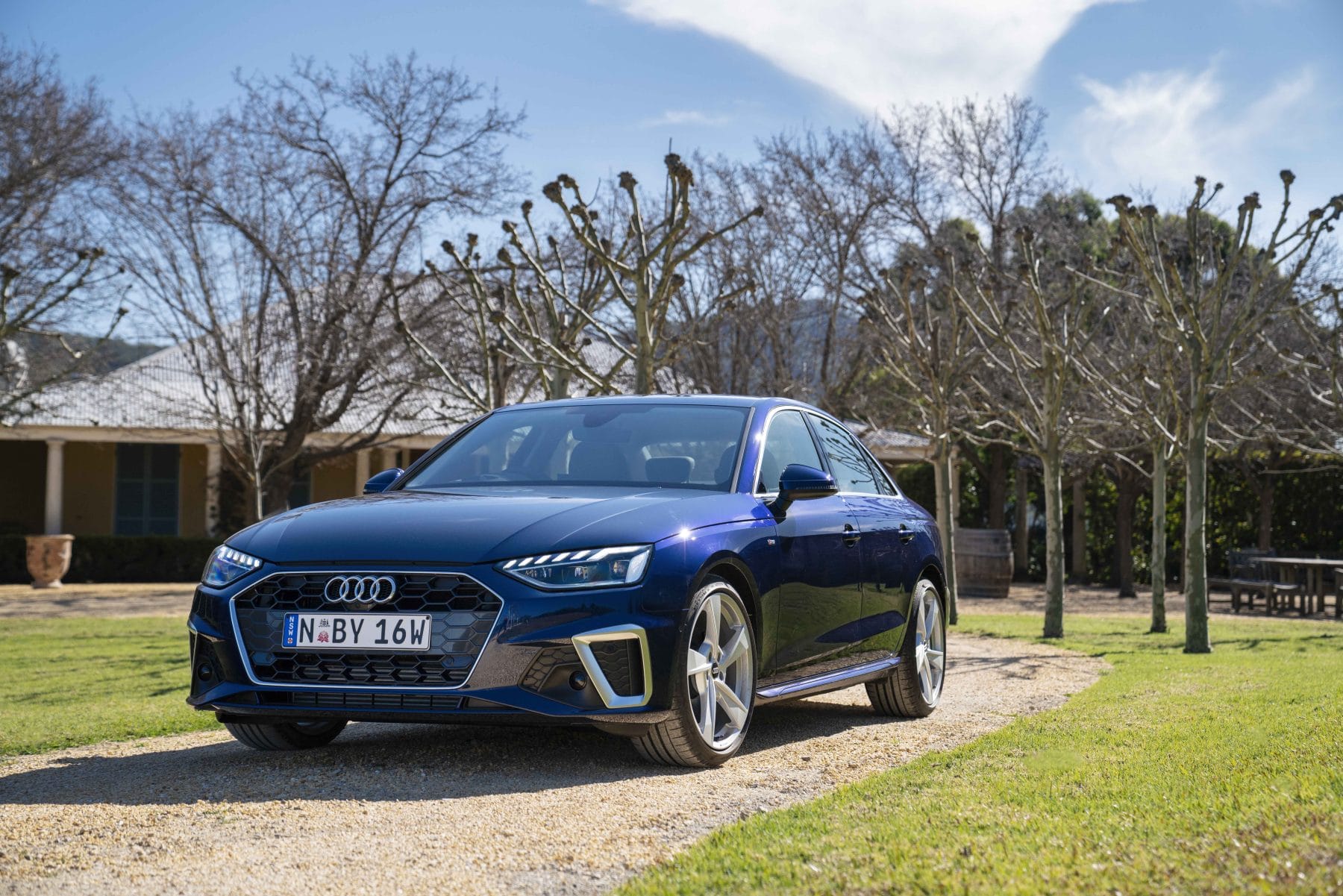 The latest Audi A4 and A5 passenger vehicles have been announced for our market.
Audi is still strongly committed to their sedans and derivatives even though nearly 67% of their sales so far this year are SUVs.
The A4 includes sedan and station wagon variants and there is an All-Road station wagon made to cope with reasonable dirt road experiences.
The A5, a sleeker fastback style of car comes in either a four-door Sportsback, a coupe or a convertible.
Most variants have a four-cylinder petrol engine but the All Road has an extra diesel engine option.
A4s are priced from about $60,000 to $70,000.
The A5 Sportsback and coupe cost $72,000. The cabriolet is an extra $13,500. On road costs are extra.
The infotainment system has ten times the computing power but some features such as adaptive cruise control and lane assist are only options.
Audi researching bidirectional charging technology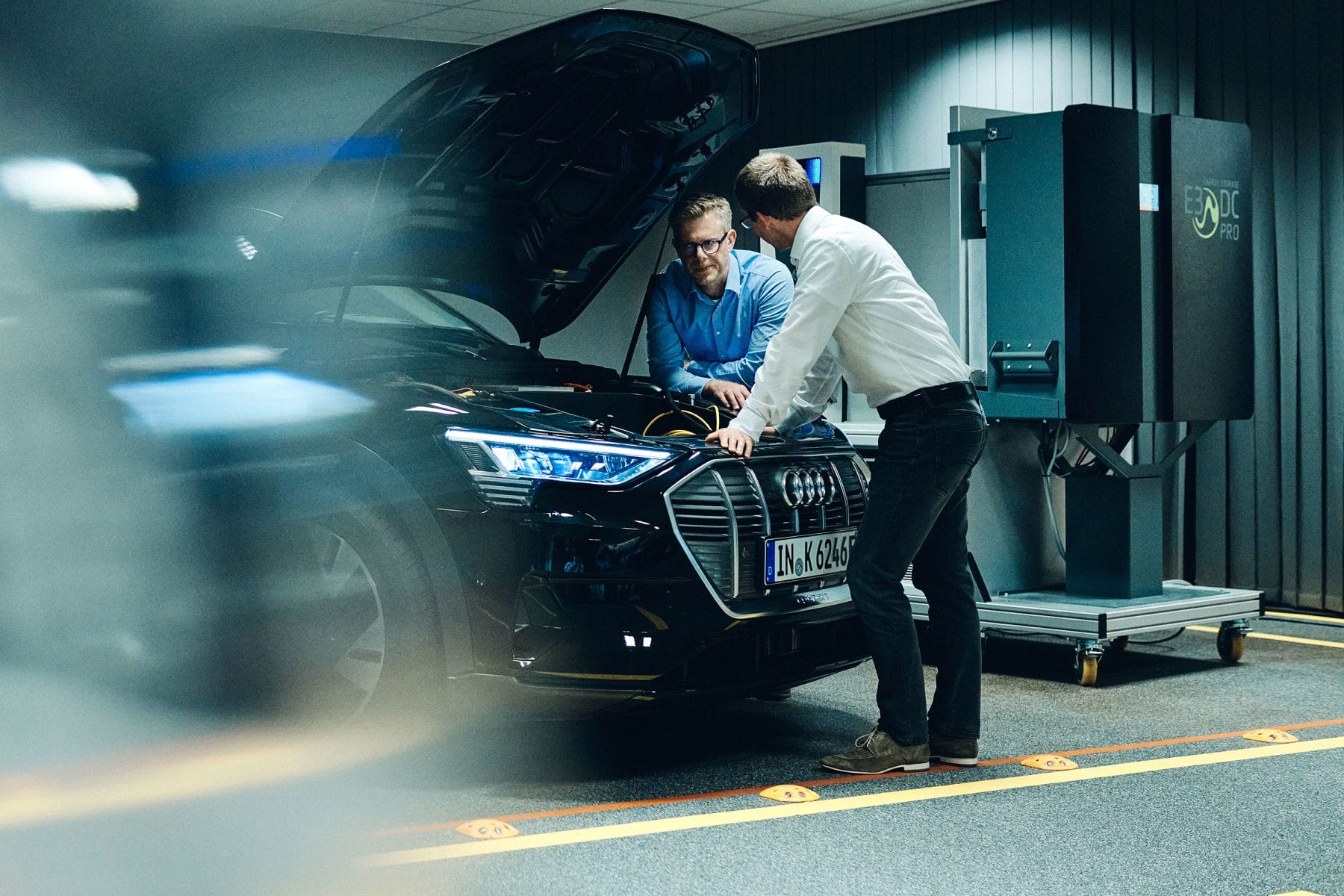 Audi is working on making its vehicle fleet CO2-neutral by 2050.
They will be launching around 20 fully electric models by 2025.
In their home country, Germany, this year renewable energies contributed more than 50 percent to the electricity mix for the first time.
Audi is now developing a system, of bi-directional charging so that you can use the car battery for short periods to run your home or even put power back into the grid. Nissan has pioneered this system in their LEAF.
One way to benefit from this technology is for consumers to charge up at night when it is cheap and then run their house from their car in the peak period when electricity is more expensive.
Energy could also be put back into the grid to help overcome times when solar and wind-powered devices are not producing enough power.
Nissan accepting electricity as payment for parking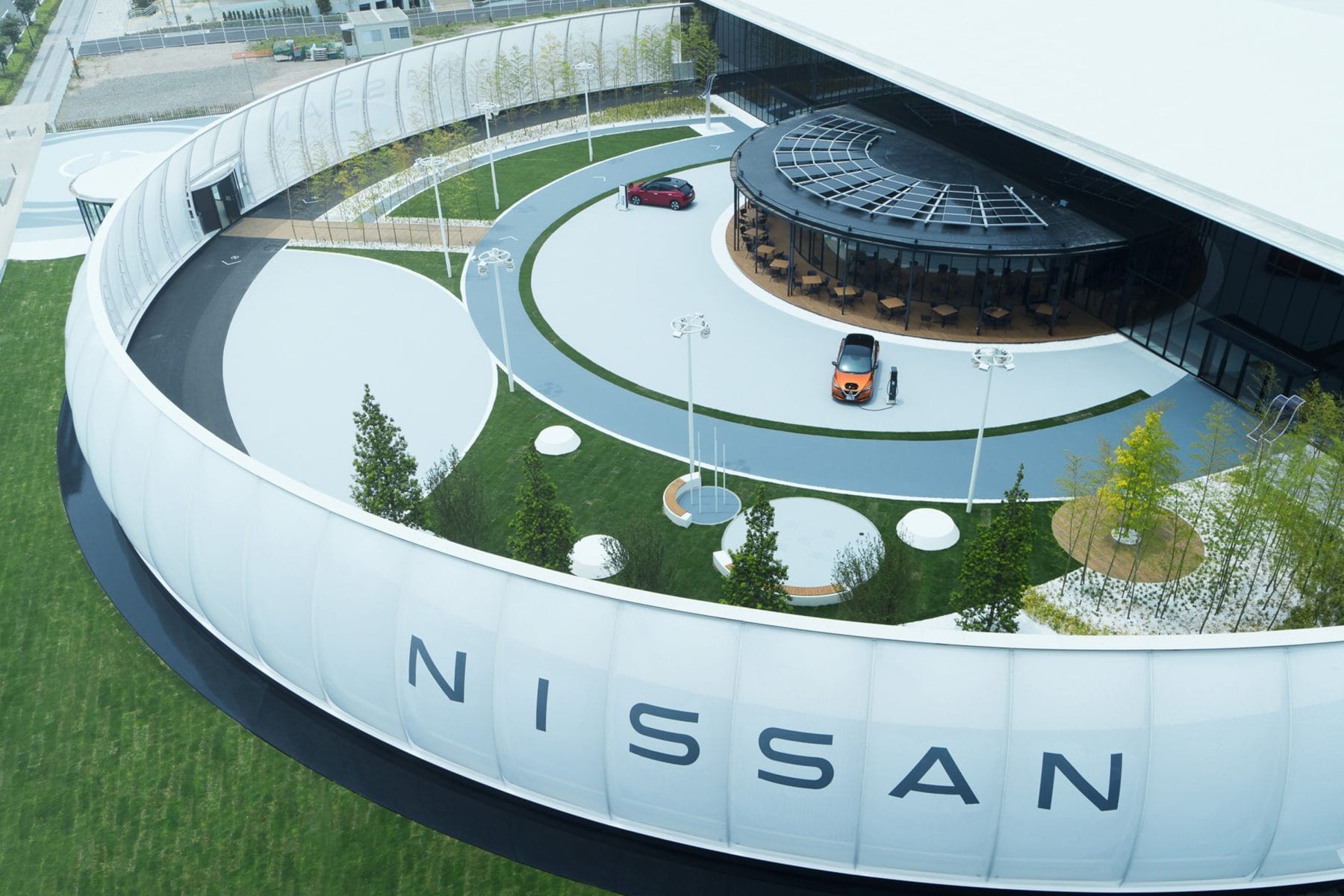 Nissan is giving customers the ability to pay for parking with electricity. It is only at one location at the moment, the Nissan Pavilion exhibition space in Yokohama.
The 10,000-square-meter, zero-emission Pavilion is outfitted with solar panels and supplied with renewable hydroelectric power.
The Pavilion is also demonstrating other features.  Their Chaya Café operates on power supplied by LEAF electric cars and solar energy.
Nissan introduced the world's first mass-market electric car, The Leaf, in 2010. Since then, the company has partnered with governments and businesses around the world to expand the uses of EVs.
In Japan, Nissan has also entered agreements with local governments to use LEAF cars as mobile batteries that can supply energy during natural disasters. In another partnership, the company is repurposing used EV batteries to power streetlights.
Nissan aims to sell more than 1 million electrified vehicles a year by the end of fiscal 2023.
London's Covid-Safe Commute Idea: Open-Air Buses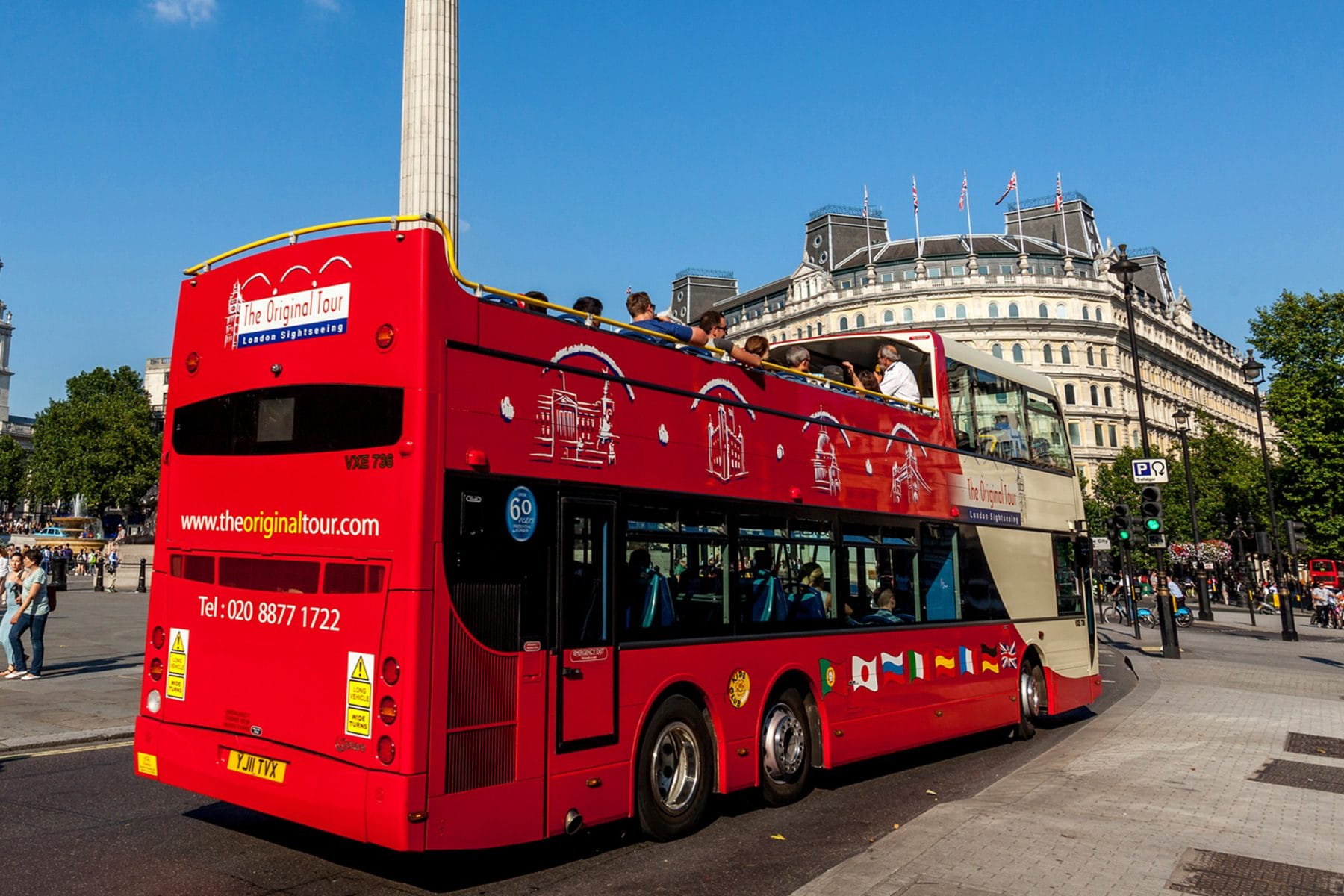 COVID 19 has made many people very weary of travelling on public transport.
One of the measures to make buses and trains less likely to spread disease has been to improve ventilation.
Now a company in the UK is taking the opportunity for ventilation to the limit.
Bus company Snap is currently testing a new service that would ferry Londoners to and from work using some of the city's 233 roof-less tourist buses. Up till now Snap has just
run a fleet of on demand buses.
The service is still in development. Snap is currently going through a crowdsourcing process, taking details of people interested in the service to calculate which routes might have highest demand.
Prices are expected to run at the same cost as an average tube journey with multiple pick-up and drop off points for passengers but far fewer stops than the average bus.
You can find more information at Driven Media or previous programs are available as podcasts on iTunes or Spotify. OR our Facebook site OverdriveCity
Originally broadcast 8 August 2020 across Community Broadcasting Association of Australia (CBAA) and Torque Radio affiliated commercial radio channels and has a weekly audience of over 450,000.