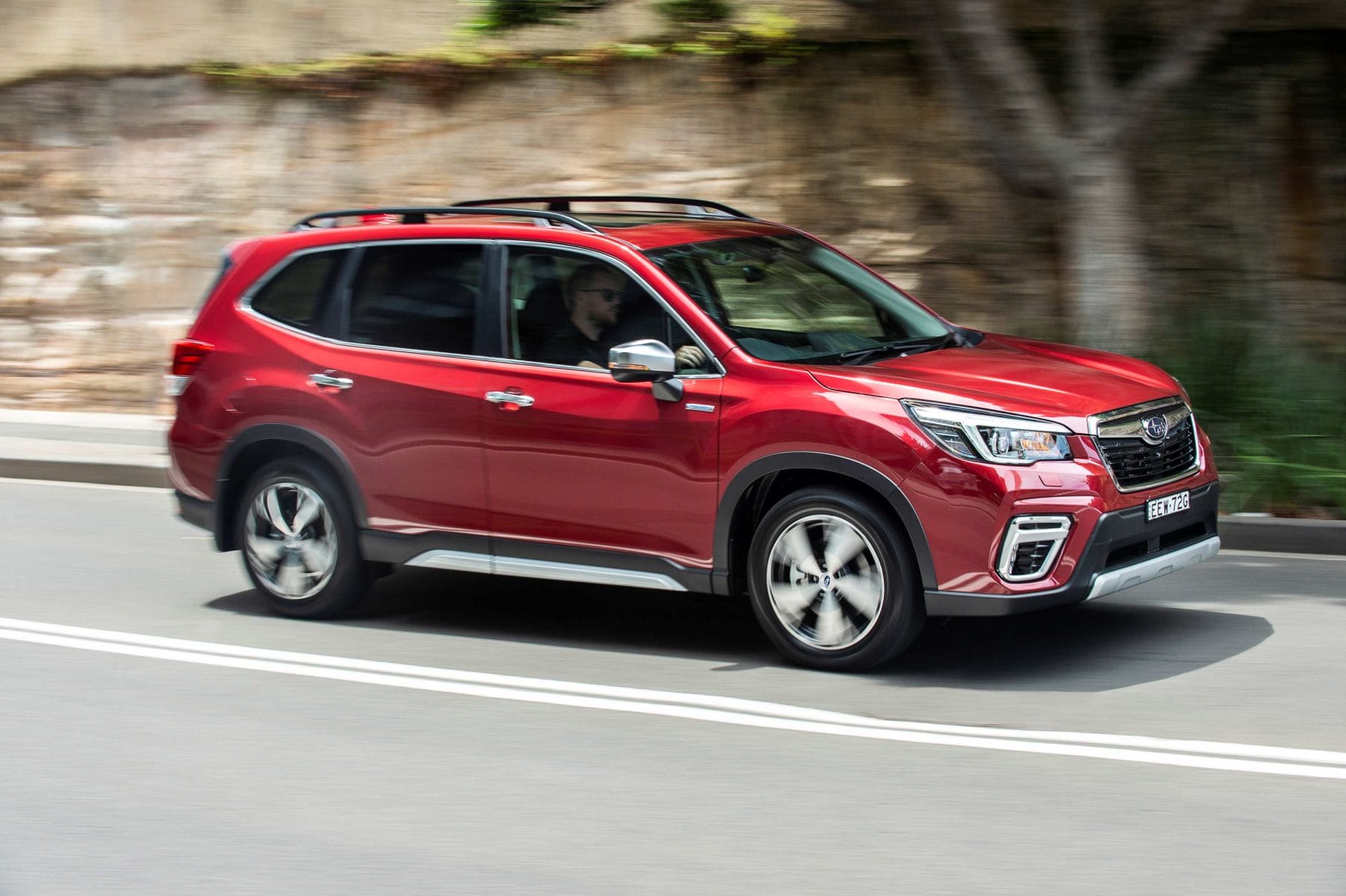 Subaru Forester has joined the ranks of medium sized Hybrid SUVs. The Multi award winning Forester was first launched in Late 2018 on the new Subaru Global Platform.
Forester is at the top of the segment and the Hybrid simply keeps enhancing the range, bringing wider choice for consumers with two models in the range benefitting from the e-boxer engine, Hybrid L AWD and Hybrid S AWD.
There was no opportunity to drive the new Hybrid models at the press release that will come in a few weeks, so here are the details.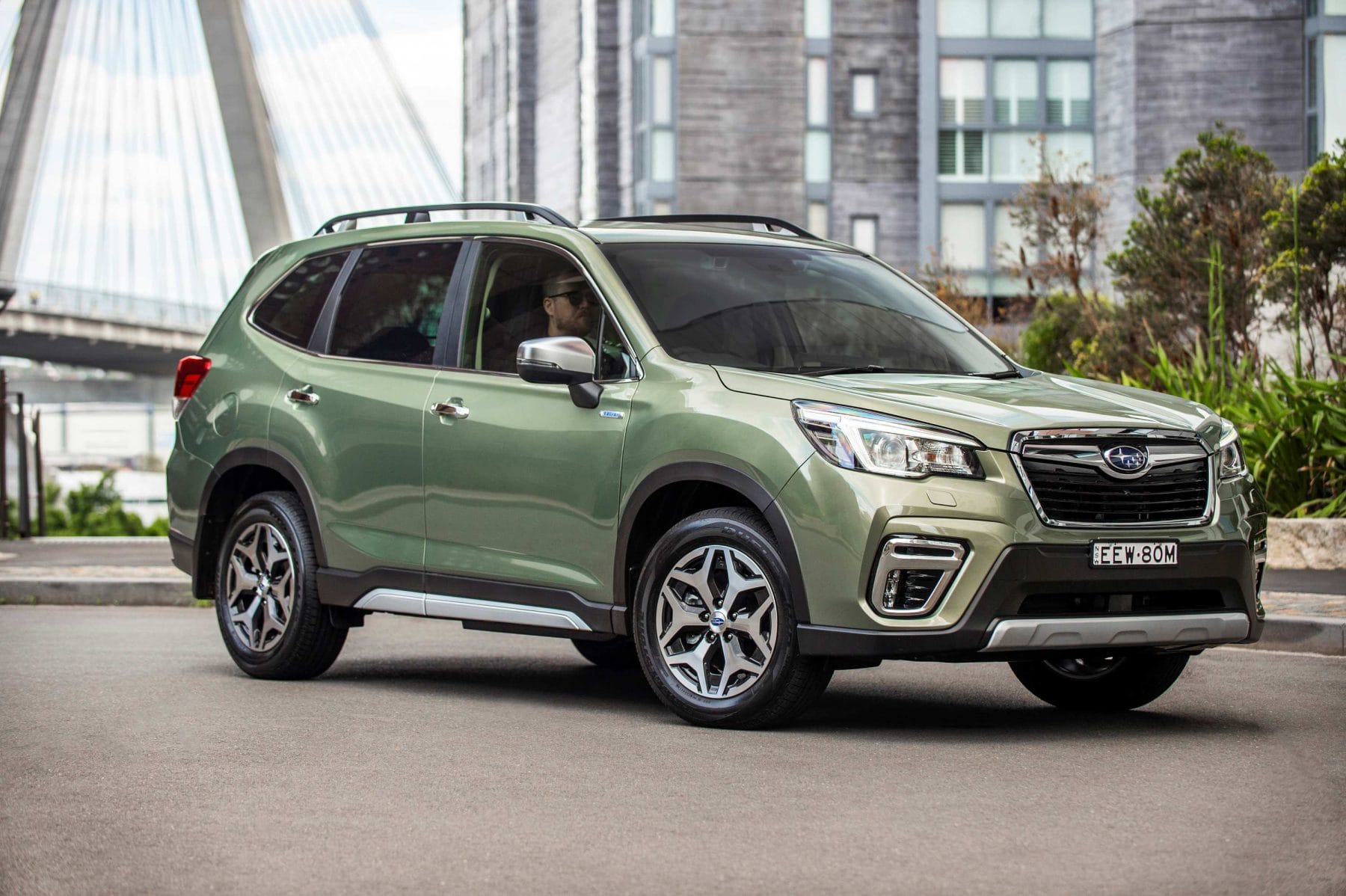 Subaru Australia Managing Director, Colin Christie, said: "Forester and XV are long-established sales successes in our range and we know there is pent-up demand for hybrid variants among one of the most loyal customer bases in the industry.
"We're already achieving significant fleet successes with our hybrid variants, in an area where our engineering, safety and whole-of-life costs make a compelling story.
Sales have exceeded 700 already with the first few months' supply already accounted for in both fleet and consumer sales.
The innovative SUVs feature identical petrol-electric engines that add a new dimension and choice to Subaru's range. Forester offers improvement of over 19% in the urban ADR cycle and over 9% in the combined ADR cycle (compared to 2.5-litre petrol variants). There is a slight 80kg weight penalty with the new engine.
As with the entire Subaru new vehicle range, all hybrid variants have a five-star rating for occupant safety from the Australasian New Car Assessment Program (ANCAP).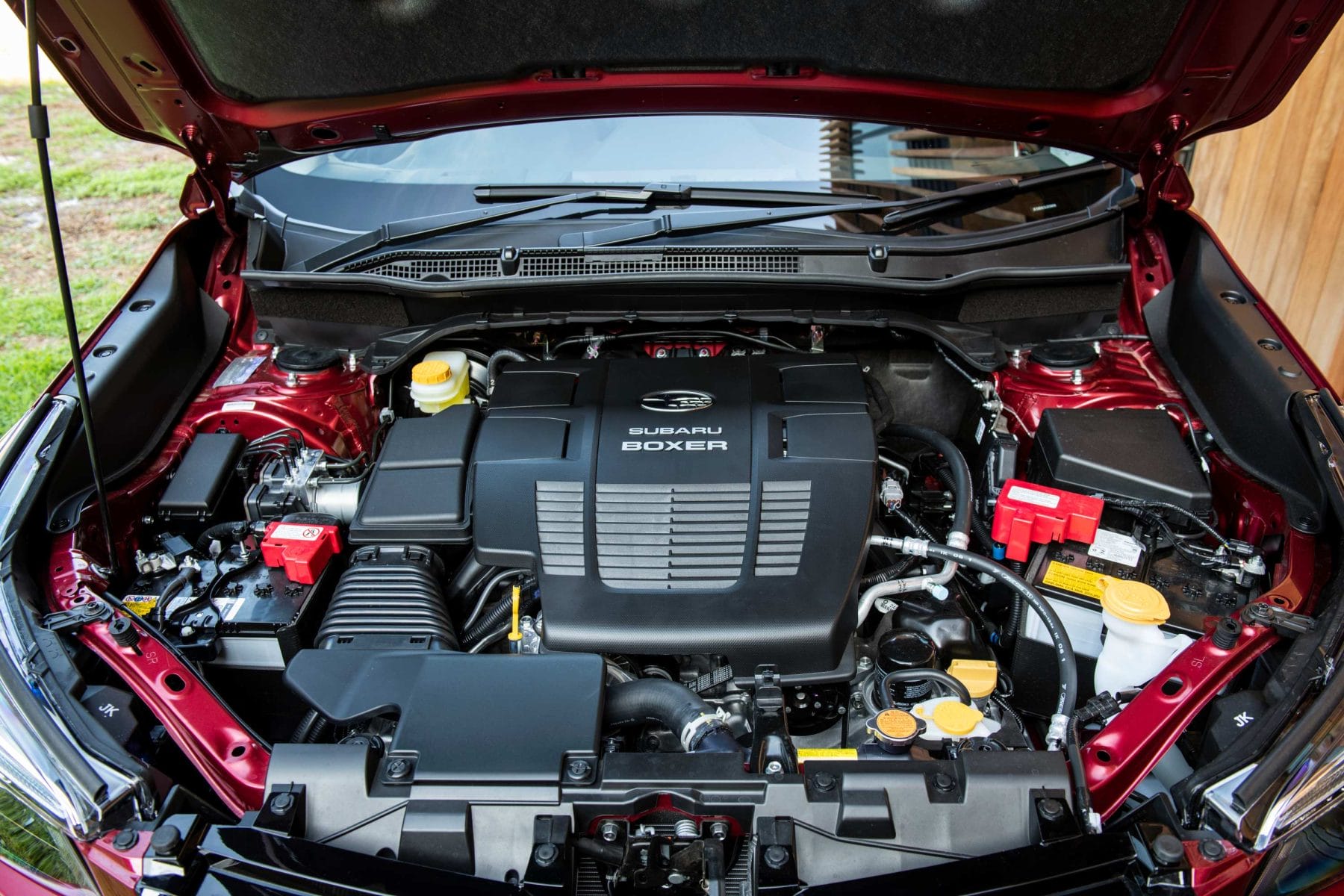 Subaru Forester Hybrid Engine
Both Forester hybrid models feature e-Boxer power – a 2.0 litre horizontally opposed Boxer engine linked via Motor Assist to a high voltage lithium ion battery, offering fuel economy benefits, particularly in congested city driving.
The four cylinder 2.0 litre engine produces 110 kW of power at 6,000 rpm and 196 Nm of torque at 4,000 rpm and features the efficient intake/exhaust Active Valve Control System (AVCS).
The electric motor produces 12.3 kW of power and 66 Nm of torque, and is self-charging, via kinetic energy captured by regenerative braking and coasting.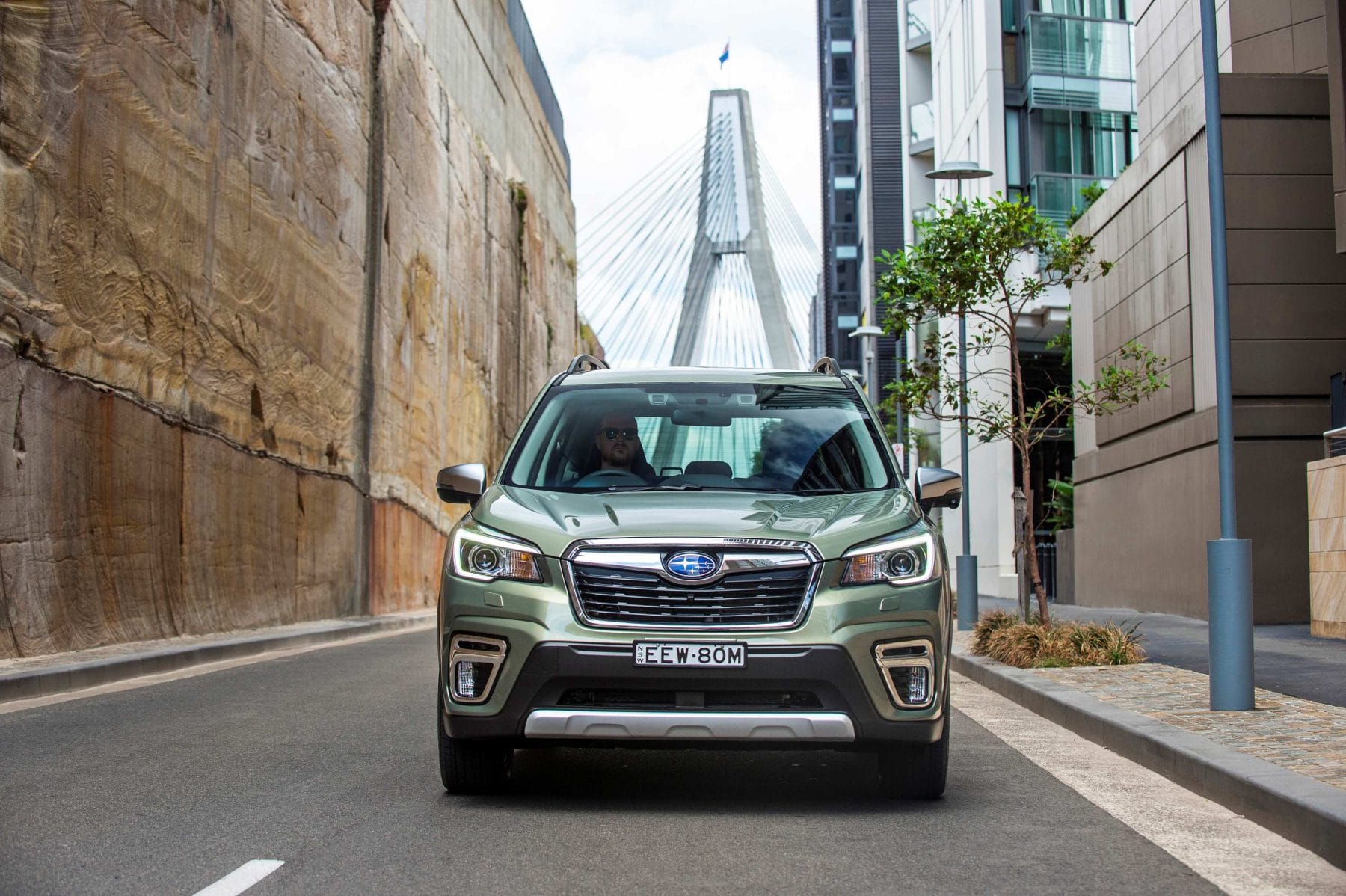 The direct injection petrol engine, Motor Assist and battery combination produce smooth, linear and responsive acceleration.
The e-Boxer logic adjusts the power split between petrol and electric to match driving conditions.
It automatically changes between three modes:
Motor Assist EV driving
Motor Assist electric (EV) + petrol engine driving, and;
Petrol engine driving
From standstill or at low speed, the vehicle is powered by the electric motor only, for quiet, zero-emission driving.
Depending upon driving environment, vehicle and battery condition, it can operate in fully electric mode up to 40 km/h.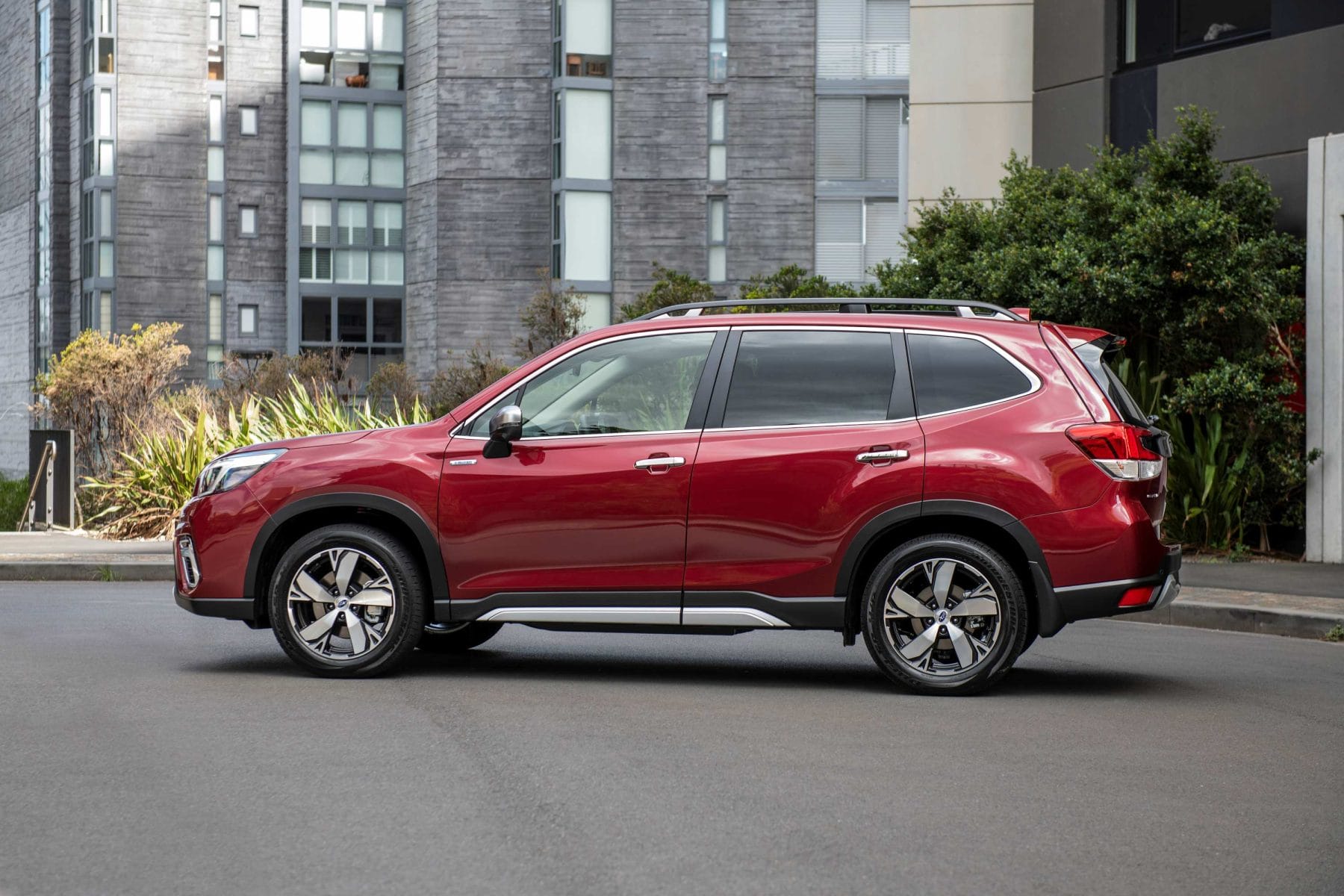 When driving in fully electric mode (both forward and reverse), the Pedestrian Alert system emits a sound, to alert people in close proximity. The system operates when the vehicle speed is 24 km/h or less.
At medium speeds, combined power from both the electric and petrol engine produce responsive, linear and more fuel efficient acceleration.
At high speed, the Boxer petrol engine exclusively powers the vehicle, while regenerative braking or coasting with foot off the accelerator, recharges the lithium ion battery.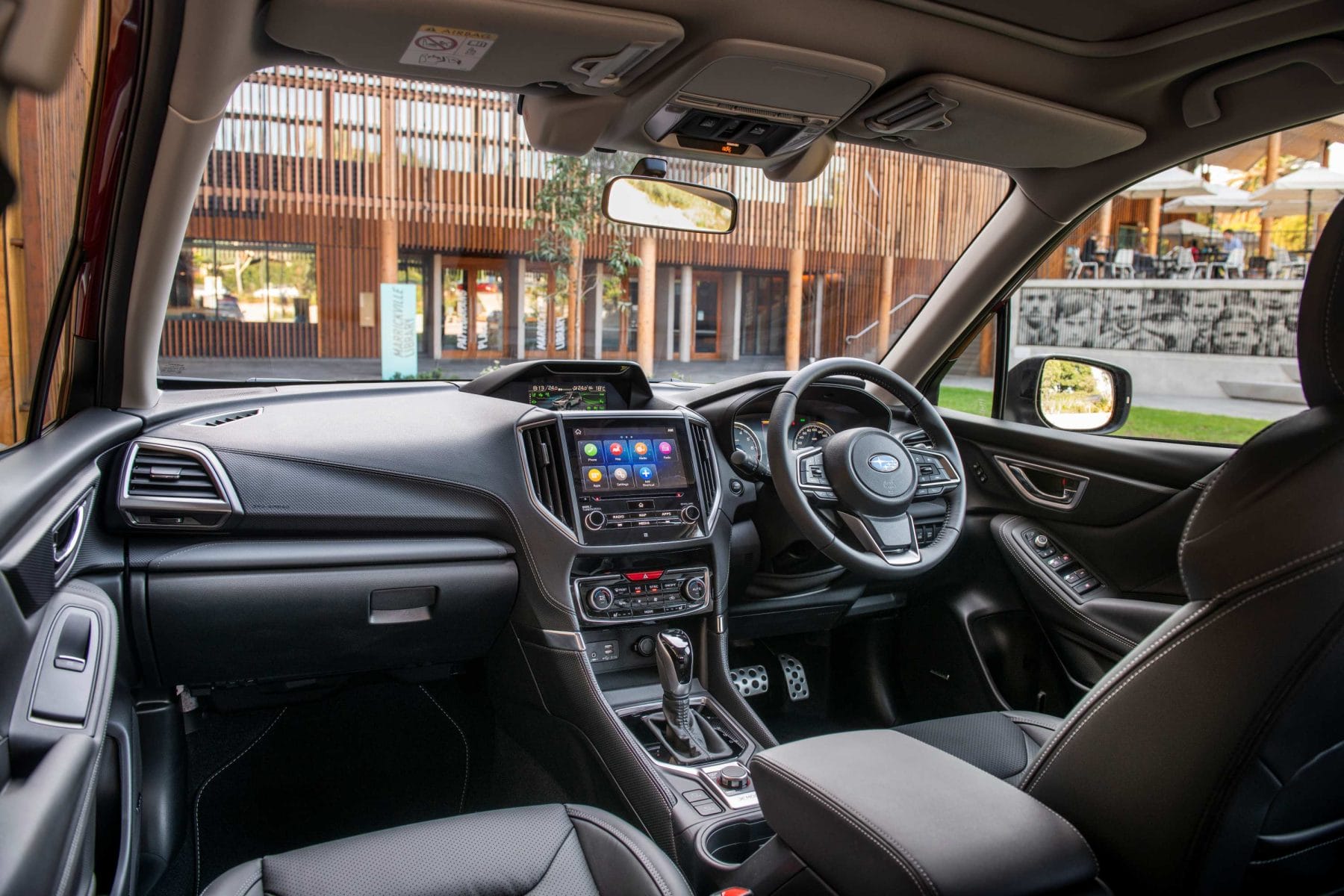 Under certain driving conditions above 40 km/h, when decelerating or coasting and the battery is charging, the petrol engine can turn off, achieving fuel saving.
As soon as the accelerator is pressed, the engine will re-start.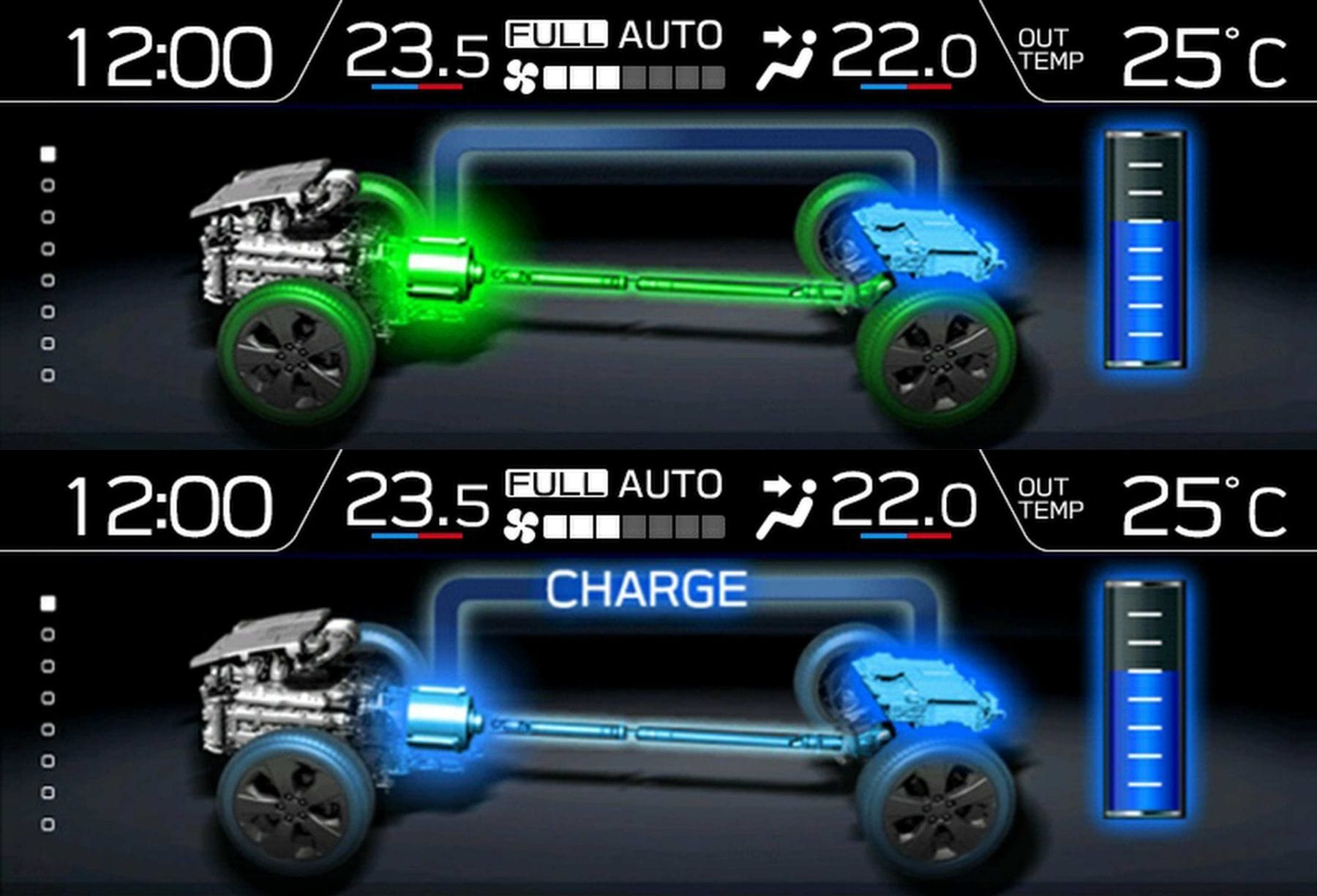 Depending upon driving style, the e-Boxer hybrid system can offer improved fuel consumption particularly in urban, stop-go traffic.
It also eliminates the unnatural braking feel common to some electric-only vehicles.
The e-Boxer hybrid system uses kinetic energy by converting it into electricity, delivered to the battery located in the sub cargo floor, together with the drive motor inverter and DC/DC converter. All are installed in a high-strength frame, with sound dampening and moisture-repelling qualities.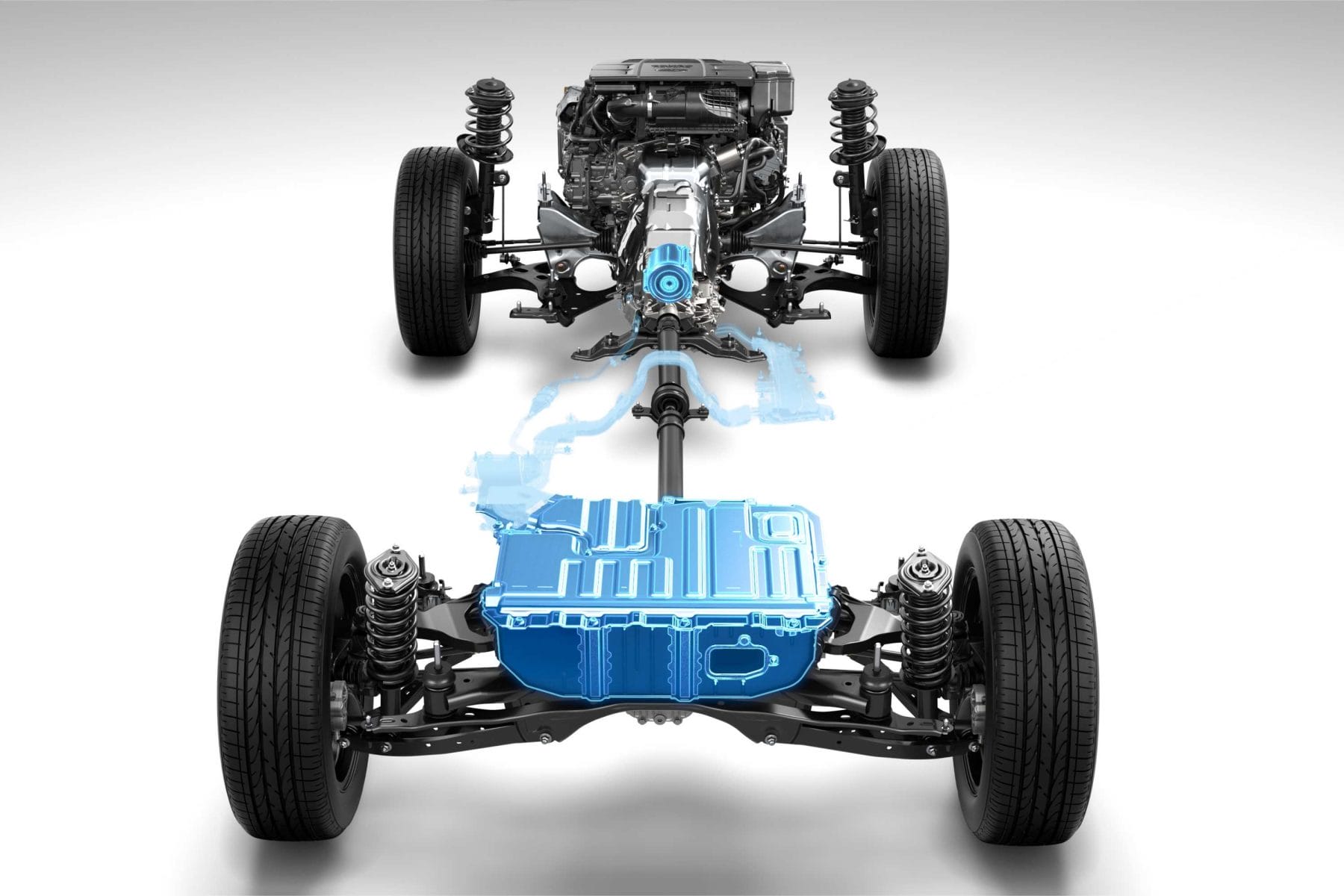 The electric motor assist and battery pack are aligned longitudinally, with the motor located near the vehicle's centre of gravity, while the battery and other components are above the rear axle, also contributing to low centre of gravity and optimising front/rear weight distribution.
An unobtrusive cooling system draws air from the cabin to help maintain the battery at operating temperature and to help ensure better longevity.
In Forester Hybrid S AWD, driver selectable SI-Drive – Subaru's powertrain performance management system – allows the driver to tailor throttle characteristics by choosing between "Intelligent" and "Sport" modes, for flexible, convenient and enjoyable driving. Forester Hybrid retains the CVT and X-Mode systems.
All Subaru hybrids purchased by private buyers for private use offer a five year unlimited kilometre warranty, plus an eight-year 160,000 km lithium ion battery warranty.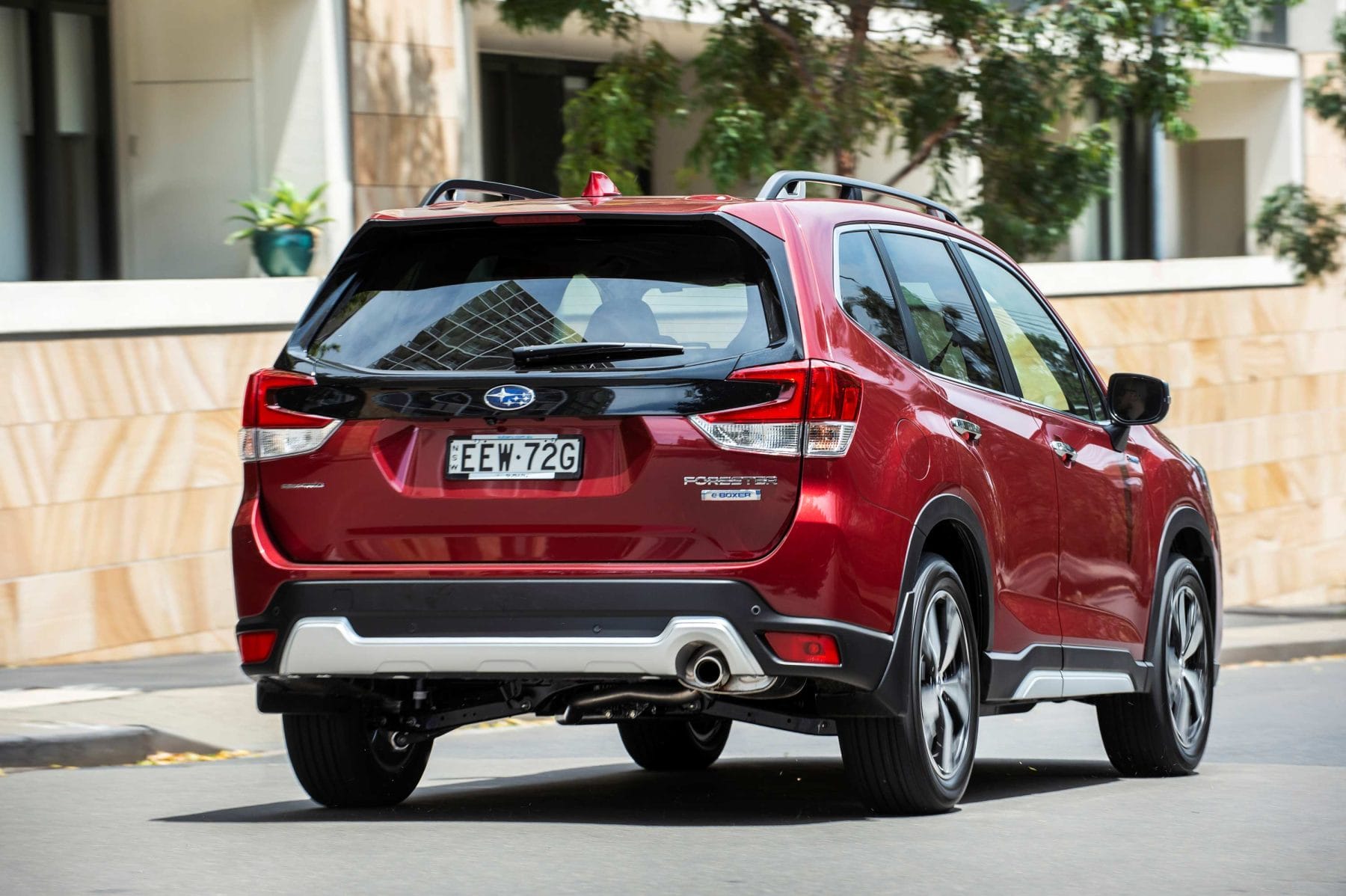 SUBARU HYBRID MANUFACTURER'S LIST PRICING*
Forester Hybrid L AWD    $39,990
Forester Hybrid S AWD    $45,990
*MLP – Manufacturers List Price includes GST and LCT but excluding statutory charges, dealer costs and dealer delivery. See your dealer for RDAP. Does not include price of any options.
FORESTER HYBRID AWD MY20 – MODEL SPECIFICATIONS FULL DETAILS: