Peugeot has recently launched an updated 508 and 3008 range that had local repositioning at the forefront of their minds. Peugeot admits that when they first launched the 3008 seven years ago, they got the positioning wrong. Now, with a streamlined line-up offering a simple yet comprehensive Active model with package options for upgrading, the 3008 is now a competitor in the ever-growing crossover SUV market. The 508 range has received a boost in safety and overall specs in the low and mid-level options to make it one of the most value-packed options in its class.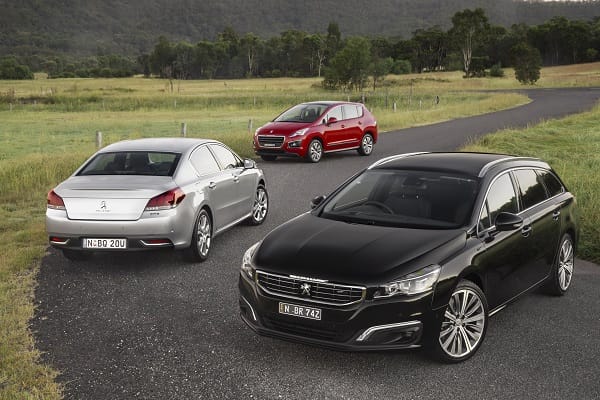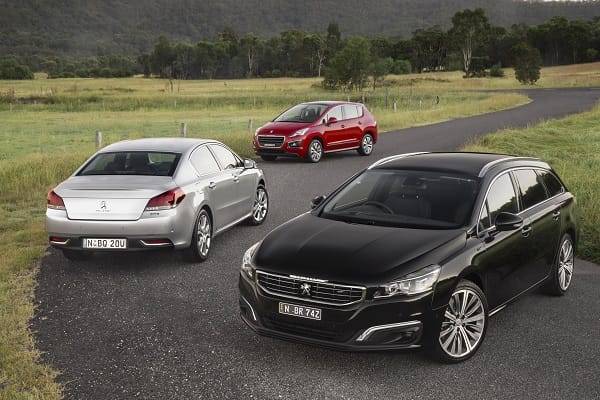 Let's start with the 3008, a compact SUV now powered by a 1.6L turbo petrol or a 2.0L turbo diesel. By reducing the complex lineup to one well-appointed model, Peugeot has enabled an easier buying experience for customers and offers a very well specified car. The Active comes in 9 colours including the all new Ruby Red and Rich Oak options and features 10 spoke 17" alloy wheels. With a focus on value the new Active now features satellite navigation, reverse camera, 7" multi-function screen, cruise control with speed limiter, electronic parking brake, air-conditioned center console, rear air-conditioning vents, rain sensing wipers and automatic headlights as standard.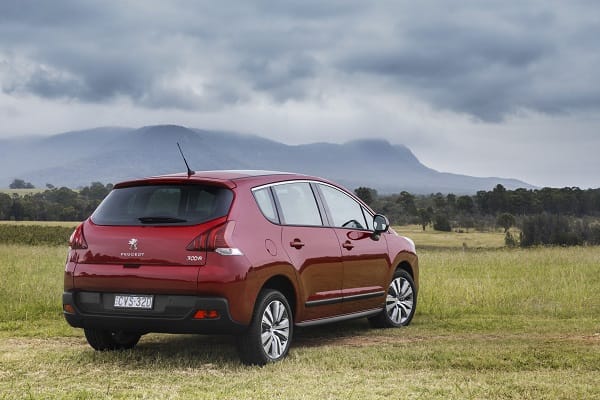 The Premium options pack, which replaces the previous Allure model, adds a colour heads up display, grip control, rear side sunblinds, panoramic sunroof with electric sunblind, metallic paint and leather trimmed seats with heated front seats all for $1,000 less than the previous Allure model. Safety features also received a facelift with 3 rear anchorage points for families – 2 x ISOFIX and 1 x top tether.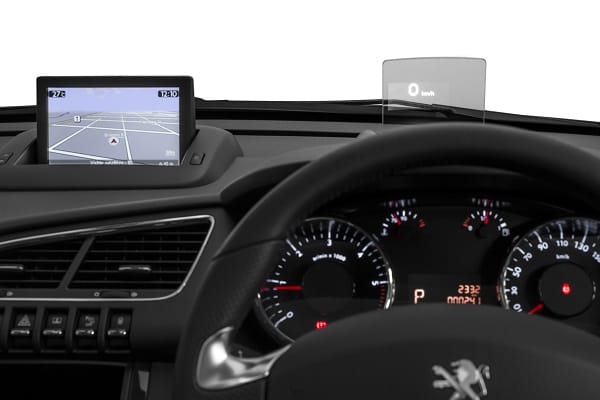 Perhaps the most impressive feature of the mid-life rejuvenation is the 3-teir, flexible bootspace providing a bucket-load of storage. The boot door is a spilt opening providing a very handy tailgate. Inside there is an easy to maneuver floor that can be adjusted to three different levels. On the side there is an easily accessible button that with one push, folds the rear seats to accommodate larger loads. For even longer items, the front passenger seat also moves to accommodate skis, long bookshelves or whatever else you may need to transport. Overall the storage space in the 3008 is the most versatile, easy to operate and functional that I've ever seen.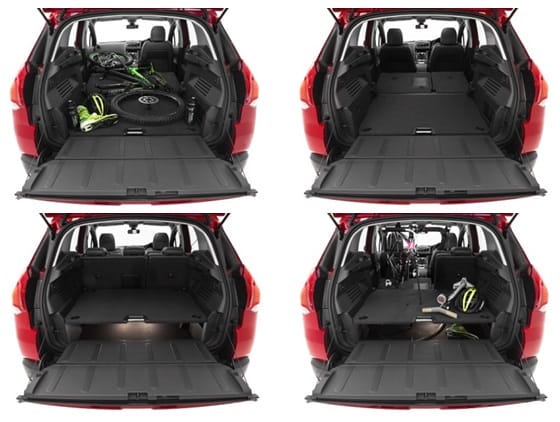 Unfortunately however, that's where the practicality of the 3008 stops. The center console is huge however it opens of the side, making it difficult for the driver to access its contents. The glovebox is very small and there is a bit of wasted space in the center dash disguised as storage. The controls for the audio are small and fiddly and there seems to be an overall cluttered look. From the driver's seat it is very easy to find a comfortable driving position however you do feel a little claustrophobic as everything is angled towards you and the dash is very deep, meaning it imposes upon your personal space a bit.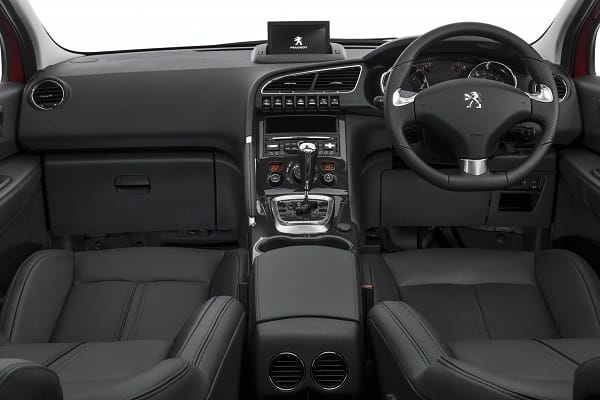 Overall, the interior feels a little confused – there's an odd mix of basic and fancy. I suppose that's something that comes when you give a car a mid-life update, cram as much of the new things in as you can without the luxury of re-designing the interior space altogether. The drive itself however is the opposite – it's confident, smooth and quiet with direct steering and excellent handling. It is very difficult to upset on bumpy corners and fuel consumption is nothing to be alarmed about.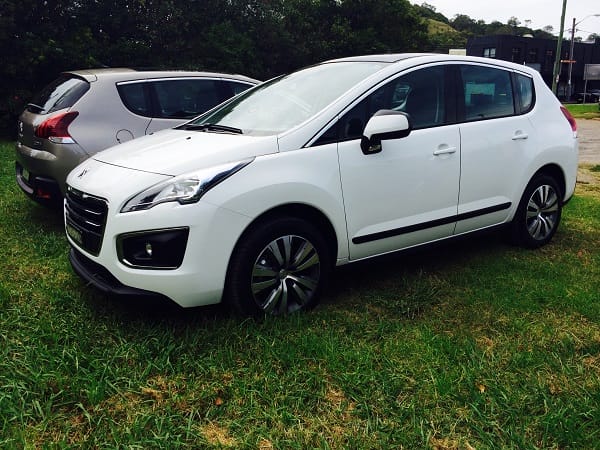 Now let's turn our attention to the 508 range which is slightly more complex than the one-model 3008. The 508 range features:
| | | | | |
| --- | --- | --- | --- | --- |
| Active | Allure | Allure Touring | GT | GT Touring |
| 1.6L turbo petrol | 2.0L turbo diesel | 2.0L turbo diesel | 2.2L turbo diesel | 2.2L turbo diesel |
The exterior has been redesigned and now exudes a more corporate style with bold horizontal lines. The bottom of the line Active has 17" alloys, the Allure boasts 18" and the GT features 19". The top of the range GT also features full LED headlights with height adjustment and adaptive main beam headlights, an option on the Allure.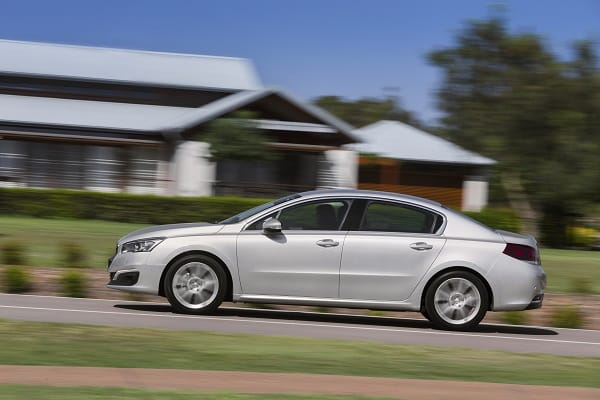 All variants feature a 7" touch screen system with satellite navigation and reverse camera, 8GB of storage for jukebox and rich media, cruise control with speed limiter, rear electronic parking sensors and rain sensing wipers. The Allure and GT gain the added bonus of keyless entry and push button start, electronic parking brake, blind spot monitoring, front electronic parking sensors, hill assist, colour heads up display (optional on Allure), electronic folding door mirrors, quad-zone climate control and electric front seats with lumbar support.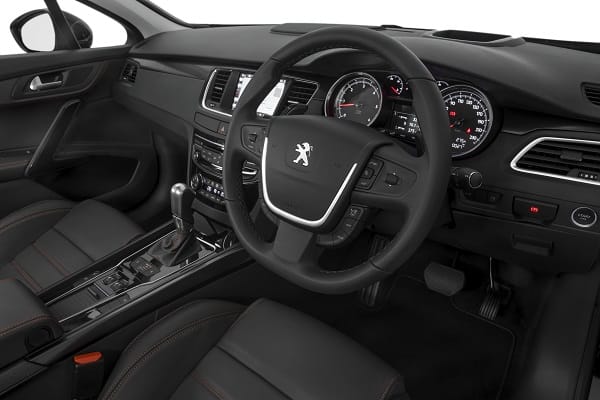 Once inside the 508 there is plenty of headroom and you are greeted with a streamlined, uncluttered interior with a functional layout and everything at your fingertips on the steering wheel. Storage throughout however is at a minimum with the center console barely housing an iPhone. The drive is beautiful with responsive acceleration, compliant handling and hugs tight corners. While the Allure and the GT are diesel, and at first glance would be more economical, it is important to mention that the Active's 1.6L petrol engine isn't your average Joe. It's a Euro 6 compliant engine with stop-start technology making it the most frugal in its class. It won International Engine of the Year from 2006-2014 and has improved efficiency by 10% over the previous generation.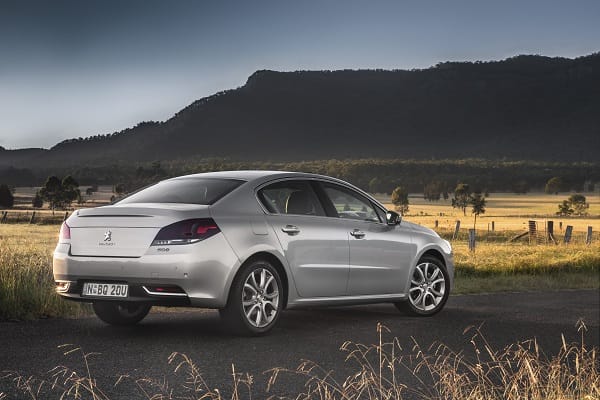 Overall, the pick of the bunch for me is the 508 Allure or for a family, the 308's versatility is hard to beat. While this has only been a mid-life touch-up, Peugeot has managed to pack in all the extra bits and pieces we have come to depend on and expect from a car – and they've managed to include most of it as standard! In fact the 508 Active has received $3,500 worth of extra features for only a $1,000 price increase over the previous model. Peugeot has added extra features, boosted value and even decreased the price tag for some – what more could you want!?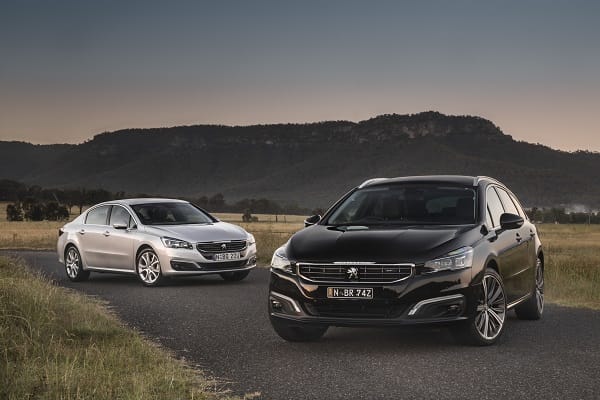 Pricing:
3008 (RRP)
| | |
| --- | --- |
| Petrol | $35,490 ($1000 less than previous generation) |
| Diesel | $38,990 ($1000 less than previous generation) |
| Premium Pack (replace Allure model) | $3,500 |
| Metallic Paint | $990 |
508 (RRP)
| | |
| --- | --- |
| Active | $37,900 |
| Allure | $45,990 |
| Allure Touring | $48,990 |
| GT | $58,490 |
| GT Touring | $61,490 |