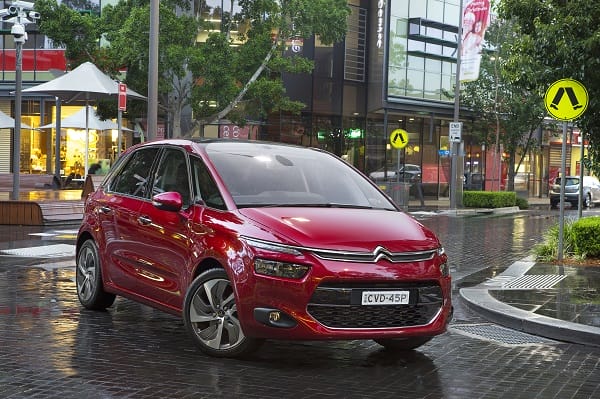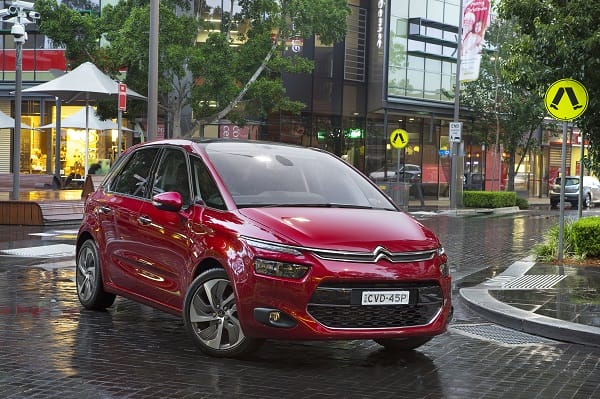 The SUV has become the go-to car for families these days – replacing the favoured wagon of the 90's. However, many families don't actually need a SUV – they simply need something a little larger than a tall hatch – an in-between ground that is not covered by mainstream manufactures. Enter Citroen – the French manufacture who is renowned for bucking the trend and creating something different; in this case the C4 Picasso which perfectly fills this family-car void.
In true Citroen style, the C4 Picasso's distinctive design is unlike anything else on the road and is characterised by its large glass panels with the windscreen almost seamlessly merging into a large sunroof and extra wide front quarter window. All this extra expanse not only adds to its unique styling but ensures visibility for the driver – and all other occupants for that matter – is unparalleled. However, if you're not keen on all this visibility or the harsh Australian sun is bothering you, never fear because Citroen has installed a sliding roof that can be moved forward to make the windscreen surface smaller. No, I am not joking! This is what happens when you're given creative freedom to think outside the square!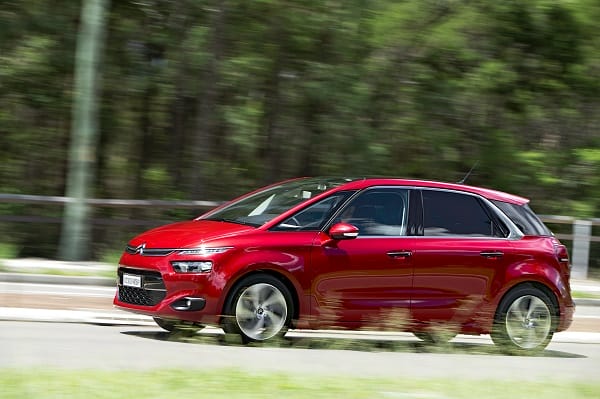 This unconventional design, which actually leads to increasingly practical uses, continues with the positioning of the gear stick and the centrally located, dual-level information screen. Undoubtedly you will do what I did when jumping into the Picasso and that is reach down to your left to chuck it into drive or reverse, your hand will fall through the air and you will burrow your eyebrows with confusion and mutter something like "what the hell?" before wondering if this car is just for display or actually has a driving option. Let me save you some time and clue you in on its location – it's behind the steering wheel on your right-hand side. Bizarre, I know, but once you figure it out, it simply becomes second nature and frees up more storage between the driver and passenger seat. Next, when you're looking for your speedo and drivers information, shift your eyes a little to the left and the 12" top display screen will house all this information as well as the satellite navigation. Again, unconventional but easily becomes second nature and very practical, keeping all the information you need in one area, easier to scan quickly and is also customisable to your personal driving preferences. The lower 7" screen houses all the audio, general controls and extra bits and pieces.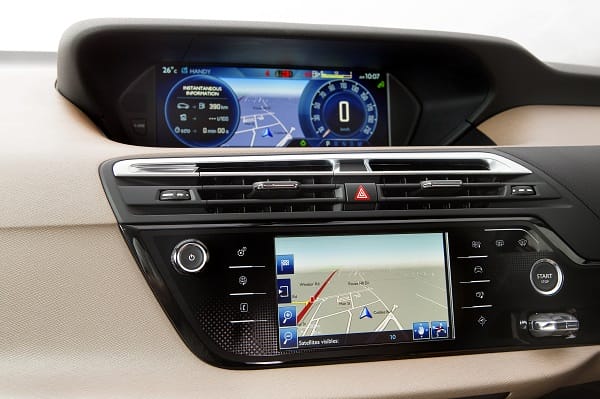 The C4 Picasso is the littler sibling of the Grand-Picasso, featuring 5 seats instead of 7 and powered by petrol, not diesel engine. These two distinct differences mean the Picasso is more agile and better suited to city driving than the Grand-Picasso. The three rear seats all have the same dimensions (no more squished middle person) and can slide to create the perfect combination of leg space and boot room depending on your situation. The best part about this feature is that when it's at either extreme, nothing is really compromised – for example, even with the seats as far back as possible – there is still 537L of boot space. Those in the rear also get use of fold-down tables – almost like an aeroplane.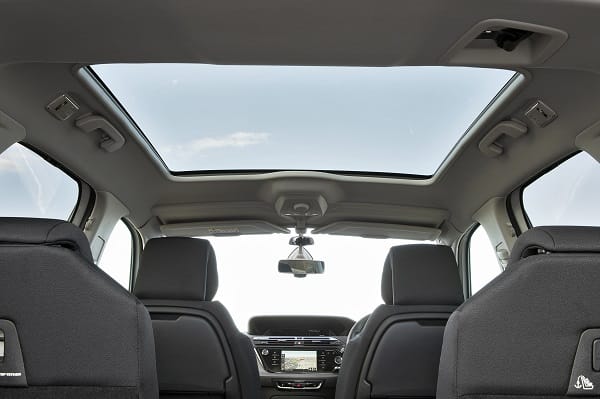 The C4 Picasso simply has so many unique features I've forgotten to mention all the usual bits and pieces we expect in a car. In the interests of simplicity, the C4 has one model trim level – with various options available. As standard you get 360-degree vision with reverse camera, front and rear parking sensors, blind spot monitoring, dual zone air-conditioning with rear vents, keyless entry with push button start, stop-start technology, USB inputs, Bluetooth connectivity and 8GB Jukebox for music storage, automatic headlights and rain-sensing windscreen wipers, electronically adjustable side mirrors that dip when reversing (a personal favourite of mine) and front fog lights with static cornering just to name a few!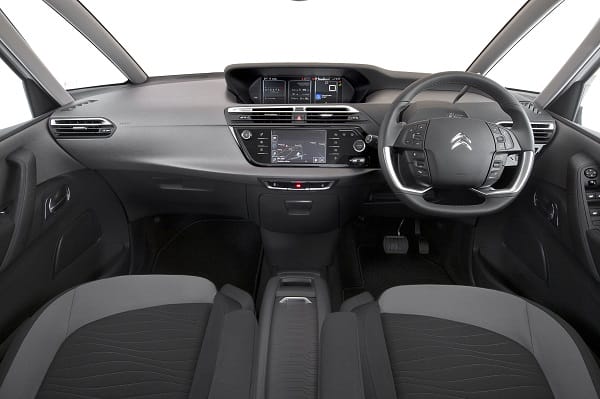 Now we have covered all the exciting design and technological features, let's focus on the engine, performance and driving capabilities of the Citroen C4 Picasso. The Citroen e-THP 1.6-litre turbocharged four-cylinder petrol engine powers the C4 Picasso produces 121kW at 6000rpm and 240Nm at 1400rpm; however this translates into something feels a lot more powerful and responsive. Paired with a 6-speed automatic transmission, it's smooth and works well with the engine – especially in the mid-rev range, meaning a led foot is not needed to get the best performance. Comfort levels are what you would expect from a French vehicle with the C4 Picasso proving to be very quiet and excellent absorption of bumps and holes on the road.
All in all, the Citroen C4 Picasso provides truly pleasant surprises at every turn and is a serious contender for the family buyer who is looking for something a little different. Priced at $40,990 plus on-road costs, the C4 Picasso is a car that should not be dismissed and shows that creative ingenuity, when paired with practical applications, can combine to create a vehicle that is adaptable and incredibly well suited for a large market of Australian buyers.