Welcome to Overdrive, a program that ponders on the issues of motoring and transport. I'm David Brown
The times each story appears in the program are noted (mm:ss)
News
IONIQ 5 – New aspects of interior design (1:44)
All-New Subaru WRX includes a sports wagon (2:44)
Hyundai goes hard for hydrogen (3:42)
Peugeot's new vans are an important part of their mix (4:42)
MINI now has multi coloured roofs (5:51)
Honda will slowly implement a new surround view system (6:58)
Two Feature Interviews this week
Murray Hubbard has written a book: Car Wars Down Under – The untold Story of Australia's first Land Speed Record. It is not just for rev heads it is a rollicking yarn about the life and times around the period of the first world war (8:01)
Just after the launch of their new Land Cruiser we spoke to Sean Hanley who is the Vice President of marketing and franchise operations for Toyota Australia.  He reflected on the history of the vehicle in Australia as Toyota's first export product from Japan. (19:20)
IONIQ 5 – New aspects of interior design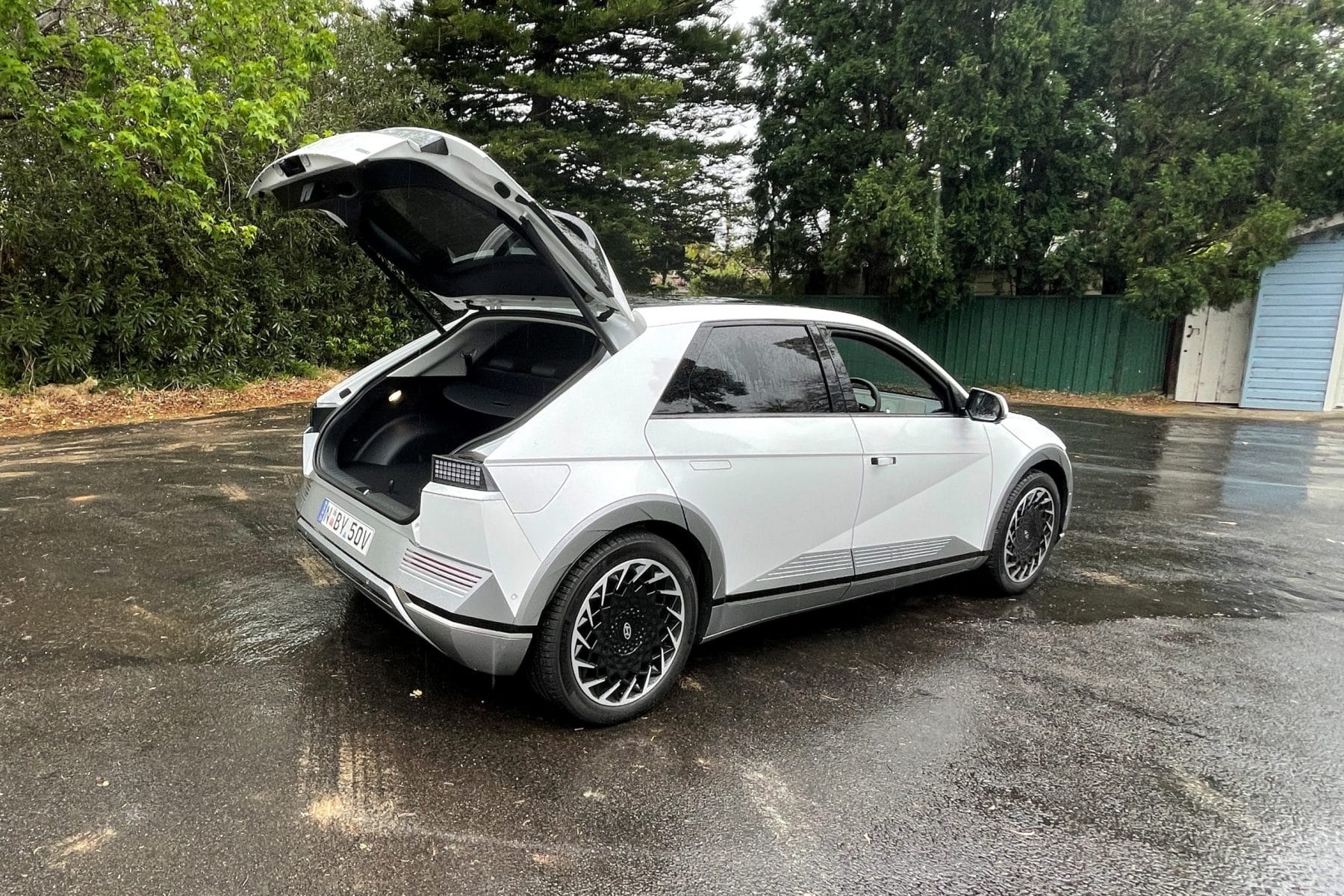 The recently released Hyundai IONIQ5 electric vehicle is built on a specialist platform with a flat floor and an opportunity for different ways to use the interior space.
As Chris Saltipidas, Hyundai Australia's Product planning manager describes
Speaker 2: [00:12:15] You pretty much look at the interior design concept is based on what we call a smart living space with the application on top of that platform. It lends to a very flexible platform, which can lead to many different solutions. [00:12:32][16.9] 41
apart from the centre console part of me, we have a sliding glove box which has got like nine and a half litres capacity. So if you conventional just folding lid,
we have a relaxation front seats, which you know you can put into a zero gravity position when you're on a road trip and you've stopped charging somewhere while you're considered relaxing the car and rear seats that electrically slide forward and backward say, you know, you can customise the rear seat area as you wish, or you can slot in forward to improve that rear cargo area. [00:14:13][115.1]
 All-New Subaru WRX includes a sports wagon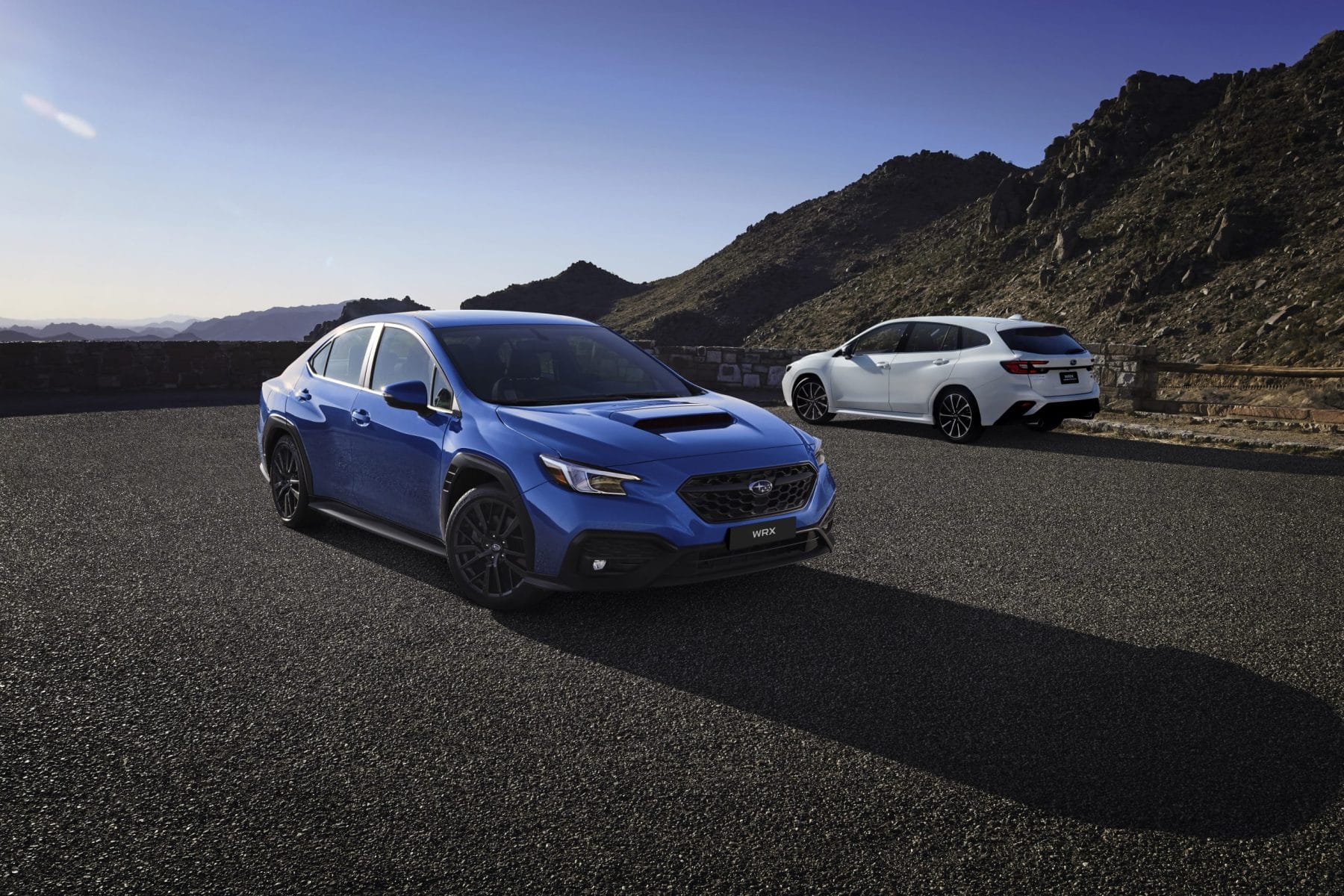 One of the most enjoyable vehicles from Subaru in recent years was the Levorg. Terrible name which, it was pointed out, spelt Grovel when written backwards.
But it was a good-looking station wagon with a WRX motor. With more than adequate power and all-wheel drive it had enjoyable performance without neck snapping acceleration or harsh ride.
But they stopped selling it.
Fortunately, they have just announced that the next generation Subaru WRX will not only have a performance sedan but also a Sportswagon. It will arrive in Australian in the second quarter, 2022.
Subaru made a WRX Sports wagon in the 90s and early 2000s when they still included the word Impreza in the name but the back of the car had glass areas that gave a bubbly look that was as polarising as the common big air scoop at the front.
The new one won't be called the Levorg.
Hyundai goes hard for hydrogen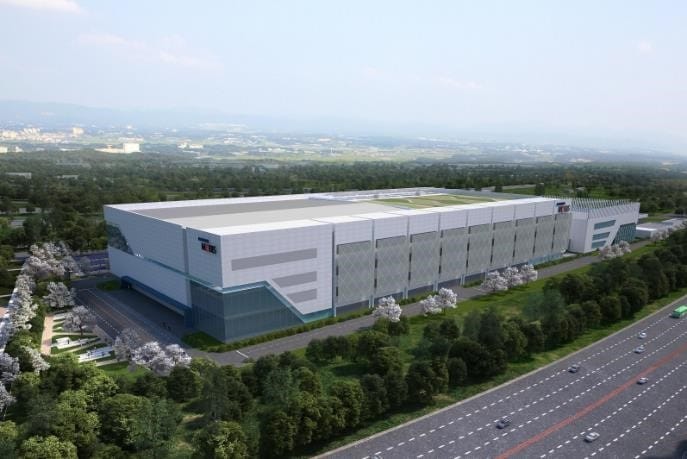 Hyundai Mobis is the parts and service company of the Hyundai Group.
They have just announced an investment totalling the equivalent of nearly AUD $1.5billion into the two hydrogen fuel cell plants in South Korea. The new plants will start mass production in the second half of 2023 and are expected to produce 100,000 hydrogen fuel cells every year.
In Australia, private industry and state governments have made recent announcements of establishing hydrogen production plants.
Hyundai Australia has been working hard to help get an understanding of why battery and hydrogen electric cars have many benefits. Scott Nagar has been leading their efforts.
I think the announcements have been very productive from governments, from Twiggy Forrest himself and from what Hyundai just announced themselves in the last couple of weeks about our transition for the future and our vision for the future, with technology been working on for 20 years now.
Peugeot's new vans are an important part of their mix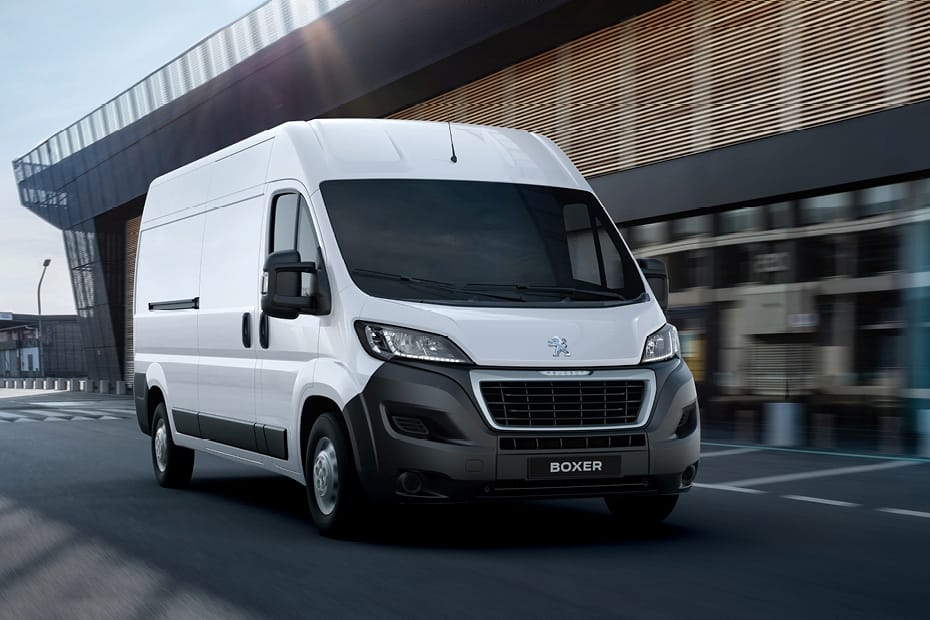 At a recent transport conference Prof David Hensher form Sydney University lamented that we typically analyse people movements and freight movements separately.
But they are fundamentally linked. An Intelligent Transport Systems webinar showed that the reduction in cars during COVID lockdown,s had made freight delivery times quicker and more consistent thus helping with scheduling.
And many vehicle brands know that both car and commercial sales are key to their success.
Peugeot vans typically make up nearly a quarter of their total sales. In 2020, their Expert van was their second-best selling vehicle.
Peugeot Australia is gearing up to further capitalise on the light commercial vehicle segment.
The other common thread in recent transport conferences is the changing environment and the uncertainty of what will be needed in the future.
Peugeot has specifically moved away from a 'one size fits all' strategy to meeting varying needs of owner-operators and owner-drivers, including small-to-medium businesses.
MINI now has multi coloured roofs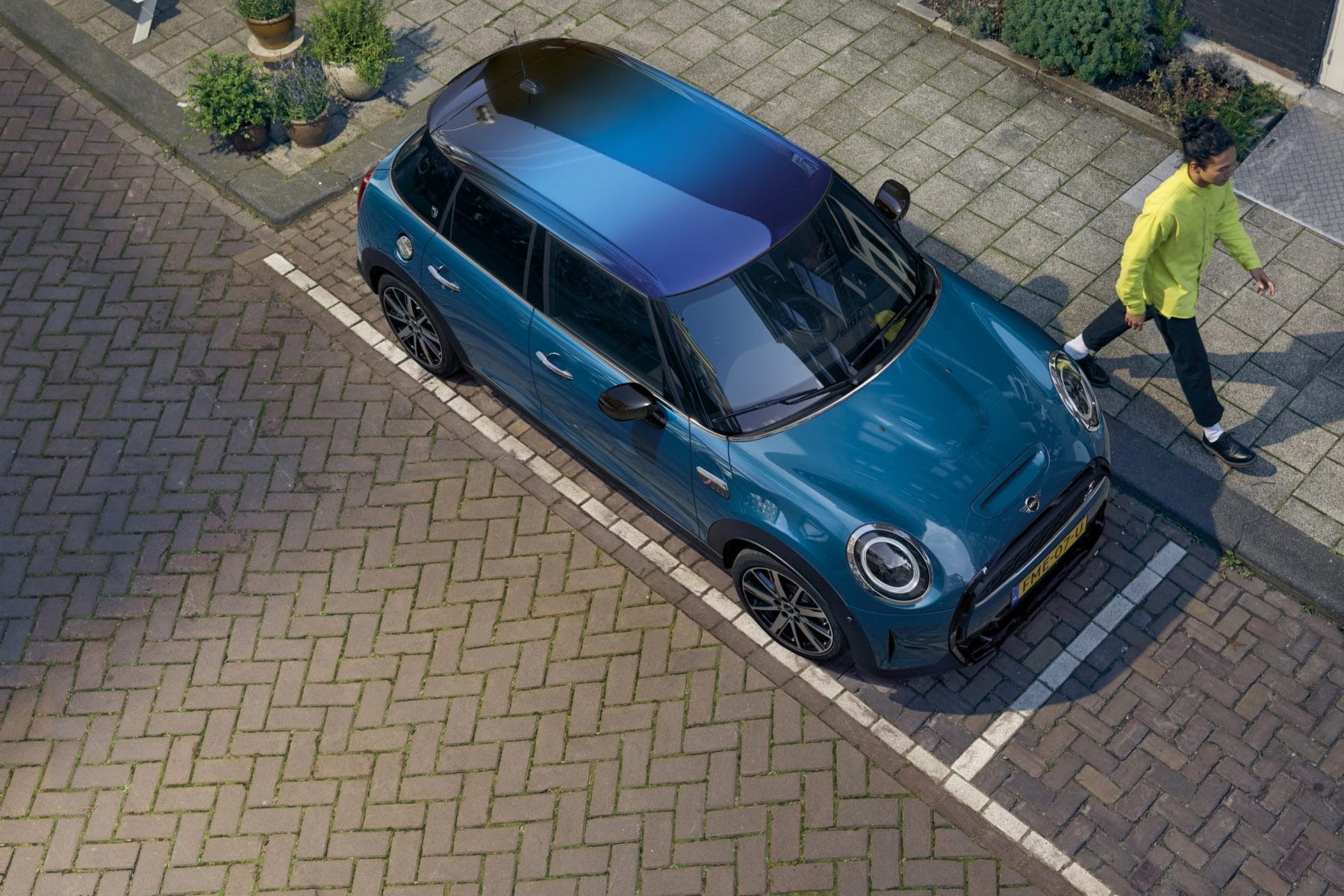 There have been various times in selling motor vehicles when manufacturers offer an option of a two-tone paint job.
Prominent in the 50s was different colours along the side panels based on the styling features; the lines and creases in the body work.
More recently there has been a revitalisation of making the roof a different colour often simply white or black.
A very different colour for outside mirrors and feature lines of cars have been tried but not taken up significantly by the market.
Now Mini Australia is offering a Multitone Roof design feature.
They describe it as "A visual highlight of the design is the flowing gradient between the three colours, transitioning gently from dark San Marino Blue in the front section of the roof to a lighter shade, Pearly Aqua, before blending into Jet Black at the rear.
Slight deviations in the colour pattern occur due to changing environmental conditions,
We presume they are talking about short term changes rather than waiting for global warming.
Honda will slowly implement a new surround view system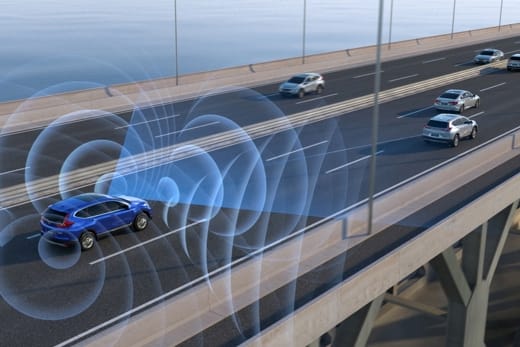 Detecting other vehicles in the blind spot has been enhanced with technology but there are still extremities of a vehicle that are hard to see.
Honda has announced their new SENSING 360 omnidirectional system, which, they say removes blind spots around the vehicle and contributes to collision avoidance.
SENSING 360* adds a total of five units of millimetre-wave radar in front and at each corner of the vehicle, in addition to the monocular camera*3 that is used currently. This covers blind spots around the vehicle and should contribute to the avoidance of collisions with other vehicles even coming at right angles and pedestrians. They hope it will also reduce pressure on drivers.
It is going to take a long while to get to all markets. Honda will first introduce it 2022 in China. Then, they say, strive to get to all new models in all major markets by 2030.
You can find more information at Driven Media or previous programs are available as podcasts on iTunes or Spotify. OR our Facebook site OverdriveCity
Originally broadcast 16 October 2021  across Community Broadcasting Association of Australia (CBAA) and Torque Radio affiliated commercial radio channels and has a weekly audience of over 450,000