Hyundai's IONIQ 5 electric vehicle is about to go on sale in Australia with its different style, fast charging, large power, pretty good range, and a high price.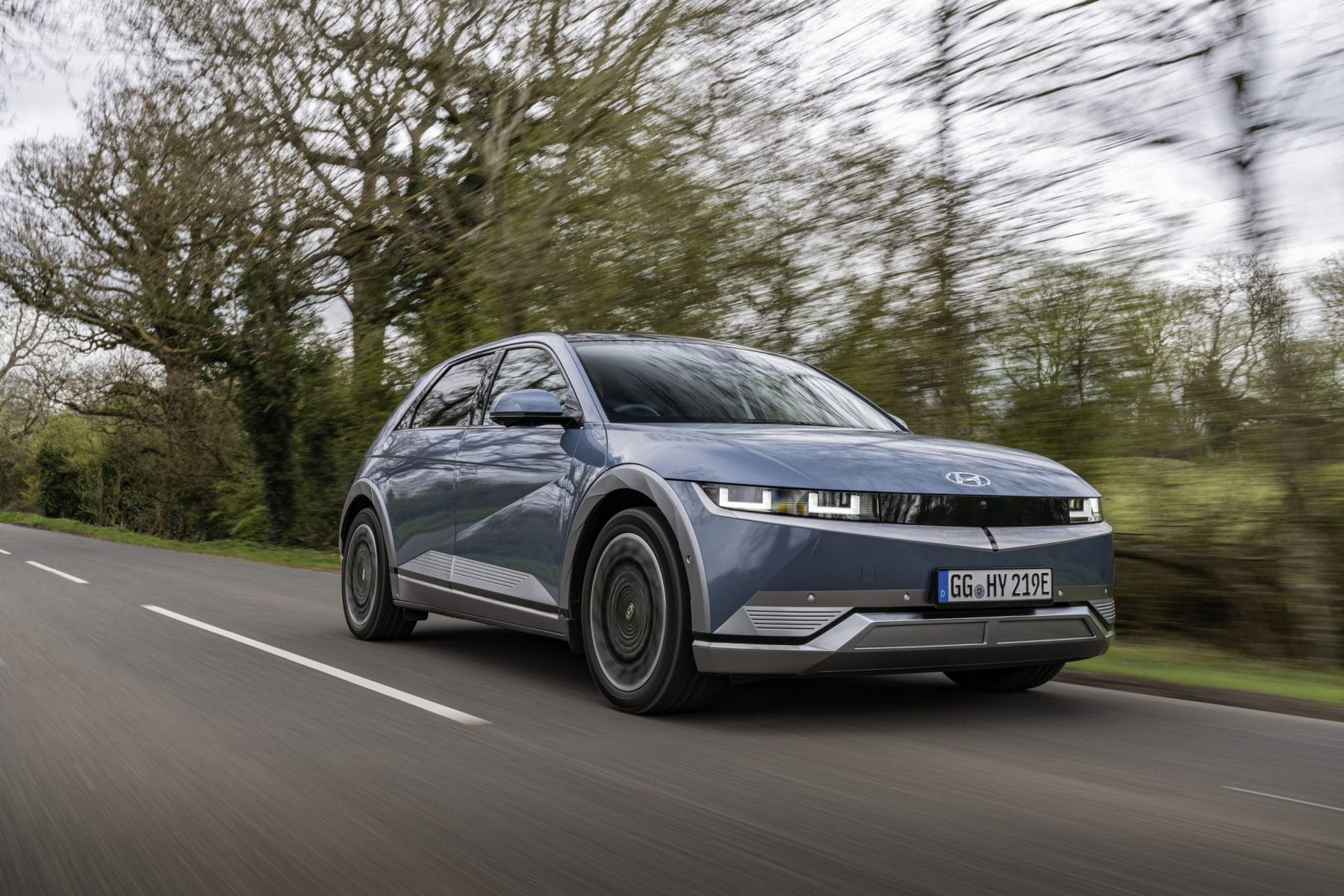 There's a two-wheel drive version with one electric motor at the rear and driving the rear wheels 160kW, its priced at $71,900 plus on roads.
Then there's an AWD with two electric motors –a powerful one at the front (155kW) and one at the rear (70kW). The total torque figure is a massive 605Nm. Its priced at $75,900 plus on-roads.
TO LISTEN TO THE RADIO REVIEW CLICK BELOW
Both come with a 72.6 kWh battery, bigger than the Hyundai Kona, but results in a slightly smaller range of 430-450 km.
To start with IONIQ5 will only be sold on-line, firstly to the 120 who have put down a deposit, then to those who are keen from the 11,000 who submitted an expression of interest, then to the general public.
Im David Brown
Comparison
IONIQ 5
2WD
AWD
Powertrain
Electric motor – rear
160 kW / 350 Nm
155 kW / 350 Nm
Electric motor – front
–
70 kW / 255 Nm
Total system output
160 kW / 350 Nm
225 kW / 605 Nm
Battery & recharging
Battery capacity
72.6 kWh Li-ion Polymer
72.6 kWh Li-ion Polymer
Charging compatibility
400 V / 800 V
400 V / 800 V
Plug-in standard charging (AC)
up to 10.5 kW
up to 10.5 kW
Standard charging time (AC)
6 hr 6 min*
6 hr 6 min*
Plug-in fast charging (DC)
up to 350 kW
up to 350kW
Fast charging time (DC) – 50 kW
56 min 30 sec*
61 min 42 sec*
Ultra-fast charging time (DC) – 350 kW
17 min 16 sec*
17 min 16 sec*
Efficiency & range
Combined Wh/km (kWh/100km)
179 (17.9)
190 (19.0)
Combined CO2
Zero emissions
Zero emissions
Electric range (WLTP)
451 km
430 km
Performance
Top speed
185 km/h
185 km/h
0 ~ 100 km/h
7.4s
5.2s
80 ~ 120 km/h
4.7s
3.8s
Motoring Minutes are heard around Australia every day on over 50 radio channels through the Torque Radio network. Motoring Minute has an average daily audience of over 150,000 listeners. That's over 750,000 listeners a week.
Motoring Minute is also broadcast as part of Overdrive Radio Program, which is broadcast through the Community Radio Network across Australia and has a weekly audience of over 450,000