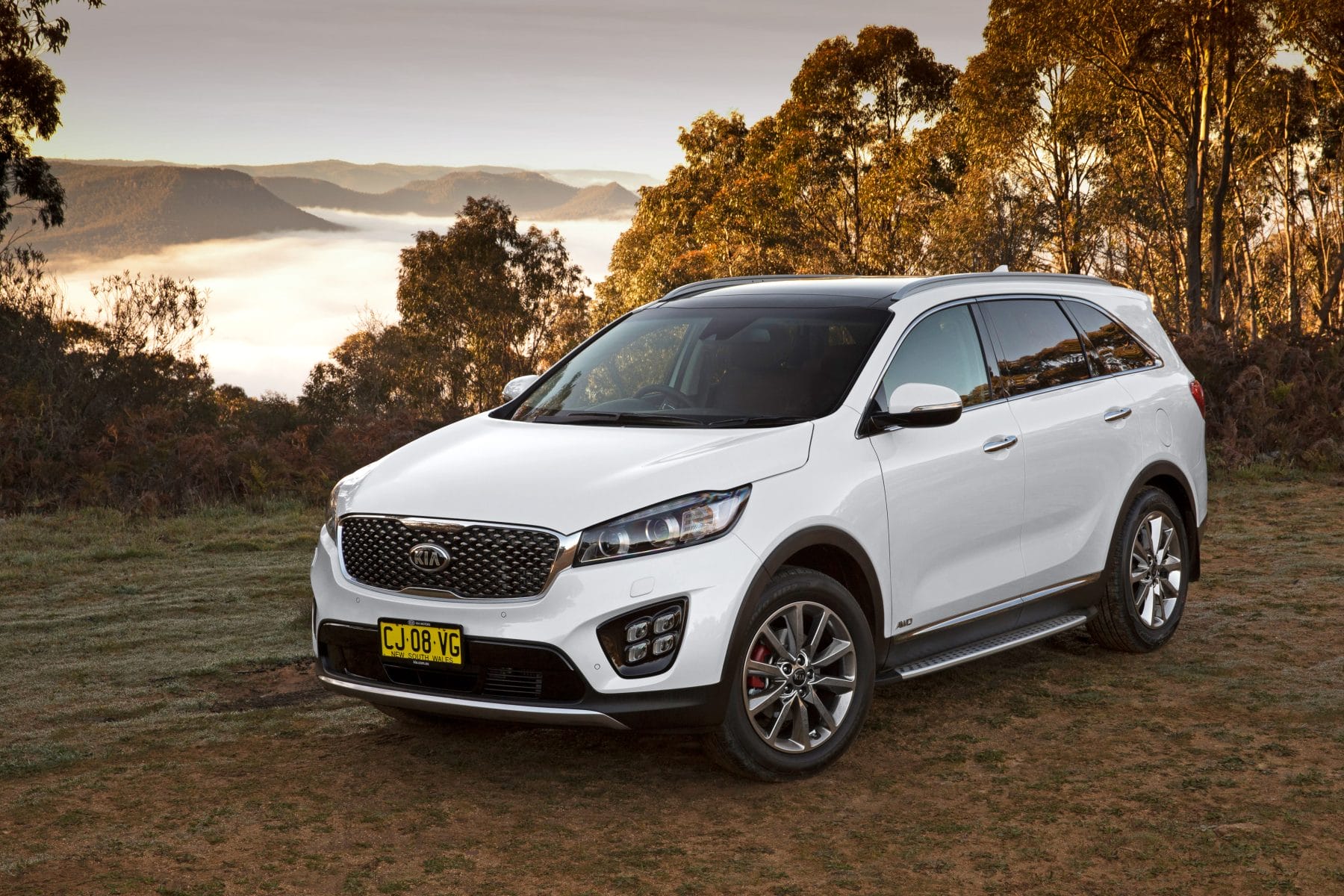 The new look Sorento GT Line is the result of some fine tuned innovation that has led to a sleek and purposeful all round impressive SUV vehicle from KIA.
Boasting stylish looks, a supreme amount of comfort and a modern arsenal of safety features, this model spreads the competition from current top selling SUV's in the market like the Mazda CX-9 and the Hyundai Santa Fe. This is a brief review.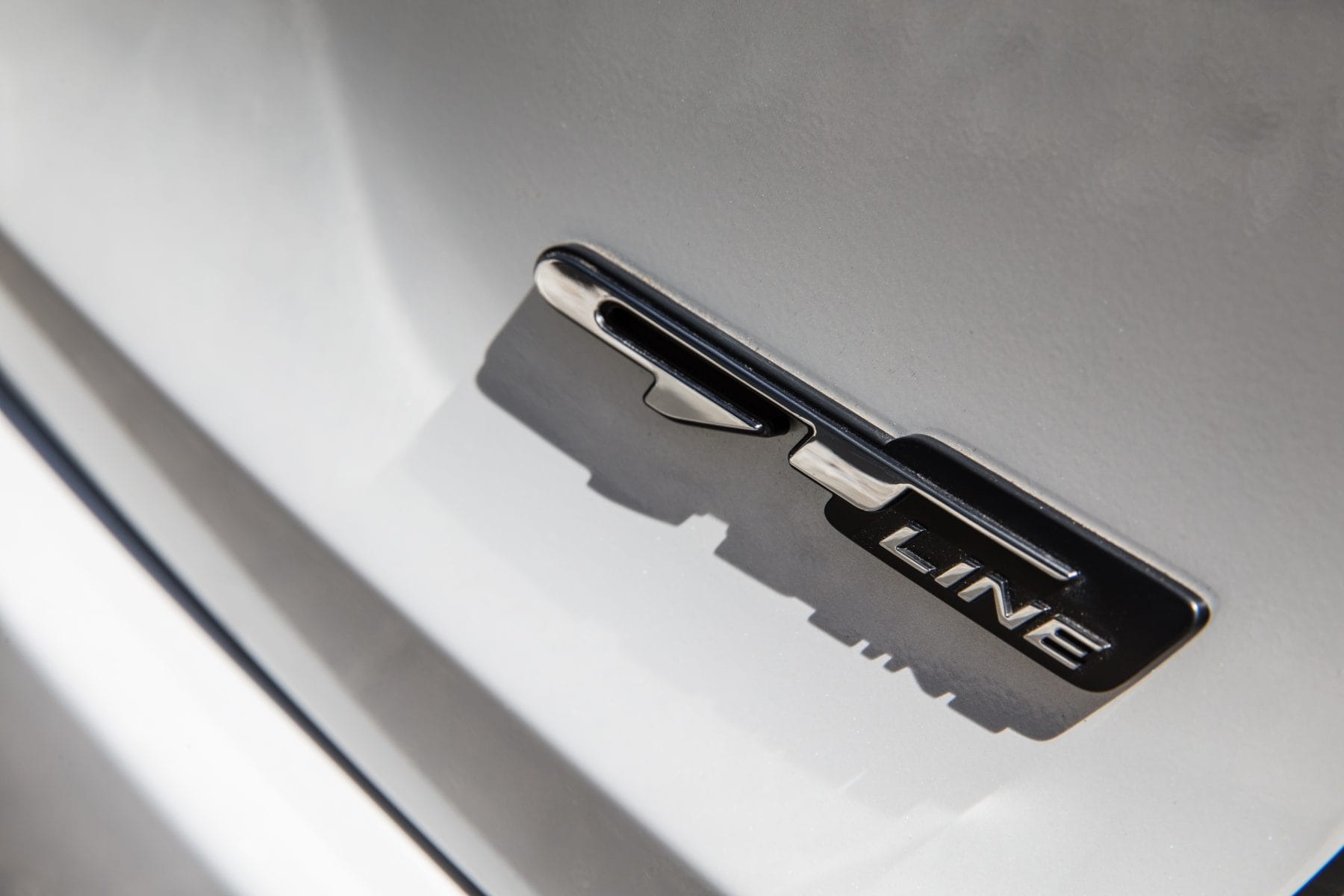 Sorento Exterior
It looks good! Coated with a bold grey silver tinge the KIA Sorento looked impressive. While not sitting super low to the ground the tapered design does give off a sleek appearance.
The front of the vehicle has the standard KIA grille and bonnet design, but it is paired by all new day and night slim LED headlights and also a unique set of "cube style" fog lights.
The 19 inch alloy wheels have a sporty look to then and complete the overall eye catching look of the SUV. Its worth noting that the Sorento looks to the eye like a slightly smaller vehicle than it actually is.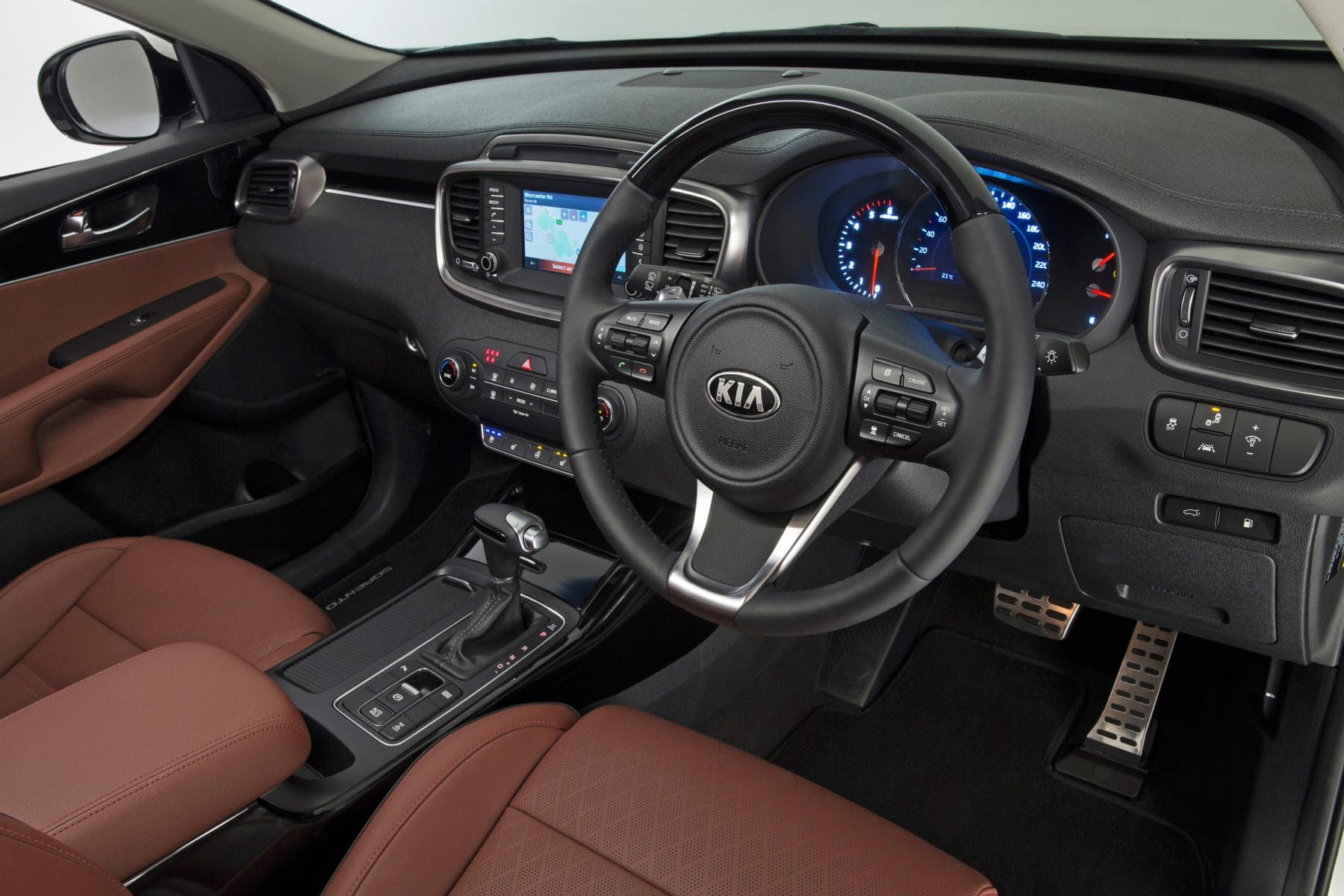 Sorento Interior and features
User friendly and highly comfortable is the feeling I got straight away the minute I hopped in the Sorento GT.
The dashboard is perfectly placed with an assortment of easy to read dials and reachable function buttons. All across the dashboard there is a nice soft touch finish, which is a nice change to the hard plastic finish many brands opt for.
The 8.0 inch infotainment system highlights the centre stack area. Perfectly placed and functional. it contained all the essential playback features like Apple Carplay and Android Auto connectivity along with a USB ports for connectivity and charging. Inbuilt car navigation is a hand feature in limited phone data areas.
Storage areas for bottles and various miscellaneous items I carried around was plenty and easy to find, the cup holders were in easy to reach spots and had the capacity to hold larger bottles not just a standard sized cup.
The entertainment sound system is immersive and paired with 10 speakers to provide amazing audio clarity and finely tuned EQ. As a musician I really enjoyed the sound quality.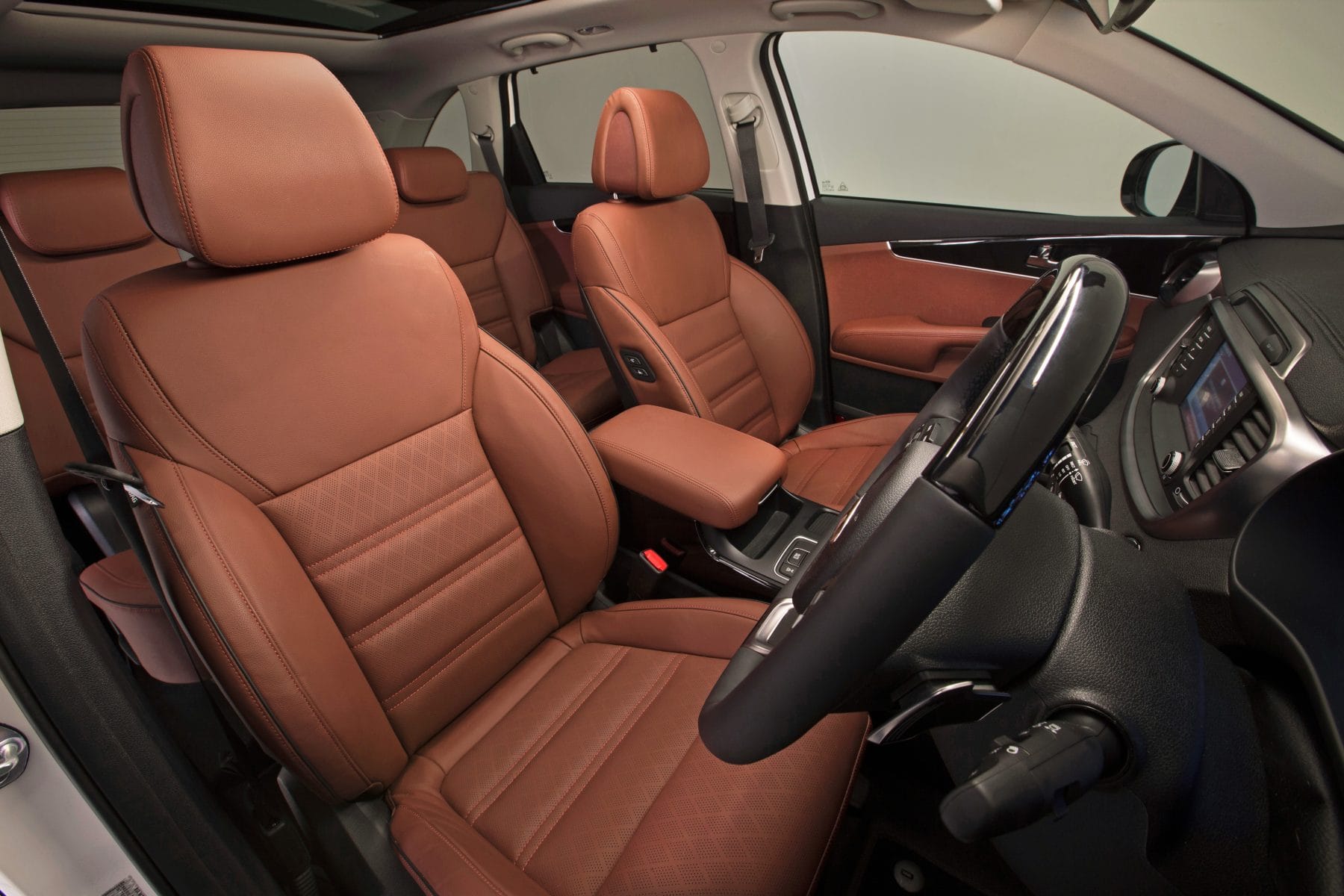 The comfort and functionality of the front two seats was a standout feature for me. Boasting a soft touch leather finish and electronic adjustment, finding an ideal seating position was easy and much appreciated. The lumbar support was excellent as well.
Additionally both front seats could be warmed up or cooled down, excellent for Australian harsh climate.
The leg space between the front seats and rear seats was more than adequate. The back seats all can be slid forward and back to allow for even more passenger room and each back seat has good comfort.  The back passenger area also comes equipped with its own climate controls, USB port and 12v power outlet. Handy for keeping the kids amused.
A special mention goes to the large panoramic sunroof which is very generously sized. It stretches from the back three seats to the front seats allowing both backseat and front seat passengers great overhead visuals of the outside world whizzing past.
The reverse camera was also a wow factor for me. It has different modes and angle viewing which made reverse parking in all forms super easy for me!
Last but not least the storage and space in this already jam packed SUV is incredible, with the option of sliding forward and laying down the rear seats there is over 1600 litres of space at your disposal!
The extra length of this vehicle ensures the boot space gives you plenty of room for equipment, camping gear and suitcases for the travelling family.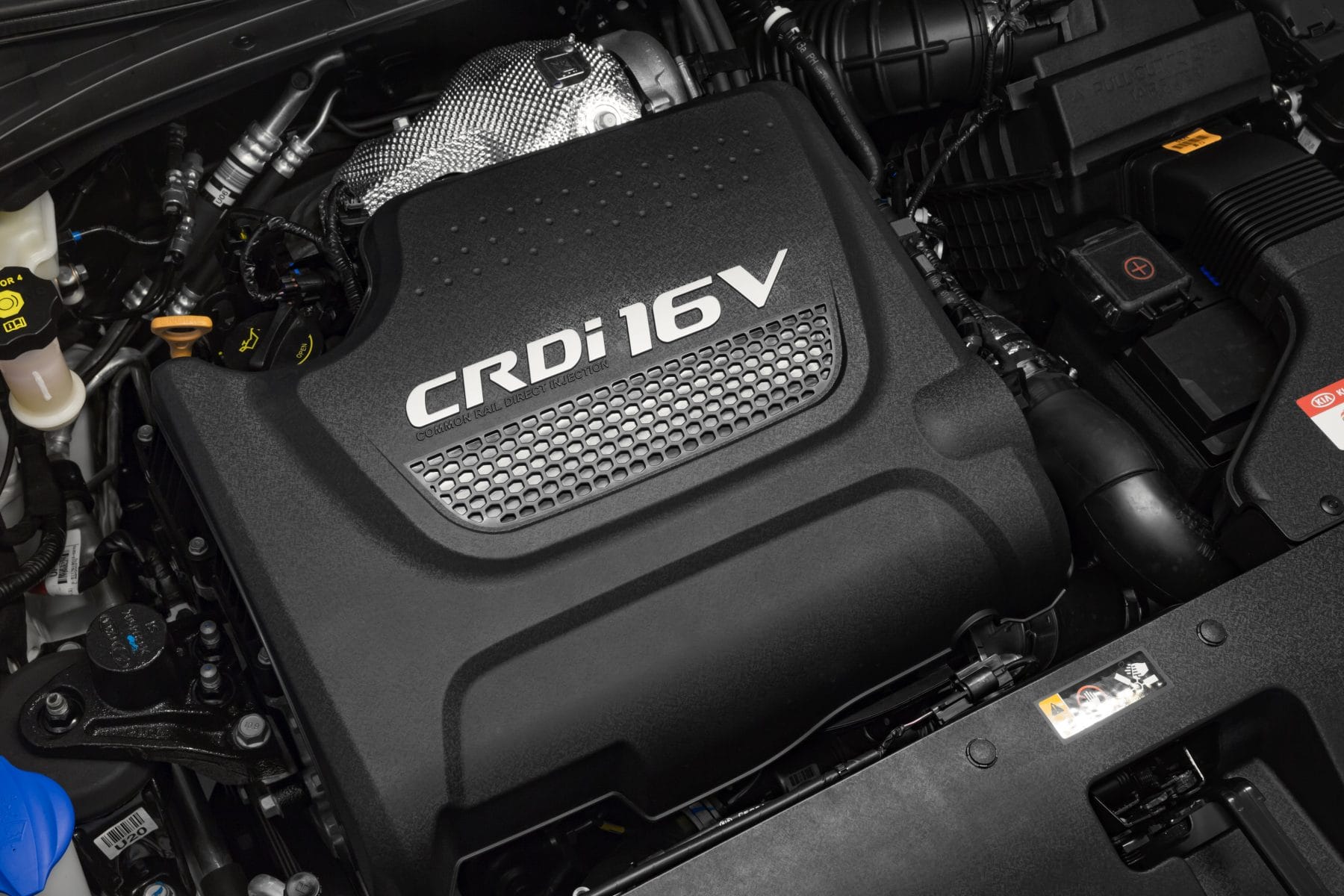 Sorento Engine and Driveability
The 2.2l CRDi diesel engine with At 441Nm @ 1750–2750 rpm provides great torque at low revs for fuss free driving. The eight speed gearbox tuning seems to be well sorted in the diesel engine and it shifted between gears at the right times and not too often.
The diesel seems to surge forward on that wave of torque, giving off a powerful feel overall. It isn't too noisy with the diesel engine clatter well muffled, but it's still there regardless.
The maneuverability was great as well with the turning circle enhanced by the electronic steering system. Overall the steering felt perfectly balanced and I had great peace of mind turning into corners sharply if needed due to the balance and handling the Sorento provided. Suspension felt immaculate and smooth providing even more comfort and balance when driving around.
Fuel economy was also superb sitting at around 8.5L/100km during highway travel and around 12L/100km when commuting around heavier peak traffic in the city. Good for a big SUV.
Sorento Summary
In the demanding Aussie SUV market the Sorento GT stands out against the competition. Although now a little on the pricey end of the spectrum there is no denying the supreme comfort and bold style it produces.
For a young family with a bit of cash to splash this would be an excellent vehicle to purchase. The 5 star ANCAP rating, abundant comfort features s and a 7 year warranty are just added perks of buying  into the Kia range.
I had an extremely comfortable and pleasant experience commuting around in the Sorento, especially after the run of vans and Utes I've had and would highly recommend it.
There is an all new version coming later in 2020, so there will be some run-out deals to be done on this excellent model.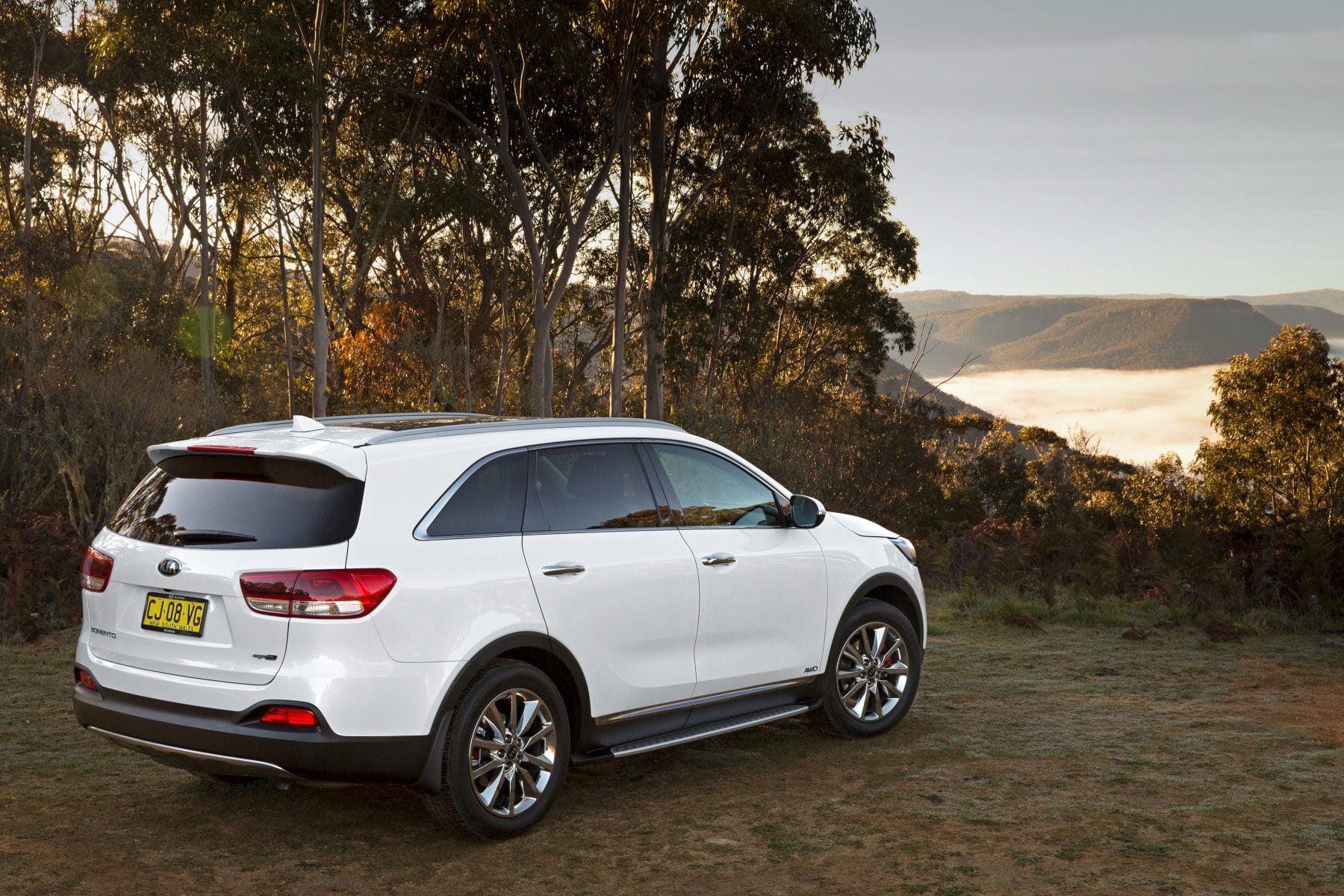 Things I liked
⁃ Seat comfort for the driver
⁃ Audio system
⁃ Massive amount of boot space
Things I didn't like
⁃ Braking felt a little jerky and awkward
⁃ Starting to get a hefty price tag
⁃ I wasn't the biggest fan of the style of wheel alloys my model had
Kia Sorento GT Line 
Model Price from $59,690 MLP*
Engine 2.2L 4 cylinder CRDi
Drivetrain 8 Sp automatic
Power 147kW @3,800rpm
Torque 440 Nm @ 1,750 – 2,750rpm
Safety 5 star
CO2 190g/km
Economy 7.2L/100k
Servicing 7 yr capped price
Warranty 7yr / Unlimited km, 7yr Roadside Assist
*MLP – Manufacturers List Price includes GST and LCT but excluding statutory charges, dealer costs and dealer delivery. See your dealer for RDAP. Does not include price of any options.
Also Look At