Santa Fe is big, and in your face. We shoved a bunch of stuff in the back, and filled it full of friends, and Santa Fe took it all and asked for more. It is smooth, quiet, easy to drive, and has automated parking. What's not to like?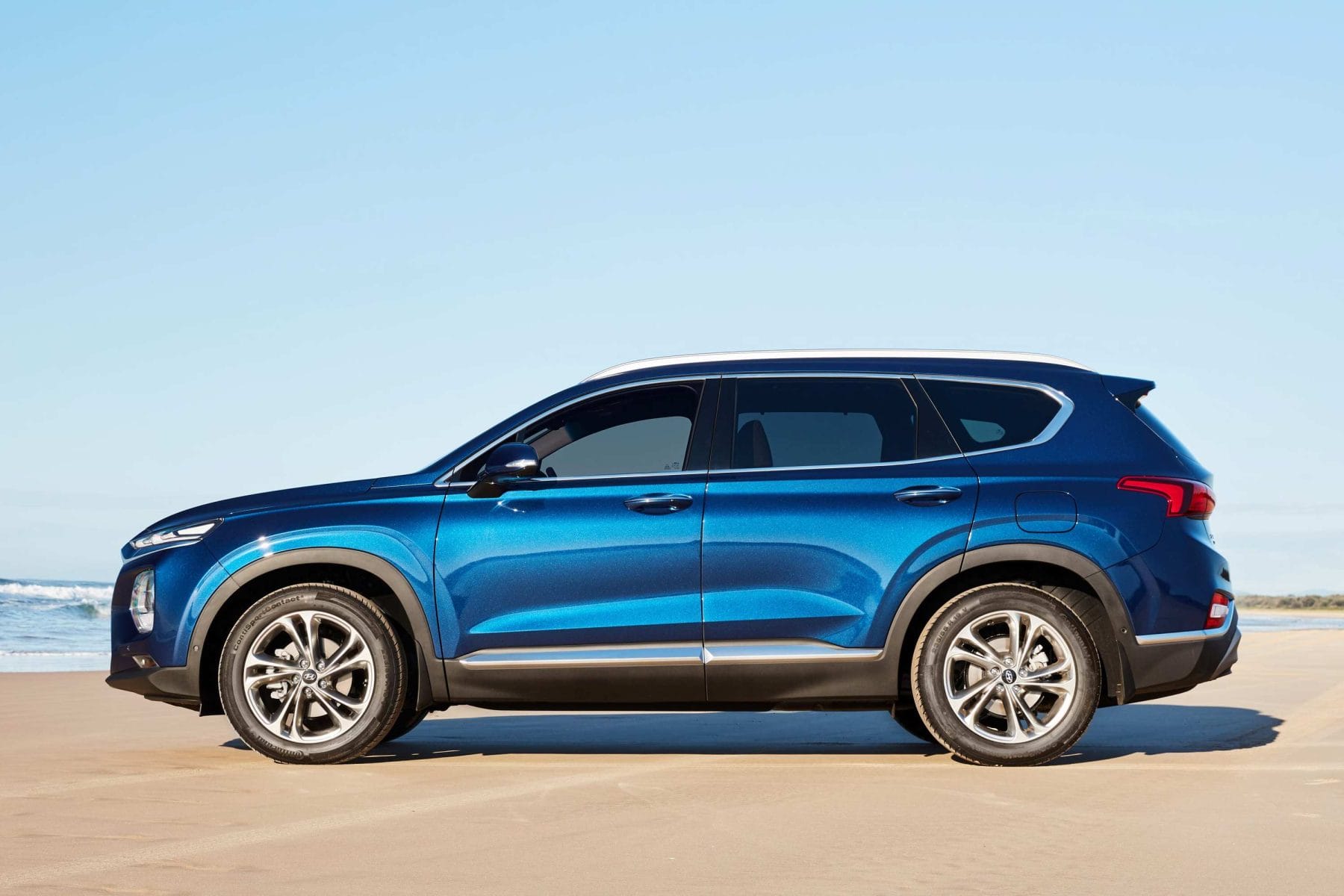 Santa Fe Outside:
19" wheels and a generous use of curves and lines give Santa Fe the Hyundai family look yet bags of space inside. There are LED headlights and taillights and a roof with built in rails everything but the kitchen sink. The tailgate has a handsfree function. Just stand there and it will give a few warning beeps before swinging gracefully upward.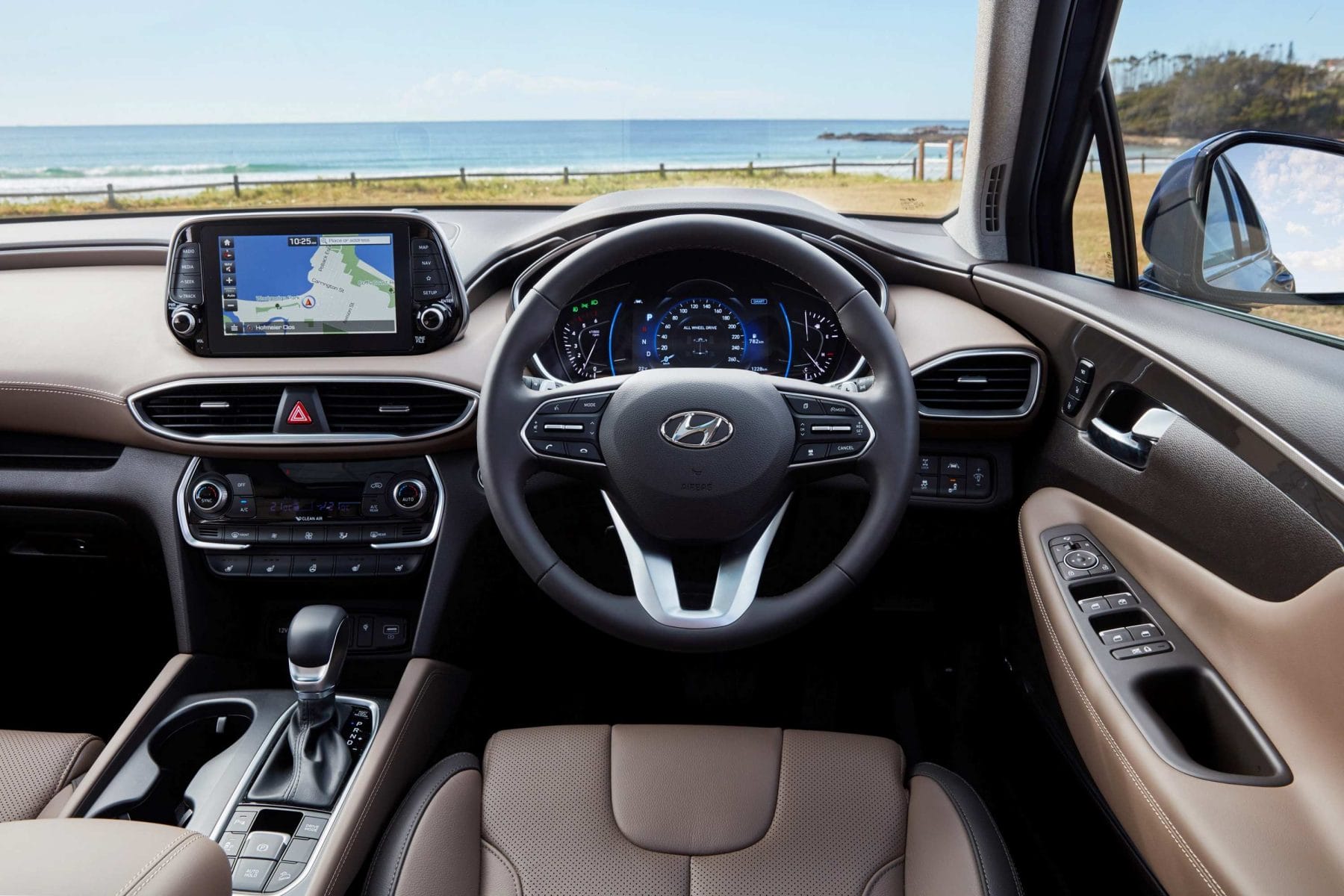 Santa Fe Inside:
There are 7 seats, that are comfortable. The 3rd row is best left for lit'luns.
Front seats have heating and cooling and the outer rear have heating. The 2nd row slides forward to the give easy-ish access to the third row. The 3rd row has cup holders and its very own air conditioning, and is big enough for teens and friends.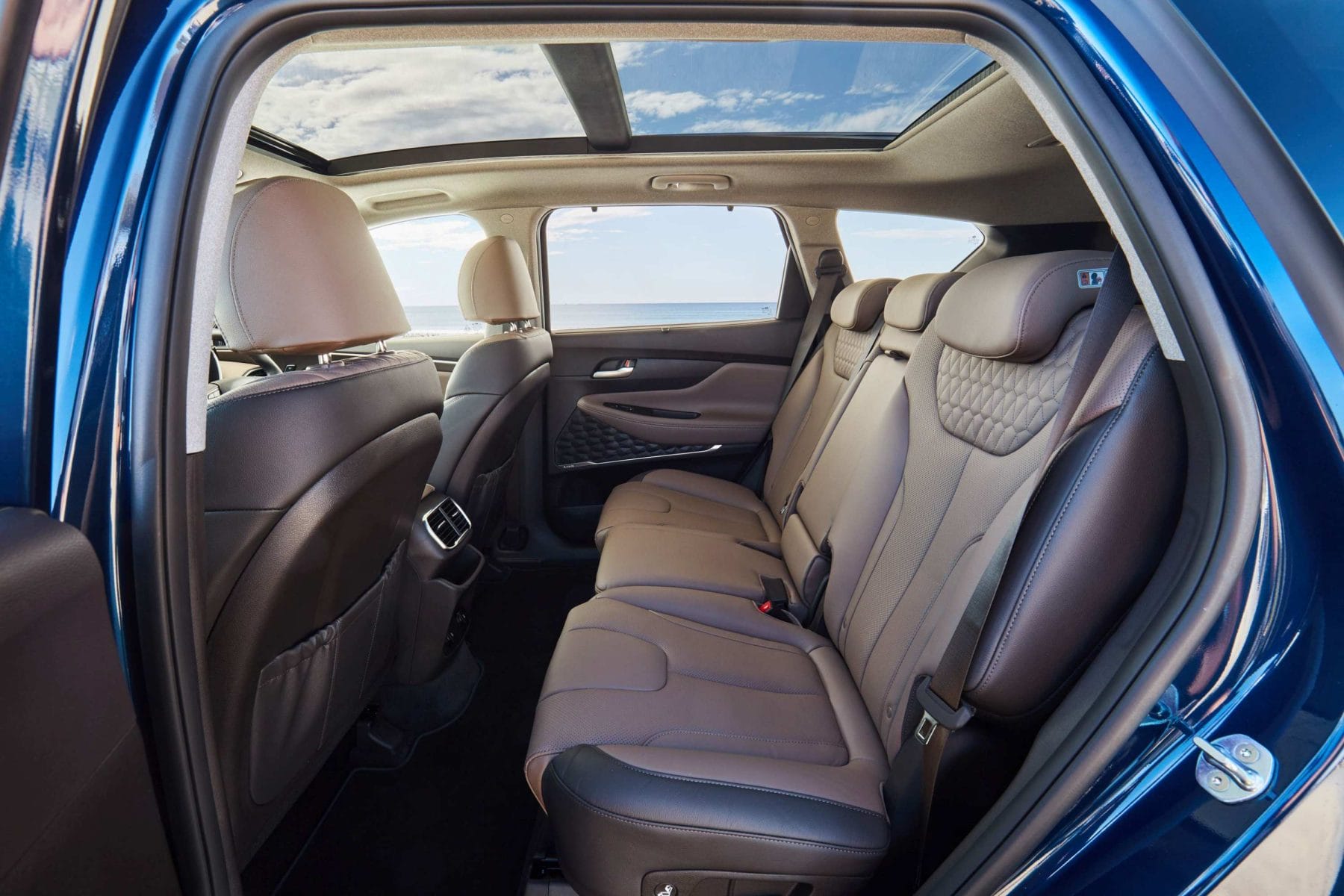 The 2nd row has bags of space especially when the 3rd row seats are stowed.
Santa Fe Engine:
A turbo diesel is fairly econ friendly, as much as diesel can be. An in-house 8-speed automatic is extremely smooth and gets the best out of this torquey little  unit.
Suspension is smooth with a delicious ride quiet ride. Despite large wheels, the cabin stays eerily calm, only slightly bothered on the roughest of roads.
All-wheel-Drive is restricted to the diesel models, but that is OK by me.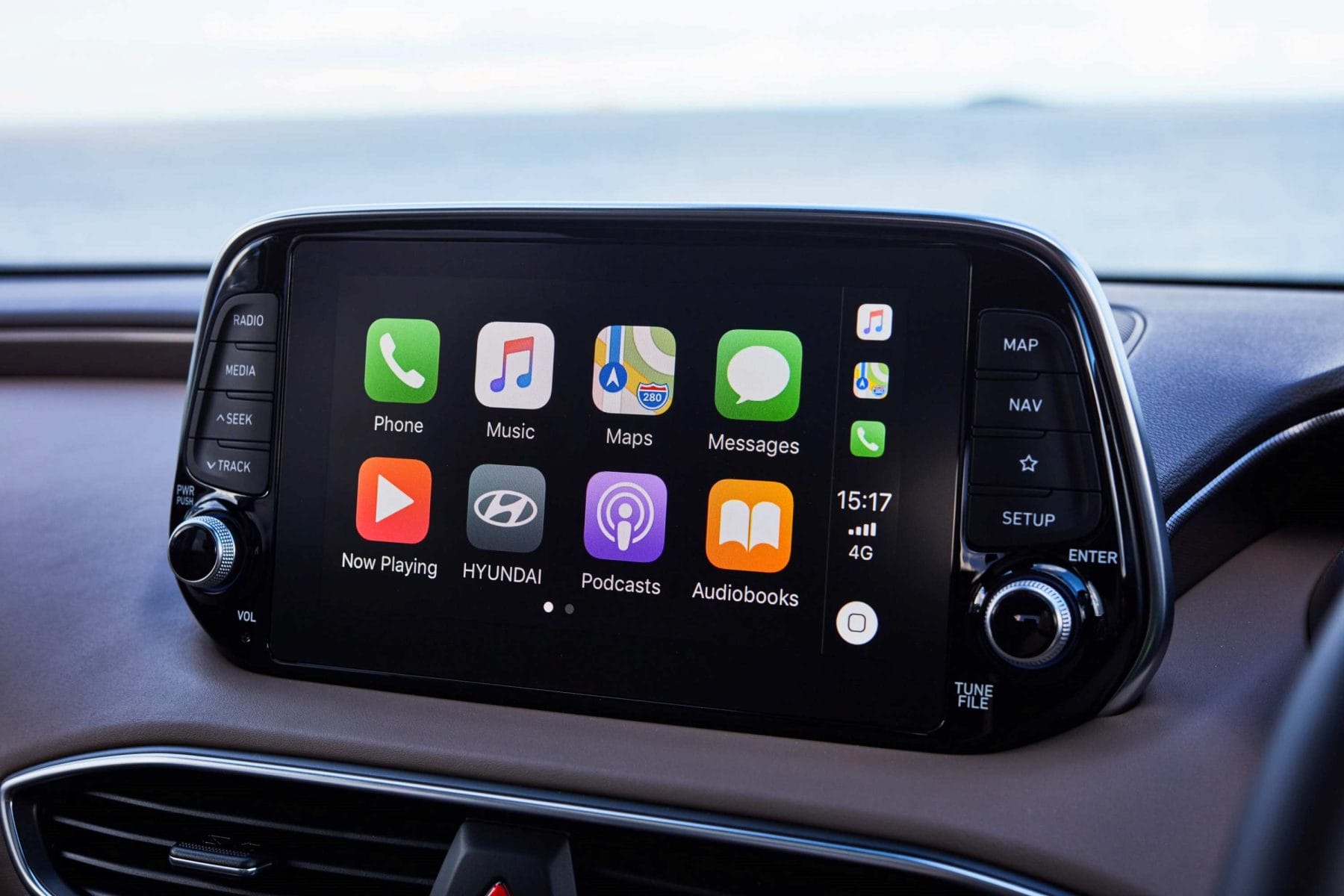 Santa Fe Handy facts:
Weight – 1870kg
Length – 4770mm
Height – 1705mm
Width – 1890mm
Wheelbase – 2765mm
Ground Clear – 185mm
Towing – 2000kg
Santa Fe Conclusion:
You can't get much better for the price.
There are very few options to be added and the safety gadgets like lane keeping and AEB, give Santa Fe top scores on ANCAP (5 stars).
We enjoyed our week in Santa Fe and could easily do a long, slow, comfortable cruise as far as this big beautiful country of Australia will allow.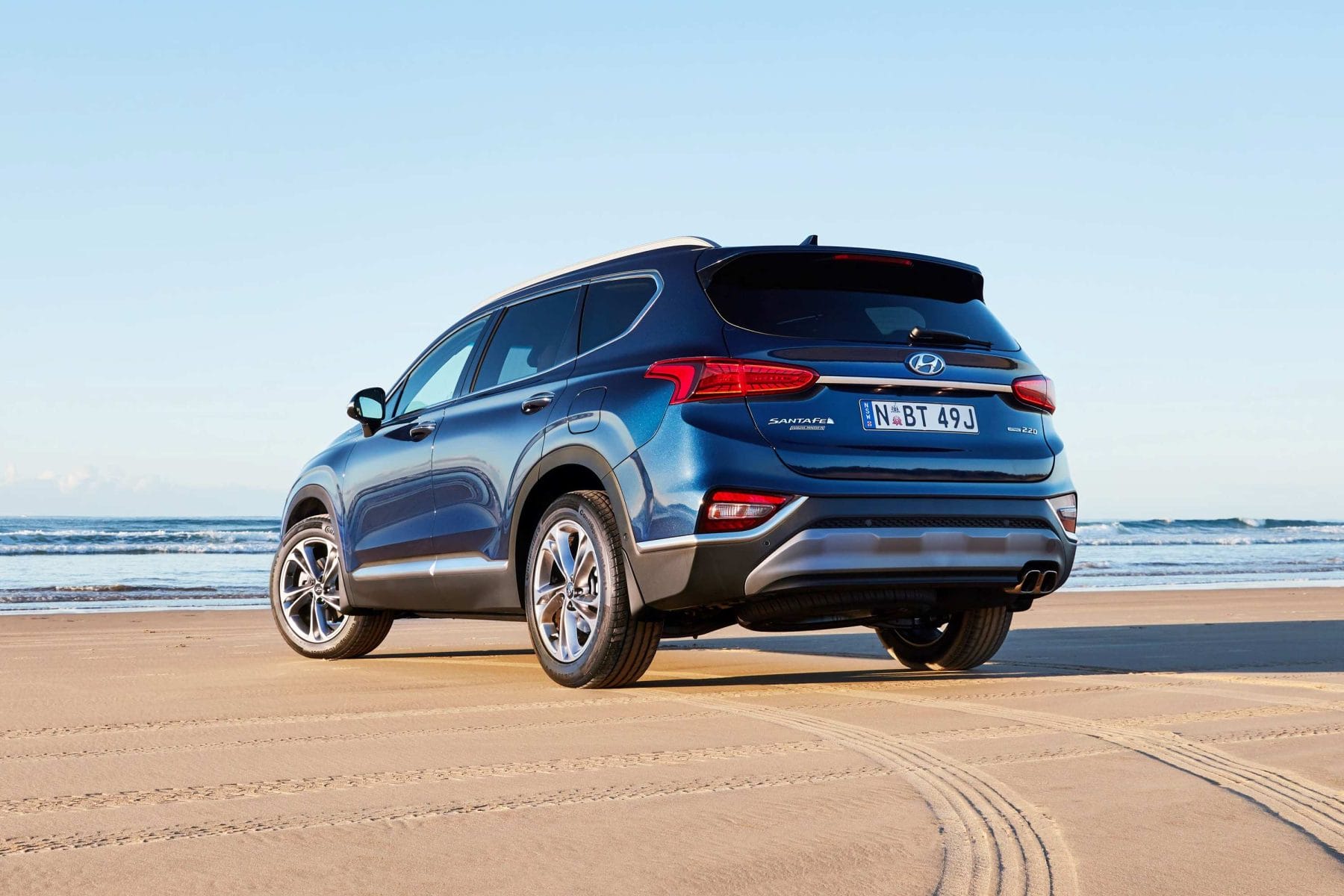 Price: $65,500*
Trans: 8-speed auto, AWD
Engine: turbo Diesel Euro 5
Power: 147 kW @ 3,800 RPM
Torque: 440 Nm @ 1,750-2,750 RPM
Economy: 7.5L/100k
*MLP – Manufacturers List Price includes GST and LCT but excluding statutory charges, dealer costs and dealer delivery. See your dealer for RDAP. Does not include price of any options.