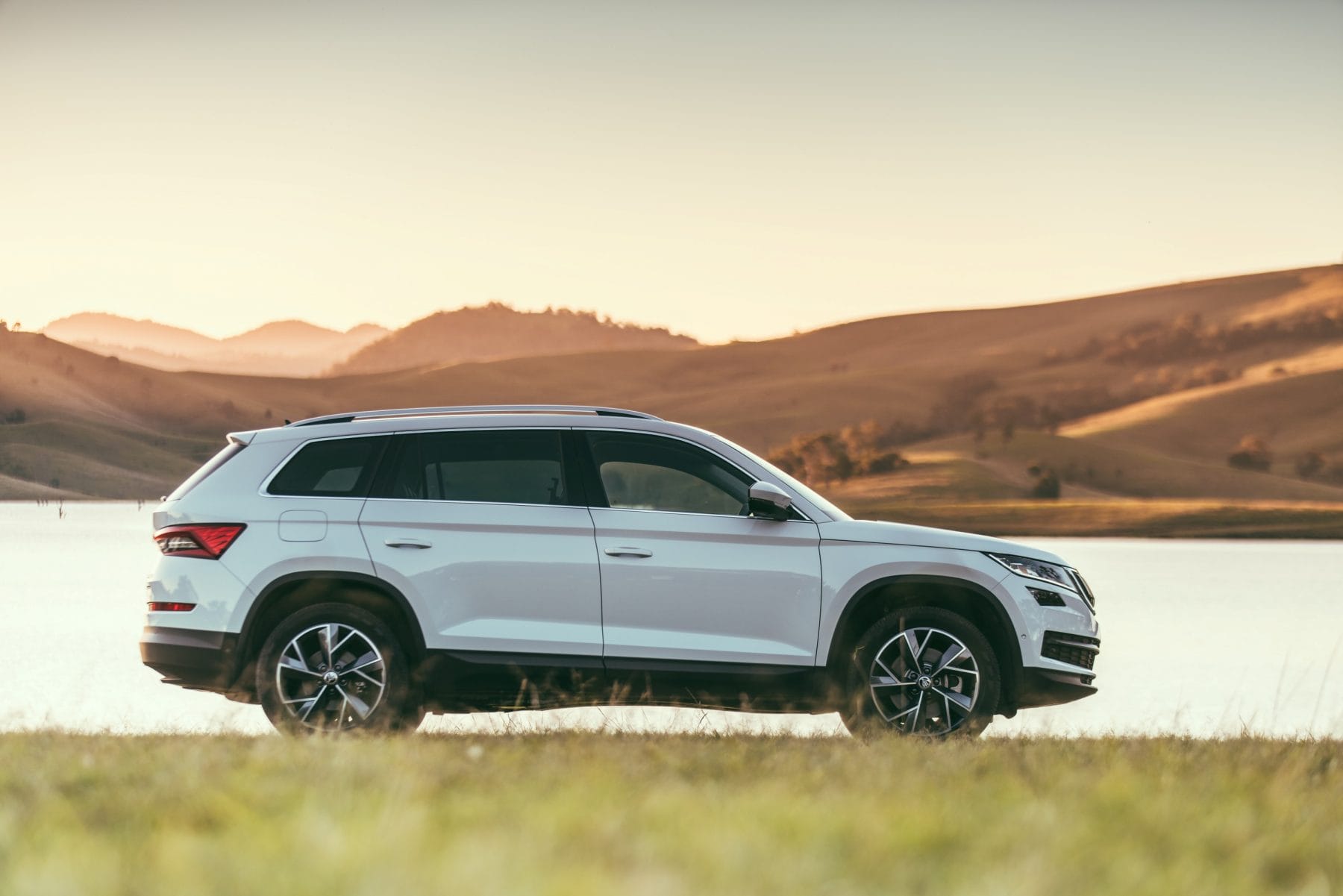 the growing number of family seven seat SUVs on the market, Škoda snuck in the Kodiaq in mid-2017. It sits in a crowded and very competitive segment so how does it measure up. Rob Fraser tells us.
Sometimes when you haven't driven a car or really researched it much and you go for a drive it surprises you. The Škoda Kodiaq is such a car, because it really is very good.
Powered by a 2.0L TSI petrol engine with a 7 speed dual clutch transmission and with AWD and seven seats its ideal for the family.
As you might expect the Kodiaq is packed with a heap of safety and comfort features as well as great connectivity and infotainment technology. But that there are also a couple of really clever design features that stand out.
The hidden umbrella in the front passenger door, the innovative door edge protection that appears when the doors are opened, the motion operated tailgate that opens high enough for my 190cm frame and the starter button on the steering column, simple but intuitive.
From around $47,500 for the entry model and $51,490 for the Sportline, as drive away prices, they represent excellent value and deserve to sell in large numbers.
Also Look At