Subaru's WRX, the car that established the "pocket rocket" club and a fan following the envy of many, has set a new sales record in Australia, passing the 50,000 total.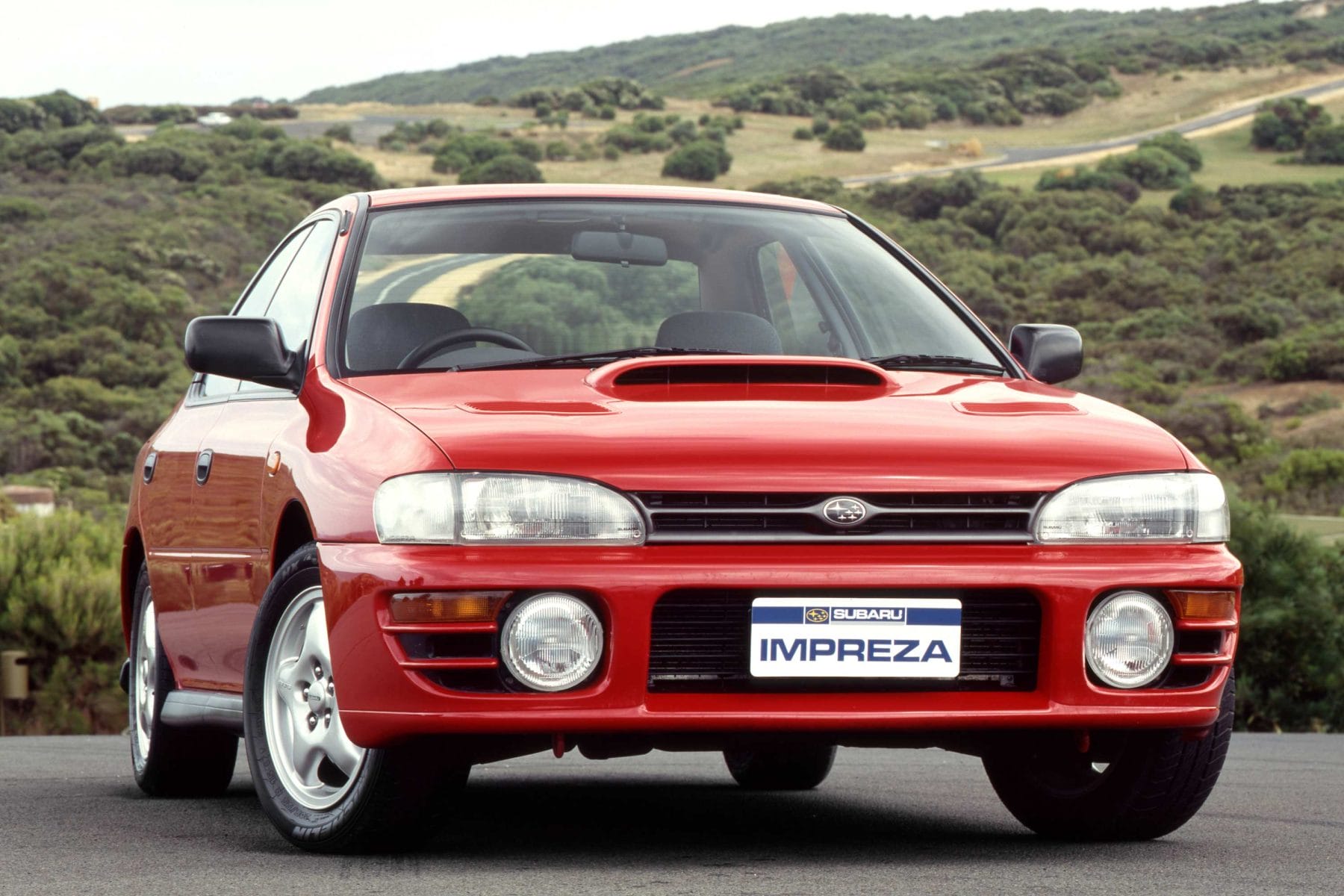 Launched locally in 1994, the turbocharged All-Wheel Drive affectionately know as "Rex", stunned early adopters with its ideal balance of adrenaline pumping fun, all-paw ability and engineering quality.
Now in the twilight of its fourth generation, WRX continues to appeal to a loyal audience that is eagerly awaiting the unveil of the new model during 2021.
Some Previous WRX Articles:
WRX is a cornerstone of Subaru's performance stable that includes its even more potent cousin, the rally-bred WRX STI, and the BRZ coupe.
The 50,000th WRX customer was Mark Biegel, of Parkinson, Queensland, who bought his WRX Premium from Llewellyn Subaru, Booval, Queensland.
To mark the occasion, Mark received a free five-year service plan, and accessories to the value of $5,000.
Originally tagged Impreza WRX, as the range-topping variant of the Impreza small car range, Subaru in Japan separated it from the Impreza nameplate in 2014, an acknowledgment of a different development path for the brand's performance models.
The same year, the choice of an automatic transmission became an ongoing option, further expanding the Rex audience.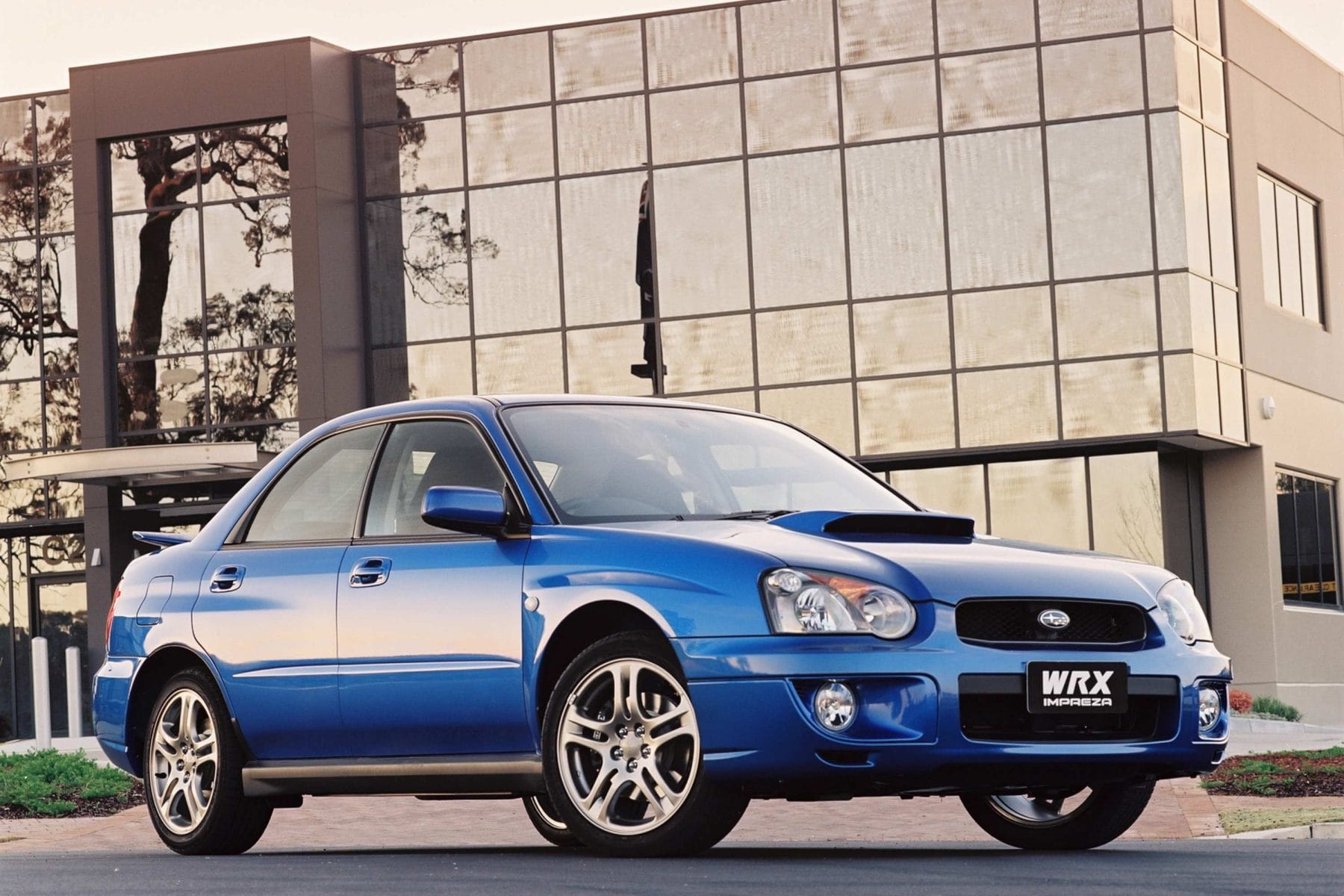 Second generation Impreza WRX launched in 2000, with the so-called "bug-eye" headlights that polarized opinion, but its capability was undiminished – it contributed to the Impreza range winning the 2000 Wheels Car of the Year award.
Such was the car's appeal that it even justified its own Impreza WRX Festival, hosted in Canberra over three years from 2000, coinciding with the rally of Canberra.
Third generation Impreza WRX arrived in 2007 with a weight loss of 35 Kilograms, adding more potency.
Subaru Australia General Manager, Blair Read, said: "We often talk in the automotive industry about 'halo' cars – those that attract off-the-scale interest. WRX is a prime example and played no small part in Subaru's massive Australian growth in the 1990s.
"Its early relatively unassuming appearance – but for the giveaway 'letter box' on the bonnet – belied a package that won converts at a massive rate.
"Not only did it switch many thousands of people on to Subaru, it established a trend that many tried to follow but few got near.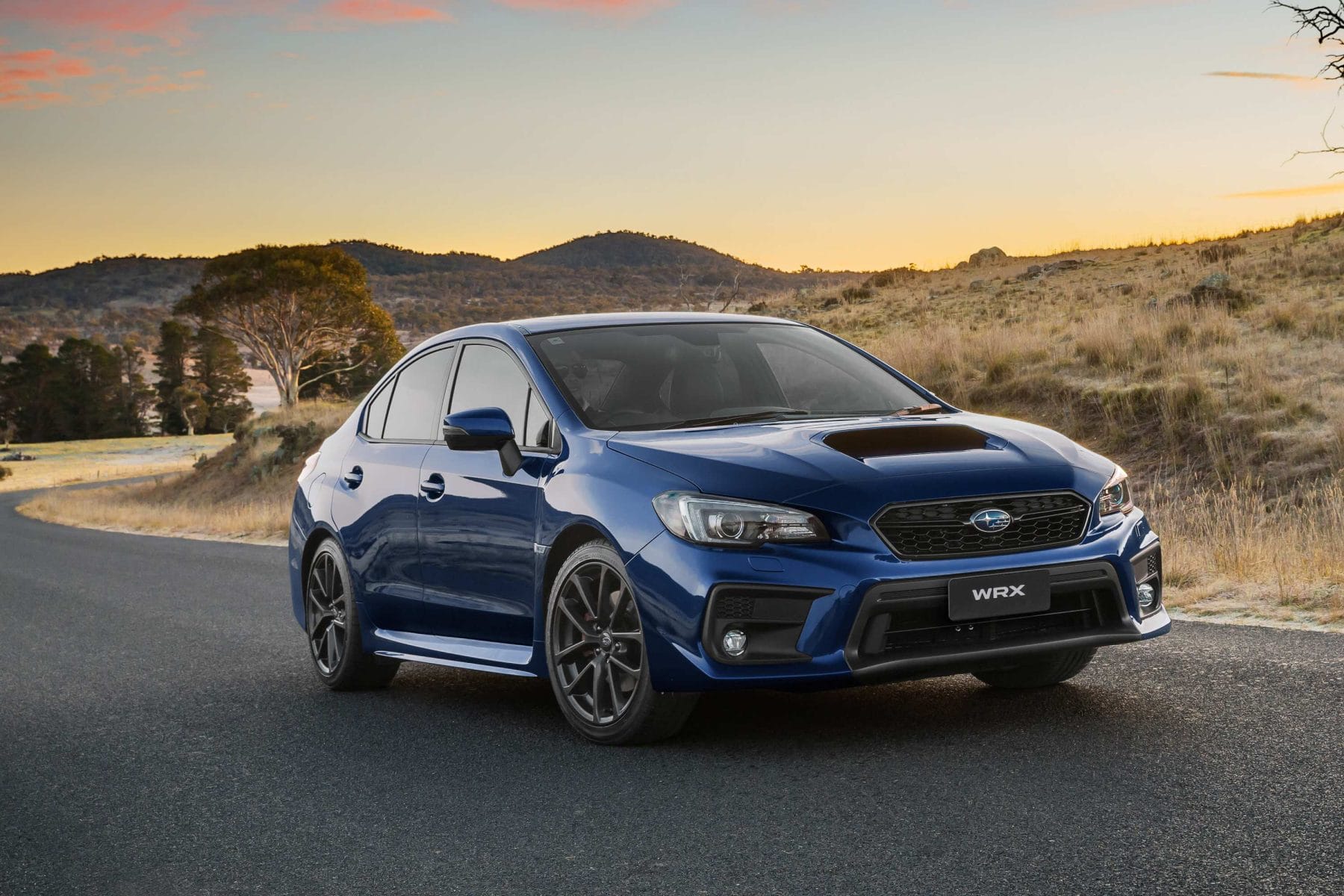 "Current generation 'Rex is our biggest seller to date and the fact that there are WRX Clubs meeting regularly across Australia is proof of its enduring appeal.
"We can't wait to share details of the fifth generation during the year."
He added: "'Rex did, of course, provide the basis for Subaru's ultimate performance cars, the WRX STIs, which became synonymous with global and domestic rallying success.
"It's a recipe of which the factory in Japan is rightly proud and one which will continue to evolve as new ingredients emerge."
Originally previewed at the 1993 Sydney Motor Show, Impreza WRX launched with a 2.0 litre turbocharged four-cylinder Boxer engine, producing 155 Kilowatts of power at 6,000 rpm and 270 Newtonmetres of torque at 4,800 rpm.
Current WRX features a 2.5 litre turbocharged engine that produces 197 kW of power at 5,600 rpm and 350 Nm of torque at 2,400-5,200 rpm.
WRX is a multiple award winner, including:
1998 – Impreza WRX: MOTOR Bang for your Bucks winner
1999 – Impreza WRX: MOTOR Bang for your Bucks winner
2000 – Impreza (including WRX): Wheels Car of the Year
2001 – Impreza WRX: Australia's Best Car in the Sports Car Under $56,000 category
2002 – Impreza WRX STI: MOTOR Bang for your Bucks winner
2003 – Impreza WRX: Australia's Best Sports Car Under $57,000 – an honour jointly shared with the Mazda RX8.
2004 – Impreza WRX: Australia's Best Sports Car Under $57,000
2005 – Impreza WRX STI: MOTOR Bang for your Bucks winner
2009 – Impreza WRX: MOTOR Bang for your Bucks winner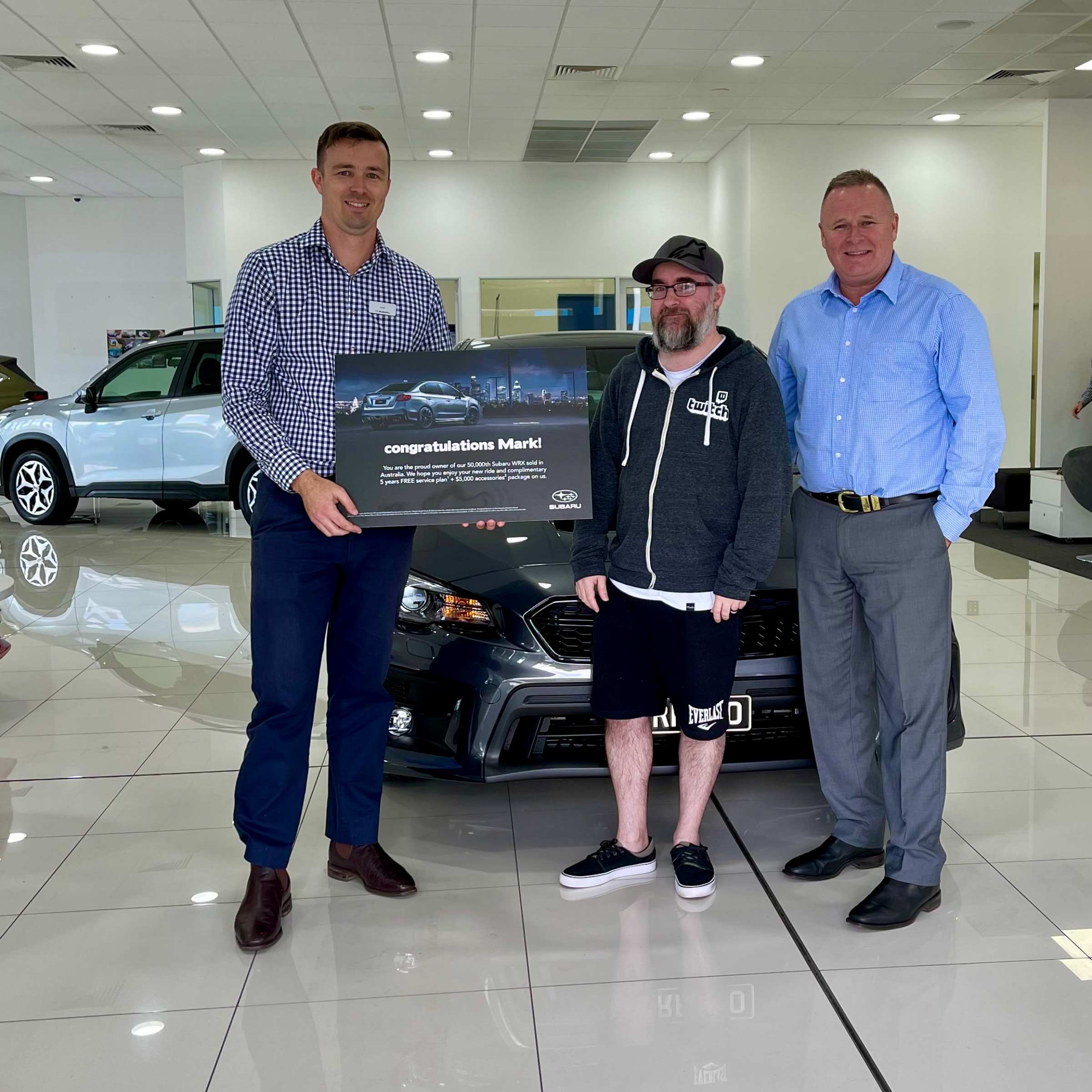 HAND-OVER PHOTO LEFT-TO-RIGHT:
Sam Wolff, Sales Manager, Llewellyn Subaru; Mark Biegel, 50,000th WRX customer; Clayton Faflik, Subaru Regional Manager QLD