Subaru WRX – One of the most enjoyable vehicles from Subaru in recent years was the Levorg. Terrible name which, it was pointed out, spelt Grovel when written backwards.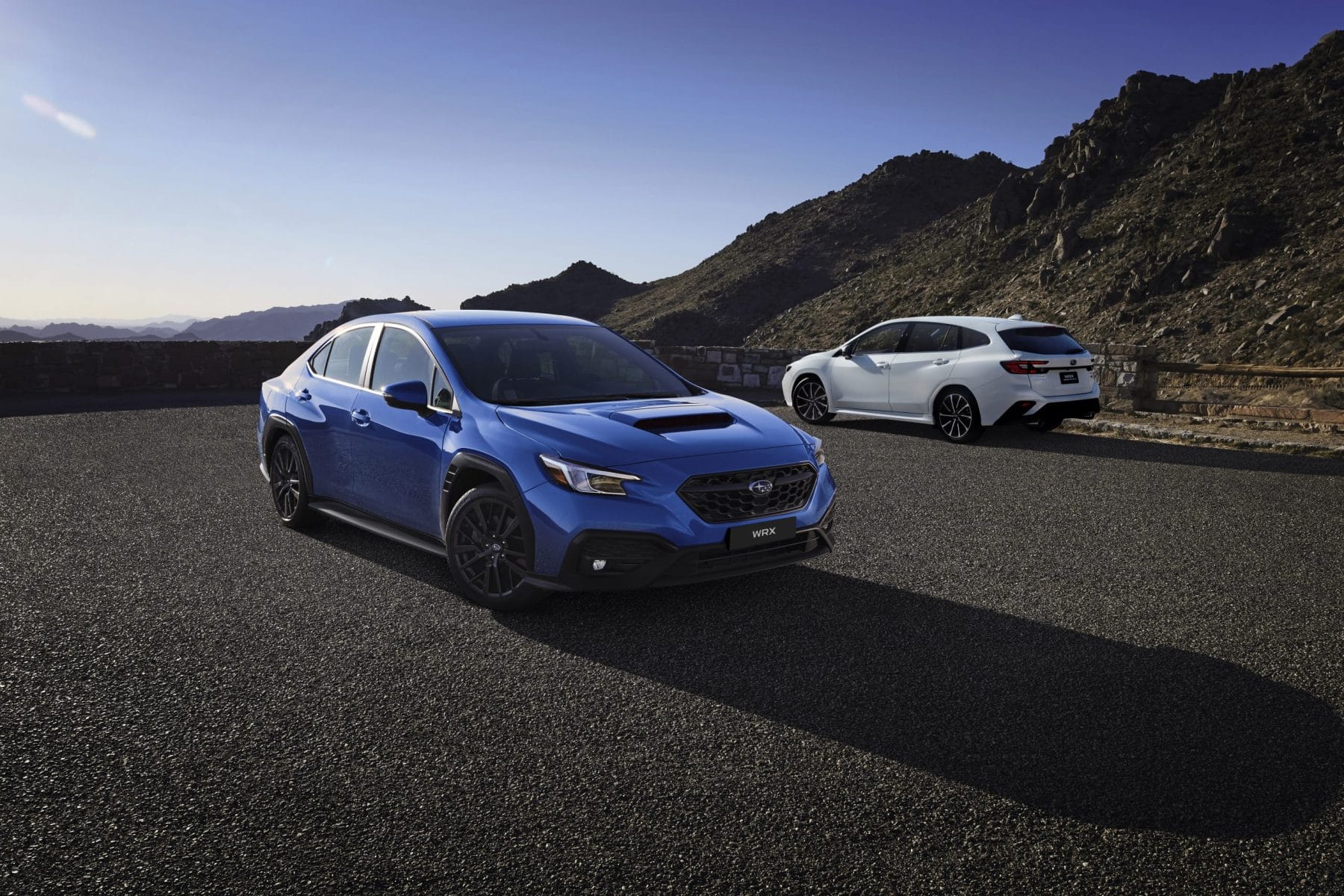 But it was a good-looking station wagon with a WRX motor. With more than adequate power and all-wheel drive it had enjoyable performance without neck snapping acceleration or harsh ride.
But they stopped selling it.
Fortunately, they have just announced that the next generation Subaru WRX will not only have a performance sedan but also a Sportswagon. It will arrive in Australian in the second quarter, 2022.
Subaru made a WRX Sports wagon in the 90s and early 2000s when they still included the word Impreza in the name but the back of the car had glass areas that gave a bubbly look that was as polarising as the common big air scoop at the front.
The new one won't be called the Levorg.
TO LISTEN TO THE RADIO REVIEW CLICK BELOW
Features of the WRX and WRX Sportswagon will include:
Symmetrical All-Wheel Drive for outstanding traction and the horizontally-opposed Boxer engine for an ultra-low centre of gravity.
Larger capacity and more powerful turbocharged 2.4-litre Boxer engine in both Sedan and Sportswagaon.
The choice of 6-speed manual or 8-speed Subaru Performance Transmission for the sedan whilst the WRX Sportswagon will be offered exclusively with the Subaru Performance Transmission.
The Subaru Performance Transmission features a tuned 8-speed paddle shift Sport Lineartronic®, Variable Torque Distribution and Sports Shifting Control for faster shifting and downshift blipping control.
The renowned Subaru Global Platform (SGP), delivering benefits from increased rigidity aiding outstanding corner carving ability.
EyeSight® Driver Assist technology is fitted as standard in models equipped with the performance focused Sport Lineartronic®.
Drive Mode Select, an exciting new feature on select variants that allows for advanced customisation of the vehicle characteristics including electronically
controlled dampers and steering, delivering an experience that can be tailored specifically to driver preferences.
Sharp LED headlights feature Subaru's signature C-shaped motif, with the classic hexagonal front grille and muscular styling lines prominently featuring on both the sedan and Sportswagon body styles.
Aggressively designed 18" alloy wheels further complement the all-new exterior styling.
6" centre information display, with the highly responsive touchscreen standing proudly in the dash amidst an abundance of high quality, soft touch materials.
Sports bucket front seats ensure the occupants are comfortable and supported during spirited driving.
Motoring Minutes are heard around Australia every day on over 50 radio channels through the Torque Radio network. Motoring Minute has an average daily audience of over 150,000 listeners. That's over 750,000 listeners a week.
Motoring Minute is also broadcast as part of Overdrive Radio Program, which is broadcast through the Community Radio Network across Australia and has a weekly audience of over 450,000.