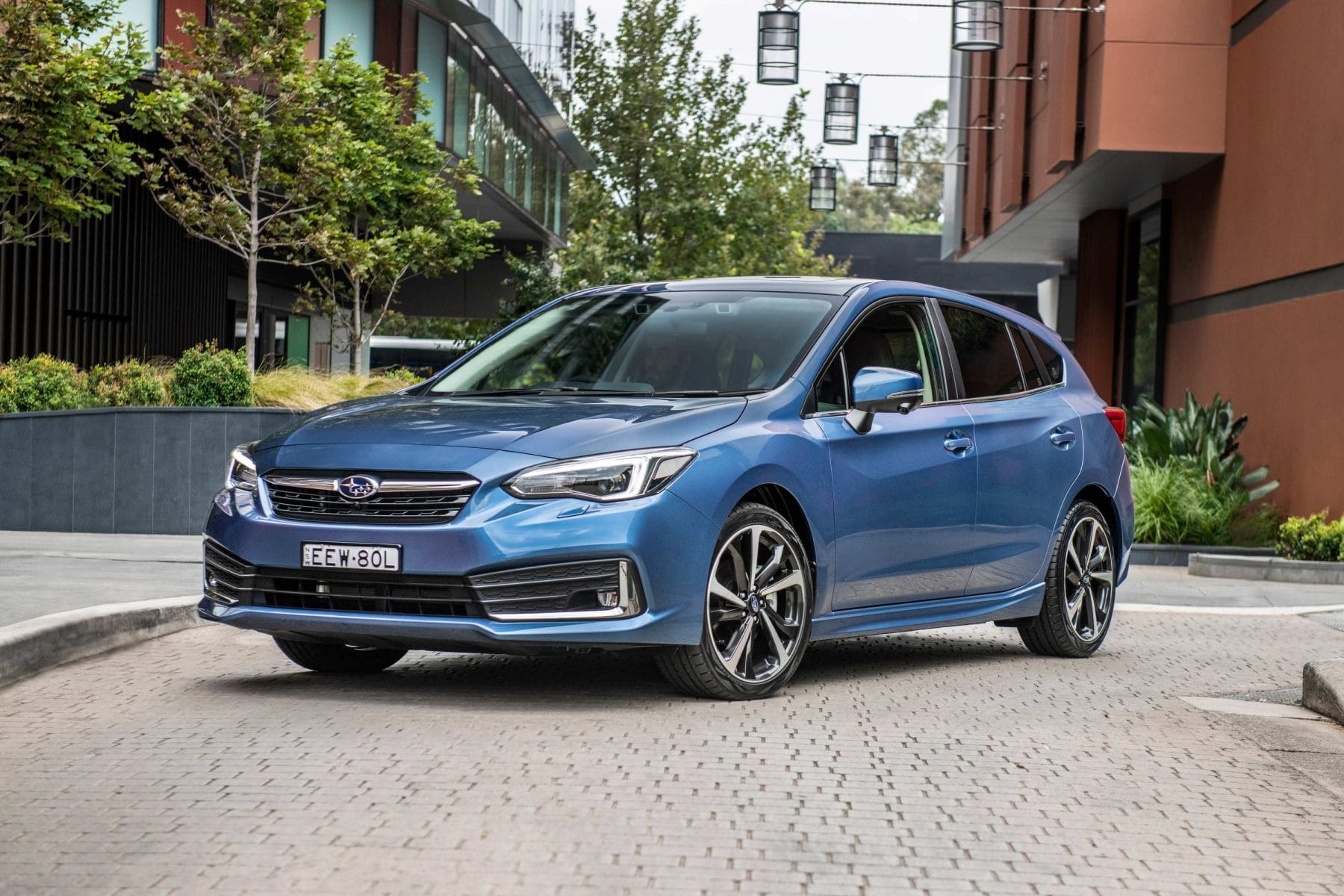 Subaru refreshed Impreza for 2020, building on the good reputation the little hatch built over many years.Although the changes are cosmetic, Impreza remains one of our favourite small cars.
It is great value, has top drawer safety, and a drivability once only associated with posh cars. It now has added safety, extra sound deadening, and better ride and handling.
What are the changes in the 2020 Impreza?
All variants
New design alloy wheels
Automatic door locking
SI-Drive
Re-profiled grille, front bumper and front fog light design
All hatch variants
     Smoked-finish rear combination light design (hatch-only)
Impreza 2.0i Premium
Blind Spot Monitor
Lane Change Assist
Rear Cross Traffic Alert
Reverse Automatic Braking
Front View Monitor
Impreza 2.0i-S
Updated LED headlight design
Auto power folding mirrors + auto dipping passenger side mirror
Front View Monitor
Side View Monitor
Memory Driver's Seat
Stitched MFD visor
Piano black air conditioning controls surround
What is S/I Drive?
S (SPORTS) – Enables linear acceleration. It is an all-round mode that provides ample everyday performance.
I (INTELLIGENT) – power output in response to accelerator operation is moderate, creating smooth, environmentally-friendly performance. The Intelligent mode throttle characteristic is designed for low fuel consumption.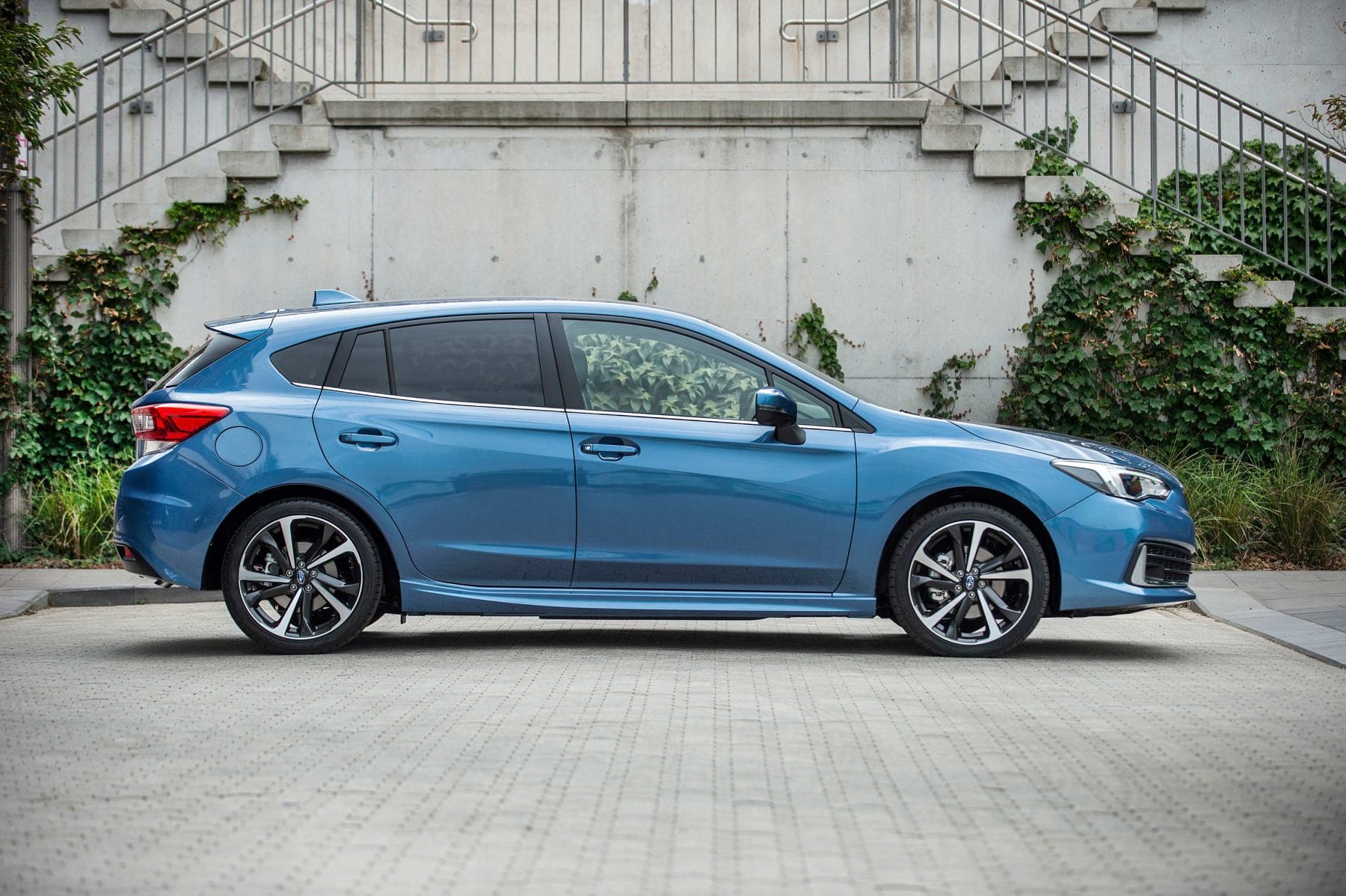 Outside:
Impreza appears little changed. The look is slightly muscular without being overdone.
There is a distinct "Japanese" look. Head and tail lights are LED. The slim front end and pert rear are relatively plain for those who prefer an understated look.
There are a few subtle character lines along the side to continue the simple, uncluttered look.
There are 4 models, 2.0, 2.0i, 2.0i Premium and 2.0i-S. Our car, the S, is the range topper with all the bells and whistles.
There is a standard sunroof for people who like a spot of sun. For summer, keep the dual-zone air conditioning set on deep freeze with everything closed up nice and tight. Exterior mirrors fold when you lock the doors.
Door locking is via proximity sensors, which allow the key to remain secreted safely about your person. Press the indented lines on the surface of the door handle to lock, the inner surface of the same handle to unlock. Check folding mirrors for locking confirmation rather than pulling on the door handle, for obvious reasons.
Unlocking the boot also unlocks all doors.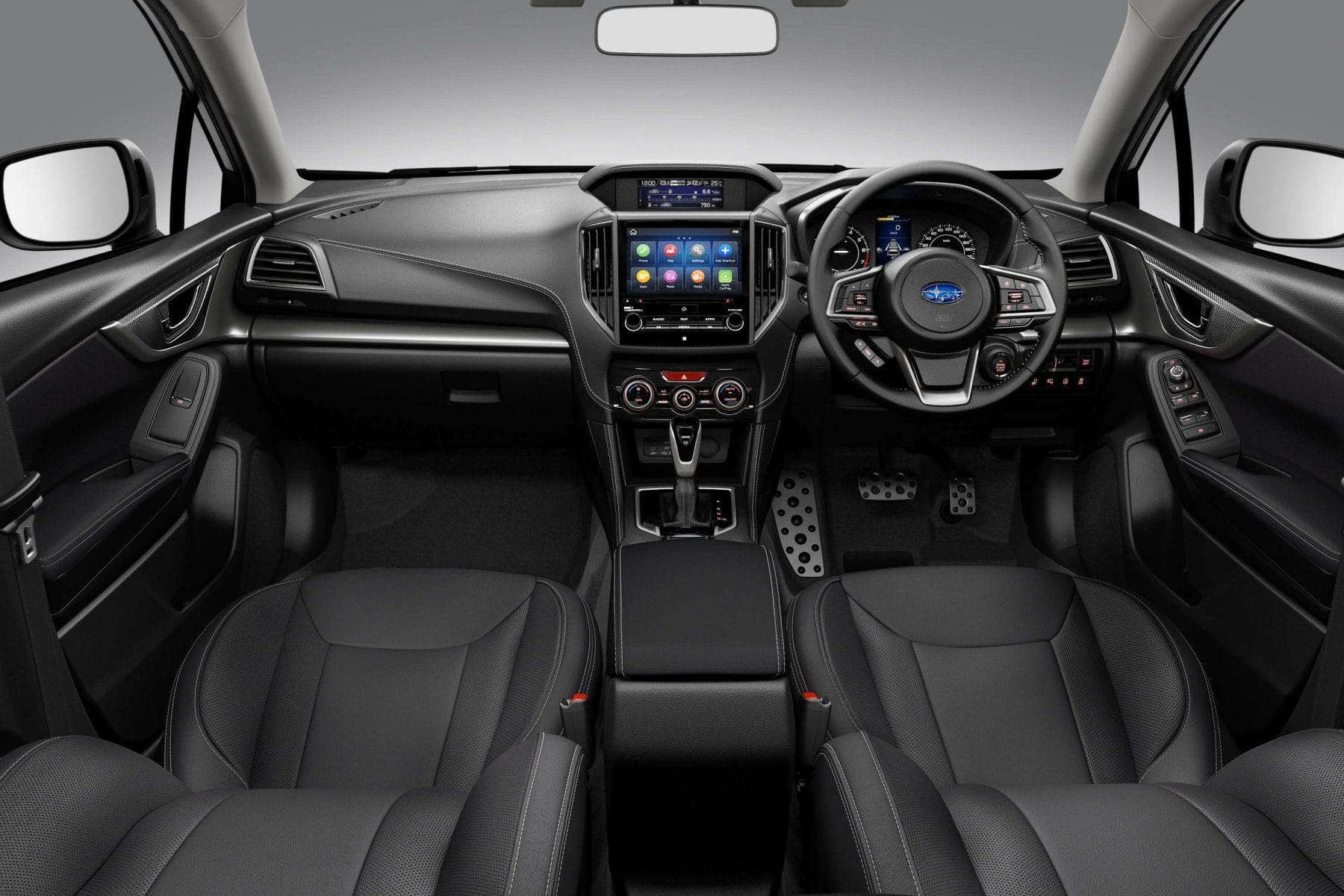 The Cabin:
Is serene and comfortable.
The sound system uses an 8" touch screen, with Apple CarPlay/Android Auto. Nifty gadgets include cameras that are displayed in both the main screen, and the smaller auxiliary screen high on the dash. When reversing, there is rear cross traffic alert with emergency braking, avoiding the stress of tight car parks.
The side-view camera gives you a great view along the front passenger's side, with further cameras at the front and rear. They can be turned on at will, and turn on automatically when the sensors see something you don't.
Seating is extremely comfortable with powered driver's (with 2 memory positions) adjustment.
Surfaces are tacticle with a soft, premium feel.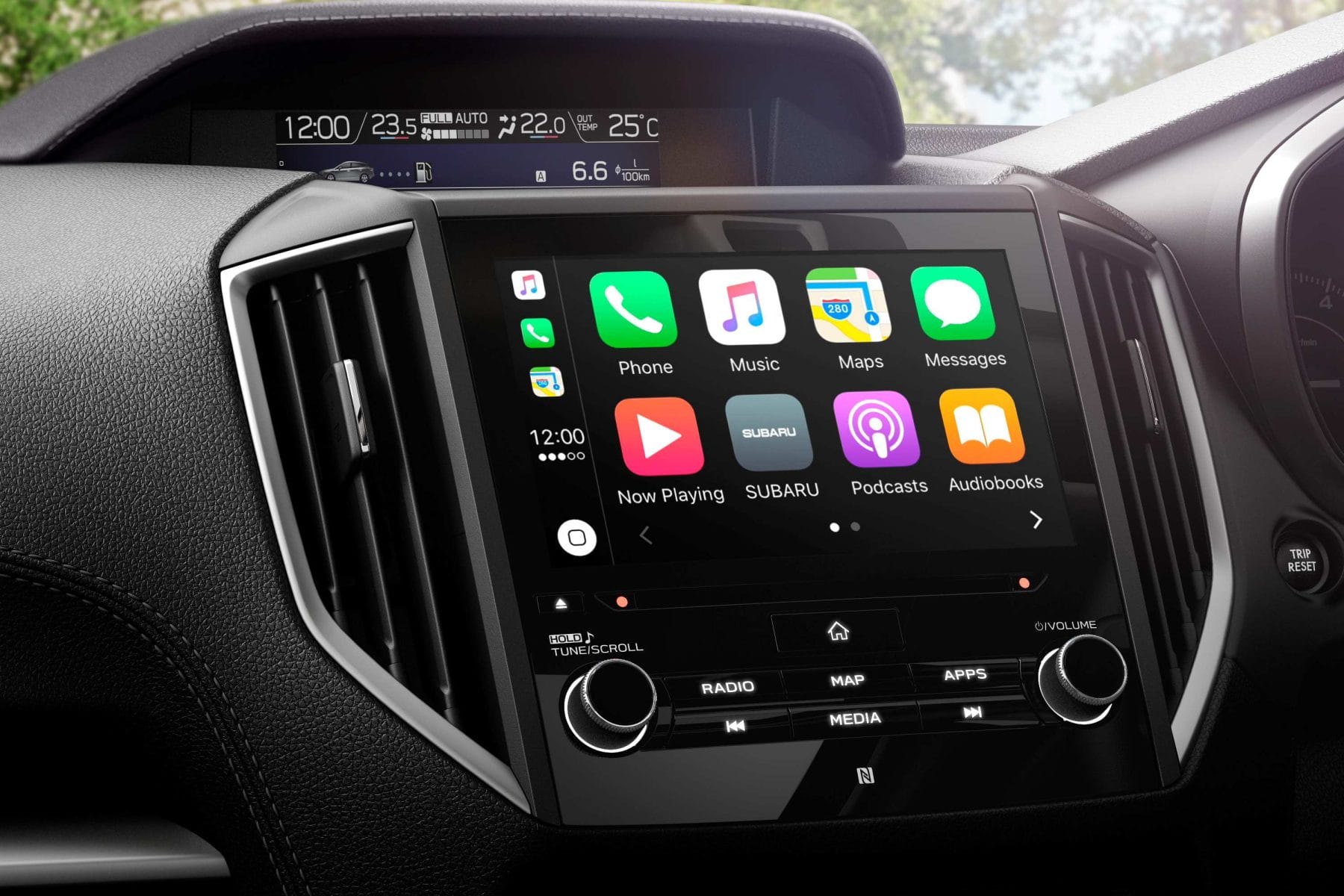 A flush-fitted touch screen controls the infotainment system, which has excellent sound. Apple CarPlay/Android Auto can be used with voice control. A short press for car voice control, and a longer press for Apple.
Impreza is even better once you're under way.
Fixtures and fittings are good quality, and the atmosphere is calm, and very quiet.
Things are so quiet, that passengers only stir when the driver flings them into a corner with more enthusiasm than is warranted. Impreza is eager to please. The AWD system is used by all Subarus apart from the rear wheel drive BRZ. No other car maker can make such a bold statement.
Corners are dispatched with ease, and in S mode, revs are kept up in the power band. In this mode, the CVT simulates gears by using pre-set ratios. Unless you need extra oomph, i-mode does best.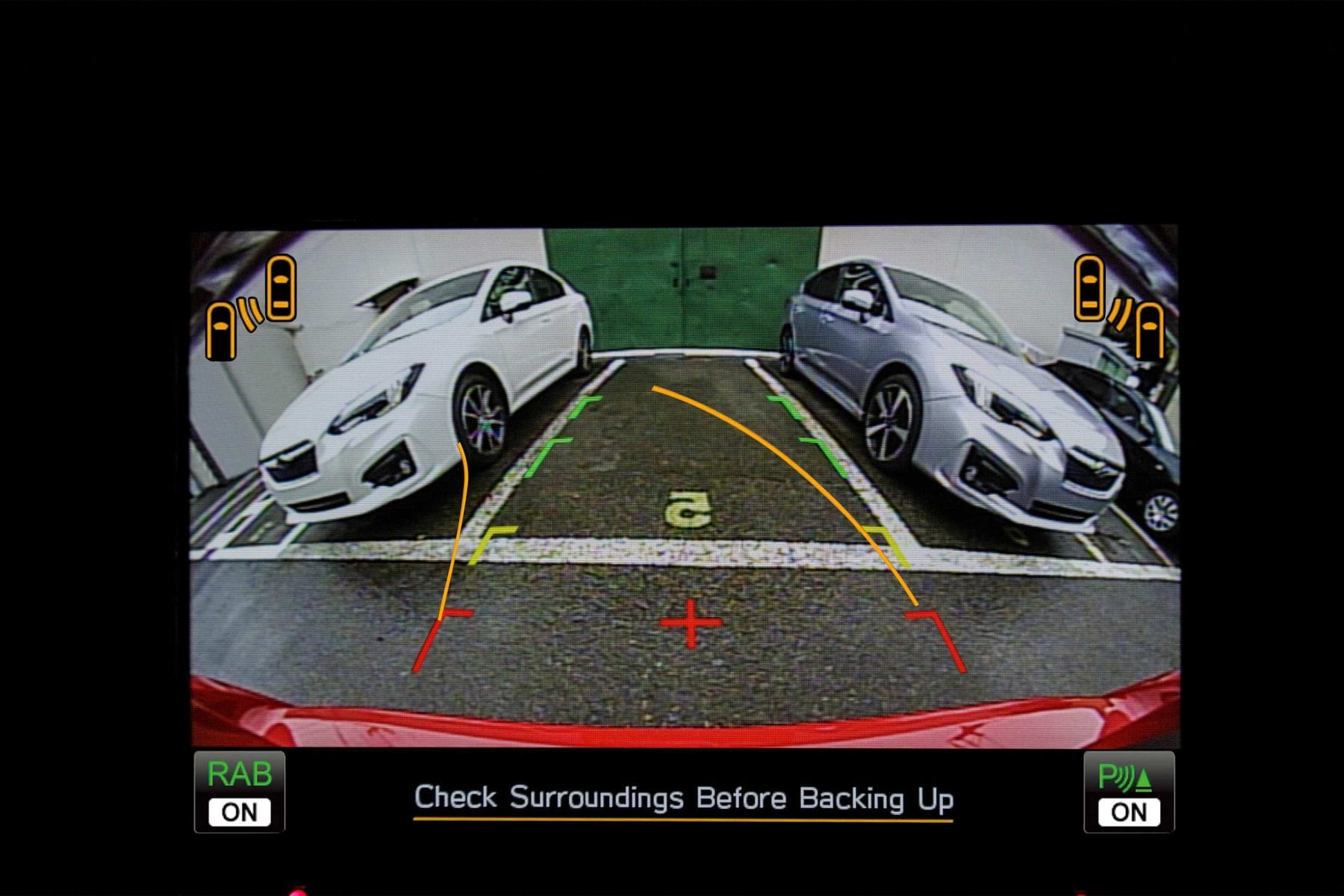 Impreza My20 Manufacturer's List Price*
Sedan    Hatch
2.0i                                                     $23,740 $23,940
2.0i-L                                                  $25,860 $26,060
2.0i-Premium                                    $28,390 $28,590
2.0i-S                                                  $31,16 $31,360
Engine: 2.0L Boxer 4 cyl (aka flat four, horizontally opposed)
Power: 115kw @ 6,000rpm
Torque: 196Nm @ 4,000rpm
Transmission: CVT automatic
Drive wheels: All-Wheel-Drive (symmetrical with Active Toque Split)
Economy (L/100K): combined – 7.2
CO2: 163g/k
Fuel Tank: 50L

Other Subaru Stories: