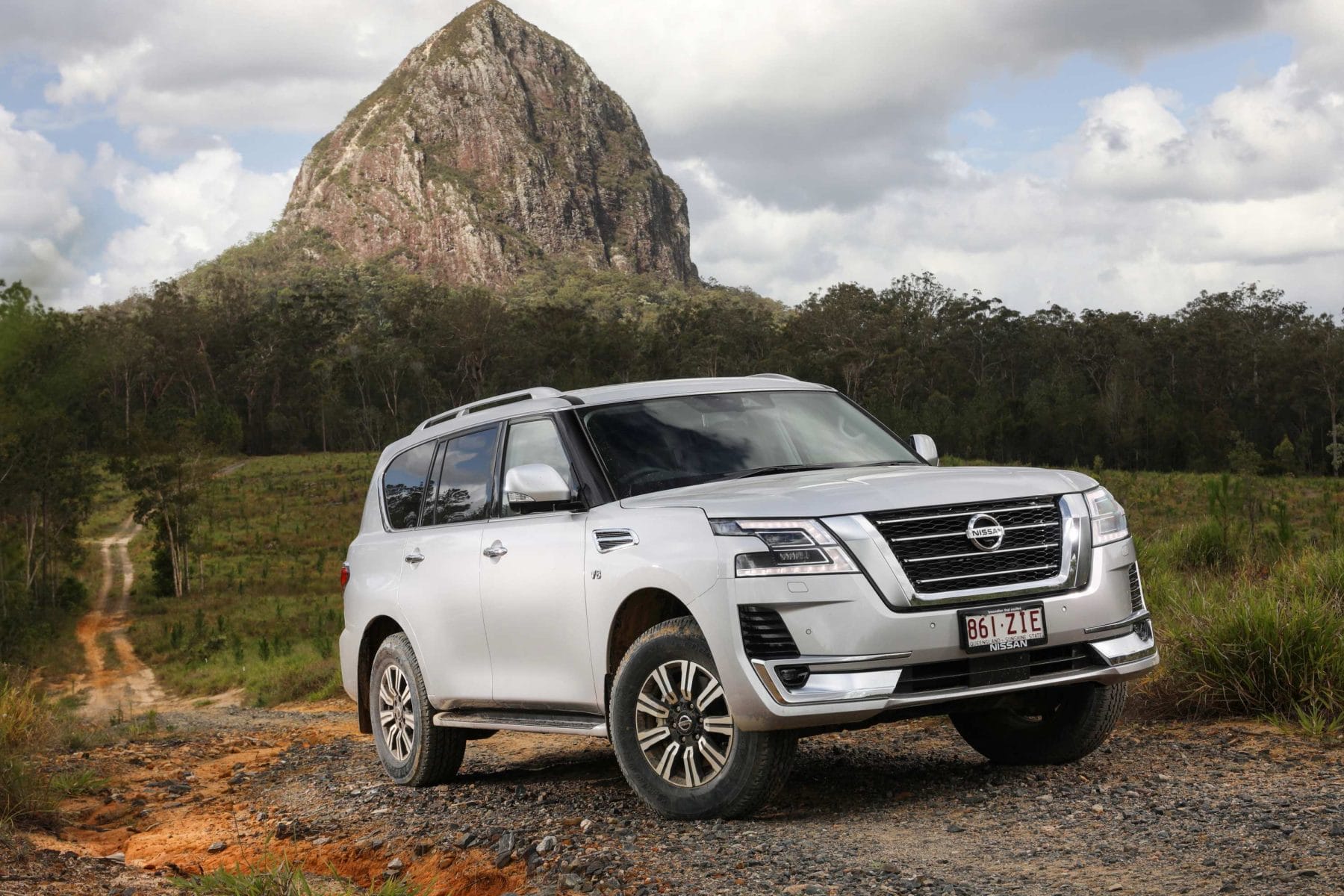 Nissan Patrol is as big as the great outdoors itself. Last year's facelift, made Patrol look a little less frumpy. You will like it or loathe it, but no one can deny it is impressive.
What are the updates for 2020 Nissan Patrol?
-Refreshed with a stylish new look (particularly the front and rear)
-Added Nissan Intelligent Mobility safety technologies as standard
Intelligent Emergency Braking
Intelligent Forward Collision Warning
Rear Cross Traffic Alert
-Already was standard on Ti-L but now also on the Ti
Intelligent Cruise Control (ICC)
Lane Departure Warning (LDW)
Intelligent Lane Intervention
Blind Spot Warning (BSW)
Intelligent Blind Spot Intervention

Outside:
The face lift has made the Patrol more attractive and less imposing. Remember its a big 4WD.
This is big
Length – 5175
Width – 1995
Height – 1955
Wheelbase – 3075
Ground clearance – 273
Approach angle – 28°
Departure angle – 26.3°
Seating capacity 8 (Ti), 7 (Ti-L)
Weight – 2750kg
GVM 3500kg
Big fat square LED lights make the front look aggressive, and brings Patrol a new look much improved on the model it replaced.
There are roof rails, Smart keyless entry, and a power rear door, as well as 18" alloys with hybrid tyres striking a balance between road noise and off-road grip.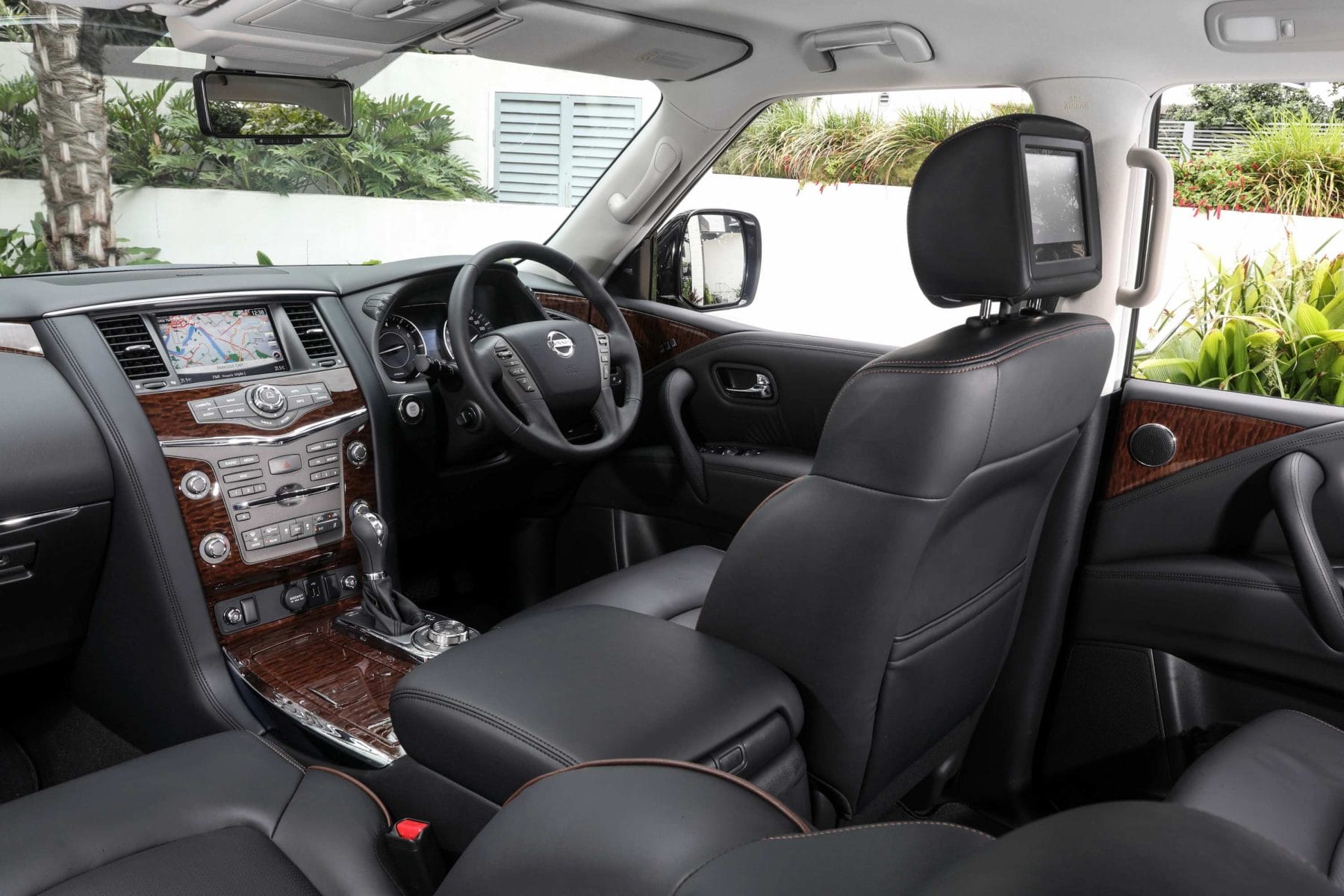 Inside:
The cabin feels plush and opulent.
The dash has graceful timber-look arches trimmed with chrome. More chrome adorns doors and other surfaces. The rest is leather with red stitching with matching piping.
An 8" colour touch screen tops the centre stack. The control centre just below it mirros much of the touch screen processes and includes 6 one-touch buttons for radio stations. A CD/DVD slot works with the rear entertainment system. Wireless headsets and a remote control allow rear passengers to listen without interrupting those up front.
We didn't try it with USB storage, but I have a feeling that won't go too well. Sound through the upgraded Bose speakers is excellent. It is deep and rich with plenty of adjustment.
Off-road controls are fettled via  dial and buttons on the centre console.
Front seats have heating/cooling. Climate controls, and power/USB sockets are positioned within easy reach on the mid-section of the centre stack. Knobs and buttons have a stylish look to them with some resistance adding a solid feel.
More controls are split between the steering wheel, control stalks, and buttons on the instrument binnacle. The latter is naff, so in the bin with it. I'd expect an HUD on a modern SUV of this caliber, but there is none.
The driver's seat has 2 memories for the powered adjustment. The centre armrest bin is cooled, and has a clever lid that can be accessed from the front, or second row seats.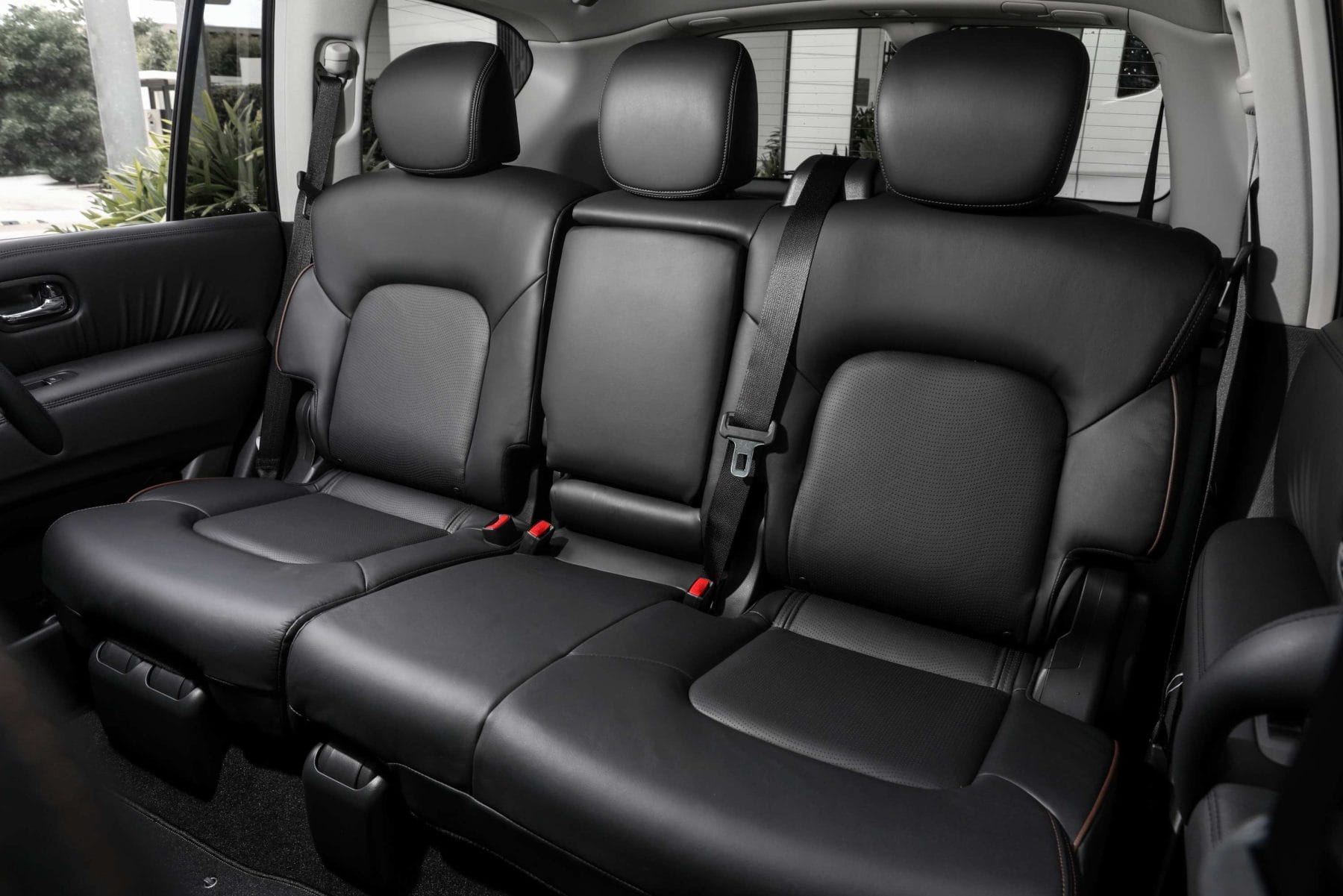 2nd row seats tumble forward to access the 3rd row, but means limited adjustment for the front, and none at all for the 2nd row. This means the cabin is permanently configured for 7 passengers. This is the biggest difference between Patrol, and its rival, Toyota LandCruiser. With 5 up, Landcruiser allows front and 2nd row seats to slide rearward for more leg room.
Fellow tester, Rob, is 6'3" so the 3rd row is out of the question. While he found the second row comfortable, legroom was still fairly limited. Likewise, the front seats offer insufficient legroom for a taller person to be truly comfortable.
LandCruiser allows more front legroom with the seats sliding further rearward. 2nd row seat slide, and in the rearmost position allow cavernous spaces regardless of the size of the person sitting in them. One last thing about the seats before we move on, the 3rd row folds into the cargo hold floor. LandCruiser on the other hand, swings the 3 row seats up against the rear side windows when not in use. They can be removed altogether making the luggage space more larger.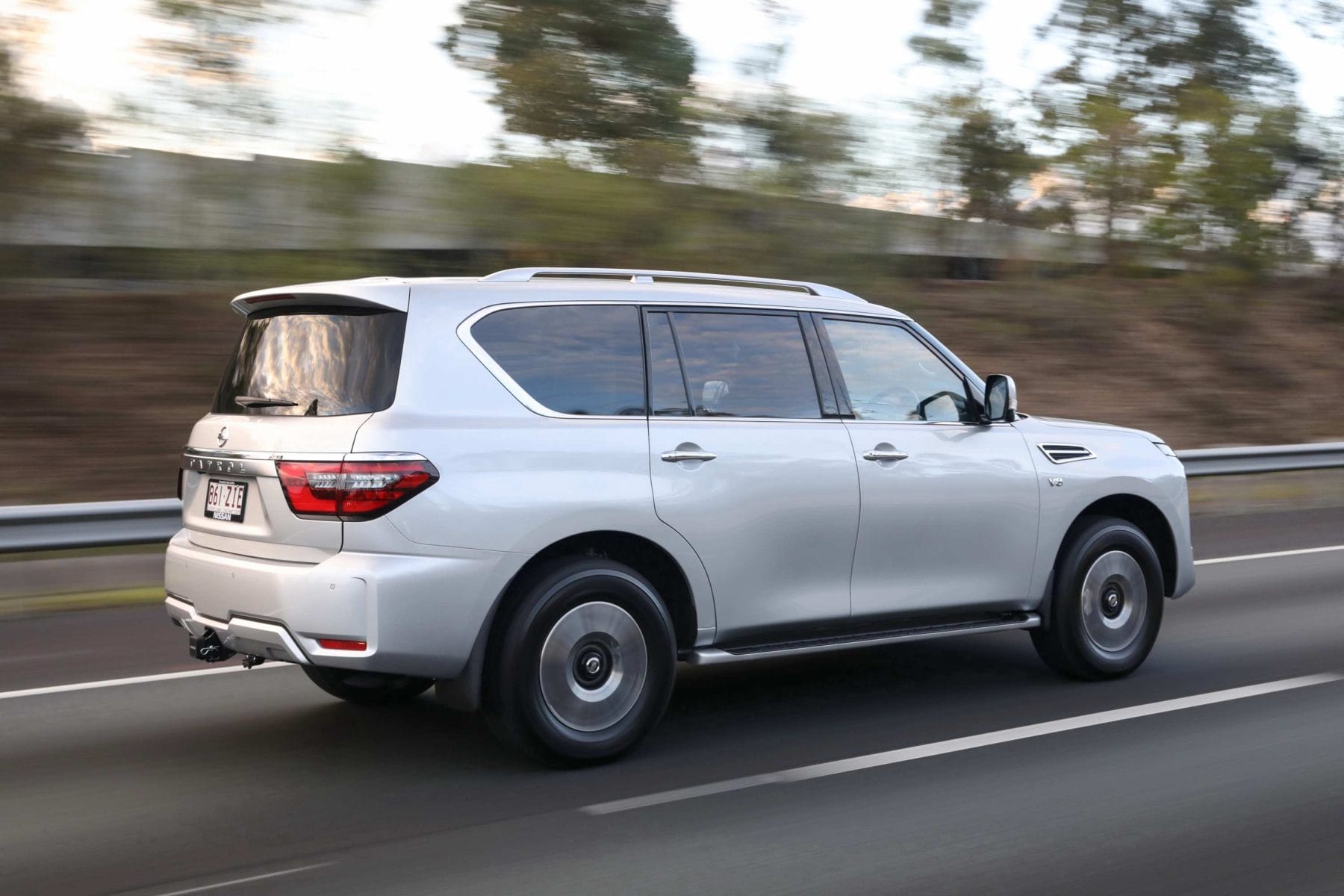 On the Road:
Patrol has a sophisticated active suspension system which adjusts when commanded by the control system, Despite this, in "auto" mode, Patrol is choppy on rutted tarmac, especially in the corners. Dirt roads have a more cloud-like ride. Hill start assist, and descent control, as well as a host of off-road programmes, make Patrol very capable.
There is rear cross traffic alert, and a 360° camera for added safety on or off-road. It makes parking in tighter spaces easier than it otherwise would be.
The driving position is very high, mking you feel like you're driving a block of flats from the 3rd floor. This commanding view gives you a clear idea of what is going on around you.
Rob was invited to take Patrol on a drive programme on New Zealand's north island. We've includes lots of fabulous footage in the video.
Steering is more indirect than you might like, but the brakes will stand you on your nose. Generally, the drive experience is a good one but buyers will be comparing directly with LandCruiser. LandCruiser is better on the road.
Patrol comes only in a V8 petrol, making city use very expensive. We thought it a mistake not to have a diesel option, even if only a turbo-six.
Final thoughts:
With 7 or 8 people on board, there is no room for their gear, even for a short getaway.
You probably won't go off-road which is a shame. Patrol is certainly capable of it. None the less, you would be very comfortable crossing the continent in comfort.
There are enough gadgets to keep most people happy, and the cabin makes you feel just slightly superior.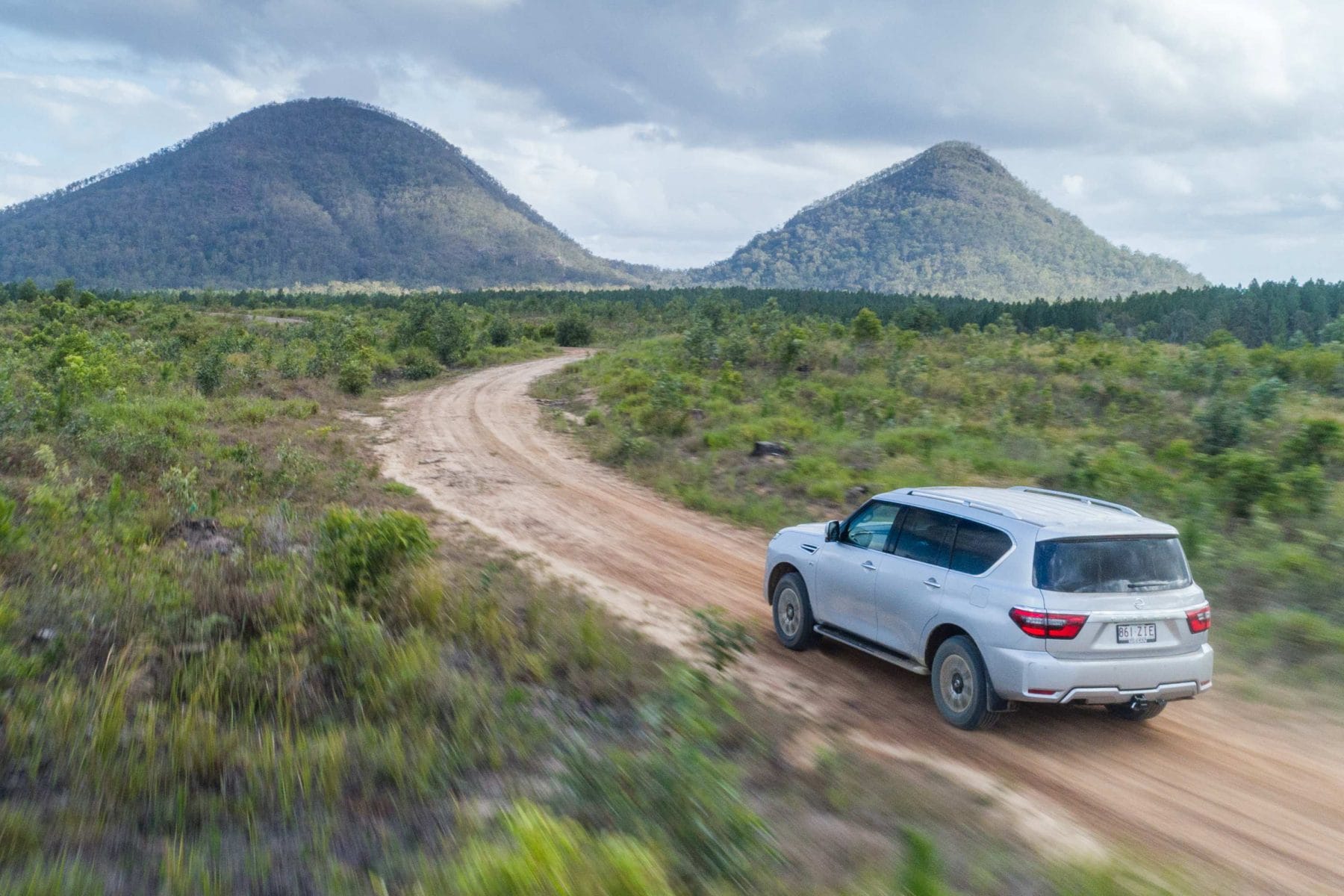 Other Large SUV Reviews:
Nissan Patrol Pricing
Price including onroad costs NSW
Patrol TI-L $102,646
Patrol Ti $85,606V8 Petrol –
direct injection
298kw@ 5800rpm
560kw@ 4,000rpm
7-speed automatic
14.4L/100k avg claimed (16.3 avg during test)