Hello and welcome to Overdrive a program that panders to the world of cars and transport. I'm David Brown. Overdrive: Aussie Hyundai IONIQ5; Two SUVs – one is twice the cost of the other; New Toyota Kluger
The times each story appears in the program are noted (mm:ss)
News
Australian launch of the IONIQ 5 (1:27)
All-new Kluger – hybrid petrol is better thana diesel (2:38)
Picking between two cars where one costs twice as much (3:49)
Walmart autonomous vehicle delivery service in three US cities (4:57)
How people really behave with Tesla Autopilot (6:02)
Feature Interview
Road test
Alan Zuvas fills in the details of the latest all-new Kluger (14:48)
Motoring Minute
Quirky News
Brian looks at whether abandoned rail stations are the best places for seeking the supernatural. (22:47)
Motoring Minute
The Australian launch of the IONIQ 5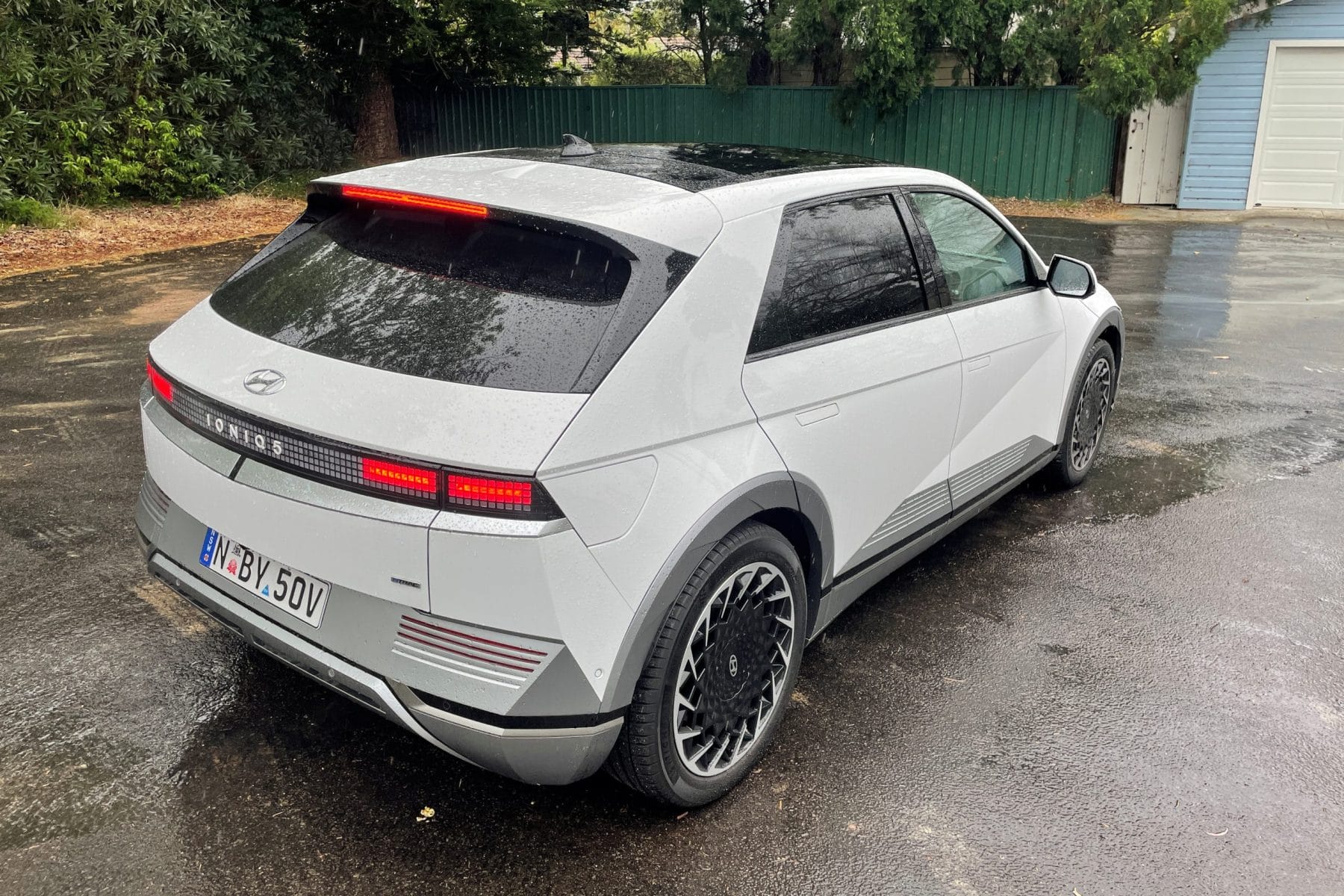 Hyundai's IONIQ 5 electric vehicle is about to go on sale in Australia with its different style, fast charging, large power, pretty good range, and a high price.
There's a two-wheel drive version with one electric motor at the rear and driving the rear wheels 160kW, its priced at $71,900 plus on roads.
Then there's an AWD with two electric motors –a powerful one at the front (155kW) and one at the rear (70kW). The total torque figure is a massive 605Nm. Its priced at $75,900 plus on-roads.
Both come with a 72.6 kWh battery, bigger than the Hyundai Kona, but results in a slightly smaller range of 430-450 km.
To start with it will only be sold on-line, firstly to the 120 who have put down a deposit, then to those who are keen from the 11,000 who submitted an expression of interest, then to the general public.
All-new Kluger – hybrid petrol is better than a diesel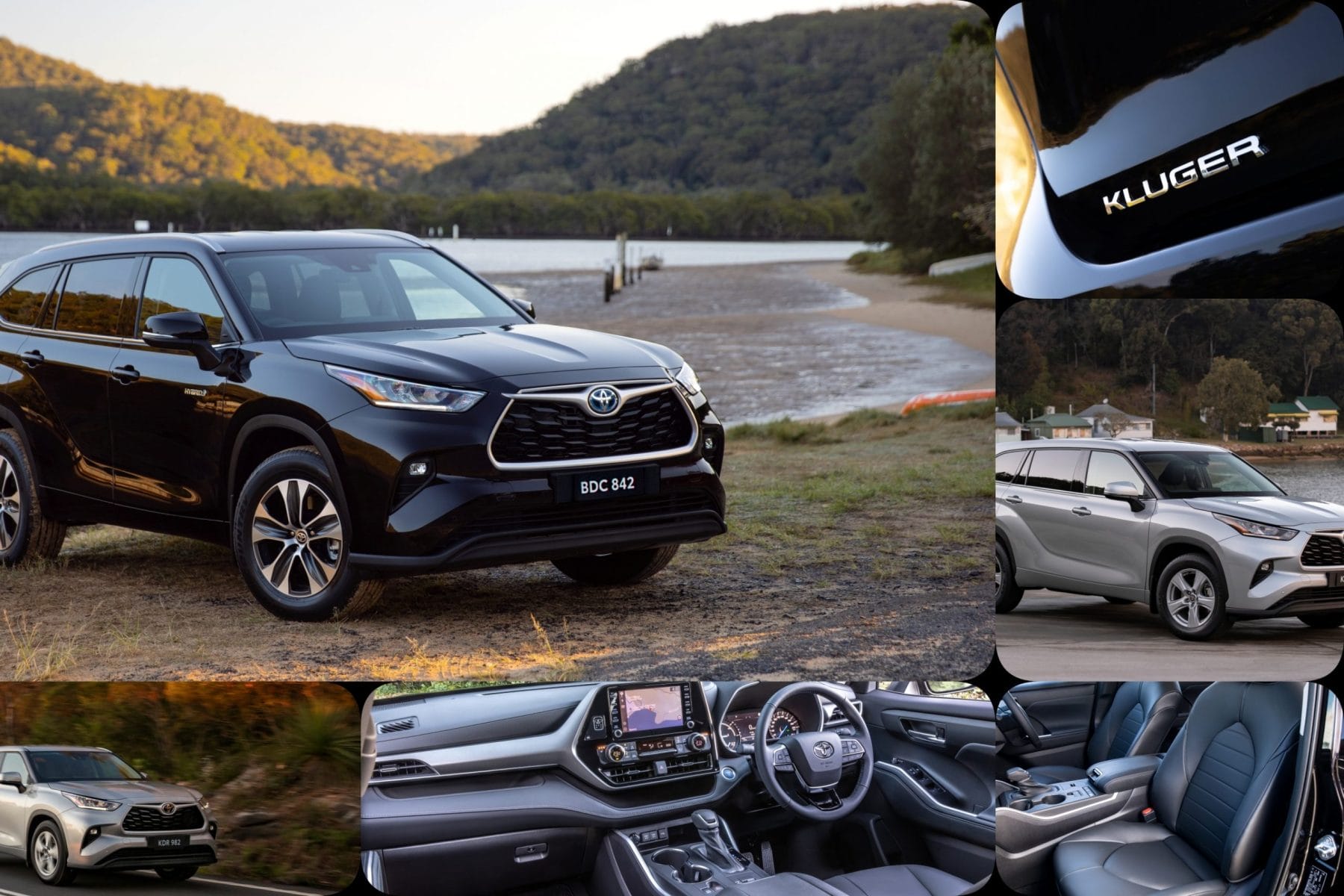 Toyota has launched an all-new Kluger, large SUV in Australia – it is the fourth generation of this seven-seater.
Toyota's two other models in this category, the bestselling Prado and the Fortuner are known for their off-road capabilities but the Kluger is clearly aimed as a comfortable vehicle for the family.
The power train options are petrol based as Alan Zurvas from gaycarboys.com notes
You've got a diesel in product engine Fortuna. They don't drive like this car. They drive like SUVs. So in this car, they've got around that lack of diesel, which was a criticism of previous generations, but giving it a hybrid, which I think is an even better option to a diesel because diesels have become less popular.
The hybrid powertrain is a four cylinder 2.5 litre petrol engine and an electric motor with a combined power output of 184kW.
Its fuel consumption is just 5.6 l/100km
Klugers are priced from around $47,650 to $75,400 plus on-roads
Picking between two cars where one costs twice as much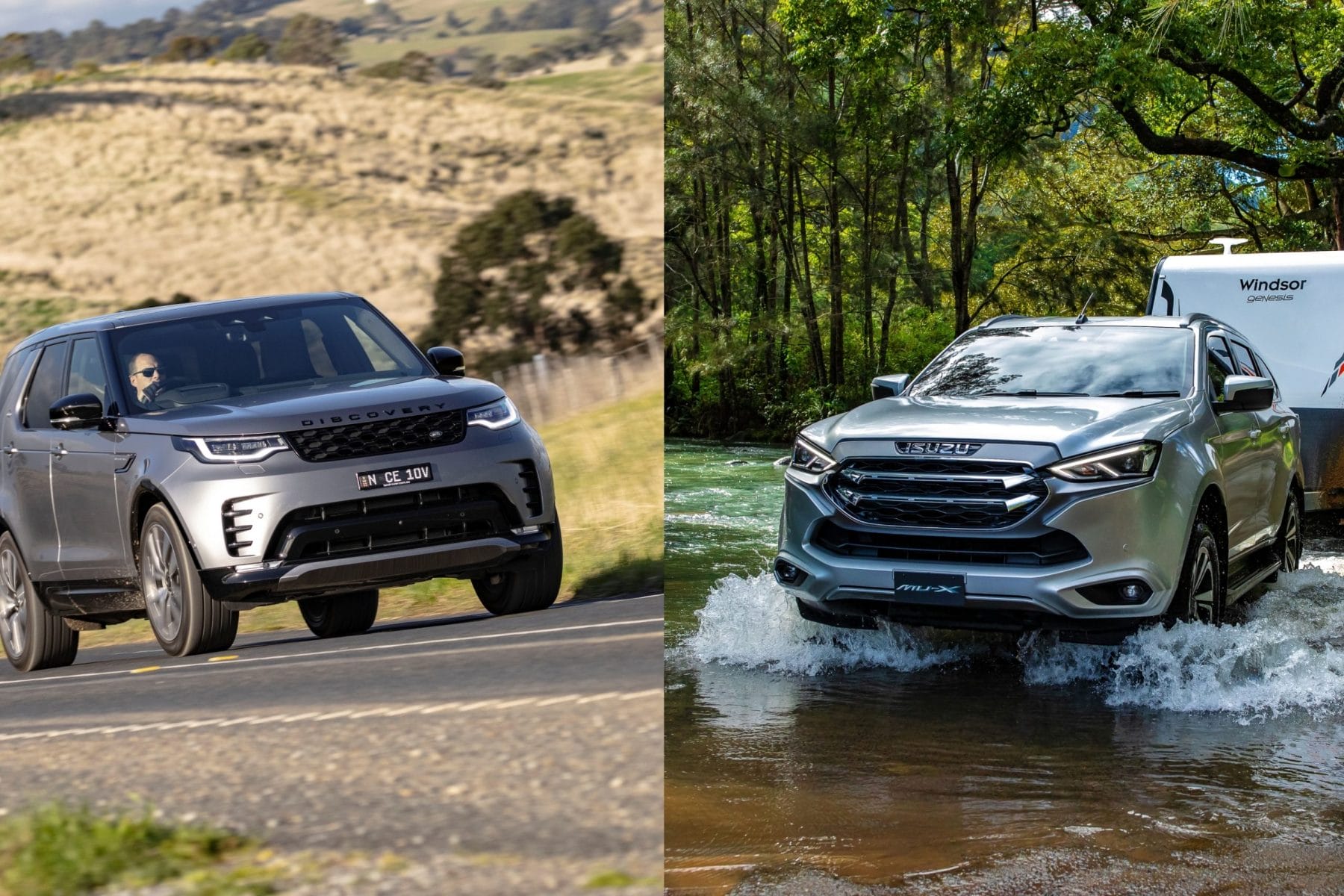 The Isuzu MUX is now second in new car sales in the large SUV segment. It is a very credible vehicle starting at around $48,000 plus on road costs.
Also in this class, is the Land Rover Discovery which starts at over twice the price. Rob Fraser from ozroamer.com.au helps put that in perspective.
The discovery will allow you to go places a little bit easier and you might go places that you may not be able to go in in the in. Although, as I said, the MUX now has revised suspension settings and also the Rear diff lock. So there's not a lot of places he won't go. And I think the thing. As much as I love the discovery, it's a beautiful car to drive in. I came up the other day and as I was driving past the entrance to the beach, I just decided I'd turn right and heading to the beach for a bit of a drive and didn't even think twice about it and the way we went. But you can buy a Isuzu MUX and a caravan for the same price you pay for the Land Rover discovery. So it really is horses for courses. What do you want?
Walmart autonomous vehicle delivery service in three US cities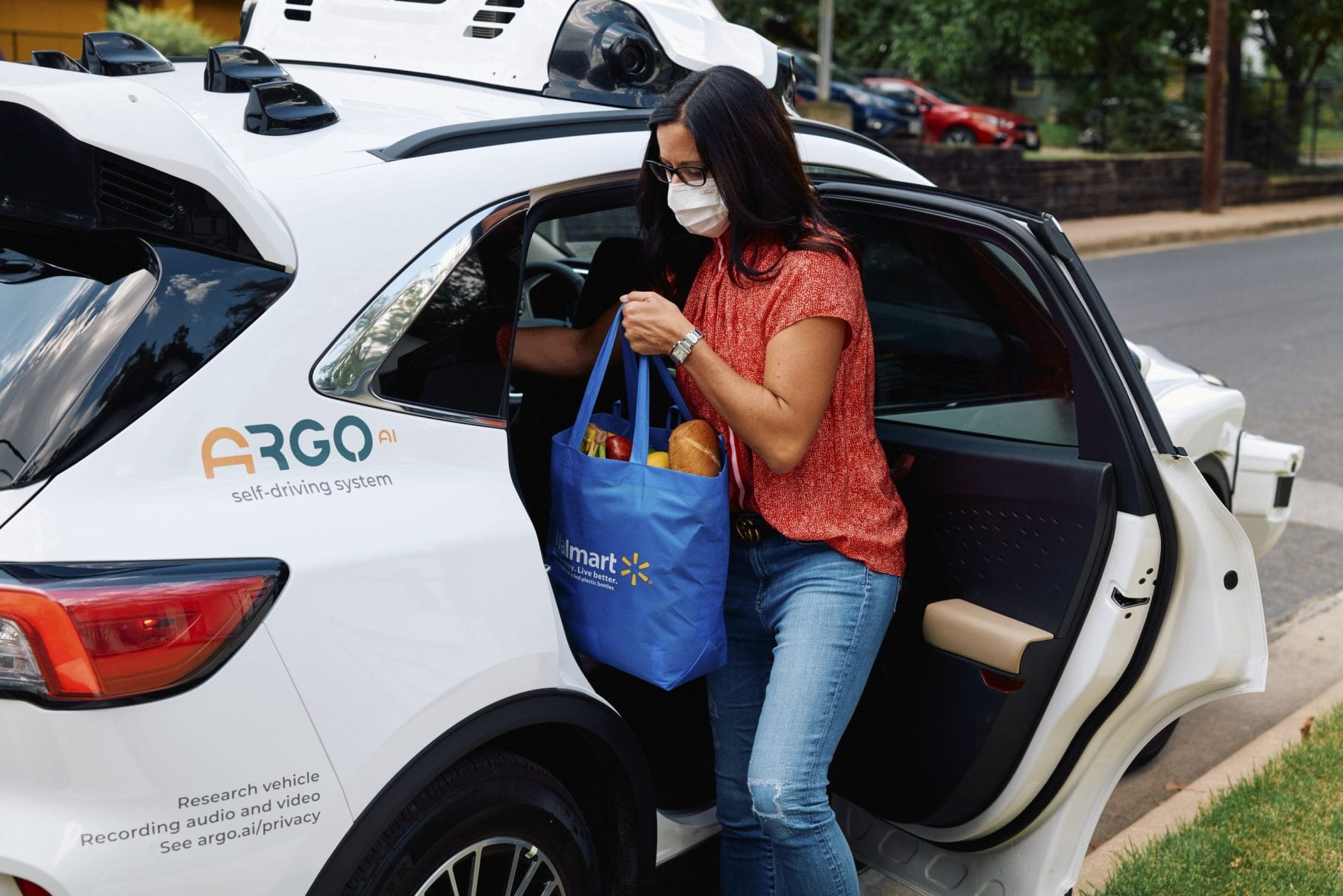 Ford Motor Company, Argo AI and Walmart are working together to launch an autonomous vehicle delivery service in Miami, Austin Texas, and Washington D.C.
The service will enable Walmart customers to place orders of groceries and other popular items online for door-to-door autonomous delivery to their homes.
The commercial service will be available to Walmart customers within defined service areas of the three markets but this will expand over time, with initial integration testing slated to begin later this year. As consumer expectations continue to shift to next-day or same-day delivery — especially in the urban core where there is a higher concentration of deliveries — this is another step in how autonomous technology can change customer experiences, while also optimising freight logistics and operations.
Argo and Ford are aggressively preparing for large-scale autonomous vehicle operations across a broad footprint of U.S. cities.
How people really behave with Tesla AutopilotBased on some real data, MIT has developed a model that looks at how drivers may become inattentive when using Tesla's Autopilot system.
They found, not surprisingly, that driving-related off-road glances (perhaps checking for peripheral hazards, checking your speed etc) were less frequent; while non-driving related glances, were the most frequent and the longest (22% of the glances exceeded 2s).
There is evidence that some driver aids can be helpful – adaptive cruise control has reduced some tailgating.
If drivers are inattentive or have incorrect expectations about system performance, the response to safety relevant situations deteriorates.
They suggest one way to potentially improve drivers' engagement is with a driver attention management system that can provide feedback to the driver or adapt the way the system reacts in real-time.
Like our approach to many transport developments, Tesla's system is driven by what has been technically possible. We need to look at how people use it rather than how we define how it should be used
Which SUV – one good; one very good (at twice the price)
 You can find more information at Driven Media or previous programs are available as podcasts on iTunes or Spotify. OR our Facebook site OverdriveCity
Originally broadcast 25 September 2021 across Community Broadcasting Association of Australia (CBAA) and Torque Radio affiliated commercial radio channels and has a weekly audience of over 450,000.