Nissan's e-POWER hybrid technology has been confirmed for Australia, with a launch in 2022. Existing hybrid systems typically power the vehicle with a petrol engine with an electric motor helping to add some power particularly in acceleration.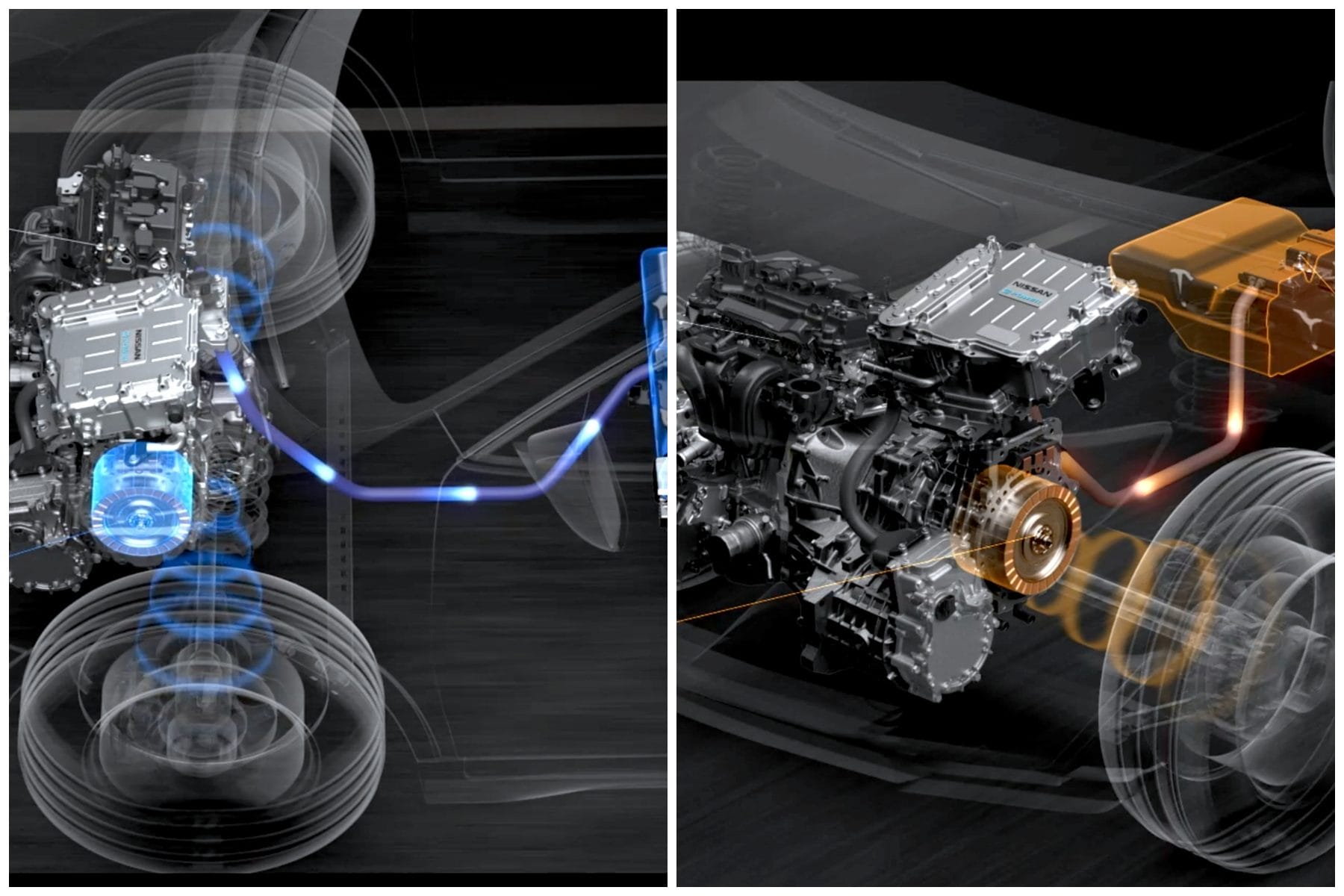 With many plug in hybrids, the electric engine plays a bigger role but the internal combustion engine still has a component in directly powering the wheels in certain situations.
Nissan's e-POWER is more like a diesel electric locomotive. The internal combustion engine's role is only to charge the batteries.
One of the great advantages of this is that the internal combustion engine can be turned for efficiency within a smaller rev range as it does not have to cope with the large variations in the speed of the vehicle.
TO LISTEN TO THE RADIO REVIEW CLICK BELOW
Similar to the LEAF and LEAF e+ EVs, e-POWER vehicles will also benefit from Nissan's e-Pedal drive experience, with drivers able to accelerate and decelerate using only the accelerator pedal.
The Note, Kicks and Serena remain Japan-market vehicles, and aren't currently under consideration for Australia.
Second-generation e-POWER technology now pairs the linear acceleration and refined performance of an electric motor that's of similar size and power output as found in Nissan's electric vehicles with an upgraded three-cylinder, 1.5-litre turbocharged engine used to charge the lithium-ion battery.
Thanks to the electric motor, there's no power-delivery delay which can be with an internal combustion engine. The instant response delivers a high-torque feel under acceleration particularly from rest, while lowering fuel use and emissions by only using the petrol engine when at its most efficient.
Nissan e-POWER first debuted on the Japan-only Nissan Note in November 2016, with the model going on to claim the best-selling car in Japan title in 2018. . It would then be joined by the electrified Kicks SUV and Serena minivan, with e-POWER sales surpassing 500,000 units by the end of March 2021.
Motoring Minutes are heard around Australia every day on over 50 radio channels through the Torque Radio network. Motoring Minute has an average daily audience of over 150,000 listeners. That's over 750,000 listeners a week.
Motoring Minute is also broadcast as part of Overdrive Radio Program, which is broadcast through the Community Radio Network across Australia and has a weekly audience of over 450,000.