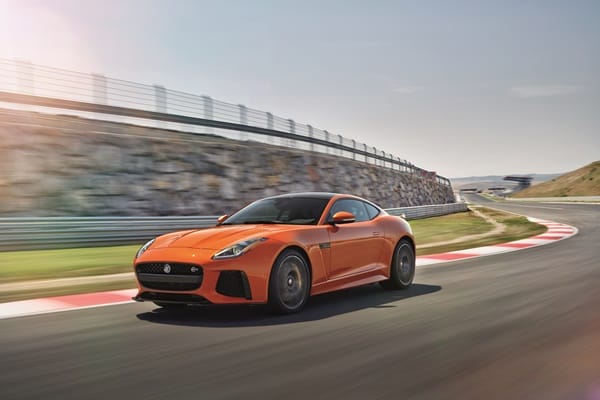 The new Jaguar F-TYPE SVR is the first Jaguar SVR, developed to exploit the lightweight aluminium sports car's full potential while retaining its inherent tractability and day-to-day usability. The Jaguar F-TYPE SVR is a 200mph (322kph), all-weather supercar.
More powerful, lighter, and benefiting from an enhanced chassis and driveline and active aerodynamics, the all-wheel drive F-TYPE SVR Coupé and Convertible deliver supercar performance – in all conditions – and unrivalled driver engagement and reward.
"The purity of the F-TYPE's form is something truly special, but in designing the new F-TYPE SVR we had the opportunity to create something even more dramatic. Every additional form, line or component is there for a reason, and contributes to the car's increased performance as well as its presence.
"Cutting-edge aerodynamics have always been fundamental to Jaguar design, and everything from the enlarged air intakes to the active rear wing is essential to the new F-TYPE SVR's dramatic looks and 200mph potential."
Ian Callum, Director of Design, Jaguar
Raising the output of Jaguar's supercharged 5.0-litre V8 to 423kW and 700Nm enables the F-TYPE SVR to accelerate from 0-100kph in just 3.7 seconds. Maximum speed of the Coupé model is 200mph (322kph), the Convertible 195mph (314kph).
The F-TYPE R is already a benchmark in the sports car segment but this model represented the starting point for development of the F-TYPE SVR. Everything which contributes to performance and vehicle dynamics has been meticulously re-evaluated, re-engineered and optimised still further.
By exploiting the fundamental capability engineered in to the F-TYPE from day one, Jaguar Land Rover's Special Vehicle Operations division has developed Jaguar's fastest and most powerful series production road car.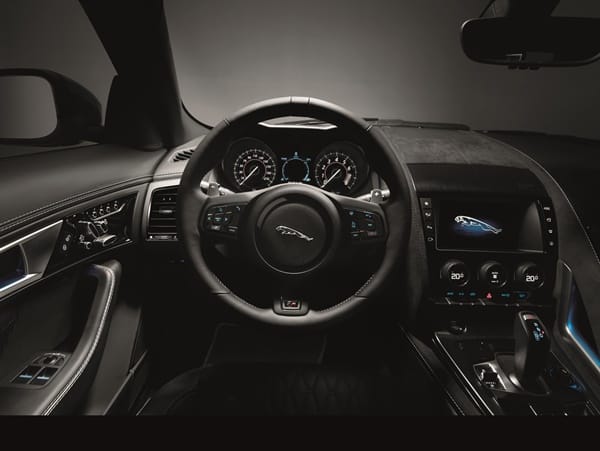 "Our objective was to take everything that our customers love about F-TYPE – the performance, the handling, the sound, the design – and take it to a whole new level. This is what the new F-TYPE SVR delivers: it's a 200mph all-weather supercar.
"With 575PS, less weight, an uprated chassis and bespoke calibrations for the transmission and all-wheel drive system, performance is even more accessible and exploitable. This is a car that SVO has developed for true enthusiasts but it's one that can be enjoyed every day."
John Edwards, Managing Director, Jaguar Land Rover Special Operations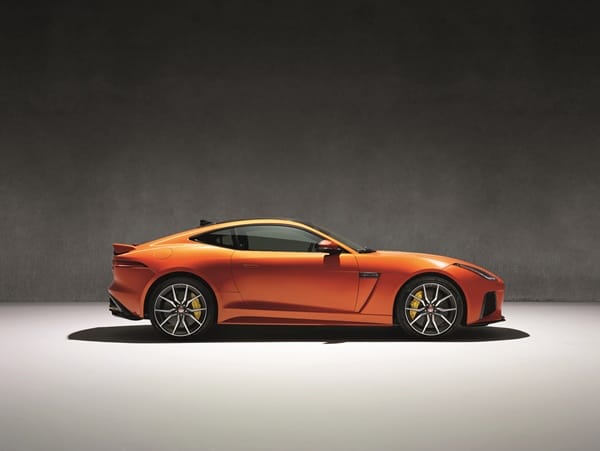 Highlight Points
The F-TYPE SVR is the first Jaguar SVR and the fastest F-TYPE ever
Developed by Jaguar Land Rover Special Vehicle Operations to be lighter, quicker, faster and more powerful while remaining tractable and useable day-to-day
Customers may specify and order their F-TYPE SVR now, ahead of the global debut at the Geneva Motor Show
Pricing announced today from $289 590 for the Coupé and $308 470 for the Convertible
Supercharged 5.0-litre V8 develops 423kW and 700Nm
Acceleration from 0-100kph takes just 3.7 seconds, with a top speed of 200mph (322kph) for the Coupé
Enhanced aerodynamics package of front bumper and splitter, flat underfloor, carbon fibre active rear wing and rear venturi reduces lift and drag
Uprated chassis featuring new dampers and anti-roll bars, wider tyres, lightweight 20-inch forged wheels and new, stiffer rear knuckles
Titanium and Inconel exhaust system delivers an even more purposeful, harder-edged sound – and a 16kg weight saving
Unique SVR seats with Lozenge Quilt pattern, suedecloth-covered instrument binnacle and centre console, SVR steering wheel and anodised aluminium paddle shifters
Bespoke calibrations for the Quickshift transmission and the Electric Power-Assisted Steering, Adaptive Dynamics, Torque Vectoring, Dynamic Stability Control and All-Wheel Drive systems
Carbon Ceramic Matrix (CCM) brake system option delivers exceptional fade resistance and a 21kg reduction in unsprung mass
Whole vehicle weight saving of 25kg compared to the F-TYPE R AWD, and up to 50kg with options including the CCM brake system, carbon fibre roof panel and carbon fibre pack
Customer deliveries of the F-TYPE SVR will begin in Australia from Q3, 2016