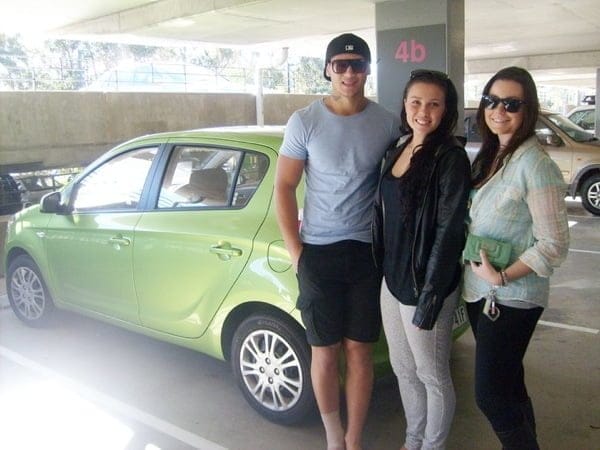 Over the weekend, Tinkerbell our long term Hyundai i20 Active, journeyed out to Mosman in Sydney to visit the famous Taronga Zoo. Tinkerbell comfortably accommodated for myself, my 15 year old sister, 20 year old cousin and her big footballer boyfriend. The Hyundai i20 provides comfort for all occupants with a wide range of features. For the driver, the steering wheel is height and reach adjustable and both the driver and passenger seats are slide and tilt adjustable, allowing for everyone to find the right driving position as we changed drivers throughout the day. The cloth seats are roomy for all with a deceptive amount of room, especially head and shoulder. However, I believe the four people is the Hyundai i20's maximum capacity without becoming rather squishy. The manual air-conditioning which heats up rather quickly was fantastic for jumping in the car after being out in the cold wind all day however we did have to fiddle around to ensure the windows and windscreen didn't keep fogging up!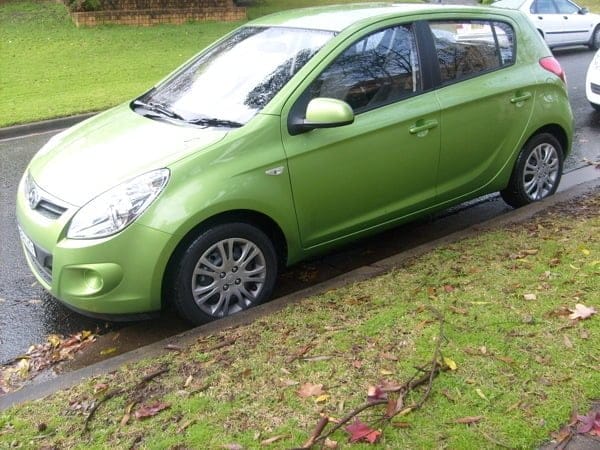 The Hyundai i20 coped fantastic in the hectic Sydney city driving. The round trip did not consume a lot of fuel and its compact size allowed for quick lane changes as we desperately tried to make the exits off the freeway, failing multiple times and the i20's extensive visibility provided us with fantastic views of the harbour as we crossed the Harbour Bridge four times before finally making the exit. All in all, the Hyundai i20 proved yet again it is a fantastic p-plate car. We were able to pump some music and sing along while we drove for a typical adventure out, stored all our bags, junk and jackets in the boot and minimised the amount of money spent on petrol due to it's excellent fuel economy.
Tinkerbell, being bright green, got a lot of attention from the city drivers and proved to be an especially funny sight when my cousins big, tattooed, gentle giant, footy player boyfriend drove her home. It may sound silly but having a zippy bright coloured car lifts your mood and adds a sense of excitement to any day out with your friends and family. Well done Tinkerbell on navigating our way around the confusing streets of the big city.