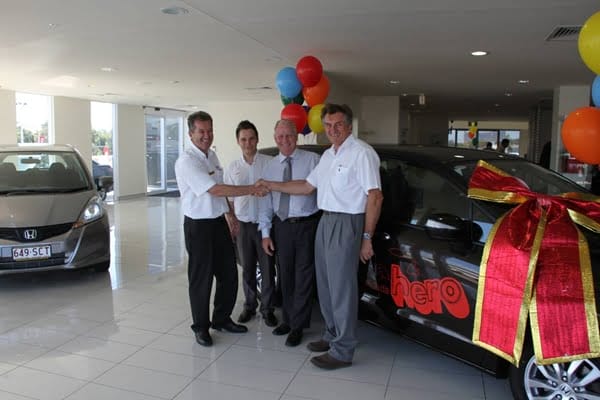 Able Australia (formerly known as The Deafblind Association) has for the past 40 years supported Australians living with multiple disabilities and thanks to the Honda Heroes loan car program they now have a Honda Odyssey.
Honda Heroes, a program run by The Honda Foundation, and Von Bibra Gold Coast Honda will provide a seven-seat Honda Odyssey to Able Australia's VIP transport service, Vision in Paradise, for aged and disabled people to participate in community activities.
It is difficult to imagine going about the day-to-day tasks we often take for granted, such as supermarket shopping, without the aid of sight or sound. Able Australia aspires to create a community where people with multiple disabilities are seen, heard, respected, valued and connected.
"Able Australia is helping people with multiple disabilities to overcome the obstacles they face each day," said Lindsay Smalley, Chairman of The Honda Foundation. "We are proud to support an organisation that devotes its time to giving disabled people the freedom to engage in community activities."
Able Living is one of Able Australia's initiatives, offering group homes, supported living, outreach and in-home support. Other initiatives include deafblind services from communication skills development to recreation programs, art and music therapy, an e-communications centre, named Ablelink, for people with multi-sensory loss and also respite services.
Queensland based Vision in Paradise, operating a transport service for over 250 aged and vision impaired clients in the area, recently merged with Able Australia. The client base has grown and a change in client demographic put strain upon vehicle resources. .
"This significant contribution from the Honda Foundation will go a long way in helping Able Australia in our Mission to reach out to those living in the Gold Coast region who are aged or living with a disability, to connect with the community in a wide range of daily activities.
Our gratitude to the Honda Foundation and Von Bibra Honda cannot be overstated. Our clients will benefit greatly from this wonderful support." Said Chris Jones, State Operations and Development Manager for Able Australia Services.