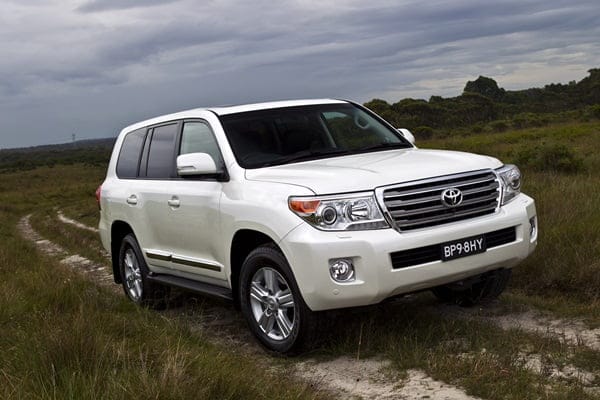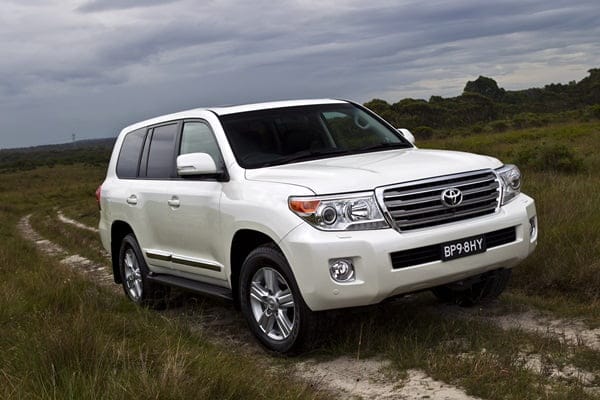 Toyota's LandCruiser 200 wagon has a new 4.6-litre V8 that features variable valve timing on both the inlet and exhaust ports, lifting power and torque while improving fuel economy and lowering emissions.
The new V8 leads a series of improvements to the LandCruiser 200, which remains true to its off-road heritage with uncompromising, go-anywhere capability.
LandCruiser, the top-selling vehicle in its class for decades, gains new and updated equipment for 2012 that adds to its looks, performance and customer appeal.
Off-road technology has advanced across the range with a new multi-terrain anti-skid braking system that detects and automatically adapts to off-road conditions, supplementing the standard vehicle stability control and active traction control.
The two top grades, LandCruiser VX and Sahara, gain Multi-Terrain Select that regulates wheel-spin in tough off-road conditions with five driver-selectable modes: rock, rock and dirt, mogul, loose rock, mud and sand.
Top-of-the-range Sahara adds to LandCruiser's reputation as "king off the road" with Multi-Terrain Monitor, utilising four wide-angle cameras for checking "blind" spots and revealing terrain hazards and apexes that are normally hidden from the driver's view.
Other LandCruiser Sahara features include air-conditioned front seats, upgraded navigation system, power-operated tailgate, and three-position memory for the power driver's seat, steering wheel and exterior mirrors.
All grades feature fresh exterior styling, including a new front mask with revised bumpers and grilles, and interior upgrades incorporating the latest audio systems.
LandCruiser's new V8 petrol engine is fitted with an acoustic control induction system that enhances performance at high engine speeds and improves torque lower in the rev range.
Engine capacity is reduced by 56cm3 to 4608cm3, yet power increases by 12.9 per cent to 228kW at 5500rpm and torque by 7.1 per cent to 439Nm at 3500rpm.
To help reduce cold-start emissions, a new single-pump air injection system speeds the warming of the catalysts by inducting air through the exhaust ports.
Fuel economy has improved by 6.2 per cent to 13.6 litres/100km while CO2 emissions are down by 8.2 per cent to 313 grams/km*.
Designated 1UR-FE, the new engine has a six-speed automatic transmission instead of the five-speed in the previous petrol engine.
This is the same AB60F six-speed unit fitted to 4.5-litre twin-turbo diesel LandCruiser 200 variants. The final gear ratio is shorter in the petrol models (4.300:1 v 3.909).
The transmission has artificial intelligence control, which allows its computers to select the appropriate gear ratio by estimating road conditions and predicting the driver's intention.
LandCruiser 200 GXL, VX and Sahara customers can choose between the new petrol engine and Toyota's 195kW/650Nm 4.5-litre V8 twin-turbo common-rail diesel engine. The GX grade is offered with the diesel engine.
All LandCruiser 200 variants now have 138-litre fuel-tank capacity with 93-litre main and 45-litre sub tanks.
The latest LandCruiser range has nine exterior colours with the addition of shimmer (metallic silver) and black mica. There are three interior trim colours – grey, black and shell beige.