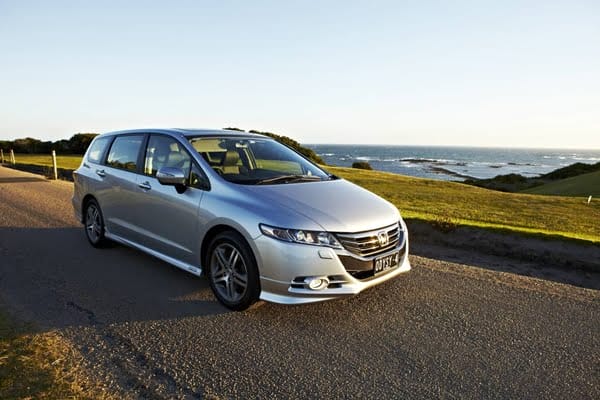 Honda's Odyssey is a consistent performer with superior styling, advanced technology and fun to drive appeal. Honda Australia Spokesperson, Mr. Lindsay Smalley, said the Odyssey offers exceptional value and worry free motoring that you expect from Honda.
The Odyssey now starts at $37,100, which is $2,000 less than the previous model and also receives specification upgrades worth more than $2,500.
In a class of its own, the stylish Odyssey now receives as standard, multifunction touch-screen satellite navigation with reversing camera for driver convenience, Honda's unique Ecological Drive Assist Program for improved fuel economy and steering-wheel mounted gear-shift paddles for a livelier driving experience.
Exterior enhancements to the Odyssey range are significant, with a redesigned front grille and headlights, LED rear tail lights, silver metallic license-plate garnish and silver metallic finishing for the centre panel and door handles.
Now standard across the range, the Odyssey comes with a satellite navigation system featuring USB connectivity with iPod integration, Bluetooth connectivity and audio streaming, live traffic updates, SD card map updates, rear reversing camera and DVD player (operates when the vehicle is stationary only).
All this is now available from $37,100, a reduction of $2,000 over the year model 2011. The Luxury is now available from $44,920, a reduction of $1,000.