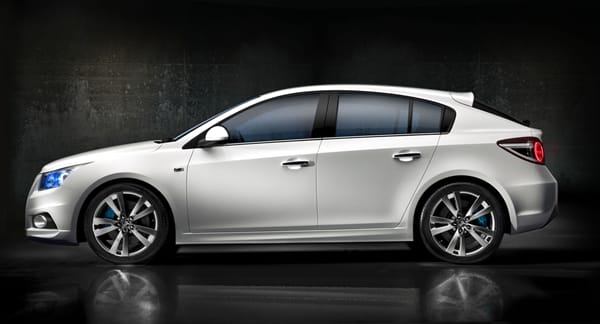 Holden Cruze: Ticking all the Boxes of a Best Friend
Holden has created a knockout car that encompasses sleek design, comfort and practicality. Available in Sedan, Hatch and Sportwagon there is a member of the Cruze family suited to everyone. However, let's focus on the Hatch, which is perfectly suited for first car buyers and the 'downsizers'.
Don't Get Bored, Take Your Pick:
There's nothing more boring than doing the same thing over and over again. You wouldn't go to the movies every night of the week with your friends, you go out to a party, you go shopping, and you do a variety of activities. The Holden Cruze offers just that, a variety of options to suit anybody.
Not only are there three body options (Sedan, Hatch, Sportwagon), but there is a total of 9 models to choose from, the option of petrol or diesel, 5 or 6 speed manual or 6 speed automatic and the option of a 1.4L, 1.8L or 2.0L engine. The Holden Cruze hatch offers three models, the CD, Sri and Sri-V, all with their own range of options and trim levels.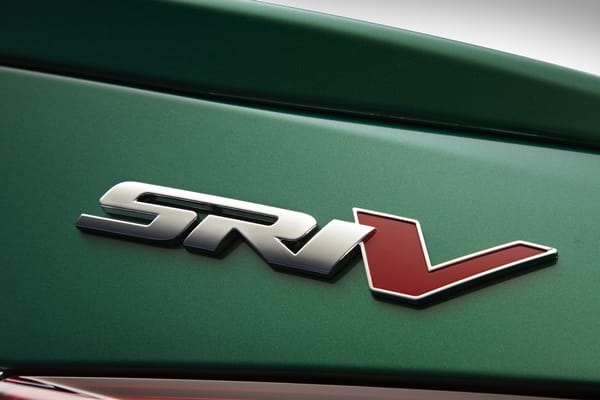 Doesn't Break the Bank:
We all have those friends that 'borrow' money that you never see again or 'forget' their wallet so you shout them dinner. Rather quickly the impact of your friendship is clearly displayed on your bank balance! Rest assured that the Holden Cruze won't empty your wallet.
Starting at just $21,240 the Cruze displays excellent value for your dollar. Not only is the initial buying price impressive, the low fuel consumption of 5.7L – 7.5L/100km (depending on Hatch model and engine variant) ensures that even with soaring high petrol prices, filling up the tank won't break the bank! Another big cost is servicing, which Holden has got you covered.
Holden has capped price servicing for the first four services up to three years or 60,000km, whichever comes first. For the Petrol Cruze it's capped at just $185 per service, while the Diesel is more expensive at $335 per service. While Holden's 3 year/100,000km warranty isn't the best available on the market, let me assure you the just like friends, no one's perfect!
Safety First:
Every parent has told their child that their friend's may be a 'bad influence' and given the 'Safety First' lecture before going out for a night, and Holden is no exception. Safety is a number one priority at Holden and it shows! The entire Holden Cruze range has a 5 star ANCAP rating.
Equipped with ESC, EBD, ABS and TCS the Cruze also boasts the Safety Diagnostic Module (SDM) is mounted along the centreline of the vehicle under the centre console. It receives input from sensors and determines the severity and location of the impact, then decides whether or not to deploy the air bags and activate the seatbelt pre-tensioners. Two side impact sensors mounted in the B pillars on both sides of Cruze trigger the side curtain roof rail air bags, seat-mounted thorax air bags and seatbelt pre-tensioners.
Appearances are Everything:
We go to the gym to keep in shape, we envy our friends new hair colour, we shop for designer clothes and do the quick tidy of the house before friends come over. Our society places a lot of emphasis on appearances, and our cars are not exempt!
The Holden Cruze follows sleek lines and a curvaceous yet streamlined design to create an appealing exterior. A sports inspired front, bold rear spoiler and 17 inch alloy wheels combine to give the Cruze serious road presence. Available in 8 different colours, including 'Red Hot' and 'Perfect Blue', Holden is up to date with the stylish demands of modern day Australians.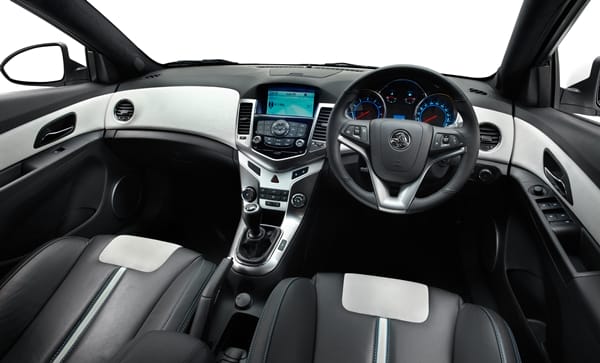 It's What's Inside That Counts:
Everybody's been given the "it's what's inside that counts" lecture and it couldn't be more pertinent when it comes to the Holden Cruze. Ranging from cloth trim to heated leather seats, variety and style are always considered. Comfort is optimum with a 6 way adjustable driver's seat, height and reach adjustable steering wheel and a roomy interior able to fit 5 people on short distance trips.
Cruise control allows for effortless driving and a Trip Computer ensures all the information you need is at a touch of a button. Audio has not been skimped on with Bluetooth connectivity, AM/FM radio, CD, USB/AUX, MP3 compatibility and the top of the line SRi-V coming with a premium DVD audio system.
Overall the Holden Cruze is more than you can ask for in a best friend, reliability, value, comfort and jam packed full of fun surprises!