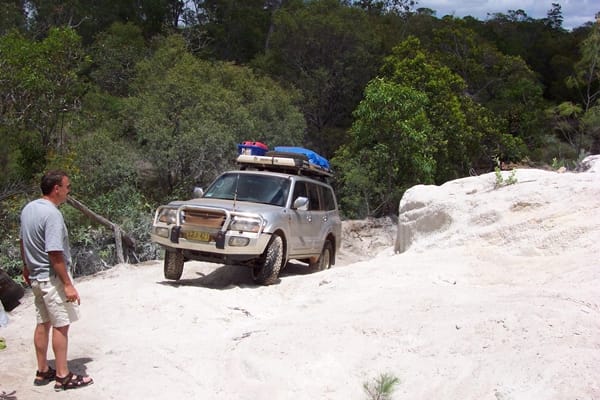 As a result of reviewing up to 180-200 vehicles a year the family car can be often neglected through lack of use. This is exactly the case with our family 4WD Pajero. Over the years it has sat in the driveway with minimal use longing to be taken for a drive.
One of our readers mentioned that while he really enjoyed reading about all the new 4WD's and what they were capable of, his budget only ran to a second hand vehicle. He asked could we do something about an older vehicle that was more in his budget.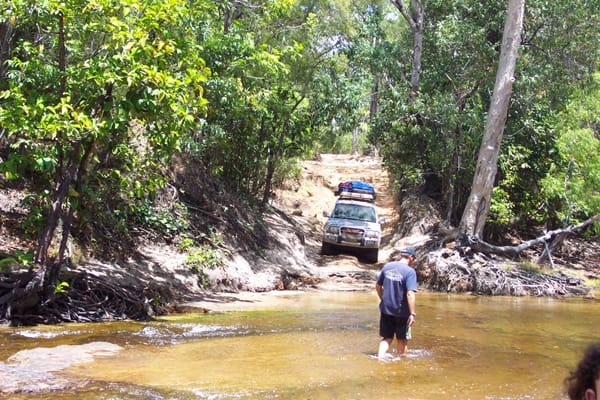 Hence we have decided to commence' Project Pajero'. 'Project Pajero' focuses on revitalising a 2002 NM 3.2L 5 Sp Auto Exceed Pajero. This vehicle has been a faithful servant to the family over the years and has travelled to some remote locations. It has towed off road caravans and camper trailers on family holidays, including one memorable 28,000km sojourn around the top of Australia back in 2003 towing a 2500kg off road Golf Caravan.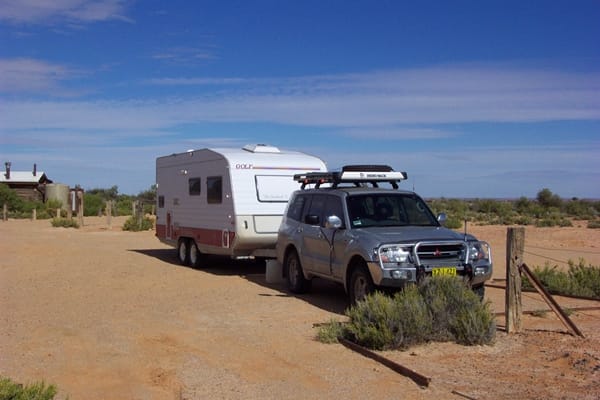 So let's look at a bit of the history of the vehicle. The Pajero Exceed was bought new in June 2002, one of the first vehicles with the new 3.2L DI-D engine, but at the end of the NM model run. It was bought as a family 4WD and used frequently on trips up to Stockton beach, Glasshouse mountains and day trips through the Watagan's north of Sydney etc.
We had looked at all the 4WD options at that time and nothing came close to the balance that the Pajero offered between on road handling and off road capability, combined with internal space.
The 3.2L DI-D was at the time the pick of the diesel motors on the market producing 121 Kw @ 3,800 rpm of power and 373 Nm @ 2,000 rpm of torque and would tow 2,500kg with a 250kg tow ball rating.
In early 2003 a change of circumstances led us to decide on doing a trip through the top end of Australia. We decided rather than buy an old 4WD we added bits and pieces to the family 4WD to make it ready for the trip.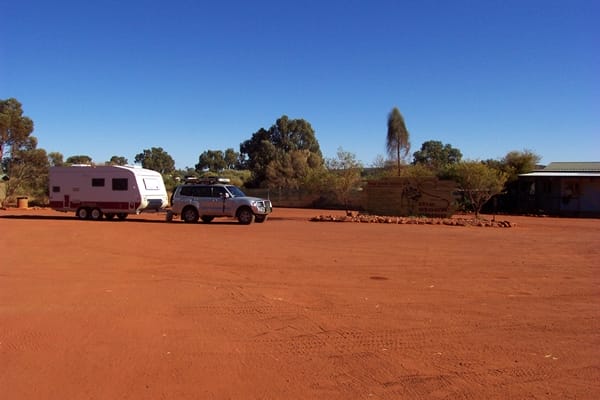 When we bought the car we had a Mitsubishi genuine bull bar and heavy duty tow bar fitted, so we were half way there with original manufacturers equipment. As it was fitted before we picked up the vehicle it had full vehicle warranty, which is important.
To get it ready for our trip we raised the suspension by 50 mm with heavy duty King Coils and Bilstein shocks. To assist with towing we added polyair air bags inside the coils. We also added a second battery and heavy duty wiring to the rear to run the Autofridge. Additionally we equipped the Pajero with an Anderson plug, a neat UHF radio, Hayman Reese electric brakes and a turbo timer.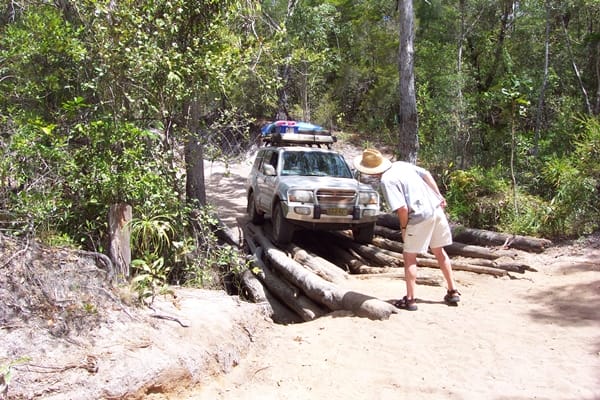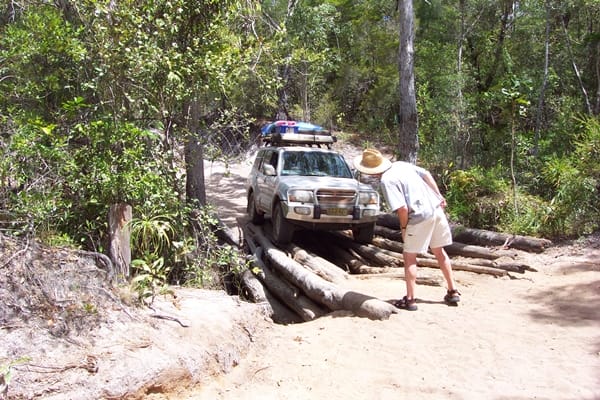 So now let's talk about our options. In an ideal world I'm sure everyone would love to go and buy a brand new 4WD and fit it out for a big trip. The reality however, is that not everyone's finances will allow that. If your budget wont stretch that far or you're looking for an exciting project , why not revitalise a second hand 4WD like we are with 'Project Pajero'
Originally the NM Pajero Exceed cost around $65,990 plus options plus on road costs. To be honest I can't recall what the additions cost us when we added them. If I look at the current value from redbook.com.au the Pajero would probably be worth around $17,000 – $18,000 second hand.
So that is where we will start, buying a 10 year old Mitsubishi Pajero as a family 4WD and seeing what we can do with it.
Now a car that old will have some problems no matter how well it has been looked after. The Pajero has been serviced all through its life as per the scheduled book services including the ancillary oil changes which is always a great idea for a diesel.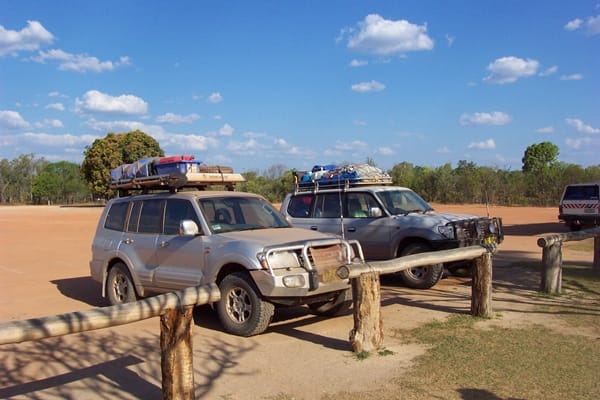 I have always been of the opinion that when revitalising a 4WD like we are doing now that you should use original manufacturers parts where applicable, especially for the engine, drivetrain etc. So in line with that we approached Mitsubishi asking if they would give the Pajero a once over and tell us what needs replacing or fixing.
Mitsubishi generously agreed to come on board as a major sponsor. As you're reading this article 'Project Pajero' is in at Suttons Mitsubishi at Arncliffe having a thorough inspection.
Over the coming weeks and months we will bring you progress of what it takes to revitalise a well loved but tired 10 year old Pajero Exceed to its rightful place as a family outback tourer. Stay Tuned