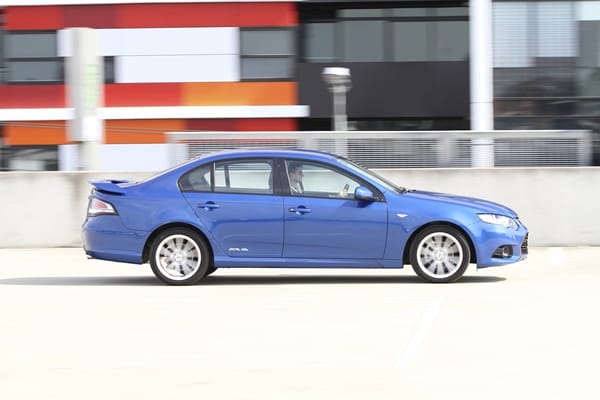 Ford's iconic Falcon XR8 sedan will return to the Falcon line-up in late 2014.
The return of the XR8 is timed to coincide with the introduction of the 2014 Falcon and Territory update. The XR8 will be available through Ford's full network of dealers Australia-wide, making the renowned Miami performance engine more accessible for V8 lovers.
"We have received a lot of interest and continued requests from Falcon fans to bring back the XR8," said Ford Australia Vice President of Marketing, Sales and Service Graeme Whickman.
"Re-introducing the XR8 sedan, packaged in our updated Falcon, will make our renowned locally-engineered and manufactured V8 engine available to a broader group of people."
As the Falcon XR8 returns to the Ford range, the Ford Performance Vehicles (FPV) range will retire.
Ford has planned a series of actions during 2014 to ensure the final FPV models celebrate the brand's iconic status. Further details will be provided at a later date.
"FPV has been very successful for the last 12 years and our relationship with Tickford for many years before that," said Whickman.
"We appreciate all of the great team members, dealers, customers and fans who have supported FPV through its history. We look forward to sharing further details of the final FPV models and the new XR8 over the coming months."