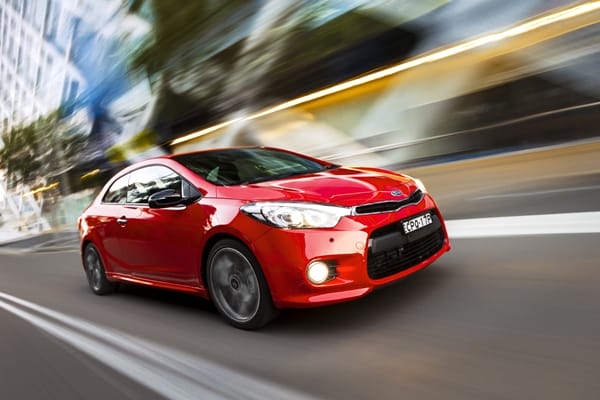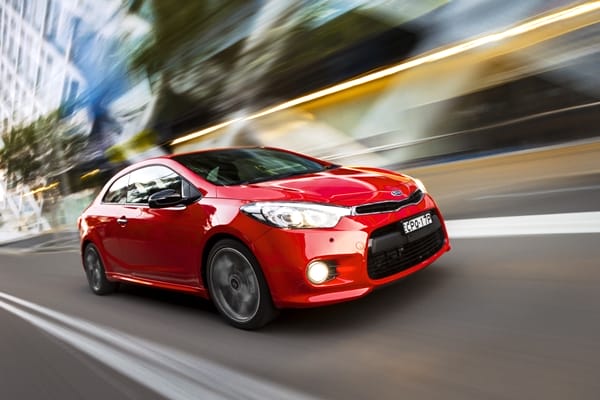 Fancy yourself cruising the streets in Kia's sexy new Koup Turbo? Then it's time you got the Koup Kustoms app and introduce yourself to the exclusive world of car modding using the latest 3-D modelling technology.
Set in a virtual 'mod-shop' the online game offers enthusiasts the tools and the tech to create their own virtual Kustom Koup with the ultimate reward of the chance to win Kia's exciting new garage hero.
The "garage" will open for business on November 18 and budding modders will have six weeks to design the hottest, baddest Koup they can dream up for the chance to go head-to-head with other designers, win great prizes, and for one creator to emerge victorious as the ultimate car mod hero.
Up for grabs will be a brand new 2014 Kia Koup Turbo, along with a wealth of weekly prizes including a chance to ride along in supercar timed laps, learn precision drift techniques, how to race like a pro, as well as PS4's, XBOX One's, Karting days and an all-out paintball war package for you and your mates.
Players will be able to earn points by completing challenges and sharing their designs with friends, then use those points to unlock even cooler mod items for their cars.
The Workshop
Step into one of many garages and get to work on your personal Koup Turbo. All the tools you need are ready and at your fingertips – let full customization begin in your own virtual mod-shop.
Full Visual Customisation
Koup Kustoms is equipped with a massive range of customisation tools, from spoilers, rims, paint jobs, and decals, to bumpers, hoods, exhausts and headlights. Koup Kustoms gives you all the gear to let your imagination run wild.
Challenge Mod-Style
Throw down with other modders and show off your designs. If you have the skills to teach other players how it's done, you earn experience, rep and virtual coins to buy more updates for your ride.
Win Every Week
In addition to the grand prize, Koup Kustoms is packed with weekly prizes and the garage doors open November 18.
Register now to be alerted first by visiting: https://www.facebook.com/KiaAustralia