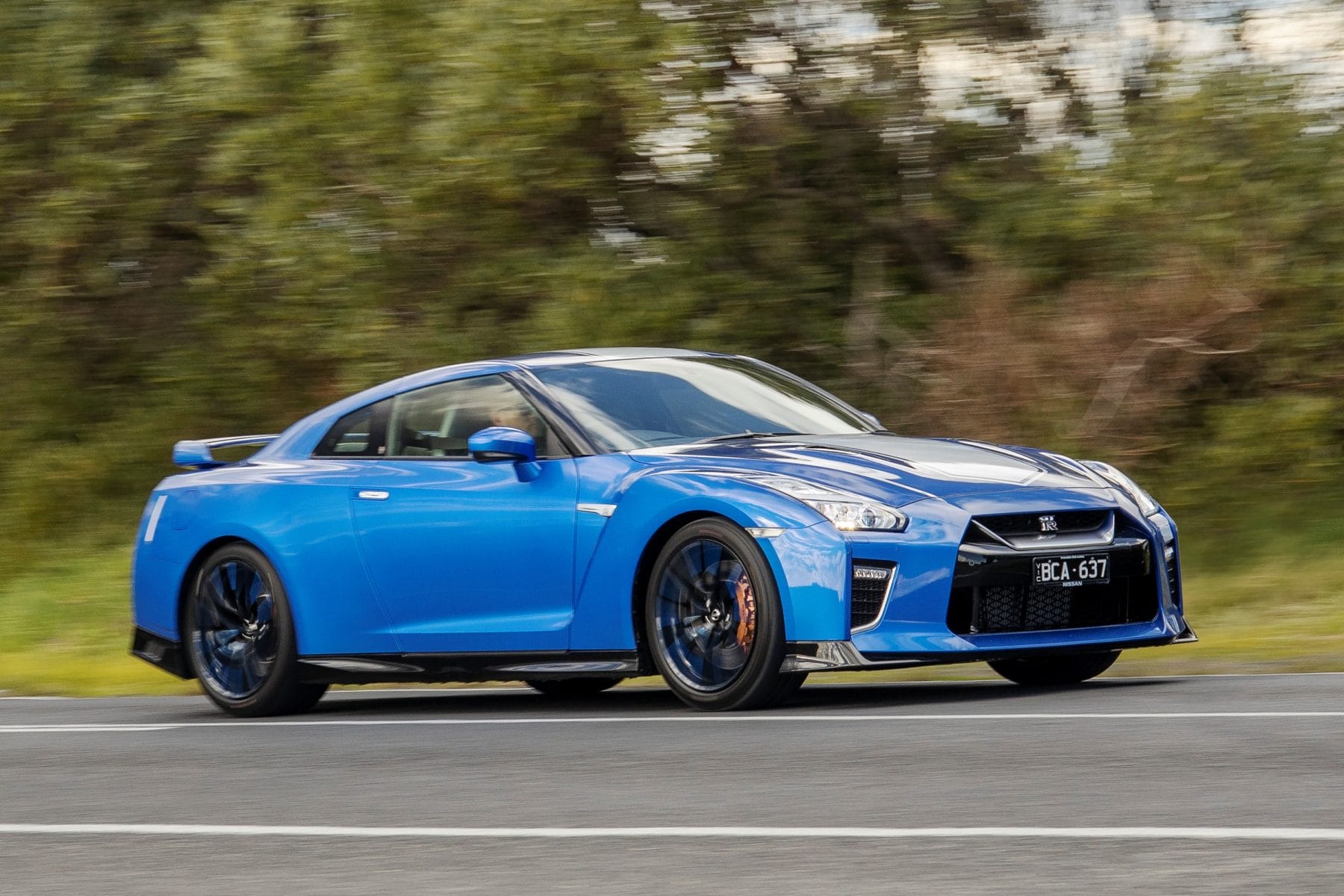 Nissan GTR started life back in 1969 as the Skyline 2000GTR, part of the Skyline model lineup. At the recent brief introductory drive day, Hiroshi Tamura, affectionately known as Mr GTR, said the GTR remains sentimentally attached to the Skyline name to this day.
Skyline GTR Australian History
While it was present for a few years, the Skyline GTR really gained prominence in Australia when it won Bathurst a few times. Affectionately dubbed 'Godzilla' the Skyline became entrenched in motoring folklore.
Jim Richards and Mark Skaife created history with the R32 Skyline by winning the 1990, 1991 and 1992 Group A championships – what we now know as V8 Supercars – plus the '91 and '92 Bathurst 1000 races. The legend was born.
That R32 was exceptionally fast, but at times difficult to drive, hence the name. I had a friend that had a R32 in the late 90's that was 'modified' and was almost impossible to control safely, such was the power, and it was scary at the time.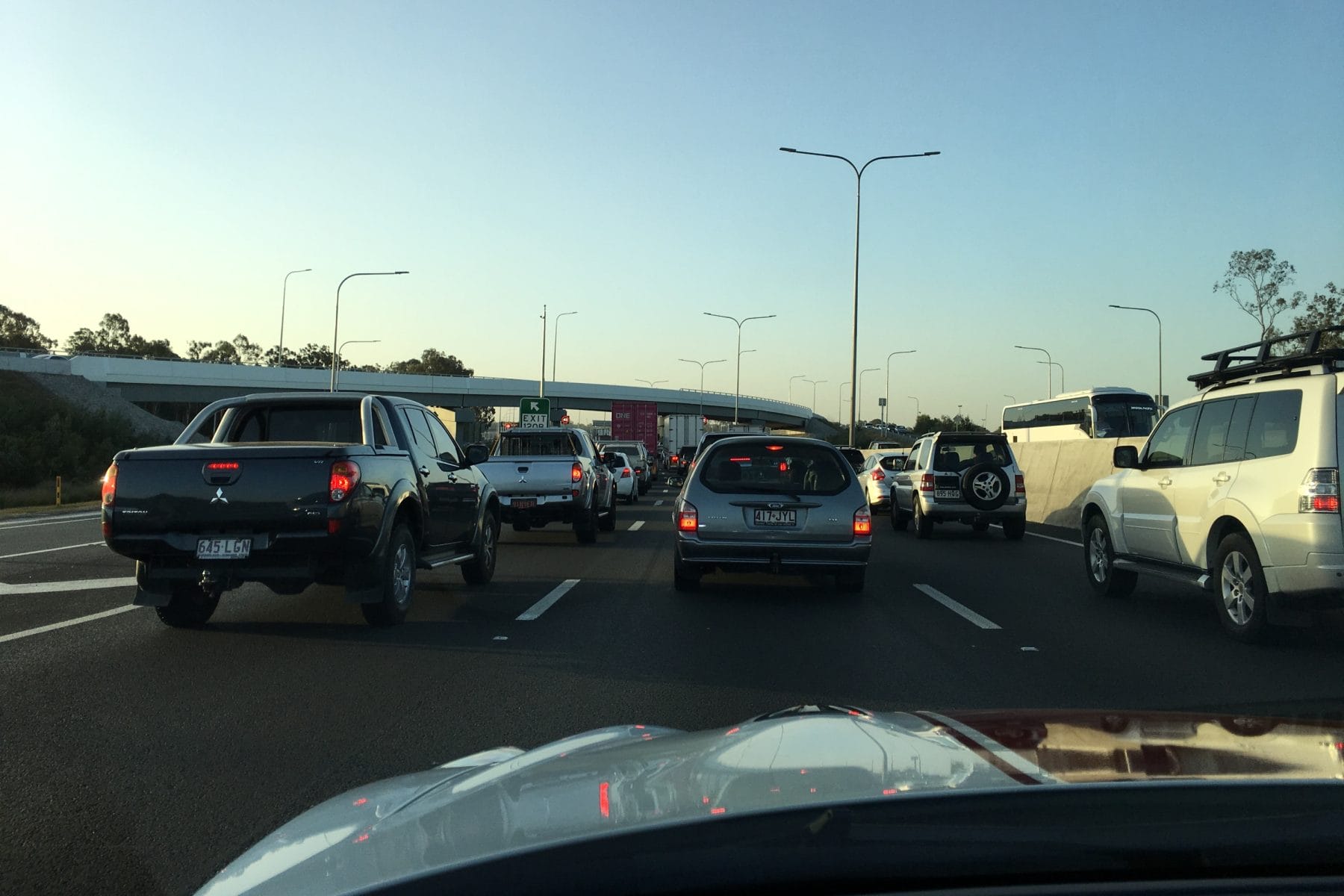 Fast forward to 2019 and the GTR is a different beast. Still blindingly fast, it now can purr along like a normal coupe in daily traffic, as we found out in peak hour traffic in Brisbane, yet blast away from 0-100km/h in a touch under 3 seconds.
The difference being that now the sophisticated design of the GTR means that the driver always feels in control rather than grabbing a tiger by the tail and hanging on for life.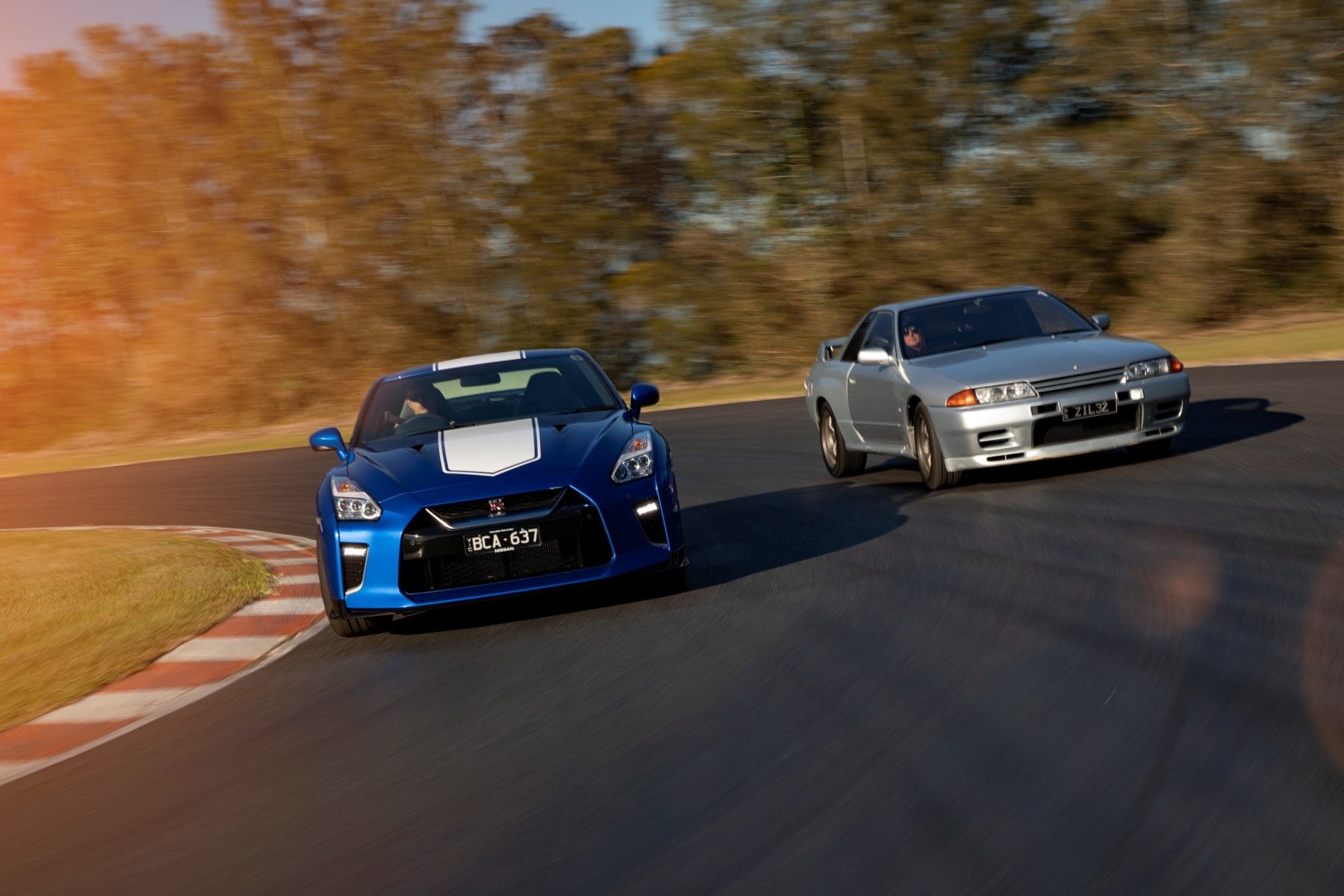 Skyline GTR Australian Model History
The GTR has gone through the various models variations, in Australia it really all started with the R32 (1989), R33 (1993), R34 (1999) and finally the latest R35. However, unlike many other vehicles, the lifespan of each model is long and continuously developing.
The current R35 was first released in 2007 in Australia and has undergone improvement along the way.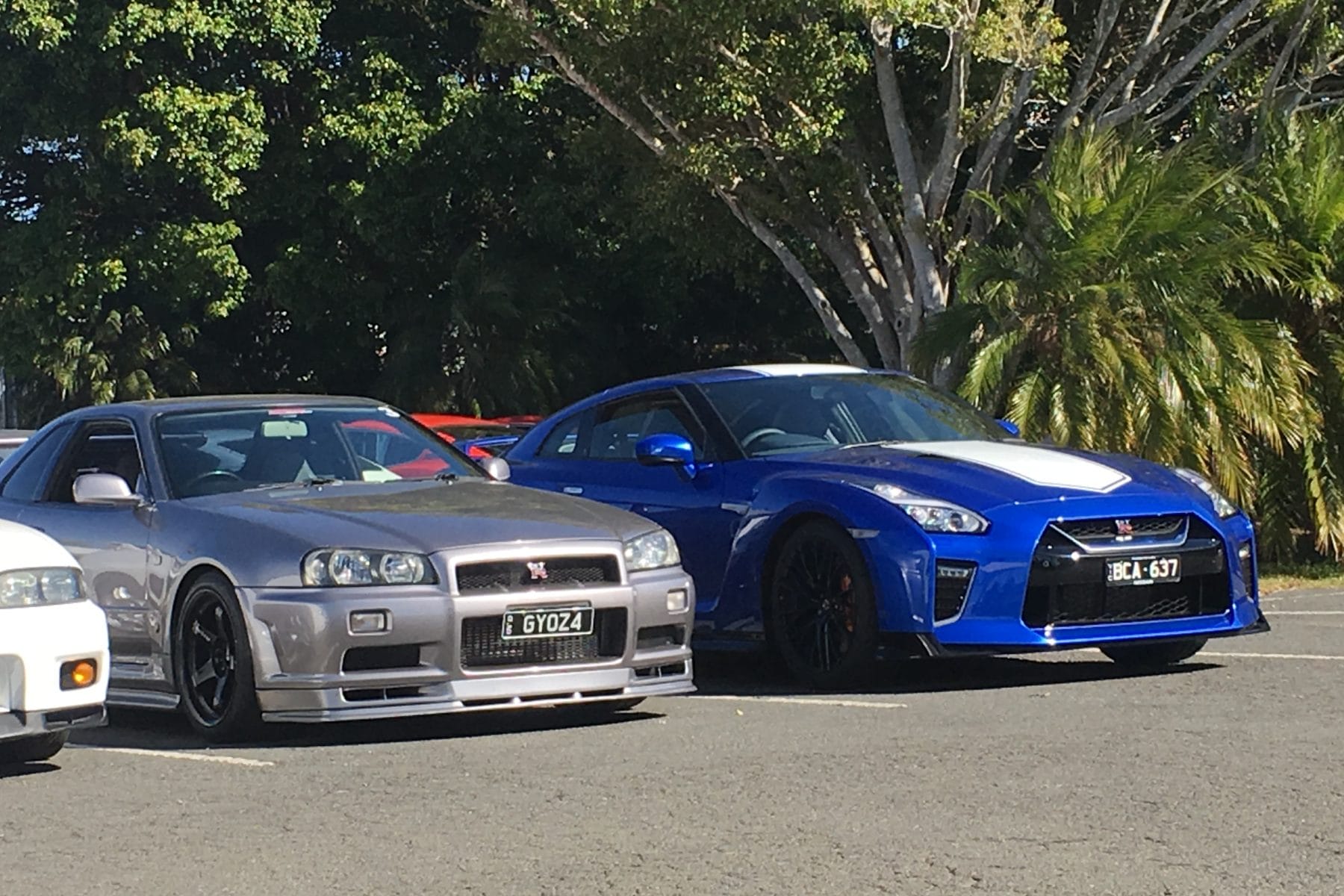 Nissan GTR 50th Anniversary model line-up
Nissan GT-R MSRP Pricing*
GT-R Premium                                                                               $193,800
GT-R Premium Luxury                                                                $199,800
GT-R Premium Luxury 50th Anniversary                                $209,300
GT-R Track Edition                                                                      $235,000
GT-R Track Edition with optional NISMO interior              $247,000
* Manufacturer Suggested Retail Prices (MSRP) are provided for media purposes only and do not include statutory charges or other on-road costs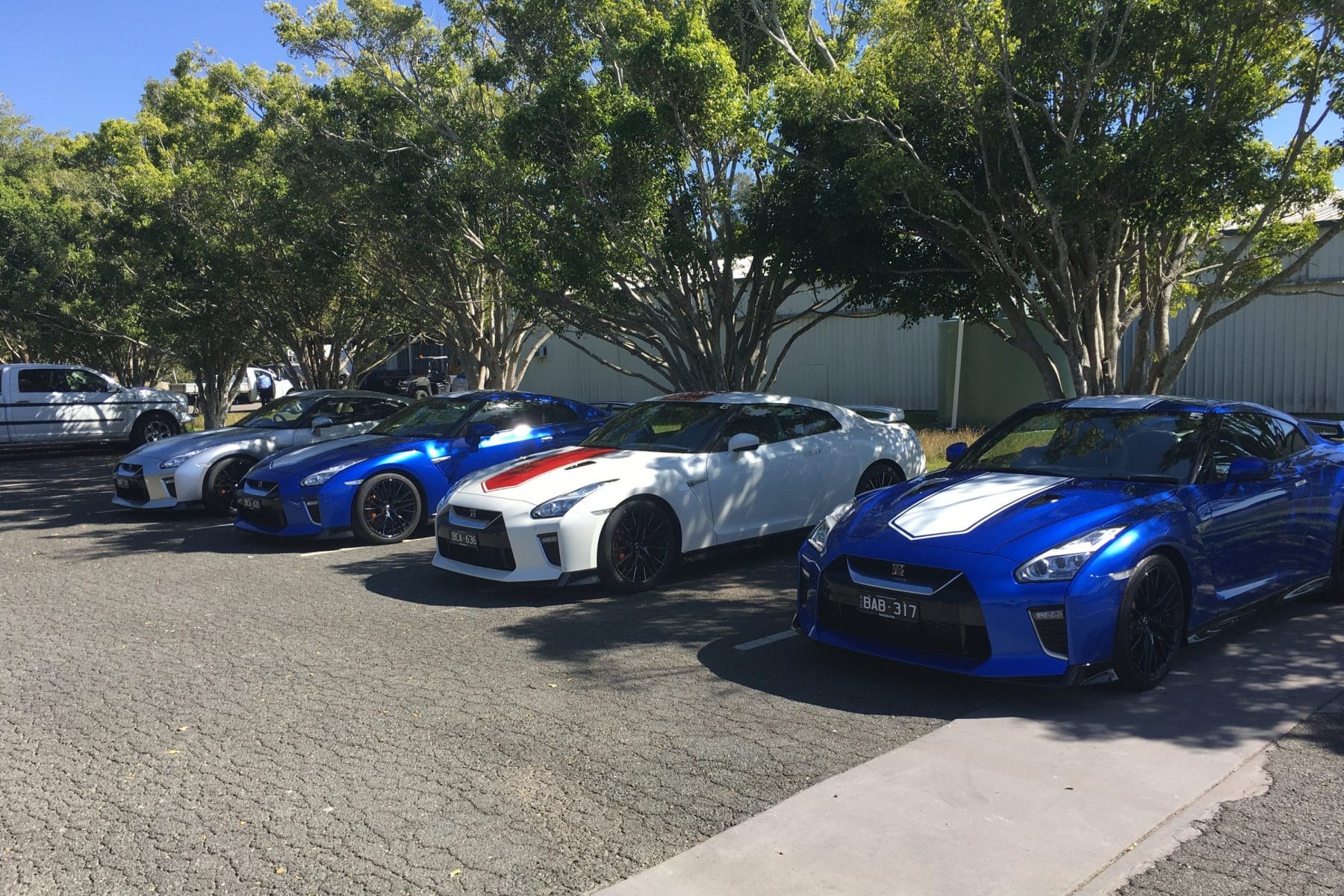 Nissan GTR 50th Anniversary model details
GT-R Premium, GT-R Premium Luxury and GT-R Track Edition – with redesigned front fog lamps, a stylish new blue exhaust tip and the lightest R35 updated wheels ever offered thanks to the work of Nissan's chassis development team.
Nissan GT-R 50th anniversary edition 2020 model – based off the Premium Luxury model. It is available in three colours, including the all-new Bayside Blue – an exterior colour that celebrates the rich heritage of Nissan's racing history – and boasts a stylish new interior shade and 50th anniversary badging.
GT-R Track Edition with optional NISMO interior includes the NISMO tuned suspension, updated RECARO front seats, Dry carbon rear spoiler and 20 inch NISMO alloy wheels.
Across the range as standard equipment, Nissan GT-R features satellite navigation with 3D mapping on an 8-inch integrated colour display with multi-touch screen, a display commander control and Bluetooth®.
It also has an Intelligent Key® with push button start, heated seats, a BOSE® premium audio system with 11 speakers, rear view camera and front and rear parking sensors.
Available in a contemporary range of colours, including Ivory Pearl, Super Silver, Gun Metallic, Jet Black, Vibrant Red and Blaze Metallic, Nissan has also introduced Bayside Blue to the full range.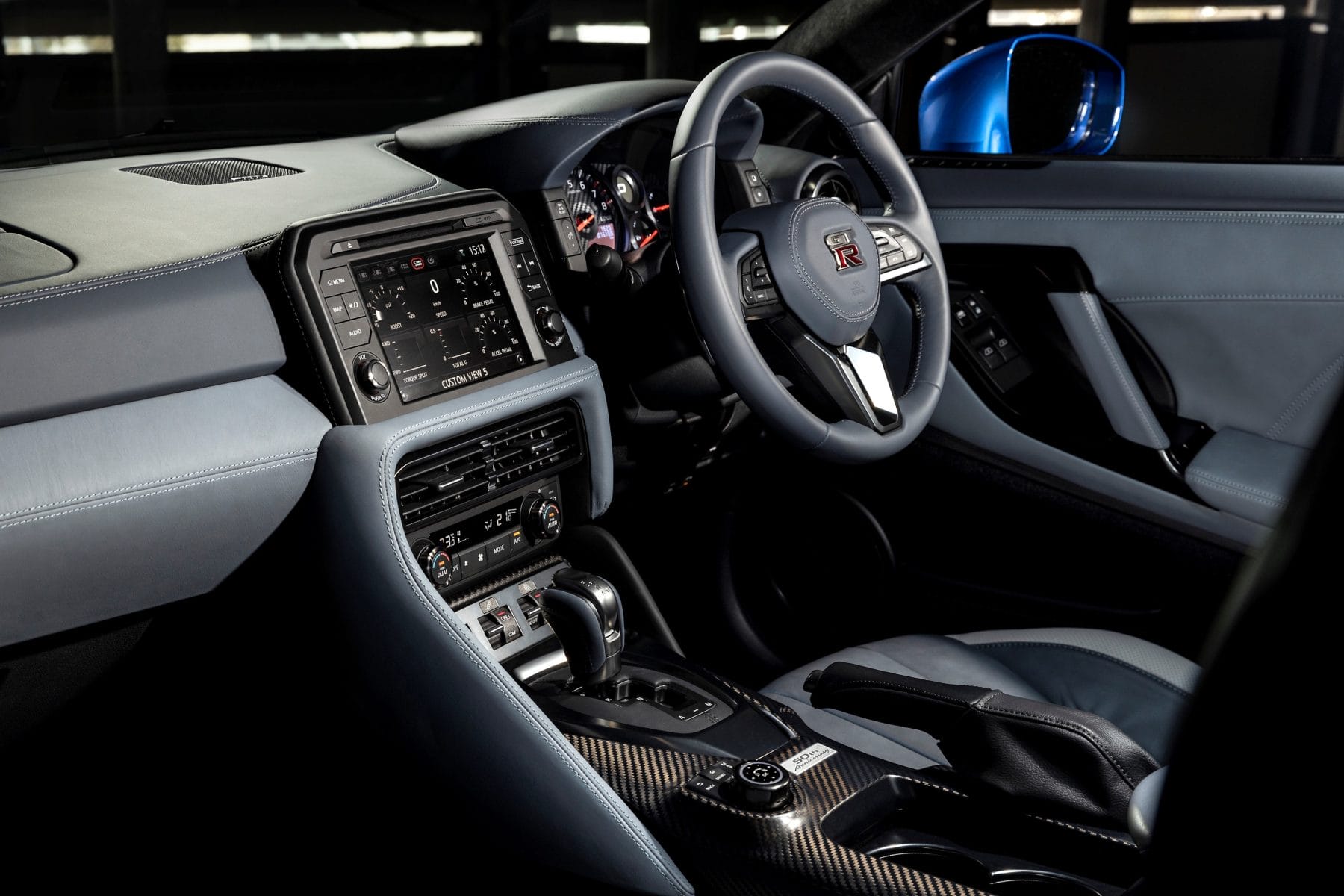 GTR 50th Anniversary special edition
Taking the Premium Luxury grade a step further, Nissan has created a special 50th anniversary edition that is available in three striking colours, the limited edition variant is offered in Super Silver with white stripes, Ivory Pearl with red stripes and the new Bayside Blue with white stripes. The new blue hue is based off the original Wangan Blue that featured on the R34.
Inspiration for the 50th anniversary paint scheme comes from the race livery designs for GT-R from the 1971 Japan Grand prix. The stripes are applied to the bonnet, roof and boot lid.
To further set this variant apart from the rest of the range there is exterior 50th anniversary badging on the boot lid, underneath the GT-R logo on the rear of the car and on the alloy wheels.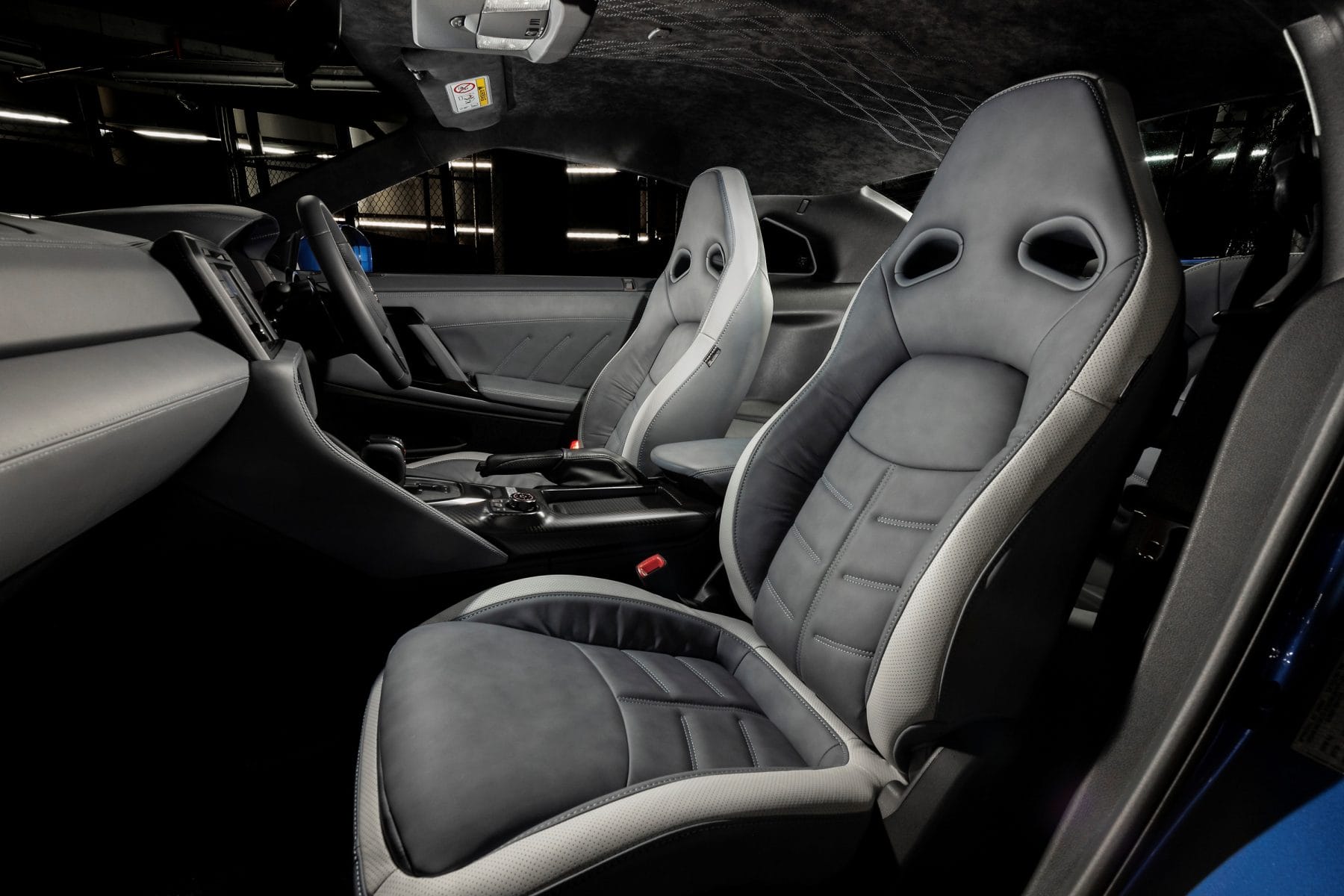 Inside, Nissan has introduced an exclusive cool grey two-tone leather trim called Twilight Grey. This features throughout the cabin, particularly on the doors, seats, front fascia and dash panels, plus the steering wheel and shift knob.
Coordinating the interior with the exterior, there is also 50th anniversary badging on the seats, centre console, tachometer and kick plates.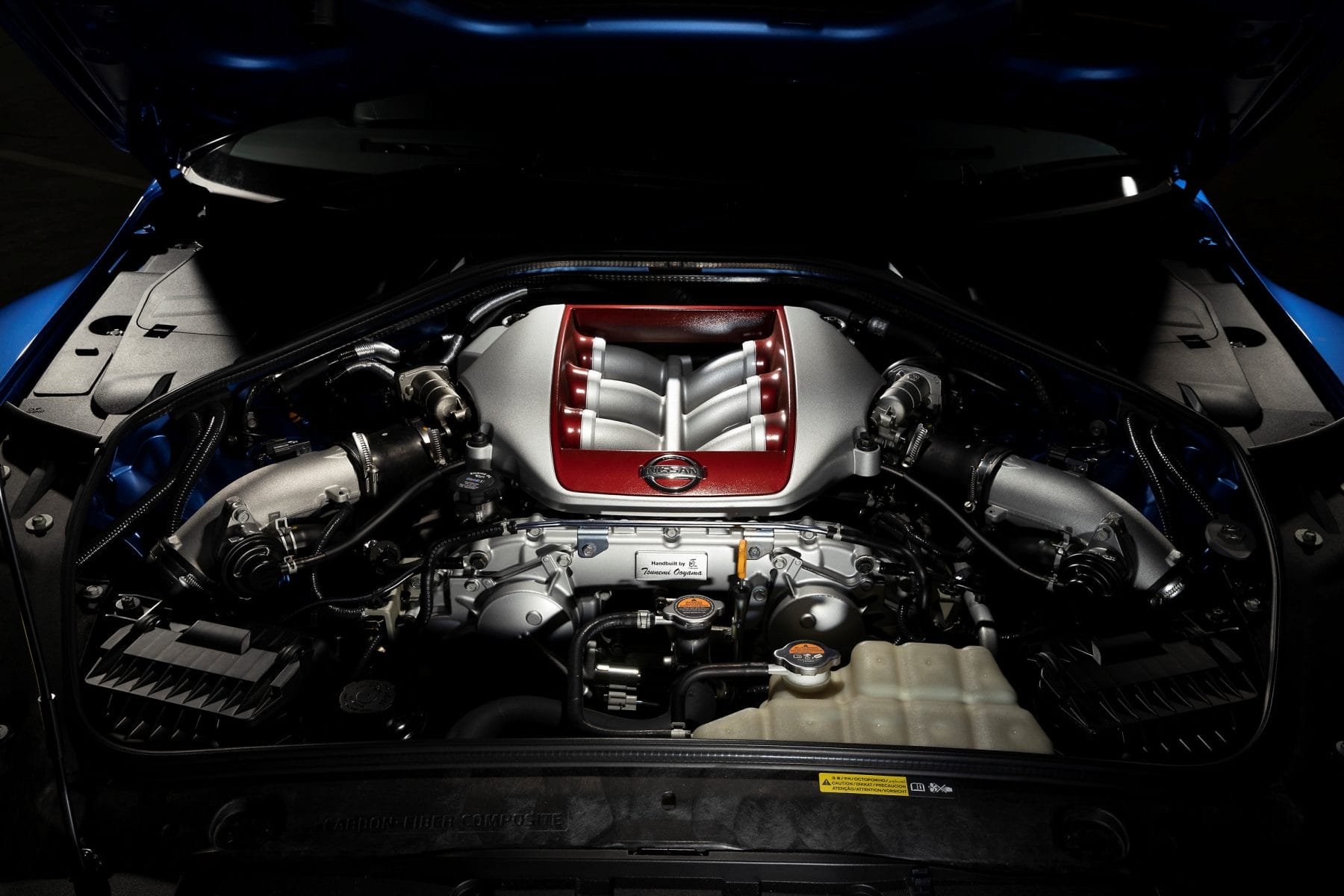 2020 Nissan GT-R Engine and Drivetrain
While the Nissan GT-R's powerful 3.8 litre V6 engine with power of 419kW @ 6800rpm and torque of 632Nm @  3300-5800rpm is unchanged, the adoption of NISMO technology for 'GT' acceleration, braking and handling performance are at the forefront of technical updates to the 2020 Nissan GT-R.
Considering most readers of this article are aficionados, the detail is required. So:
Nissan GT-R turbochargers have been updated. The adoption of an abradable seal (technology primarily used for racing engines) reduces compressor housing-blade clearance to reduce air leakage and improve response at low RPMs. This improvement will be particularly noticeable in and out of corners, making the driving experience even more enjoyable.
GT-R also features a refined 6-speed dual-clutch transmission with a refined 'R Mode'. Allowing for more aggressive downshifts the gear selection happens during ABS engagement. The result is improved performance exiting corners and less understeer.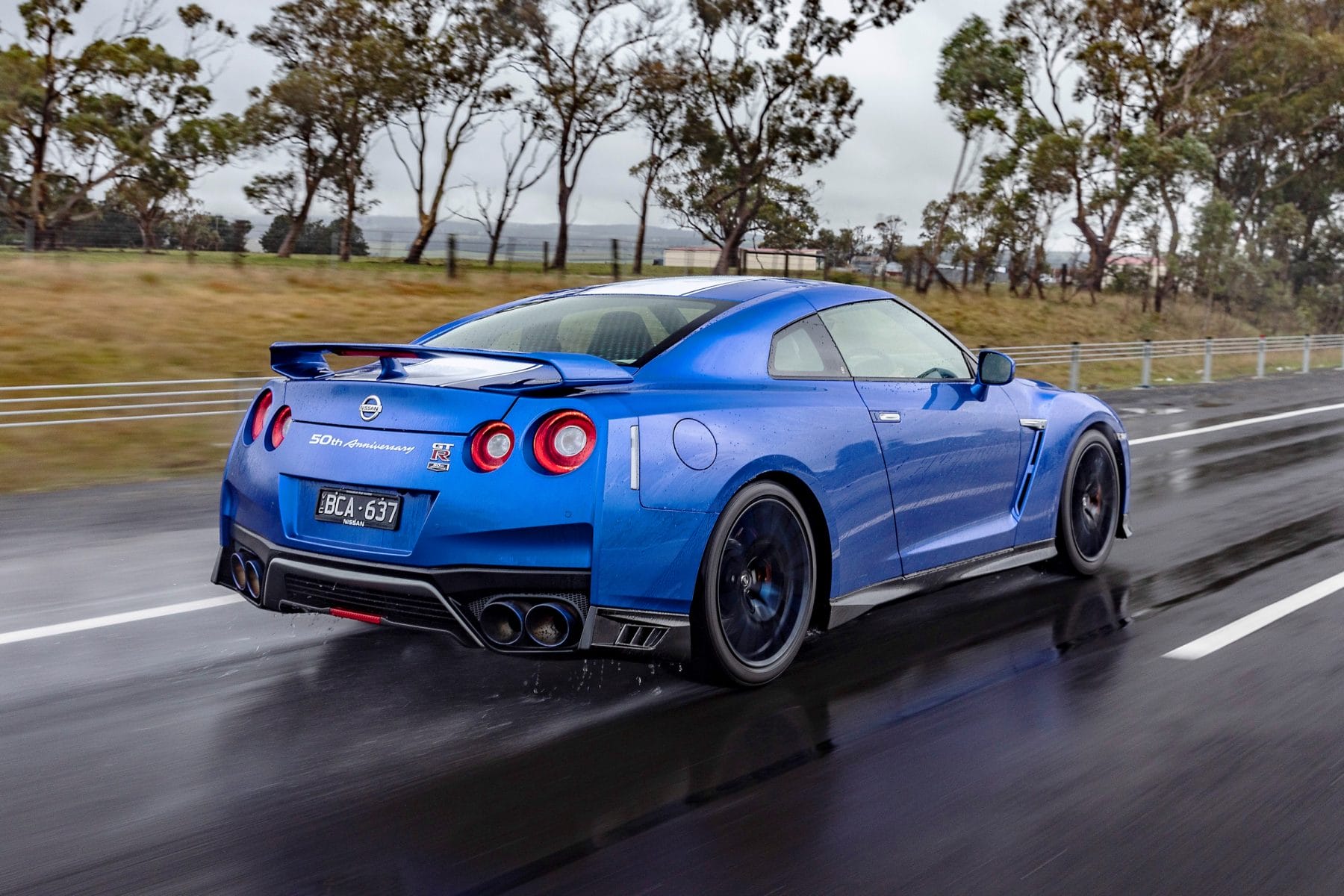 The electronically controlled suspension has been tuned to provide better cornering and a smoother ride, in-fact it is more linear and precise requiring fewer corrections.
There is also an improved steering angle for better Cornering G, Breaking G and Yaw response, and a new brake booster – within the updated steel brakes – increases the initial braking response by engaging with less pedal stroke, resulting in enhanced stopping power and feel.
The 2020 Nissan GT-R range is on sale now.
A full drive review is coming in a few weeks.