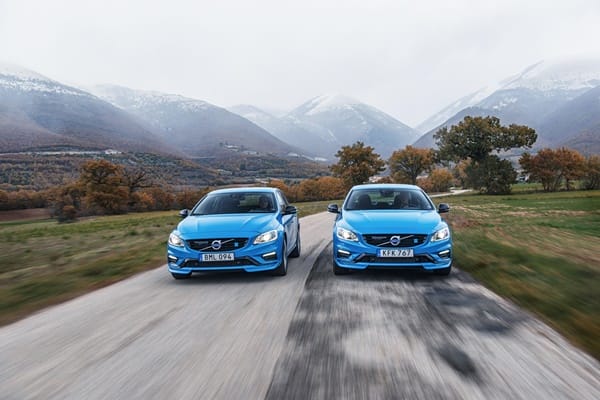 Volvo Cars, the prestige car maker, and Polestar, the performance brand owned by Volvo Cars, have announced the launch of the quickest cars they have ever made – the new 270kW Polestar S60 sedan and V60 estate.
The car makes the zero to 100km/h sprint in 4.7 seconds and is limited to a top speed of 250kmh, powered by a specially-enhanced version of Volvo's award-winning four cylinder Drive-E powertrain.
Polestar has taken an original S60 and V60 and added a bigger turbo, a supercharger, new conrods, new camshafts, a larger air intake and a higher capacity fuel pump to augment the engine, and matched it with a BorgWarner four-wheel drive system and the new Polestar-optimised eight-speed Geartronic automatic gearbox.
On top of this new performance-optimised equipment, Polestar has reduced the car's weight. The Volvo S60 and V60 Polestar are 24 kilos lighter over the front axle and 20 kilos lighter in total compared to the previous model
years.
"By any measure these cars are seriously quick," said Kevin McCann, Managing Director of Volvo Car Australia. "When they arrive in Australia later this year people will be genuinely impressed."
"They are born at the racetrack, but built for the road. The cars are very composed through corners, with lots of traction and enough low-end torque to make them very, very quick. They combine Polestar's 20 years of racing pedigree with Volvo's inherent pragmatism and engineering heritage. The end result is two very quick but functional performance cars that can be driven on normal Australian roads every day of the year."
These two new models also mark the globalisation of the Polestar brand.
The first road legal Polestar cars were launched in 2014 to limited markets. Today, Polestar is delighted to announce that it is expanding the number of markets where a Polestar will be sold from 13 to 47 and doubling production volume from 750 cars a year up to 1500.
Both cars trace their heritage to the new Volvo S60 Polestar TC1, the all-new FIA World Touring Car Championship (WTCC) race car from Polestar Cyan Racing. The new road cars use the same base chassis, engine and philosophy of the team behind the development.
The race and road car feature a further developed four-cylinder Drive-E engine, with the two-litre, twin charged engine of the Volvo S60 and V60 Polestar producing 270 kilowatts and 470 Nm.
Despite the increased performance, fuel consumption and emissions are at a class leading level of 7,8l/100 km and 179 CO2 g/km, further proving the efficiency of the Volvo's Drive-E powertrain.
Part of the improved performance and especially handling compared to the previous model years is an optimised weight distribution.
"All changes made to the car are about improving drivability and efficiency. The base of the new engine carries motorsport technology with solutions like the combination of turbo and supercharger, lightweight materials and more. This works hand-in-hand with our core philosophy and has enabled us to evolve the Volvo S60 and V60 Polestar," said Mr McCann.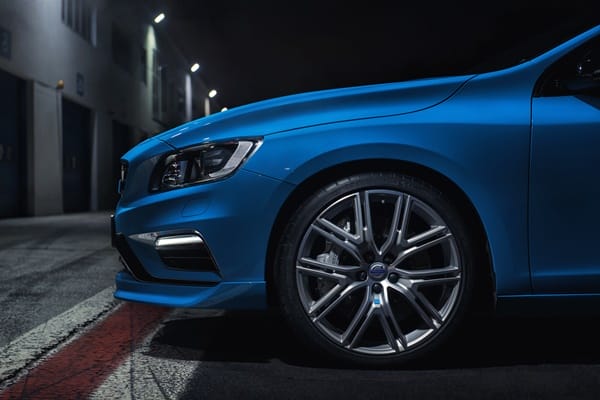 Other new features on the cars include a new 20" lightweight rim, Polestar calibrated electro-assisted power steering and a new slotted brake disc of 371 millimetres.
Explore the new evolution Volvo S60 and V60 Polestar on: http://cars.polestar.com
About Polestar
Polestar is the performance brand of Volvo Cars. The company was founded as a motorsport team in 1996 and has been successful in numerous championships, racing with various Volvo models. In 2009, Polestar started to offer performance related products and thereby intensified the business relations with Volvo Cars. The first performance cars, based on Volvo's S60 and V60, were launched in 2014. In 2015, Volvo Cars acquired the performance unit of Polestar, as a strong commitment towards a credible performance offer and with the mission to define future premium performance.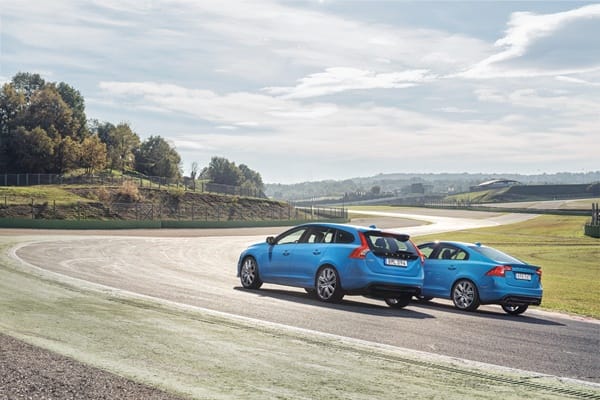 Technical Overview
Performance
Volvo S60 Polestar
0-100 km/h 4.7 sec
0-200 km/h 17.2 sec
0-60 mph 4.4 sec
0-120 mph 14.6 sec
Top speed 250 km/h*/155 mph*
Volvo V60 Polestar
0-100 km/h 4.8 sec
0-200 km/h 17.4 sec
0-60 mph 4.5 sec
0-120 mph 15.8 sec
Top speed 250 km/h*/155 mph*
* = Electronically limited
Chassis
Adjustable Polestar Öhlins shock absorbers
Front strut brace with carbon fibre enforcement
Stiffer top mount front and rear
Stiffer tie blade bushing
Polestar optimised steering
80% stiffer springs compared to S/V60 T6 R-Design
Front: 60 N/mm
Rear: 67 N/mm (S60)
72 N/mm (V60)
Tyres and rims
Michelin Pilot Super Sport 245/35 ZR20 (95Y) XL
New Polestar bespoke rims, 20×8"
Engine
4-cylinder inline engine with turbo and supercharger
1969 cc
270 kW (367 hp DIN / 362 hp SAE) @ 6000 rpm
470 Nm (347 lb-ft) @ 3100-5100 rpm
Max 7000 rpm
Max boost 2.0 bar
Polestar 3.0" stainless full-flow active exhaust system with twin 3.5" tail pipes
New turbo
New conrods
New camshaft
New fuel pump
New air filter
Larger air intake
Transmission
BorgWarner four-wheel drive
Polestar calibration for more rear torque dynamic distribution
Polestar calibrated stability control system
8-speed Geartronic automatic gearbox with paddle shifters
Faster gearshifts
Curve-hold functionality
Off-throttle functionality
Optimised shift precision
Brakes
Front: Polestar/Brembo 6 piston brake calipers
371×32 mm ventilated and floating Brembo discs
Rear: 302×22 mm ventilated discs
Curb weight
1751 kg / 3860 lb (S60)
1796 kg / 3960 lb (V60)
Features
Launch control
Sport+ mode
Aerodynamics
Polestar front splitter corners
Polestar rear spoiler
Polestar diffuser
Interior and exterior
Sport seats with charcoal, Nubuk, blue thread and Polestar imprint
Steering wheel with blue thread and leather/Nubuk
Carbon fibre centre stack
Nubuk inlay in doors
Nubuk centre armrest
Polestar gearshift knob
Polestar carpets with blue thread
Polestar sport pedals and footrest
Polestar door sills
Equipment
Sunroof only option, all others included in base specification
Colours
Rebel blue
Onyx black
Bright silver
Ice white
Fuel tank
67,5 litres
Fuel consumption (combined)
7,8 l/100 km (S60)* EU figures
8,1 l/100 km (V60)* EU figures
CO2 emission
179 g/km (S60)* EU figures
186 g/km (V60)* EU figures
Environmental Classification
Euro 6b