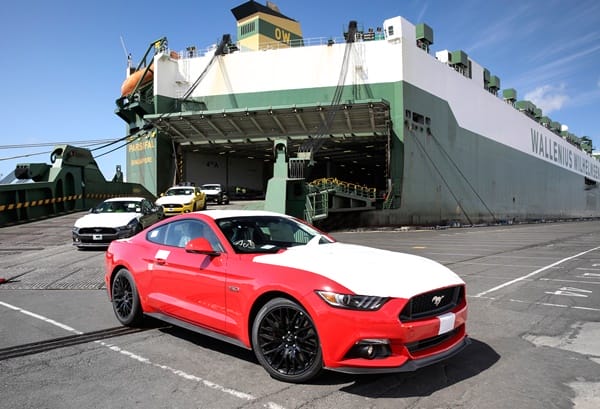 Mustang has become an instant sales halo for Ford Australia, and among the public, holds the highest favorable opinion of any of Ford's volume nameplates. It's the latest example of how Ford's commitment to Australia continues to grow beyond its investment in local R&D, which has seen $2 billion invested over the past six years.
Demand is so strong, 2000 extra Mustangs are now bound for Australia and due to arrive towards the end of 2016.
The exciting development, which proves you can never have too much of a good thing, is great news for the thousands of Australian Mustang customers eagerly awaiting the vehicle, which has surpassed 2016 sales predictions, with 1500 more orders placed than expected.
'The 2000 extra Mustangs heading for Australian shores demonstrates the excitement around the vehicle, and it validates Ford Australia's commitment to invest in expanding our performance vehicle line-up to five models this year,' says Graeme Whickman, President and CEO, Ford of Australia.
The success of Mustang coincides with a strong start to the year for Ford Australia, with sales up 17.2% on the same time last year. While Mustang was the number one selling sports car under $80,000 in the country during January and February, the good news flowed into other segments.
'Our Australian design and engineering teams played a large role in the development of Ranger and we're glad to say the Ranger 4X4 is Australia's top selling truck so far this year, with 19% of the market compared to the Hilux 4X4 on 18.5%. Our kid ready Ford Kuga is up 51% year-on-year, while Mondeo sales are up 427.9% on this time last year,' Whickman noted.
It's also an exciting time for advanced Ford technology like EcoBoost, with Australians drawn to the engine in their droves, many exposed to them for the first time via the Mustang. Infact, 40% of all Mustang Convertibles sold in February came with an EcoBoost under the hood.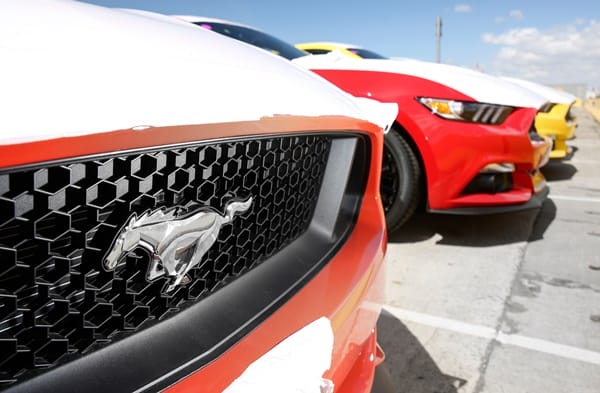 "Mustang has a bigger role as a flagship for innovations such as EcoBoost engine technology that we offer on other vehicles such as Focus and the Ford Kuga SUV to give customers a great blend of fuel economy and efficiency," added Whickman.
The 2017MY Mustang Loaded with SYNC 3 Technology
In June, 2016, production of Mustang will roll over to 2017MY. Along with the new Model Year there will be some exciting product changes.
Both 2017MY Mustang EcoBoost and GT models will be loaded with SYNC 3, which features Apple Carplay, Android Auto and Ford Applink 3.0. SYNC 3 offers increased functionality and improved responsiveness, making a drive in a Mustang an even more memorable experience.
All Mustang vehicles built from June, 2016, will come standard with SYNC 3, and EcoBoost models will come with a spare wheel. If that wasn't enough, there will not be any pricing difference for this product change, which represents a value add for customers.
A 19" steel spare wheel & tyre is unavailable on Mustang GT due the fitment of Brembo brakes.
Exciting New Colours:
2017MY EcoBoost and GT Mustangs will be available in three stunning new colours set to turn all other drivers green with envy; Lightning Blue (Prestige), Grabber Blue and White Platinum Tri-Coat (Prestige).
The only question that remains is whether they will overtake Australia's most popular Mustang colour, Race Red.
With the introduction of these new colours, some colours available on 2016MY Mustangs will be retired, including Deep Impact Blue (Prestige), Competition Orange (Prestige), Guard (Prestige).