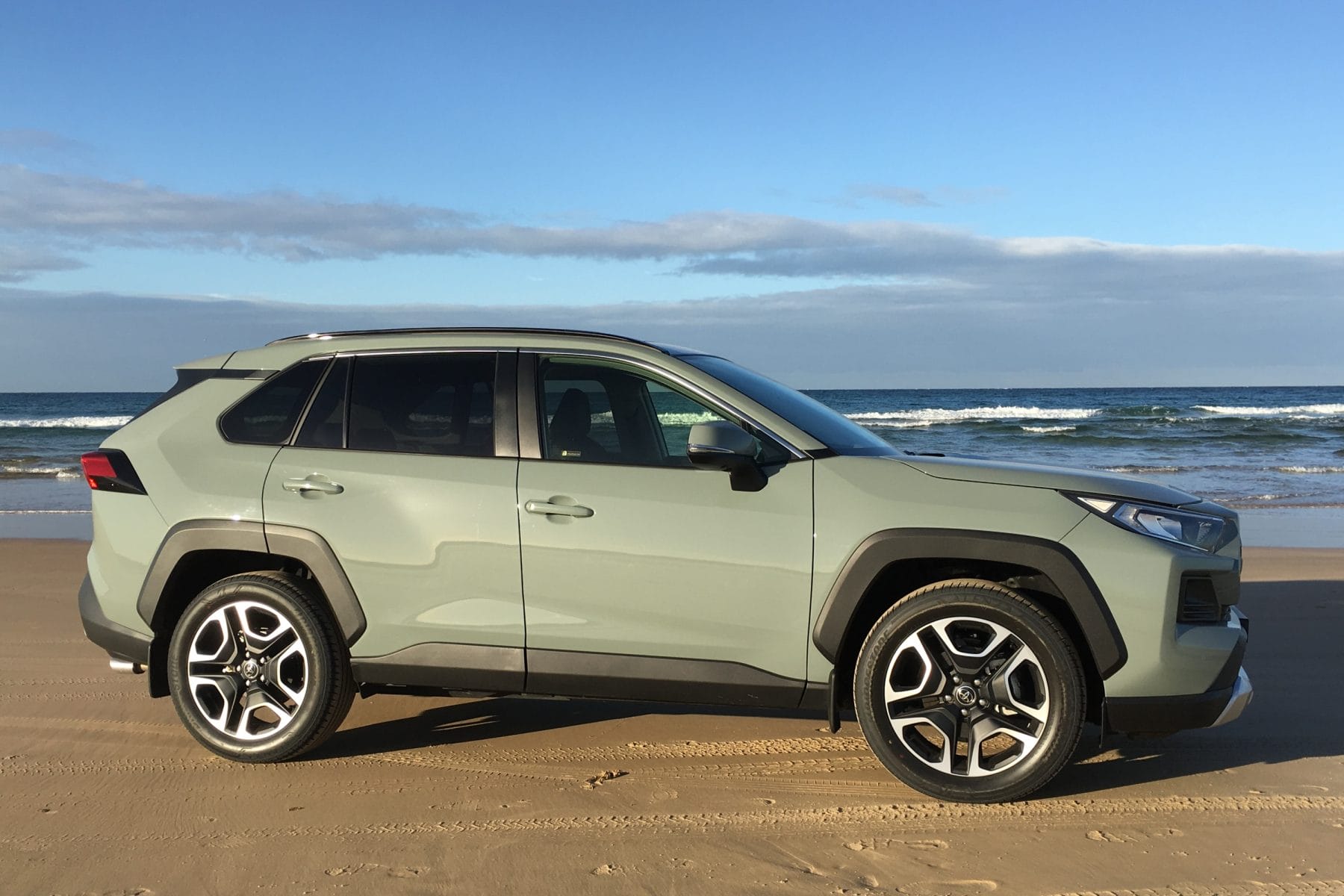 Toyota RAV4 Edge Overview
Toyota first launched the RAV4 in 1994 and has now gone through 5 generations to arrive at the latest model launched in May 2019.
In line with changing market trends the 5th generation line-up includes a Hybrid model and 2WD models. The diesel engine has disappeared though.
We drove the AWD Edge version that is packed with improved performance, safety, technology, style and refinement.
It is well laid out inside with an unusual two tone colour scheme and comfortable for even taller drivers. Airconditioned front seats add to the comfort levels.
As a single standalone variant, the new RAV4 Edge is available exclusively with a 2.5-litre petrol engine, mechanical AWD system and new eight-speed automatic transmission. Its surprisingly capable especially for dirt roads, snow trips and beach driving.
In a crowded segment the Rav 4 Edge competes with the likes of the Subaru Forester VW Tiguan, Kia Sportage amongst others. It stands proud and definitely worth a look at just under $49,000 plus the usual costs.
Im Rob Fraser
Motoring Minutes are heard around Australia every day on over 50 radio channels through the Torque Radio network. Motoring Minutes have an average daily audience of over 150,000 listeners. Motoring Minutes are also broadcast as part of Overdrive Radio Program, which is broadcast through the Community Radio Network across Australia and has a weekly audience of over 450,000.