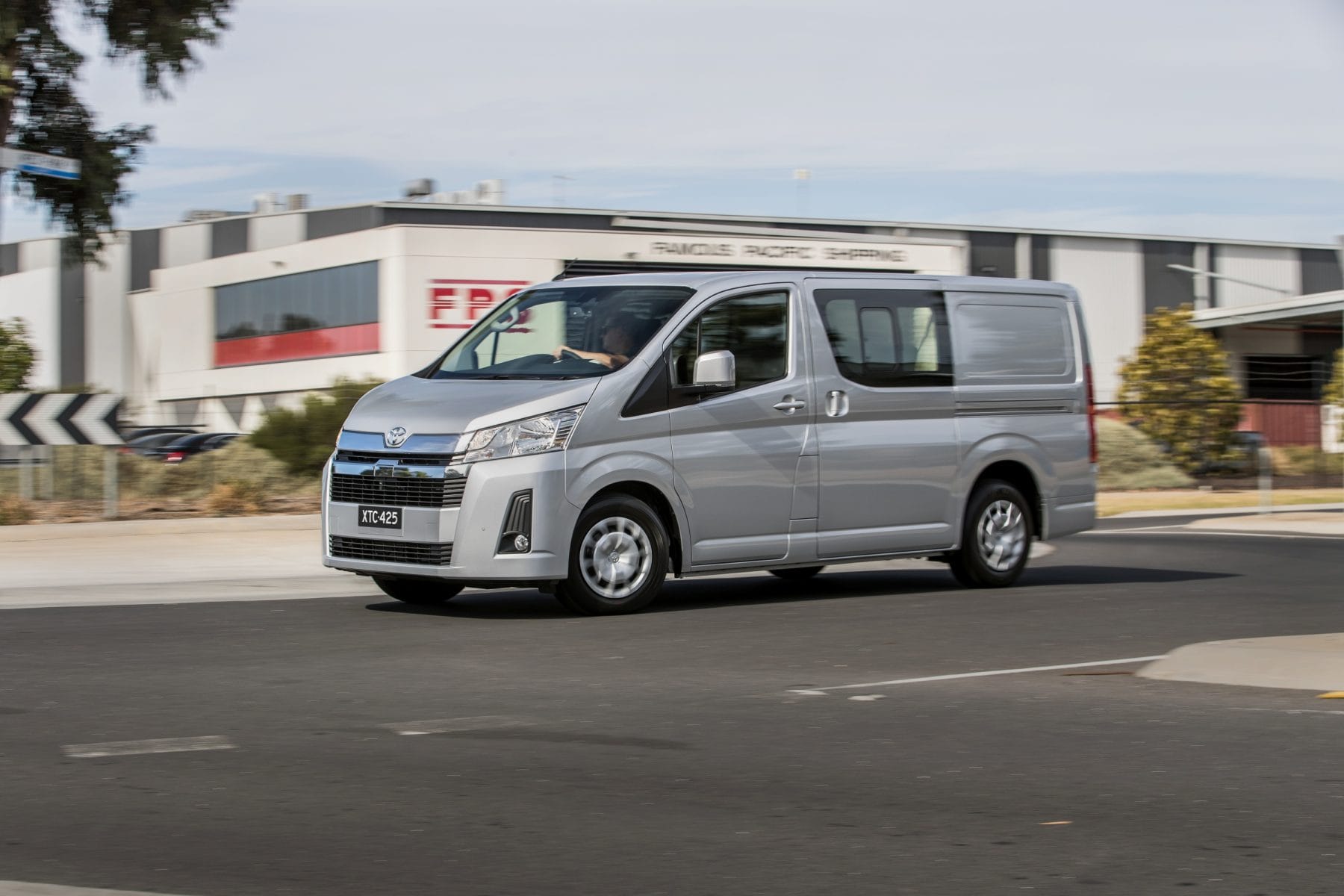 What do you buy if you have a family of five and always seem to take a LOT of luggage and gear with you. Rob Fraser has an unusual alternative.
Most cars today are designed more for four people rather than 5. The people mover style wagons have improved significantly over the last few years, but some can be expensive. This week I have driven a Toyota Hiace LWB Crew Van.
Now I would never have recommended the previous model for a family, but the new Hiace is chalk and cheese.
It has many of the expected safety and comfort features of a people mover, not all though, but has the overriding quality of enormous space for passengers and luggage, all while driving more car like than ever before.
Its easy to get into and out of, has a smooth and relatively quiet ride, has some of the latest features and in a bizzare reverse way is kinda cool.
The biggest factor is that for around $47,000 plus the usual costs its actually excellent value.