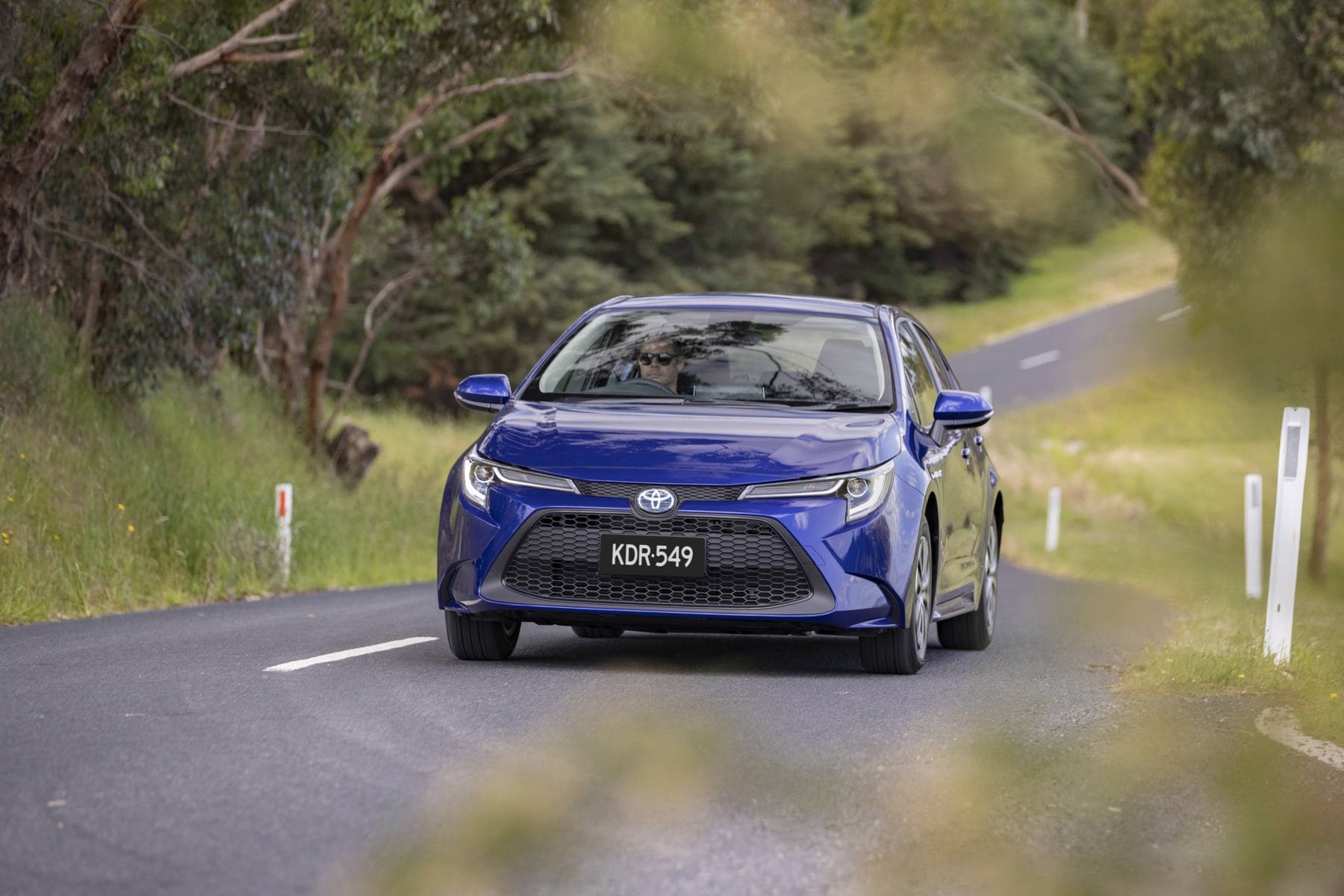 Toyota Corolla Accent Hybrid sedan – To prove just how good Toyota Corolla is, in this video, we put a body in the boot. In fact, you could put 2 bodies in the boot, with bits sawn off of course.
The rear seats go down, so with a blanket, you could cover even more foibles.
Corolla is the mainstay of the Toyota fleet for over 4 decades. 2020 Corolla sedan comes in either full petrol or full hybrid drivetrains.
Corolla has man many extras as standard equipment.
Arguably the most important is the addition of Apple CarPlay and Android Auto. It really has made Corolla something people want to buy, as opposed to being the go-to for someone wanting a cheap reliable car.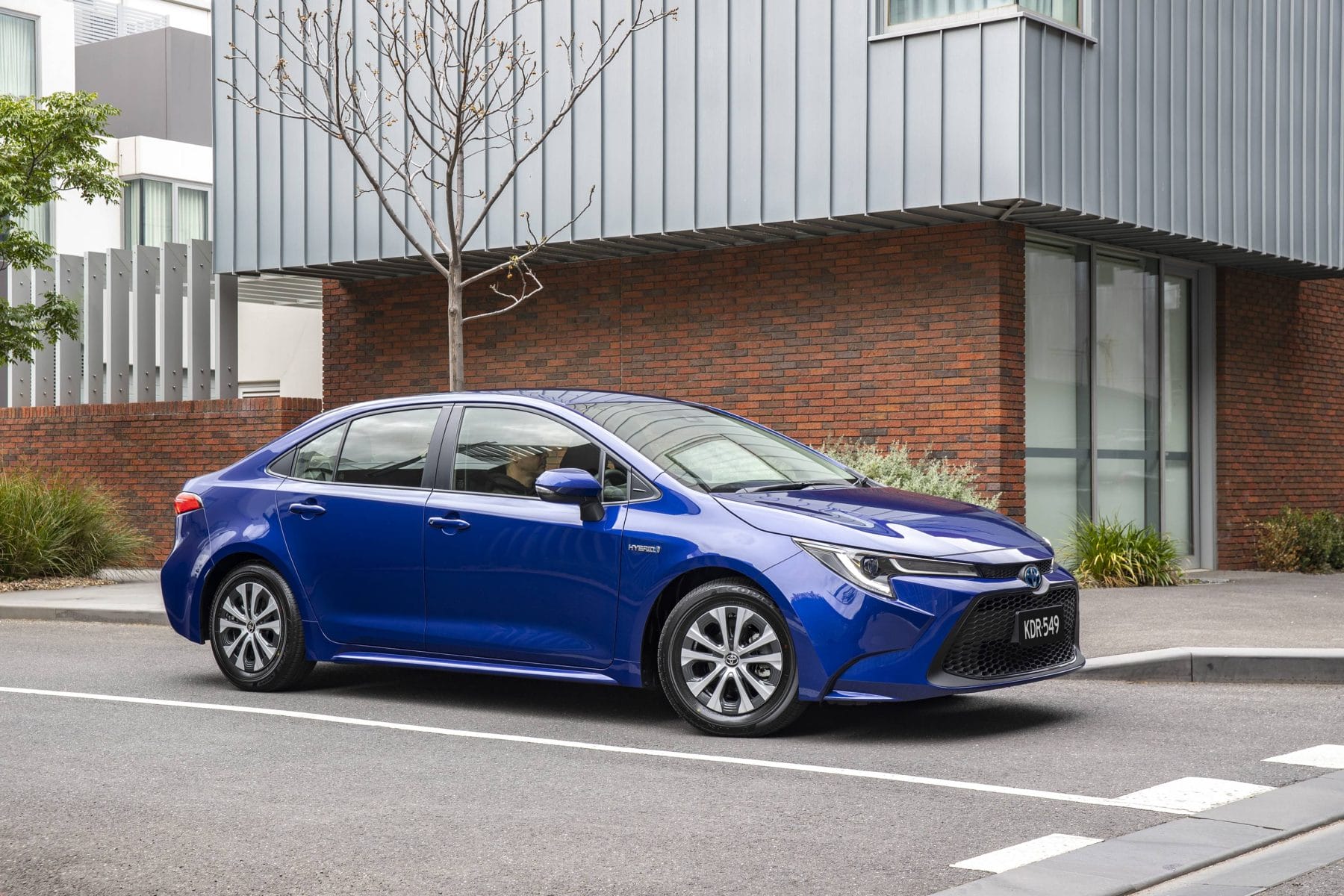 Corolla Safety:
There is a ton of included Toyota Corolla safety gear, even in this base model.
Active Blind spot monitor keeps you from changing lanes if someone is beside you. I will also warn you if someone is coming up fast with a beep and light, even if you are parked. If you try to change lanes, it will steer you gently back into your current lane.
Lane Keep Assistance centres you in the lane. Although, it seems to favour the lefthand side of the lane.
AEB is Autonomous Emergency Breaking works at all speeds to prevent, or mitigate the effects of an accident.
Airbags deploy along the dash, over the tops of the doors, and from the sides of the front seats.
Reversing Camera comes on when you select reverse.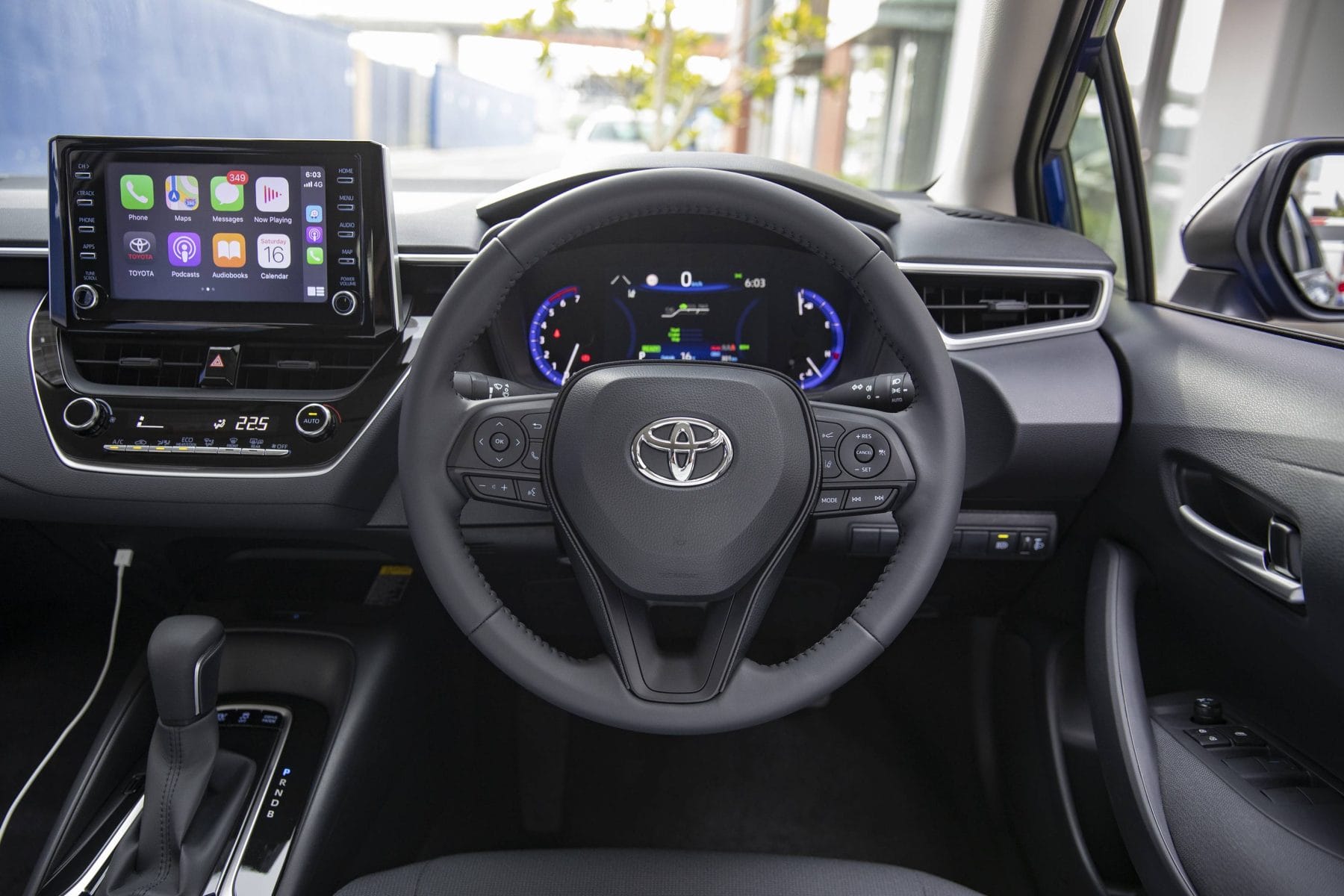 We do a full list of gadgets HERE.
See above for more Corolla Details.
With low rolling resistance tyres and a body designed for efficient aerodynamics, the Corolla sedan hybrid offers outstanding fuel efficiency with an official combined cycle fuel consumption of 3.5l/100km2 and low CO2 emissions of just 81g/km5.
The new Toyota hybrid powertrain drives the front wheels through an e-CVT and uses a 1.8-litre petrol engine complemented by a pair of motor-generators to generate a combined maximum output of 90kW.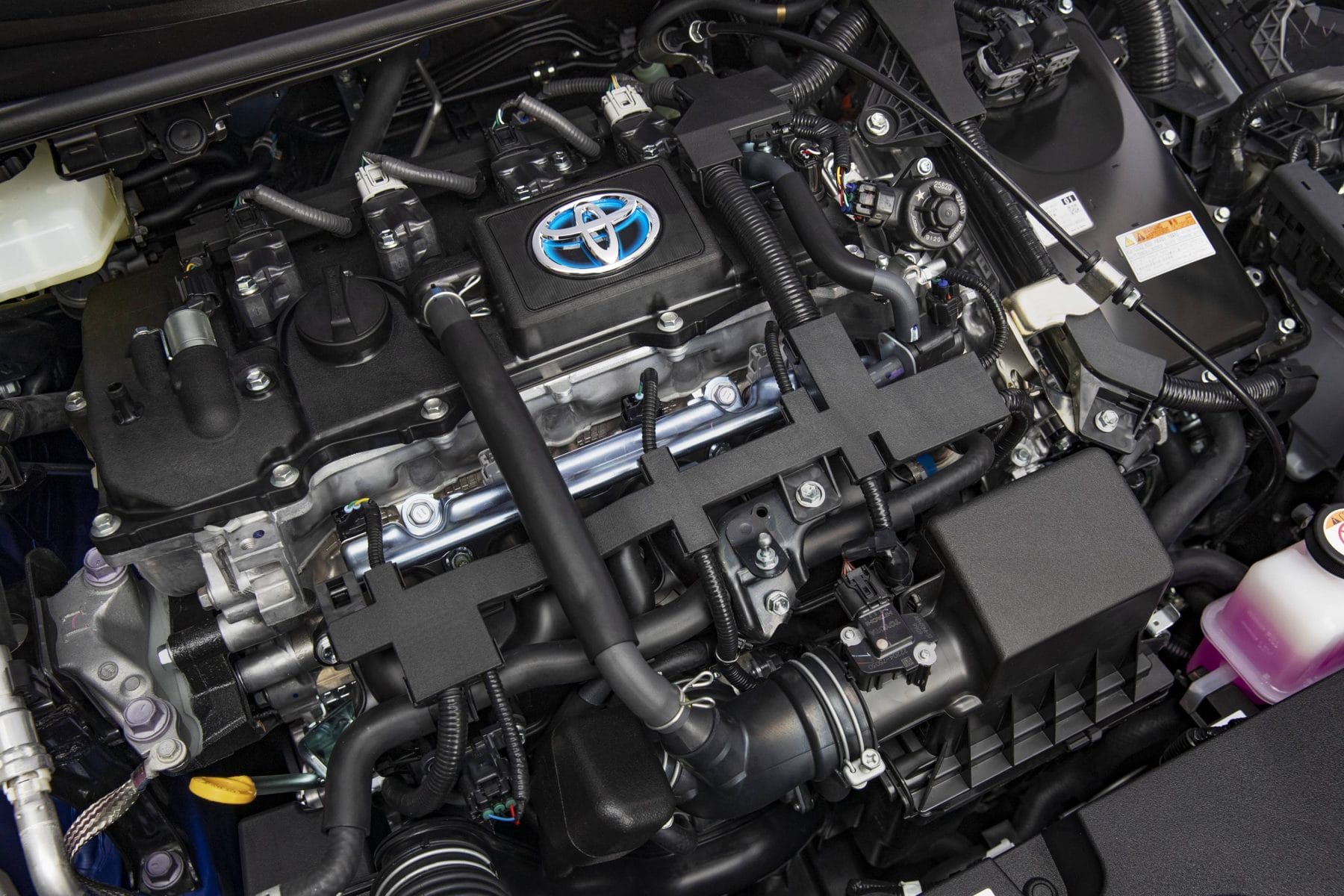 Also Look At
Price
| | |
| --- | --- |
| Ascent Sport petrol manual | $23,335 |
| Ascent Sport petrol CVT | $24,835 |
| Ascent Sport hybrid CVT | $26,335 |
| SX petrol CVT | $28,235 |
| SX hybrid CVT | $29,735 |
| ZR petrol CVT | $33,635 |
Engine: 1.8L Petrol – hybrid
Power: 90kw
CO2: 81g/k
Economy: 3.5l/100k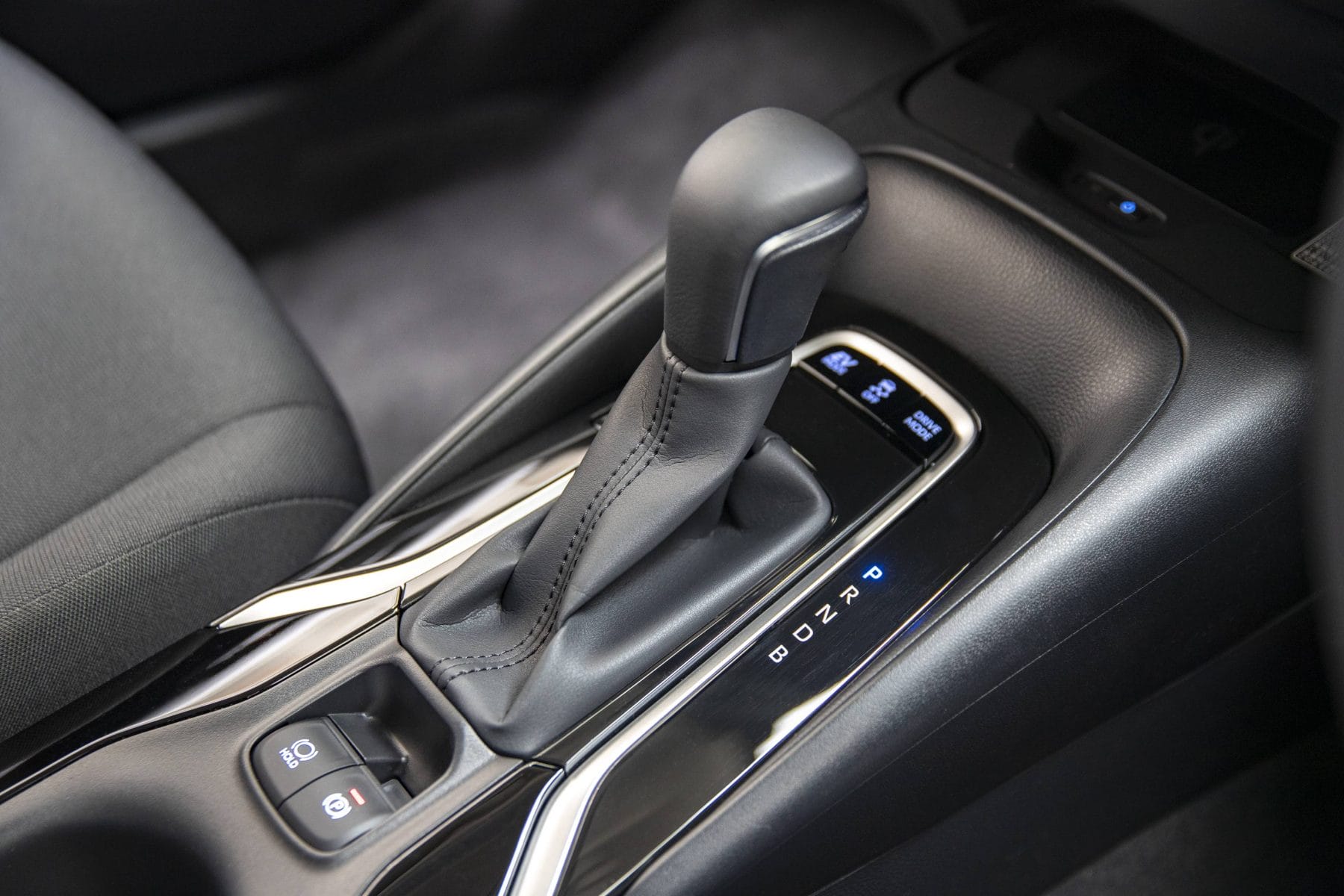 More Toyota Corolla BELOW: