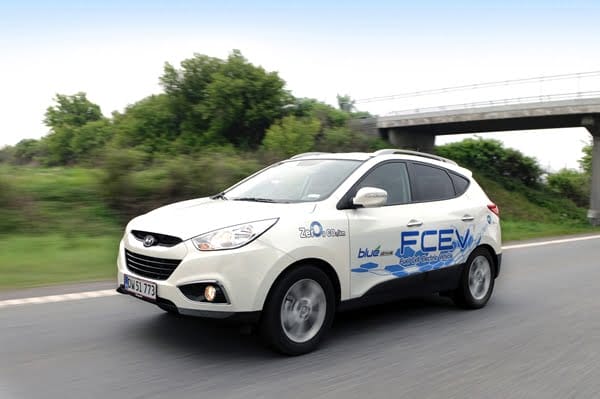 Hyundai Motor Company gave the mayors of the four Nordic capital cities the opportunity to test drive its Fuel Cell Electric Vehicles (FCEVs) and to experience the automaker's most advanced eco-friendly technologies.
Hyundai provided two of its latest ix35 FCEV for the test drive, which was held from the City Hall of Copenhagen, Denmark, on the 12th May. The ground-breaking event was attended by mayors of the capital cities of Norway, Sweden, Denmark and Iceland. After the event, H2 Logic A/S, a leading developer of hydrogen & fuel cell technology in Denmark; and the City of Copenhagen, plan to operate test drives of the vehicles at selected public events in Northern European cities.
"Today's test drive of our eco-friendly vehicles in Copenhagen is all the more meaningful since the City of Copenhagen is dedicated to achieving zero emissions in transportation," said Vice Chairman Woong-Chul Yang, head of Hyundai's R&D Center. "The MOU (memorandum of understanding) signed with the City of Copenhagen and H2 Logic will lay the foundation to commercialise Fuel Cell Electric Vehicles in Europe."
The ix35 FCEV, which emits only water vapour, boasts the same convenience as today's traditional internal combustion engine powered vehicles by offering a driving range comparable to that of petrol on a single refuelling, as well as a maximum speed of 160 km/h and zero-to-100km/h time of 12.8 seconds.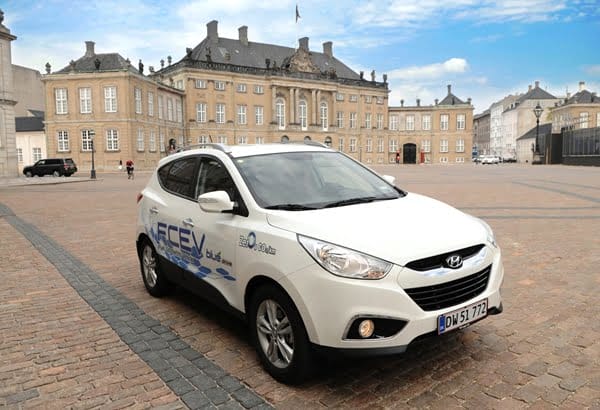 En-route to the test drive, the hydrogen-powered ix35 SUV travelled 340 km on a single refuelling, (the first for an electric car), from the city of Holstebro in West Denmark to Copenhagen in the East. The test drive demonstrated Hyundai's advanced eco-friendly technology and provided further momentum to its leading role in the European FCEV market.
This January, Hyundai Motor Group signed an MOU with four Northern European countries to operate a test fleet of FCEVs. In February, it signed an MOU with the Clean Energy Partnership (CEP) in Germany to help promote FCEVs and showcase the company's competitiveness in eco-friendly vehicles.