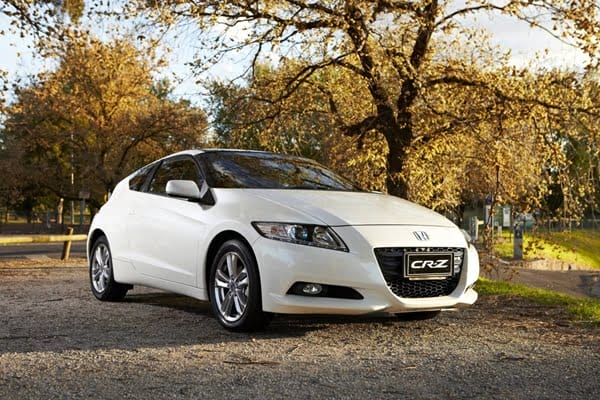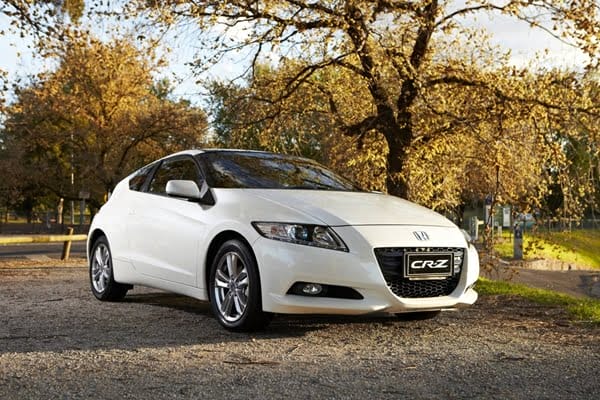 Are you a bit of a Honda fan? Then you will be interested to know that the Honda CR-Z is now available in Australia.
The CR-Z features the world's first 6-speed manual transmission combined with a hybrid drivetrain, and has a sporty aerodynamic form.
Sleek and stylish, the CR-Z evokes the iconic style of the 1980's CR-X and combines agile, responsive handling with excellent fuel efficiency.
The CR-Z pairs a 1.5-litre i-VTEC engine and Honda's Integrated Motor Assist (IMA) system, delivering a combined power figure of 91kW with 174Nm of torque for the manual transmission and 167 Nm for the CVT.
Offering a unique 3-Mode Drive System, the CR-Z can be adjusted to your needs, with NORMAL mode suited to most driving experiences. SPORT mode sharpens the throttle response and changes the parameters of the IMA system to provide more electric motor assistance and secure, solid steering. ECON mode prioritises fuel economy in the operation of the drive-by-wire throttle, ECU, air conditioning and the hybrid system. The Eco Assist function, in conjunction with ECON or NORMAL mode, enables the driver to monitor their fuel efficiency on each journey.
The stylish interior layout has the flexibility to extend usability, with rear seats designed to fold easily and quickly to increase cargo space. The cabin has been ergonomically designed around a cockpit theme, clustering critical controls close to the driver, and the instrument panel has an eye-catching and hi-tech 3D gauge design.
Achieving a five-star ANCAP safety rating – the highest possible – the CR-Z offers an array of standard safety features, including six airbags, Vehicle Stability Assist (VSA) with traction control and brake assist, active head-restraints, ABS, EBD and LED Daytime Running Lights – a first for Honda.
Other safety features include Honda G-Con technology with an Advanced Compatibility Engineering (ACE) body that provides higher levels of protection to vehicle occupants while minimising impact to the other vehicle in a collision.
The revolutionary CR-Z is in a class of its own. It will ignite your senses and change your perception of hybrids.
Pricing for the all-new CR-Z will start at $34,990* for the Sport Manual, $37,290* for the Sport with CVT and $40,790* for the Luxury CVT.