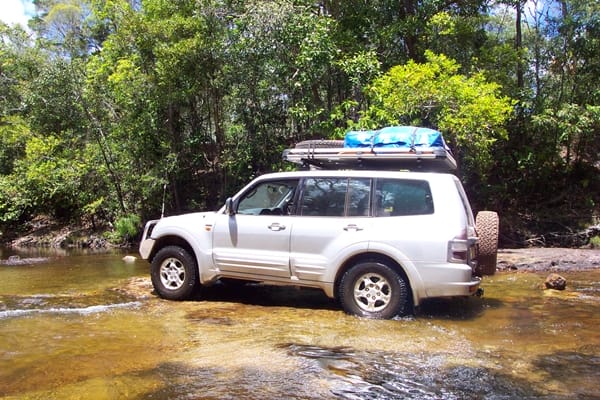 Project Pajero is where we are revitalising a 10 year old 2002 NM 3.2L 5 Sp Auto Exceed Mitsubishi Pajero to its former state as a family outback touring vehicle, without the cost of buying a brand new 4WD. Like a lot of projects, normal day to day living often gets in the way and that is as it is with Project Pajero. It's been a few weeks since we have written about the progress as the Pajero has been in dry dock for that time.
The friendly and helpful guys at Suttons Mitsubishi Arncliffe had the Pajero for a number of weeks while they fitted the new air conditioning condenser, performed the 180,000 service, checked the brakes, shocks, and a myriad of other mechanical things.
One thing we weren't counting on was a crap transmission. The reason was that after a relatively hard life the original transmission gave up the ghost a few years ago and we tossed up about replacing it with a genuine Mitsubishi replacement or a rebuilt second hand one.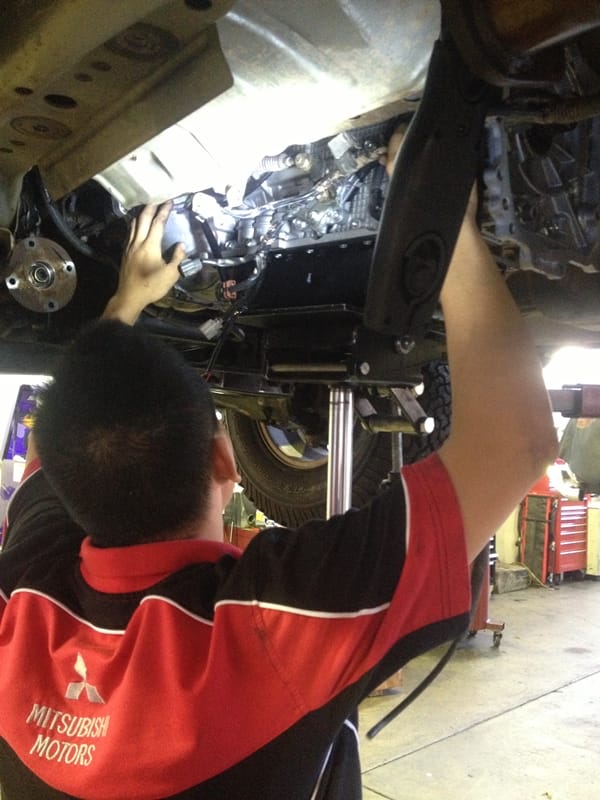 Cost factors at the time meant we went for the rebuild. That was probably about 4 years ago but in use only about 5,000km. Well luckily the guys picked up that something wasn't quite right and did all the checks on the transmission. The news wasn't good, the rebuilt transmission was a dud. Another reason to go with genuine parts. If we had we could have saved ourselves the $3,500 we spent on a dud rebuild.
You have to ask yourself how can a rebuilt transmission that has done little work end up having transmission fluid that looked like something a plumber would pull out of your blocked pipes.
So after a few choice words to lay the old one to rest , this time there was no question, it was a genuine transmission or nothing. So they ordered the new one and away we went.

It seemed like every time I went into Suttons the car was on the hoist and they were doing something. I do recall a particular visit where I wasn't so popular. It seems that to remove the old transmission wasn't such an easy job with years of mud and grime etc basically welding the bolts on, making the mechanics job ever so much harder.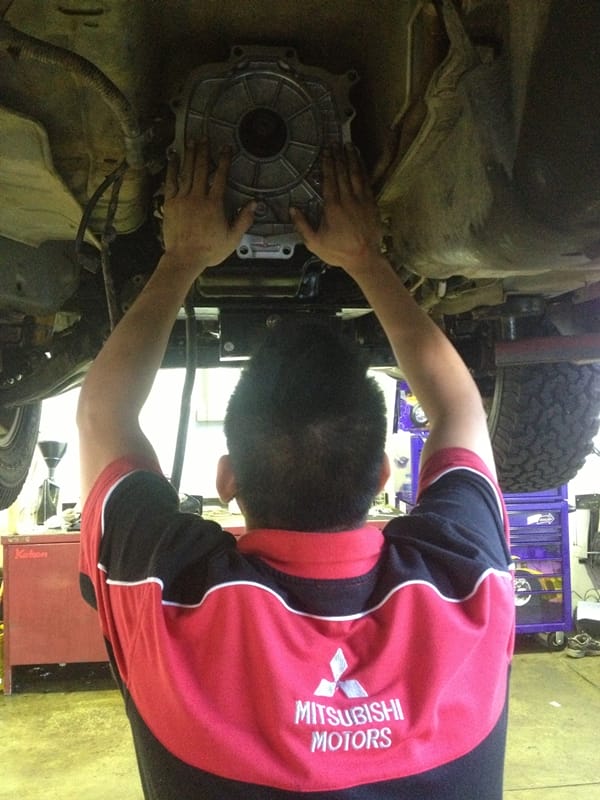 To their credit though they soldiered on and didn't really grumble much, well not to me anyway, and the end result is amazing.
The car feels like it's had a new lease of life already and is fun to drive again. In fact we have cut down on the number of vehicles we are reviewing each week simply to give the old beast a run. One of the things we have noticed most with driving the Pajero compared to new cars everyday is the advances that have been made in noise reduction.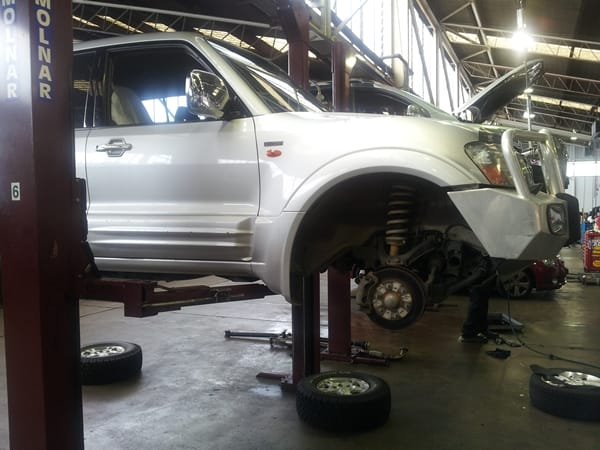 However it's comforting to hop into an old faithful vehicle, knowing that it has served you well over the years but has many years left in it. Yes the Pajero is 10 years old and has seen a lot of use for what it's made for, but the recent maintenance and replacements make it feel like a spring chicken again.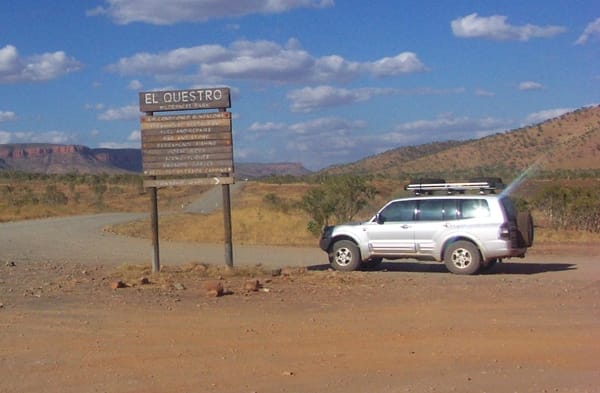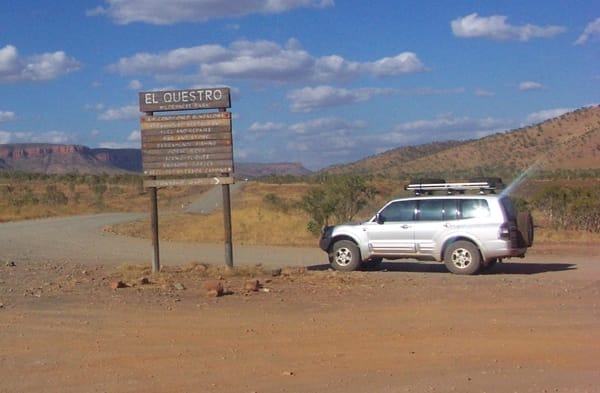 We have also got a few small trips planned over the next few months, some with quite remote outback driving and we need a reliable car for the trips. So the next step in Project Pajero is to get the vehicle given the once and twice over to see what else need addressing before we take the beast outback touring again.

While driving around we noticed that the windscreen had quite a few stone chips, so out came the UFixit Windscreen Repair kit and in no time the chips were filled and virtually unnoticeable.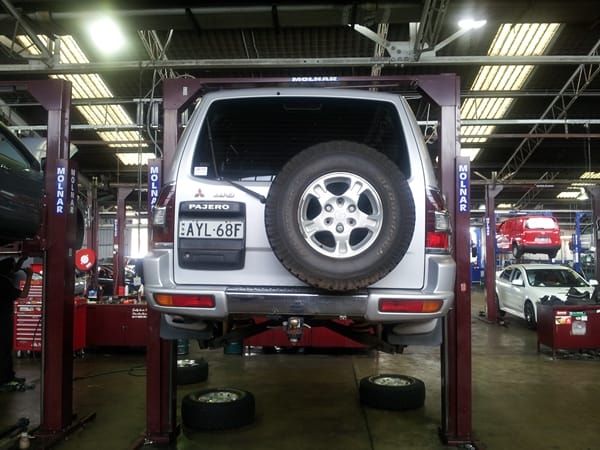 The next steps include a new deep cycle battery as the old one is dead through lack of use. Finding out why the UHF isn't working (pretty sure it's just a fuse), check the Bilstein shocks, polyair bags and coils to make sure they are up to touring, get some driving lights and a number of other things.
Stay tuned as next time we will be chatting about aftermarket accessories and preparing your 4WD for outback touring.