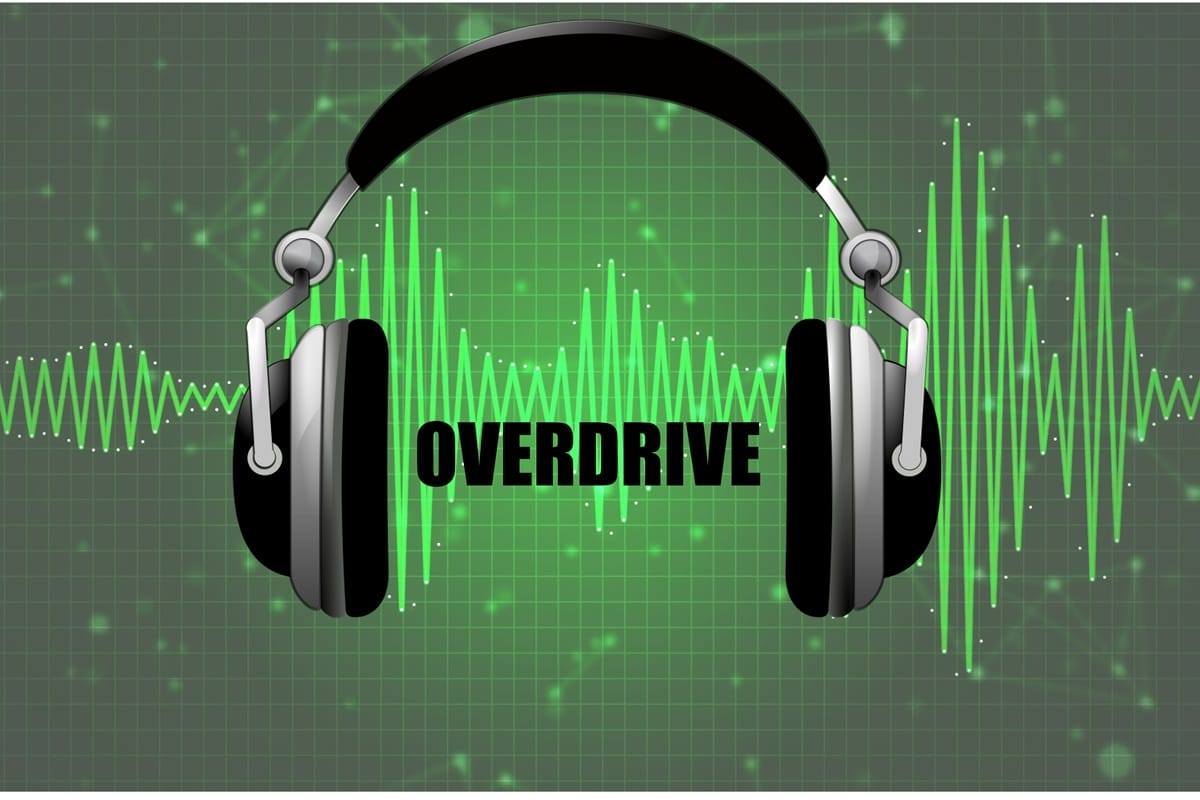 Welcome to Overdrive, a program about the wonderful world of motoring and transport. I'm David Brown
In this program we have:
News stories
Car companies withdraw ads from the Alan Jones program (1:31)
Heads of GM, Ford among CEOs rejecting shareholder-centric model (2:39)
The $8 Million Bugatti Centodieci's Radical Design Captures The Spirit Of The EB110 (3:40)
GetCharged unveils e-scooter charger in New York City (4:57)
The Problem with Amazon's Cheap Gas Stunt (5:46)
Motoring Minute – Nissan GTR (7:35)
And we have the first instalment of an interview with David Berthon and his 1913 Rolls Royce.(9:15)
Motoring Minute – Jaguar e-Pace (16:07)
We hear from Rob Fraser who went to the 50th anniversary of the Nissan Z cars. (17:32)
And Brian smith joins us again for some quirky news including celebrating potholes (21:51)
Reduced support for Alan Jones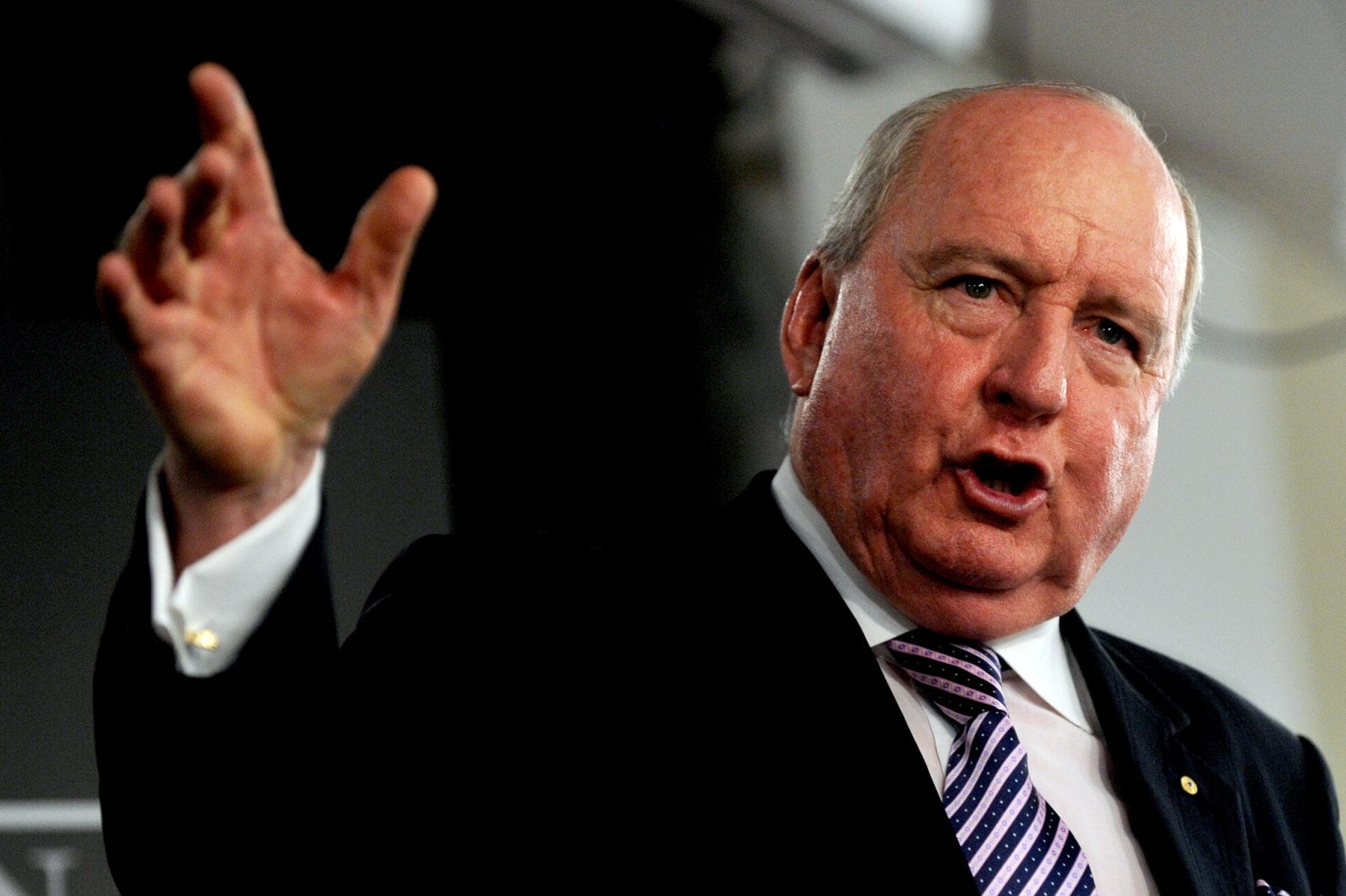 Volkswagen, Kia and Hyundai have withdrawn their advertising from the Alan Jones's radio program on 2GB after the announcer made derogatory comments about the New Zealand Prime Minister Jacinda Ardern.
The Korean companies are not making a public statement on the issue but Volkswagen has said
The Volkswagen brand had been mentioned during Mr Jones's 2GB weekday morning show as part of our brand's association with the Australian Traffic Network.
Volkswagen on Monday cancelled advertising that aired on 2GB. We do not envisage re-engaging.
Jones has been widely criticised for his inflammatory comments that appeared threatening and belittling to the NZ Prime Minister for making comments about climate change.
Other companies have also withdrawn their advertising.  Koala Mattress did make a comment on twitter which said in part
"Koala has cut ties with Alan Jones … We're a significant buyer in the medium, and it's something we should have done earlier,"
"Climate change is real, violence against women starts with words and the bloke has had too many chances …"
Heads of GM, Ford among CEOs rejecting shareholder-centric model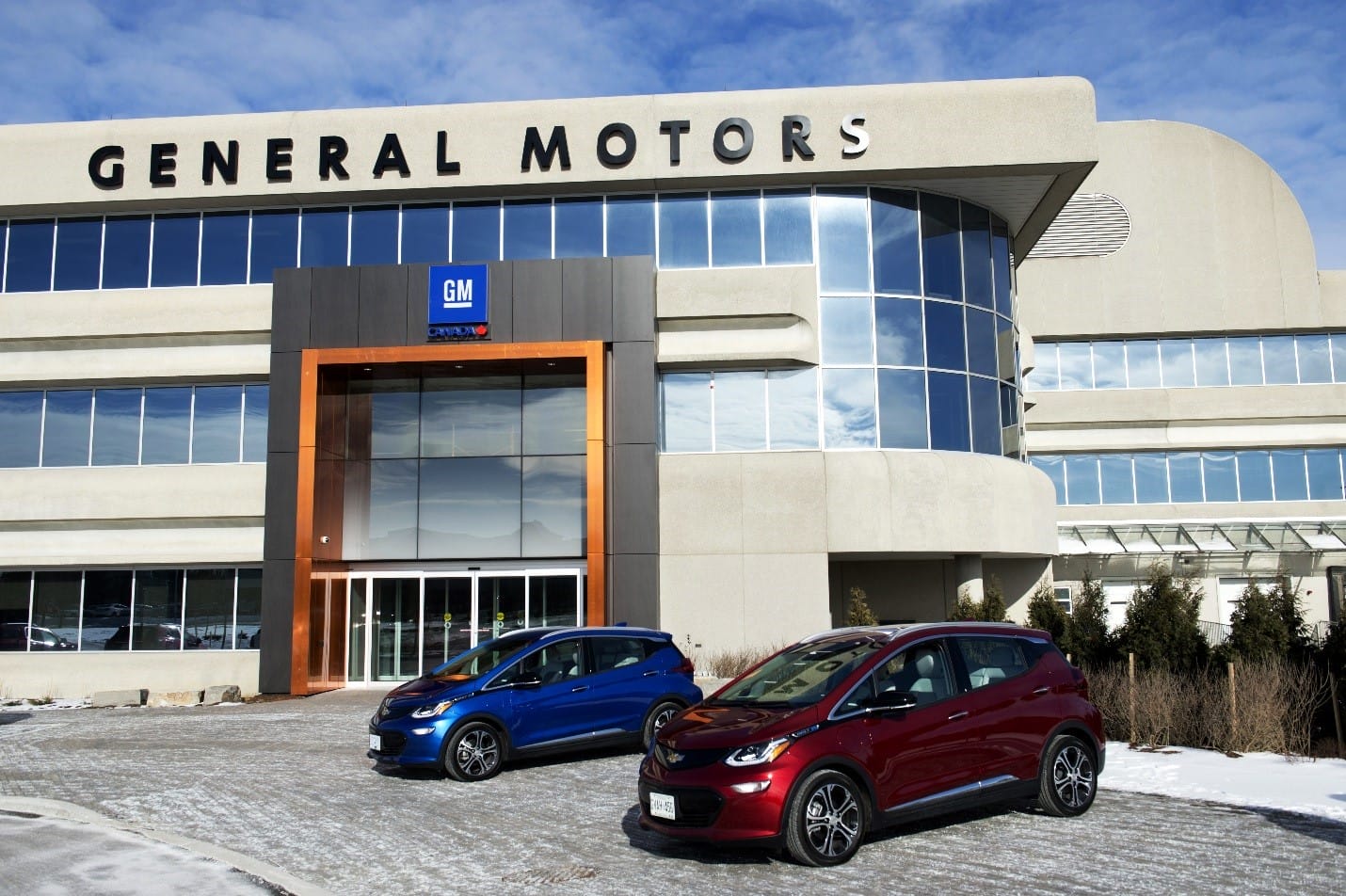 The heads of General Motors, Ford and dozens of other leaders at some of the world's largest companies are abandoning the long-held view that shareholders' interests should come first.
The Head of the US Business Roundtable said that The purpose of a corporation is to serve all of its constituents, including employees, customers, investors and society at large
"While each of our individual companies serves its own corporate purpose, we share a fundamental commitment to all of our stakeholders,"."
The shift in corporate priorities comes as widening income inequality and the rising costs of items including health care and higher education have led some politicians and others to question whether the fundamental premise of American capitalism should be revamped.
Fiat Chrysler Automobiles is not a member of the organization and was not invited to sign the statement, said a company spokeswoman, but added that the company does hold similar values.
The $8 Million Bugatti Centodieci's Radical Design Captures The Spirit Of The EB110
Bugatti is back at Pebble Beach with yet another high-priced, high-horsepower hypercar – the Centodieci. Cento-di-etchi. In Italian that translates to 110.
The car is not only celebrating the 110 years since the company's founding, but it's also paying homage to its iconic 90s supercar the EB110, which, unsurprisingly, was built for Ettore Bugatti's 110th birthday in 1991. Bugatti is limiting production to just 10 with a starting price of around $17 million Australian dollars.
However, even if you have enough spare cash to cover the eye-watering price tag, you are too late. Bugatti has already sold all 10 examples before they revealed the car to the public.
The Centodieci features a thumping eight-litre, 16-cylinder petrol engine with four turbochargers making 1176kW and 1600Nm of torque
The super car can sprint to 100km/h from a standstill in a blink of an eye at 2.4 seconds. And it can hit 300km/h in 13.1 seconds.
GetCharged unveils e-scooter charger in New York City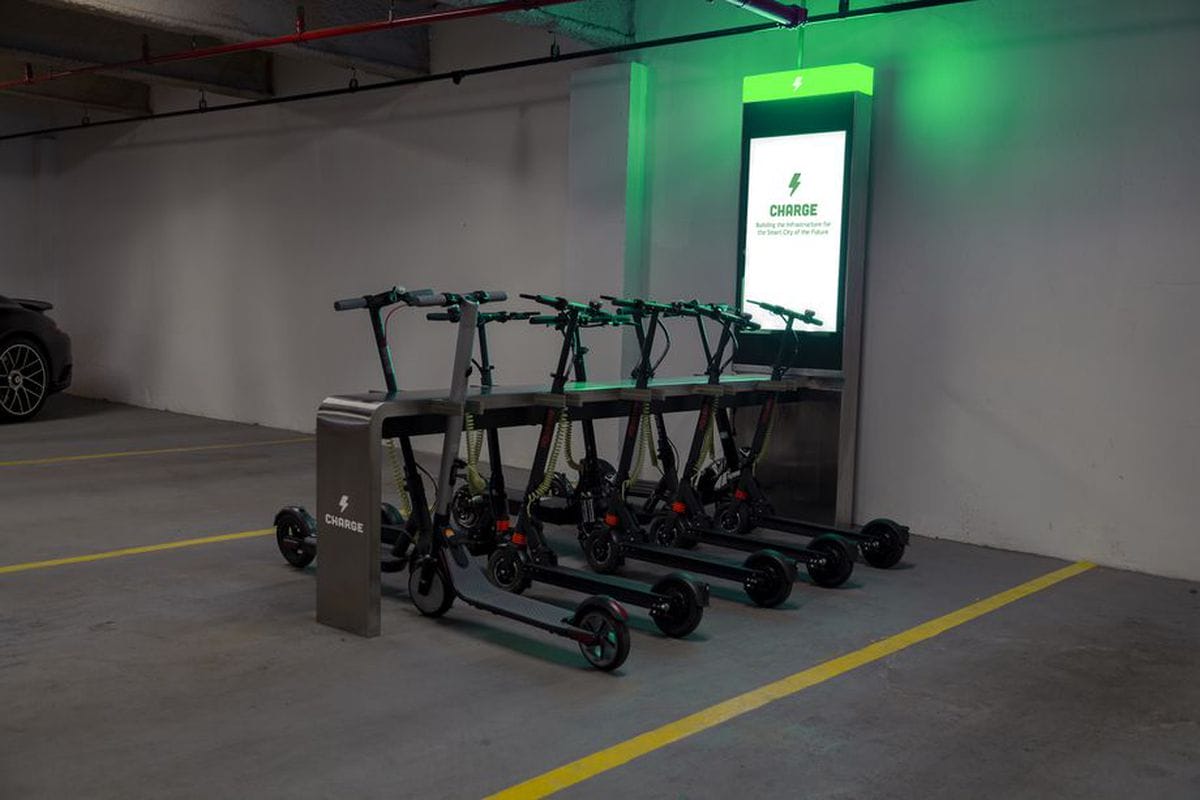 Micro-mobility firm GetCharged has unveiled a charging and docking station for electric scooters in New York City.
"However, significant pitfalls remain with the dock-less model, such as cluttered streets and sidewalks and the risk of fire when charging multiple scooters in residential buildings. The Get Charged model provides vital infrastructure for riders and ride-share operators by offering a convenient place to charge and store e-vehicles, helping protect the integrity of city streets and keeping pedestrians and residents safe."
A spokesman for the New York City Council, says the pilot will obtain feedback from riders and gain an understanding on the impact of the stations on surrounding communities. It will be interesting to see what benefits micromobility brings to the City.
The Problem With Amazon's Cheap Gas Stunt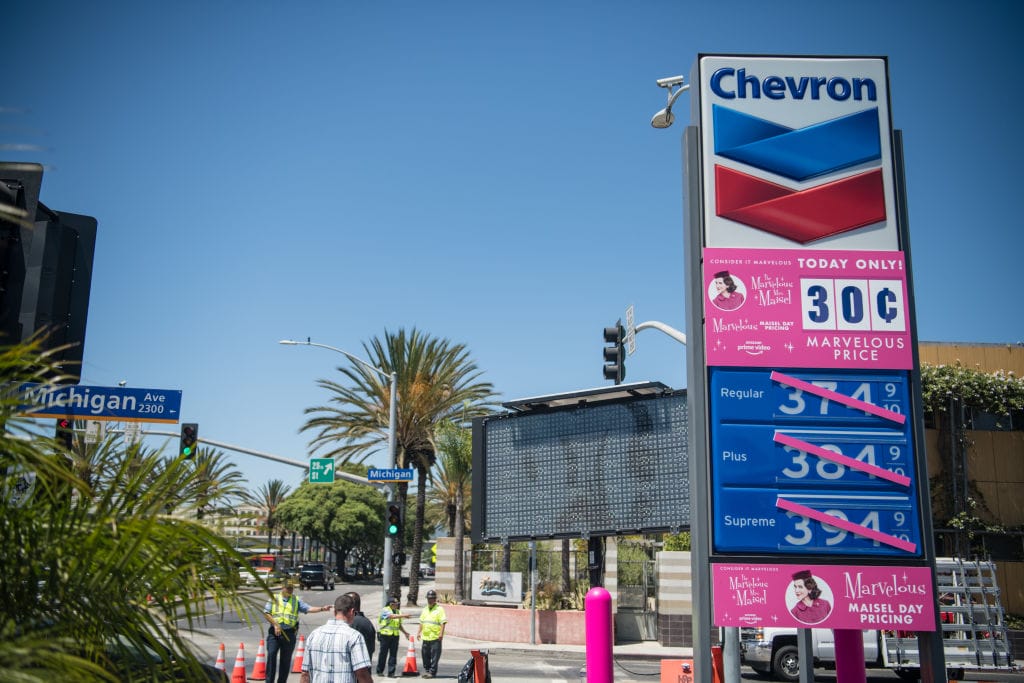 To promote a 1950's TV show Amazon Studios surprised L.A. with a day of throwback bargains. As part of its Emmy campaign for the period drama The Marvelous Mrs. Maisel, the production arm of the e-commerce giant subsidized 1950s prices at classic Hollywood standbys, including 99-cent pastrami sandwiches at Canter's Deli and 45c cheeseburgers.
But the promotion that got the most attention was 30c a gallon petrol at a Santa Monica Chevron station. Drivers immediately descended on the cheap fuel once the promotion began, creating a huge traffic jam.
By late morning, the Santa Monica police department had to step in to direct traffic, and by early afternoon, congestion became so severe that first responders would have struggled to pass in the event of an emergency. Police decided to shut the deal down early, disappointing many queuing motorists.
Reimbursing businesses for these steep discounts required the deep pockets of Amazon, a multi-billion dollar company that has faced much criticism for the wages and conditions it offers workers in its fulfillment centers. One comedian raised the question as to why Amazon didn't pay it's workers 1950's wages on the day. That would have been about $1 per hour.
You can find more information at Driven Media or previous programs are available as podcasts on iTunes or Spotify. OR our Facebook site OverdriveCity
Originally broadcast 24 August 2019 across Community Broadcasting Association of Australia (CBAA) and Torque Radio affiliated commercial radio channels.