Hello and welcome to Overdrive a program with an infatuation about trains, planes and automobiles.
News
Transport for NSW to trial new tech to keep women safe travelling at night (2:05)
Toyota Corolla hybrid (3:08)
Honda HRV RS (4:11)
Toyota Lunar Cruiser could take hydrogen fuel-cell tech to the moon (5:19)
The Rolls-Royce Ghost Is The Luxury Marque s Most Important New Car (6:19)
Motoring Minute
Volkswagen T Cross (7:26)
Feedback
Sean Connery turns 90 – what car would he drive if he was still James Bond (8:44)
A proposed race track in NSW near Port Stevens is on hold (9:55)
Helping a young guy ride his bike even if it is on your driveway (10:09)
Mini Anniversary – Spike Milligan advert and BBC documentary (10:44)
Interview
Nearly every truck trailer operating in Australia is made here. Truck design is developing at a fast rate and now is well placed to adapt to the changing world where the freight industry is now seen as an essential service.
We speak to the CEO of Heavy Vehicle Industry Australia, Todd Hacking (12:56)
Interview
Last week we noted that an American company is putting an electric engine in old Rolls Royce Phantoms. This week I talk to Brian Crump President of the Rolls-Royce Owners' Club of Australia (NSW Branch) and trustee of The Sir Henry Royce Foundation Australia. He calmly expresses his admiration for new technology but also his desire to keep classic motoring for what it was. (20:30)
Motoring Minute
Skoda Kodiaq RS (27:57)
Transport for NSW to trial new tech to keep women safe travelling at night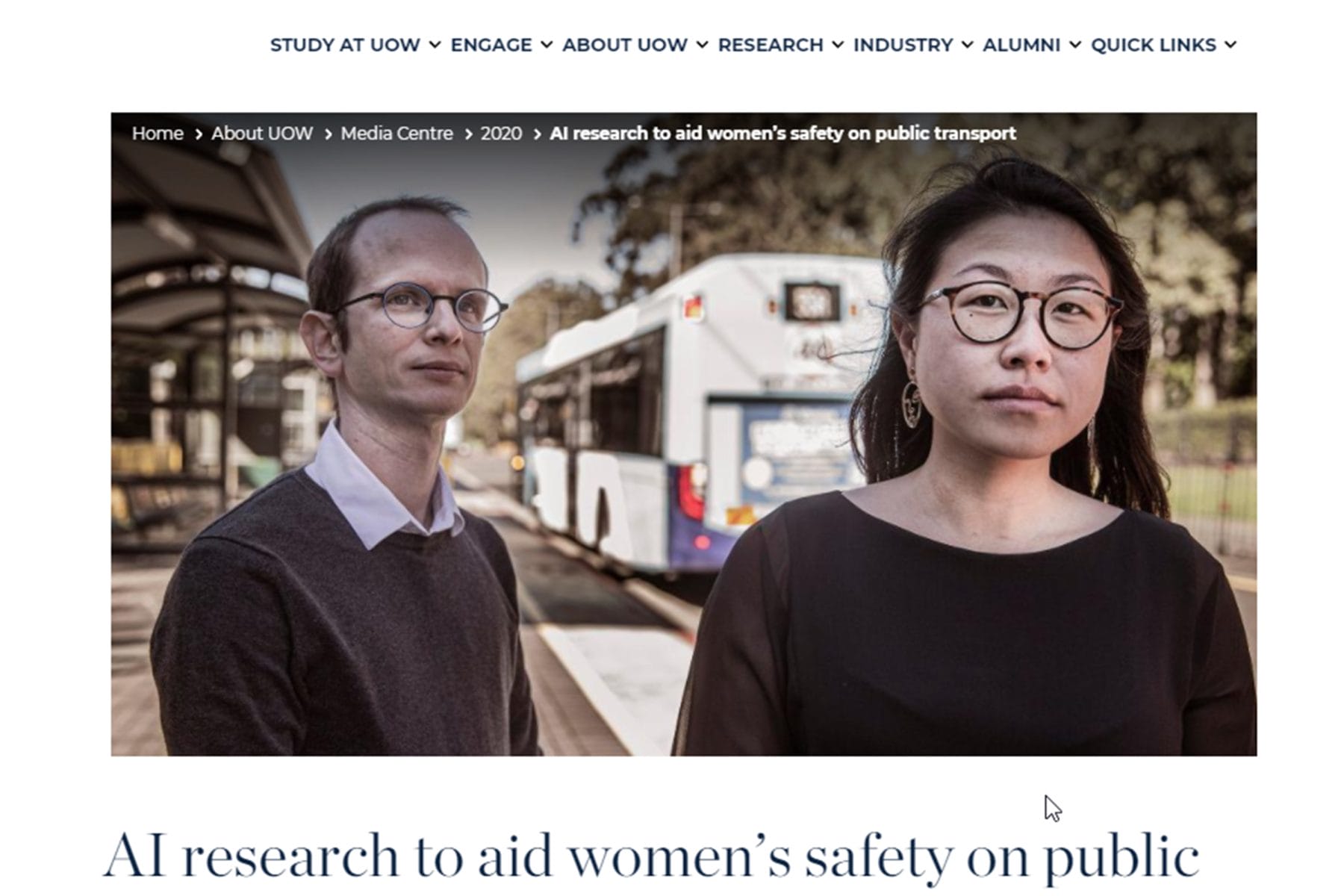 Researchers from the SMART Infrastructure Facility at the University of Wollongong are developing software that will allow existing closed circuit television cameras to automatically identify and report suspicious or violent incidents.
The project was one of four winners of Transport for NSW's Safety After Dark innovation challenge.
The AI system will detect incidents such as people fighting, a group of agitated persons, people following someone else, other abnormal behaviour even people arguing,"
It can also identify an unsafe environment, such as a lack of lighting.
"The system will then alert a human operator who will assess and determine if it is a real dangerous situation then call in resources as necessary.
Not only can the intervention be initiated but if there is no danger the information is feedback so the program will become smarter, learning in a similar way to a human being.
Toyota Corolla hybrid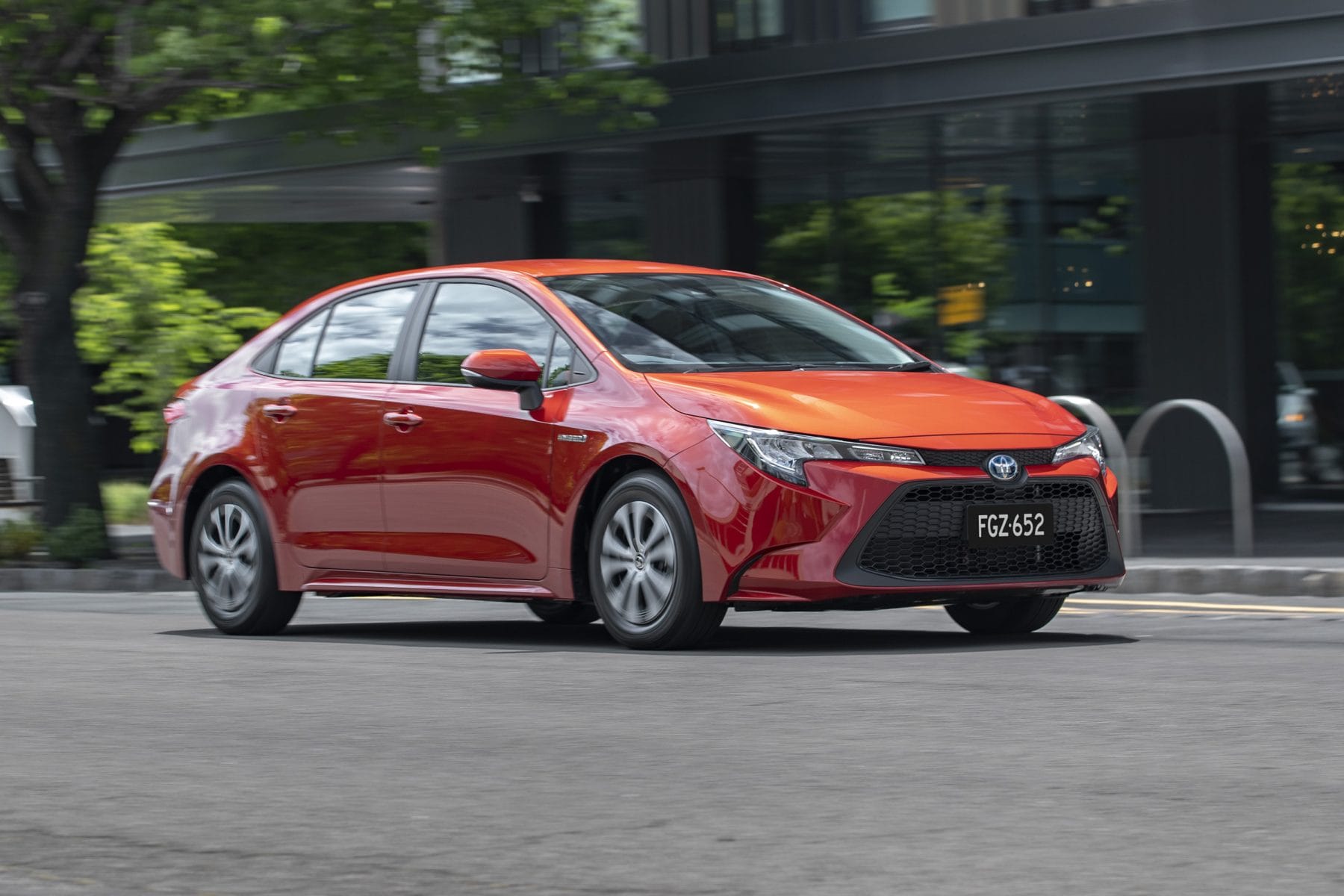 A fully electric vehicle can have staggering acceleration but a hybrid is more about fuel economy than powerful performance.
The Corolla hybrid has a combined power of 90kW where as the non-hybrid has 125kW – but the hybrid is rated at 3.5 l/100
There is little difference in driving the Corolla hybrid although it sounds or doesn't sound a bit different at slow speeds
The petrol engine does not initially start. It is only on battery for the first short while such as backing out of the driveway.
With initial acceleration, there's an audible whirr of the electric motor.
The hybrid has a Continually variable Transmission which can select any ratio (within limits) that is best for the situation. But when pushed the combined engine and gearbox noise is intrusive.
The hybrid option costs an extra $1,500 but is not available the top of the line ZR.
Honda HRV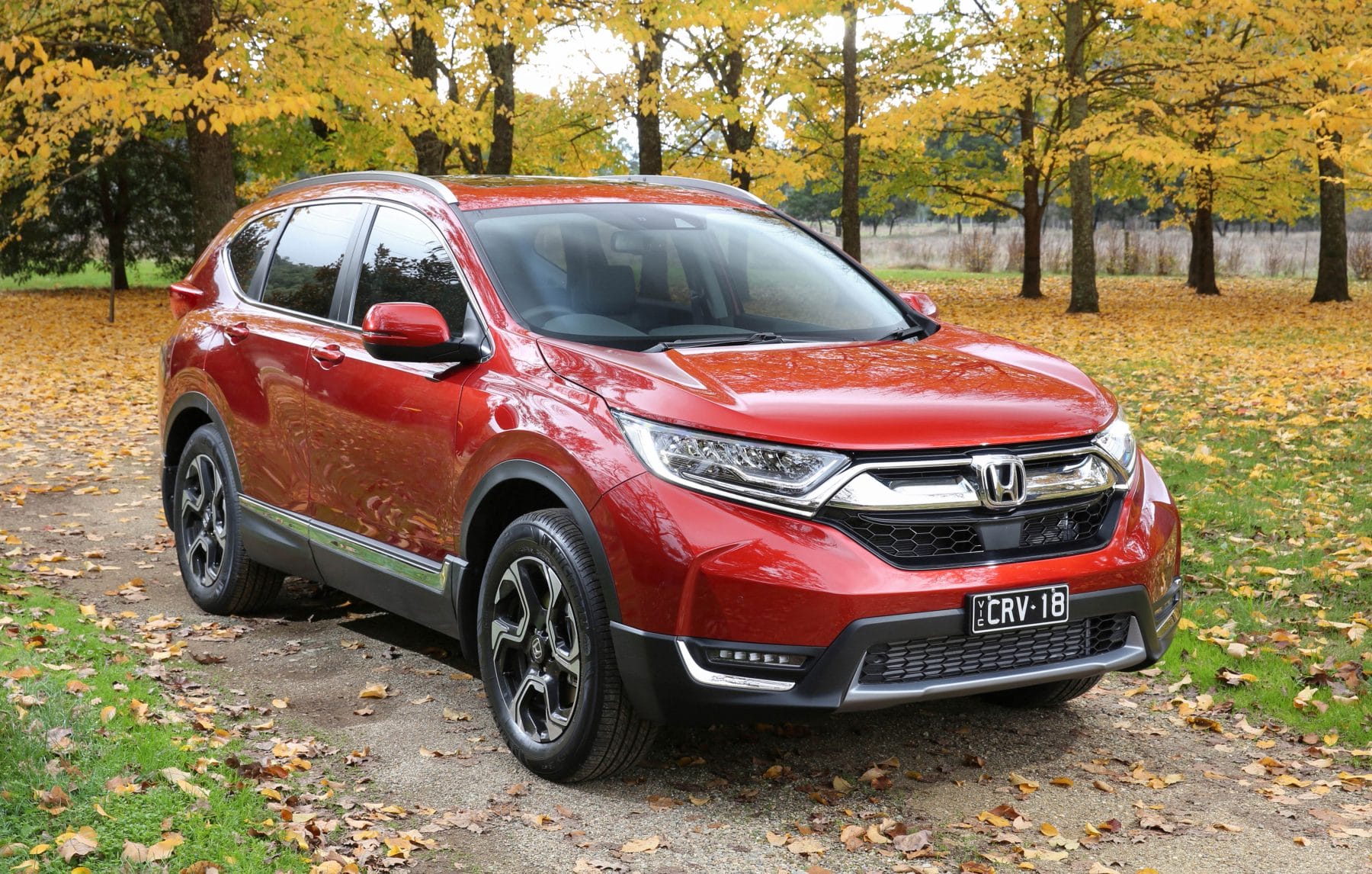 The first Honda HRV small SUV was a square box with a chisel nose. It looked like a pencil rubber.
The latest model is far from that. More stylish and good room inside including a very good luggage compartment.
The Honda has strong angles in the design especially at the front, sloping roofline, great-looking wheels.
Clean but not ultra-modern dashboard interior – 7inch infotainment screen. Blue tooth connectivity was a hassle.
We drove the RS which is their sporty model, It's just not sporty. 105 kW. These a Hyundai Kona small SUV with 130kW.
Pottering around the city it was fine and Honda tell us it is the most popular small SUV in the private market. But rev it out and/or drive on courses bitumen country roads and the noise is a bit too intrusive.
Only in 2-wd, the RS is $33,700 plus on-road cost.
Toyota Lunar Cruiser could take hydrogen fuel-cell tech to the moon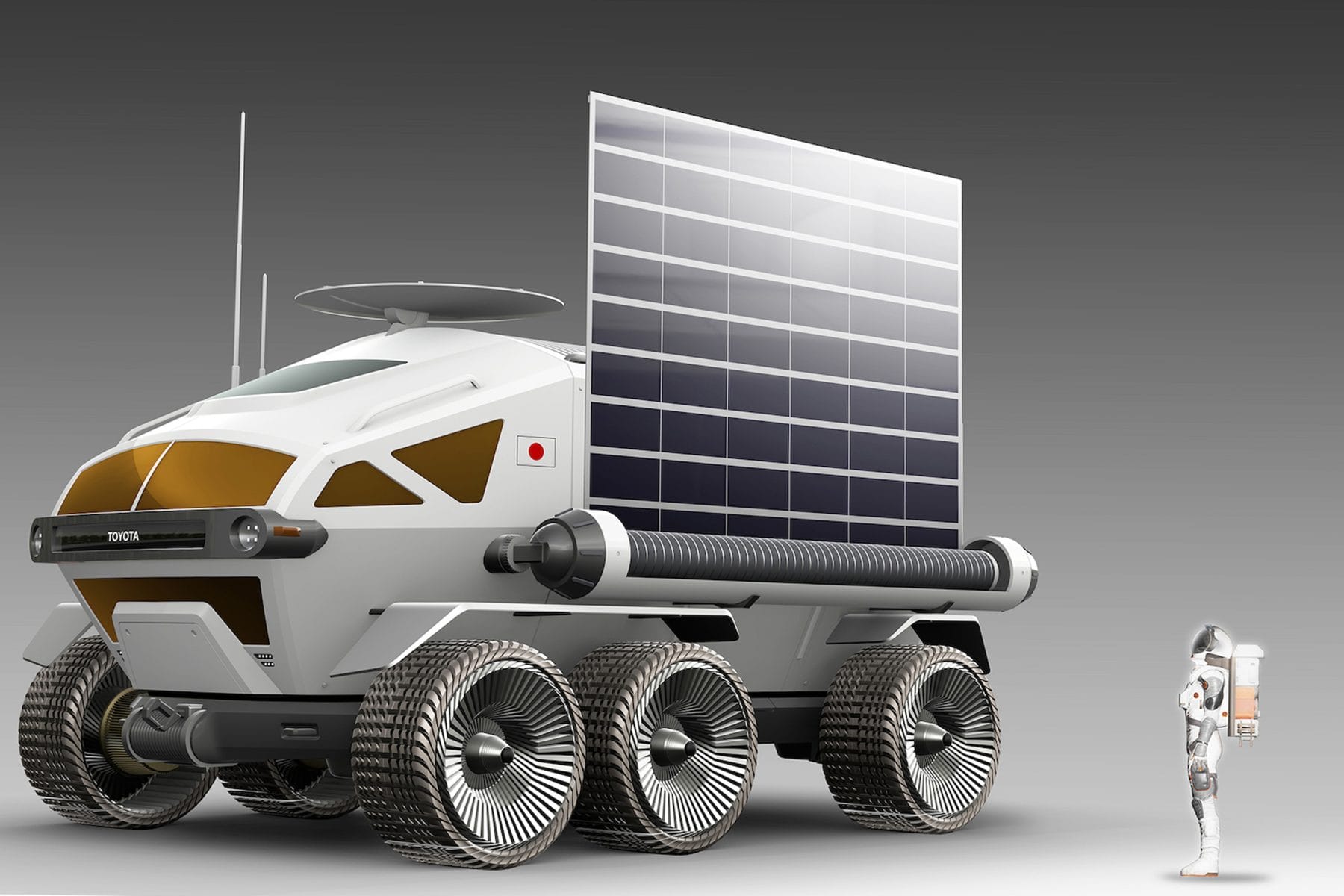 Vehicle product placement is a big thing in movies. It helps if the hero is driving your car.
The next frontier for brands is space.
The Japan Aerospace Exploration Agency and Toyota have named the large moon rover which they are jointly developing the "LUNAR CRUISER".
With obvious reference the Toyota Land Cruiser they say the name reflects the quality and durability that is associated with their earthly vehicle.
In order to achieve the travel demands of a future lunar surface-based society, the vehicle is enclosed and pressurised and is starting to look more like a recreational vehicle rather than the dune buggy appearance of the first lunar rover.
It will be six-wheel drive and powered by a hydrogen fuel cell driving electric motors with a range they hope of 10,000 kms.
An expected launch date is not till the latter half of the 2020s.
The Rolls-Royce Ghost Is the Luxury Marque s Most Important New Car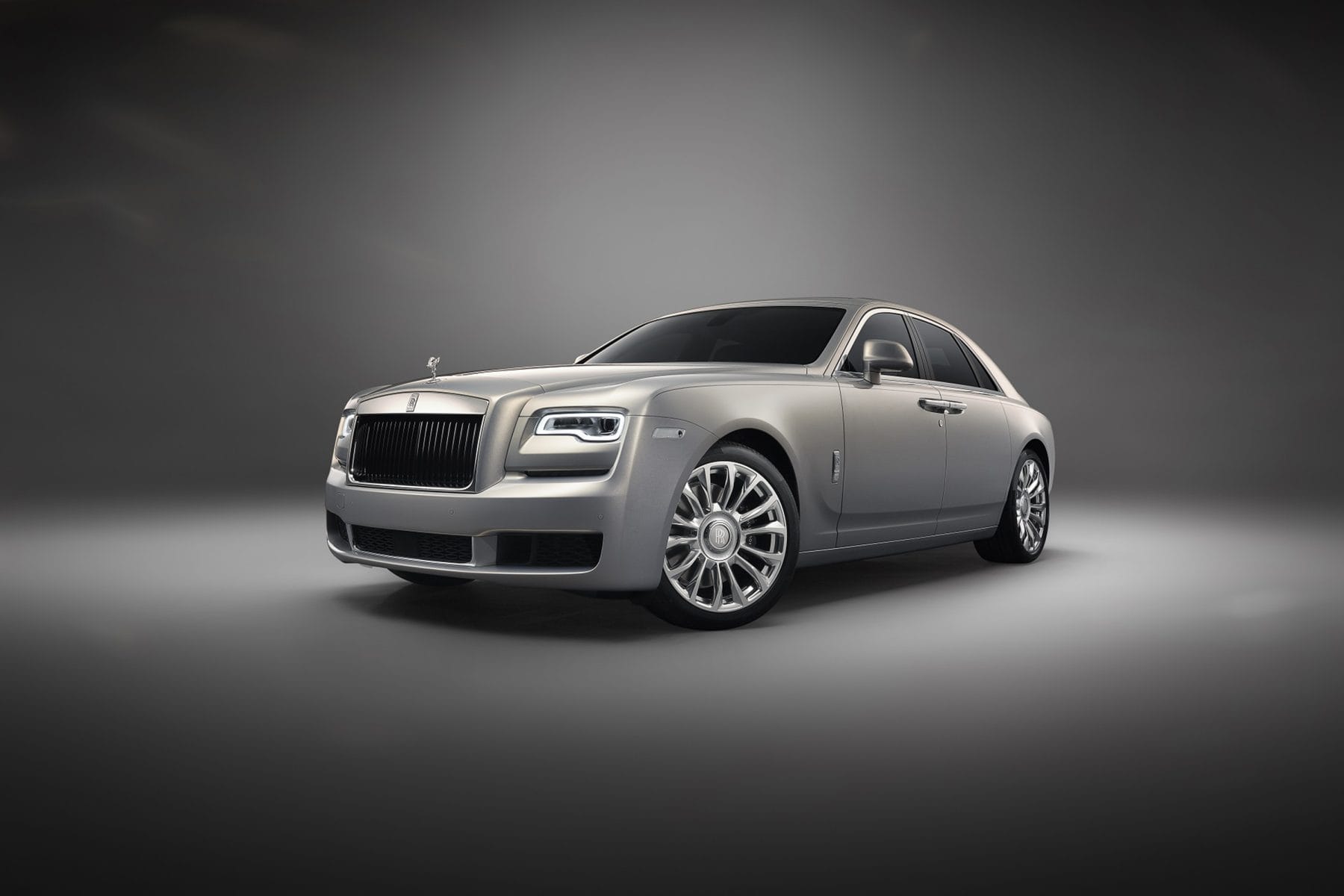 And to keep you informed on vehicles you might consider buying; Rolls Royce has announced its latest update of its Ghost model.
They say it is built for the post-opulence age and is completely redesigned and re-engineered. The Spirit of Ecstasy emblem and the umbrellas stored inside the car are the only items that have not been changed.
The first Ghost was introduced ten years ago and has since become the most successful model in the company's 116-year history.
The model aims to be a slightly smaller, less ostentatious way to own a Rolls-Royce.  The Ghost models tend to driven by the owner rather than a chauffeur.
It is powered by a 6.75-litre twin-turbocharged V12 delivering 420kW and 850Nm of torque operating through an eight-speed satellite-aided automatic transmission.
It has all-wheel steer, all-wheel drive
We won't see it here till at least next year.
You can find more information at Driven Media or previous programs are available as podcasts on iTunes or Spotify. OR our Facebook site OverdriveCity
Originally broadcast 5 September 2020 across Community Broadcasting Association of Australia (CBAA) and Torque Radio affiliated commercial radio channels and has a weekly audience of over 450,000.