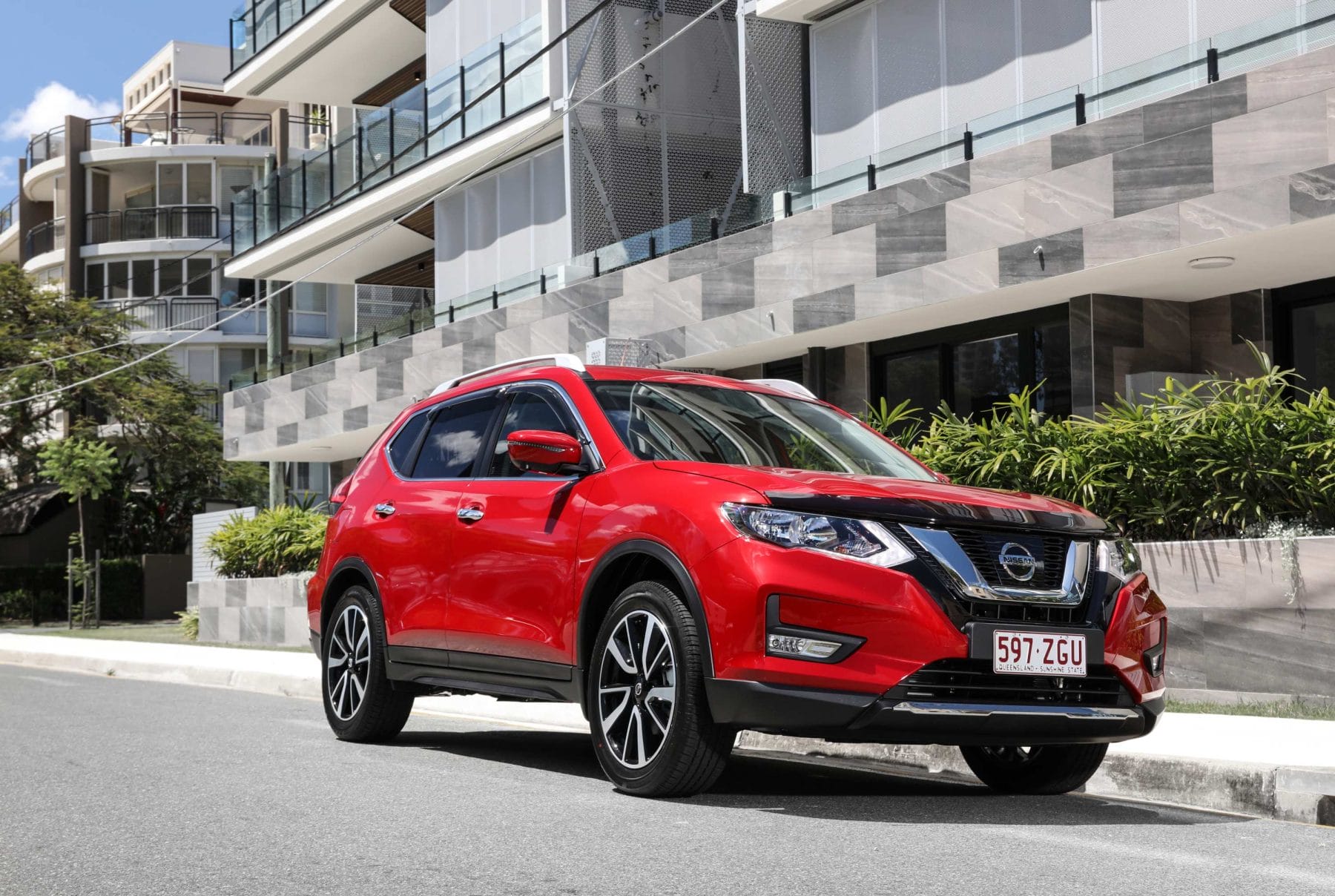 The Nissan X-Trail is a very common sight on Australian roads and that's for good reason, it's an SUV that does pretty much everything right.
The X-Trail fits neatly between the smaller Nissan Qashqai and the larger Pathfinder. Worldwide the X Trail is a huge success and partners with the Renault Koleos.
While many SUVs look similar the X-Trail has its own style without being excessive and different to its sister the Renault Koleos Inside it's actually very comfortable and roomy. Leather everywhere, plenty of storage and easy to use controls.
The 2.5 litre comes with a CVT and produces 126 kW/226 Nm which is typically enough grunt for most buyers.
Rather than excelling at any one thing, the X Trail TI is pretty good at almost everything, and I guess that is why it is popular. It looks good, some say an acquired taste and is full of comfort and safety features as well as providing a smooth ride. It isn't for the adventurous as the AWD capability is more suited to safety and the towing is a little lacking. Overall though the X Trail is a good offering in a very crowded segment.
Priced from just over $45,000 plus the usual costs its good value as well
I'm Rob Fraser
Motoring Minutes are heard around Australia every day on over 50 radio channels through the Torque Radio network. Motoring Minutes have an average daily audience of over 150,000 listeners. Motoring Minutes are also broadcast as part of Overdrive Radio Program, which is broadcast through the Community Radio Network across Australia and has a weekly audience of over 450,000.