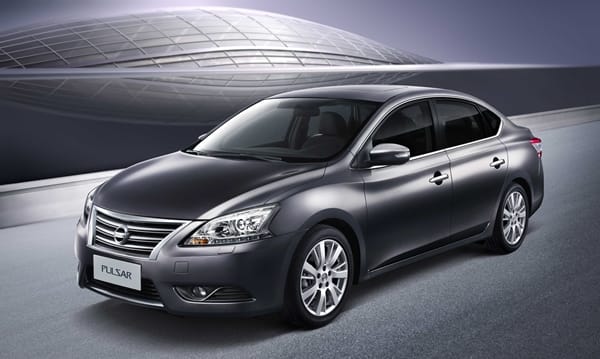 A favourite name badge will return to Australian roads next year, but the celebrations will begin at the 2012 Australian International Motor Show when Nissan officially unveils the all-new Pulsar small car locally.
The covers will be taken off the born-again iconic Pulsar, which left the Nissan line-up in 2005 and motoring enthusiasts are counting down the days until its return.
The all-new Pulsar showcases Nissan's newest design language with its smooth and modern exterior lines, combining with a spacious interior and the latest technology and performance to deliver impressive fuel-efficiency and driver satisfaction.
In an exciting Motor Show for Nissan, joining the all-new Pulsar on stand will be the 2013 Patrol SUV, complete with full specification and pricing information, ahead of its on-sale date early next year.
With its commanding presence, both on the streets and on-stand, the all-new Nissan Patrol will be sure to impress with its luxury and spacious interior, powerful V8 engine and advanced operating systems.
The unveiling of the 2013 Nissan Patrol at the Motor Show will mark the first time Australians will be able to see the right-hand-drive local specification vehicle, with an overseas model displayed at Melbourne last year.
"Next year will be one of the biggest years for Nissan Australia in recent times, with the launch of the 2013 Pulsar and Patrol, as well as updates on other key models," said Russ Tyrie, Show Director.
"Nissan will display a comprehensive range of its latest and future models at the Motor Show and visitors will also be able to learn more about its newest motorsport involvement prior to it entering the V8 Supercars Championship in 2013 as a third manufacturer."
The 2012 Australian International Motor Show will be held at the Sydney Convention & Exhibition Centre, Darling Harbour and will open daily at 10am from October 19 to 28.
For further information about the Show and to purchase early bird tickets, visit www.motorshow.com.au, which is also compatible with all android and Apple mobile devices.