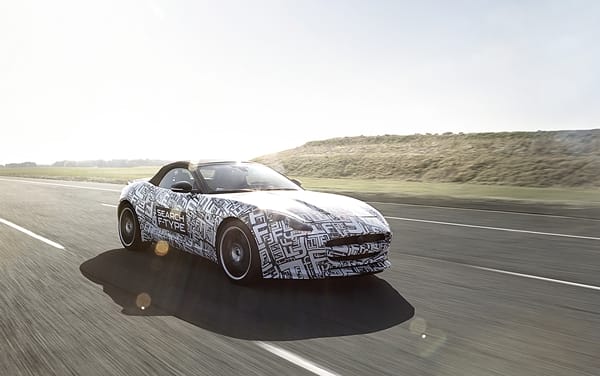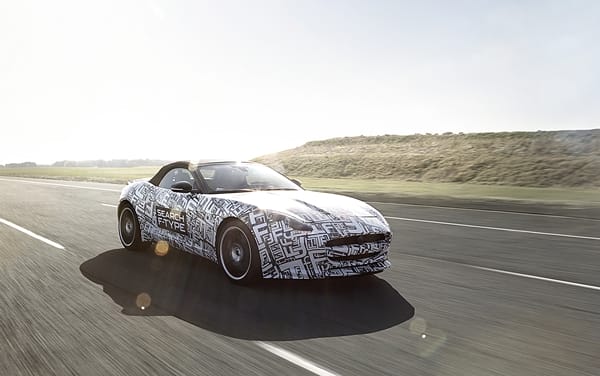 In thrilling news for automotive fans across Asia-Pacific, Jaguar will be revealing its all-new sports car, the F-TYPE at Sydney in October.
In what will be its second reveal in the world and first in the Southern Hemisphere, the F-TYPE's unveiling at the Australian International Motor Show will aid in marking Jaguar's return to the sports car market.
At this stage, teaser images are all that have been released of this all-new aluminium two-seater sports car, with the world waiting with baited breath for its covers to come off in its very first reveal at the Paris Motor Show in September.
The F-TYPE will be initially launched as a convertible with a choice of three petrol engines – 340PS and 380PS versions of Jaguar's all-new 3.0-litre supercharged V6 and a new derivative of its existing supercharged 5.0-litre V8.
All three variants of the Jaguar F-TYPE will be rear-wheel-drive with an eight-speed-transmission and equipped with Stop/Start technology.
"The all-new F-TYPE is guaranteed to amaze the world's automotive industry and its unveiling is certainly a momentous occasion in Jaguar's illustrious history," said Russ Tyrie, Show Director.
"As Jaguar have stated, the F-TYPE will break new ground by delivering stunning sports car performance while demonstrating its cutting-edge engineering technologies and world-class design excellence.
"We are honoured and excited that the 2012 Australian International Motor Show has been selected as the platform for the second official world unveiling of the all-new Jaguar F-TYPE convertible."
Jaguar will also have on display the 2013 models of its XF and XJ, making the 2012 Australian International Motor Show one of their biggest local shows ever.
The Jaguar F-TYPE convertible will join the all-new Range Rover from Land Rover as vehicles currently confirmed to make their second world reveal and Southern Hemisphere debuts at the Australian International Motor Show.
The 2012 Australian International Motor Show will be held at the Sydney Convention & Exhibition Centre, Darling Harbour from October 19-28, 2012.
For further information about the Show and to purchase early bird tickets, visit www.motorshow.com.au, which is also compatible with all android and Apple mobile devices.