This is the Motoring Minute weekly news for Saturday 23 October 2021 with a roundup of all that is new or interesting in the Australian Automotive landscape.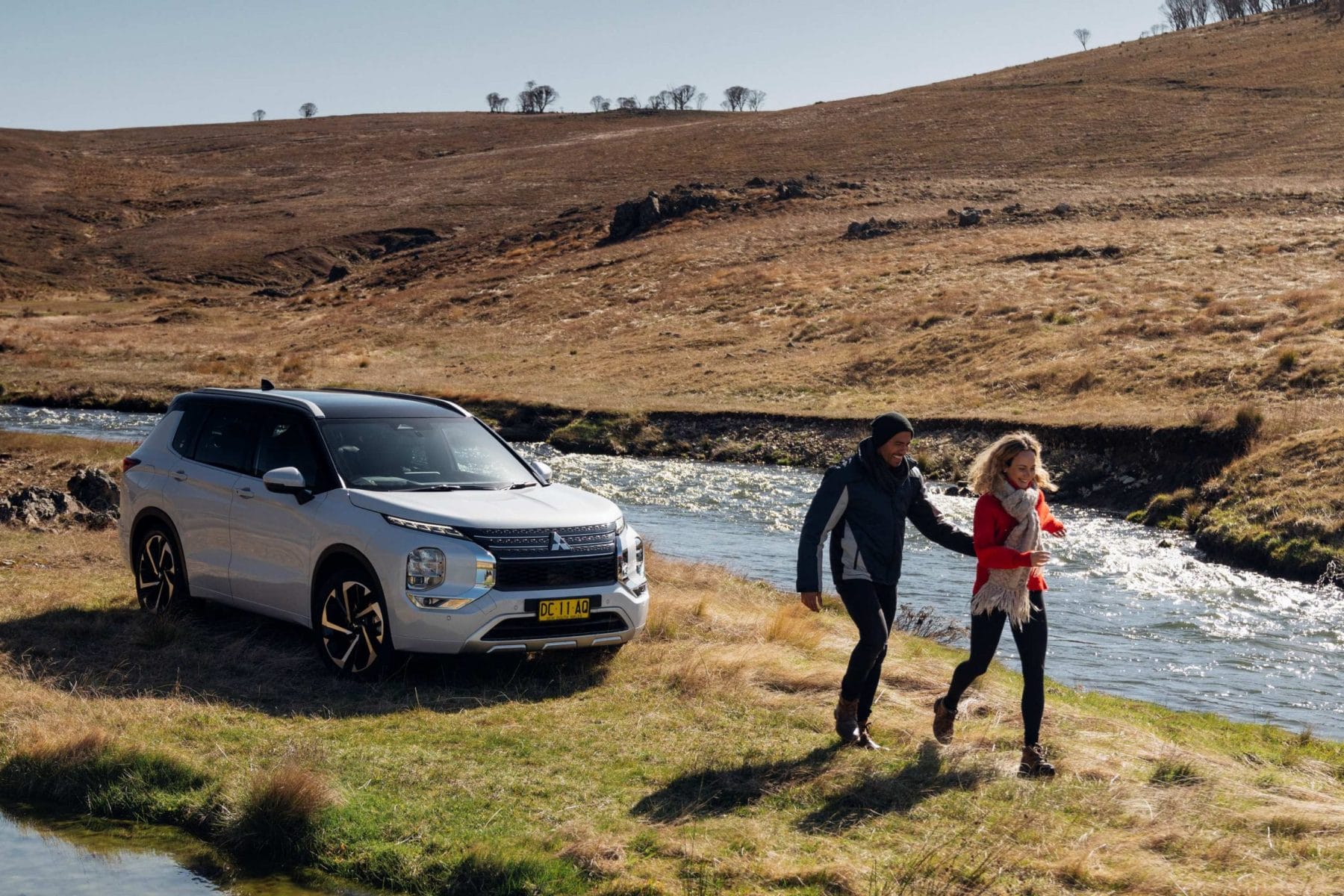 Mitsubishi Motors Survey shows Australians are looking forward to travel after Covid
Kicking off our news this week is a new survey from Mitsubishi Motors Australia that shows that more than one-third of Aussies are saying they feel more adventurous and willing to try something new, as compared to before Covid restrictions were applied.
Interestingly, more than 40% of respondents indicated they plan to prioritise travel within their home state, whilst 31% are prioritising interstate travel and a quarter are looking forward to heading overseas.
Key survey findings include:
When it comes to the ideal adventure, one-third of Aussies said it has to be a beach or coastal location, followed by: Outback adventure (17%) and perhaps seeking peace and tranquillity, rainforest adventures featured highly.
After more than 18 months of lockdowns and travel restrictions, it's not surprising that most Australians are seeking time with family and friends as part of their next adventure (57%).
The research on Australian's attitudes to summer adventure and travel is released to coincide with the Australian market introduction of the all-new Mitsubishi Outlander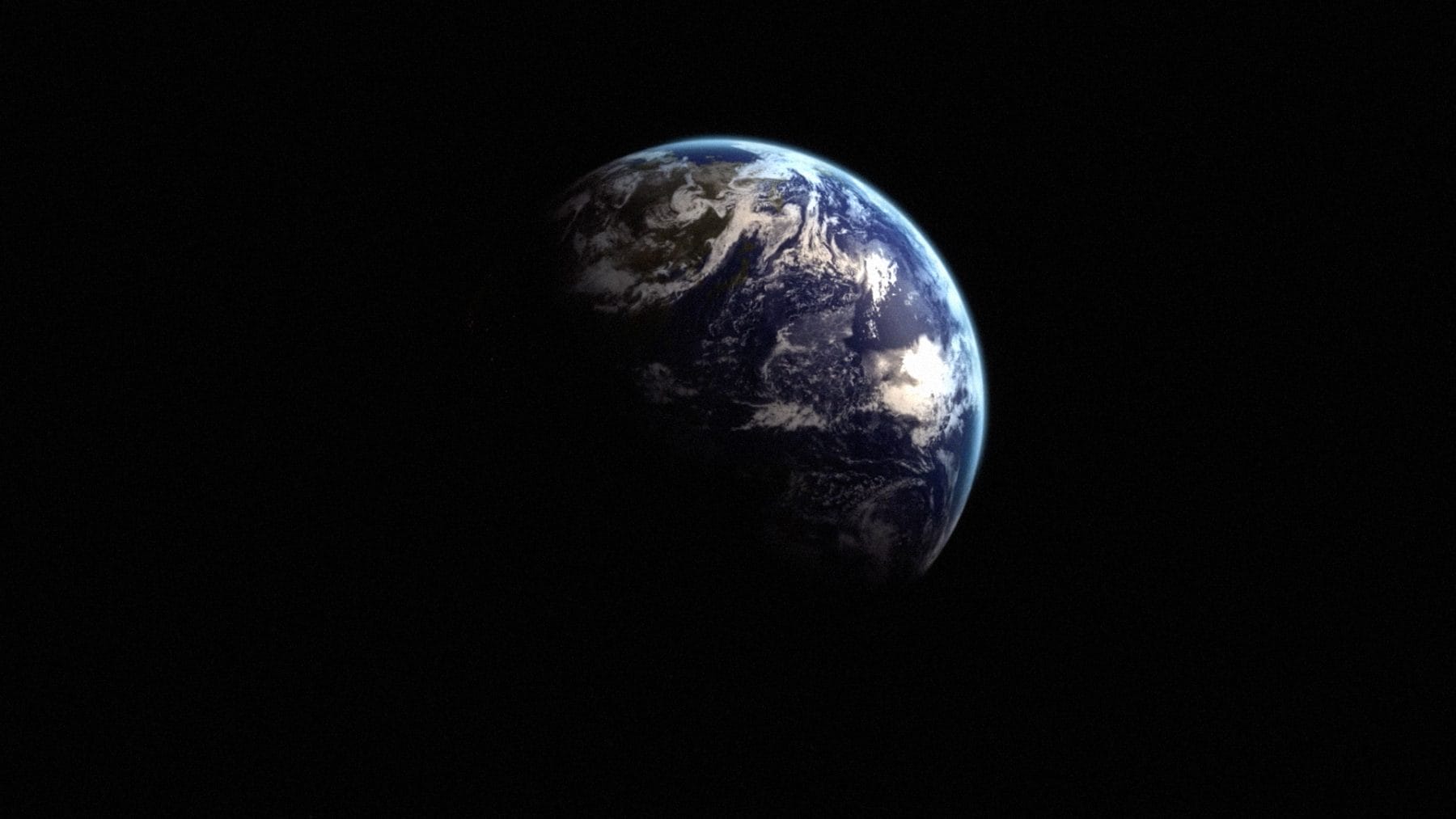 Polestar asks the question Can we be Human and preserve the Environment.
Polestar, the all-electric vehicle brand, has released its new global brand campaign, portraying an astronaut's life-altering experience of looking back at Earth from space. This becomes the narrative, highlighting the brand's commitment to sustainable design and innovation, as it asks the ultimate question: Can we preserve Earth while still enjoying the thrill of being human?
The standout campaign film features Dr Karen Nyberg, a former US astronaut with two space missions and a total of 180 days in space to her name.
"When you look down on Earth you realise how fragile it is. It's hanging there in the blackness of space with nothing around it. And it's our home, our only home, and we really need to protect it. For me, another aspect of the overview effect is that all humans are connected, that we have more in common than we think," says Karen Nyberg.
Polestar believes in being part of the solution, that progress should not come at the expense of the environment, and that good design drives sustainable innovation.
Polestar has put itself forward in the automotive industry as the only manufacturer to publish the complete Life Cycle Assessment (LCA) of the Polestar 2 electric performance fastback, with full transparency on methodology, and calls on the automotive industry to follow suit.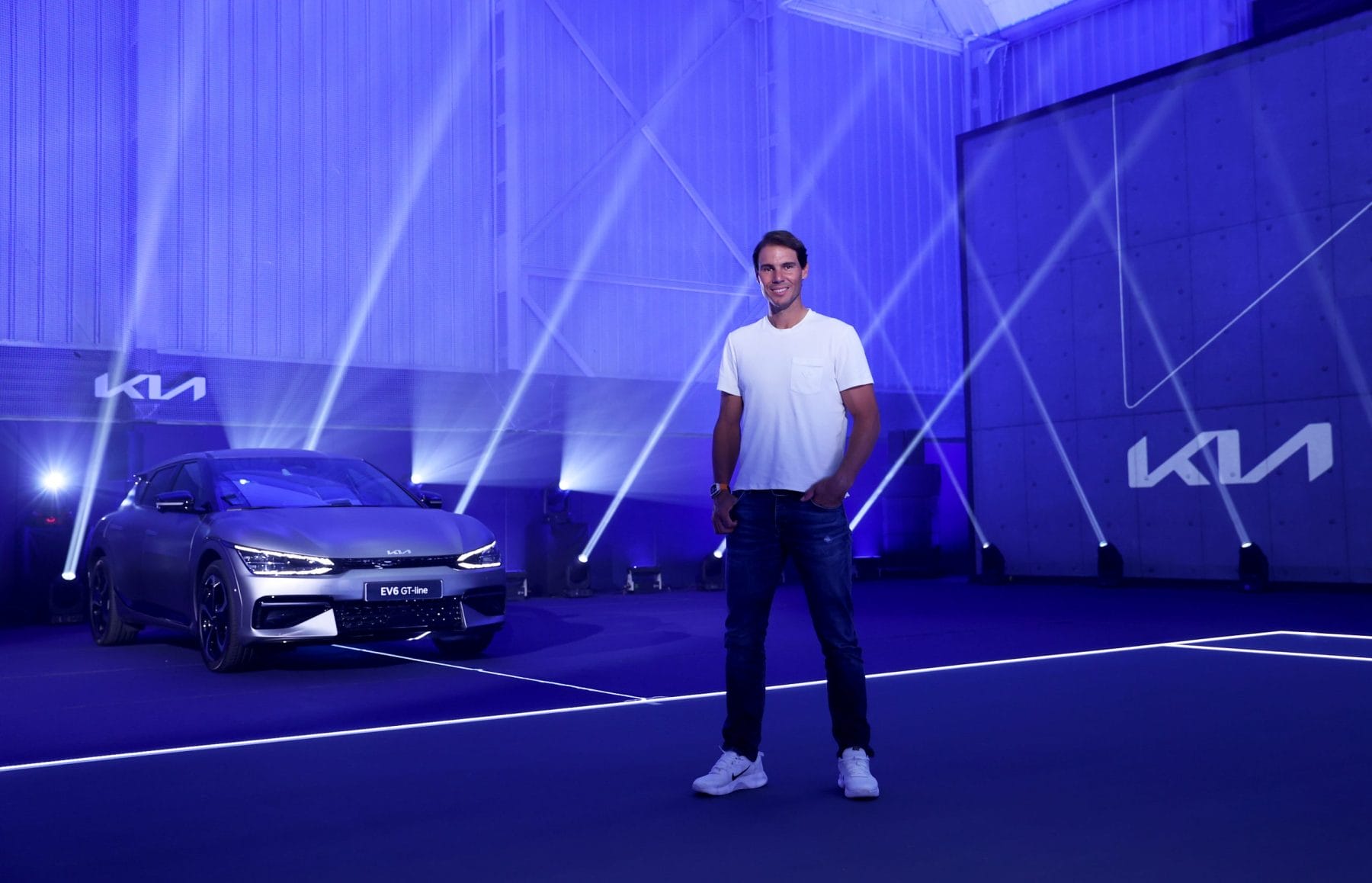 Rafael Nadal uses the KIA EV6
In more news about protecting our environment,
Tennis legend Rafael Nadal today signalled his commitment to promote ecofriendly mobility by increasing the use of Kia's first dedicated EV, the new EV6 crossover.
In line with the commitment, Nadal will actively use the EV6 crossover for his personal mobility in Mallorca as well as at major tennis tournaments such as the 2022 Australian Open. Furthermore, he has expressed his interest to convert all vehicles used at the Rafa Nadal Academy and Rafa Nadal Foundation to electric vehicles by 2022.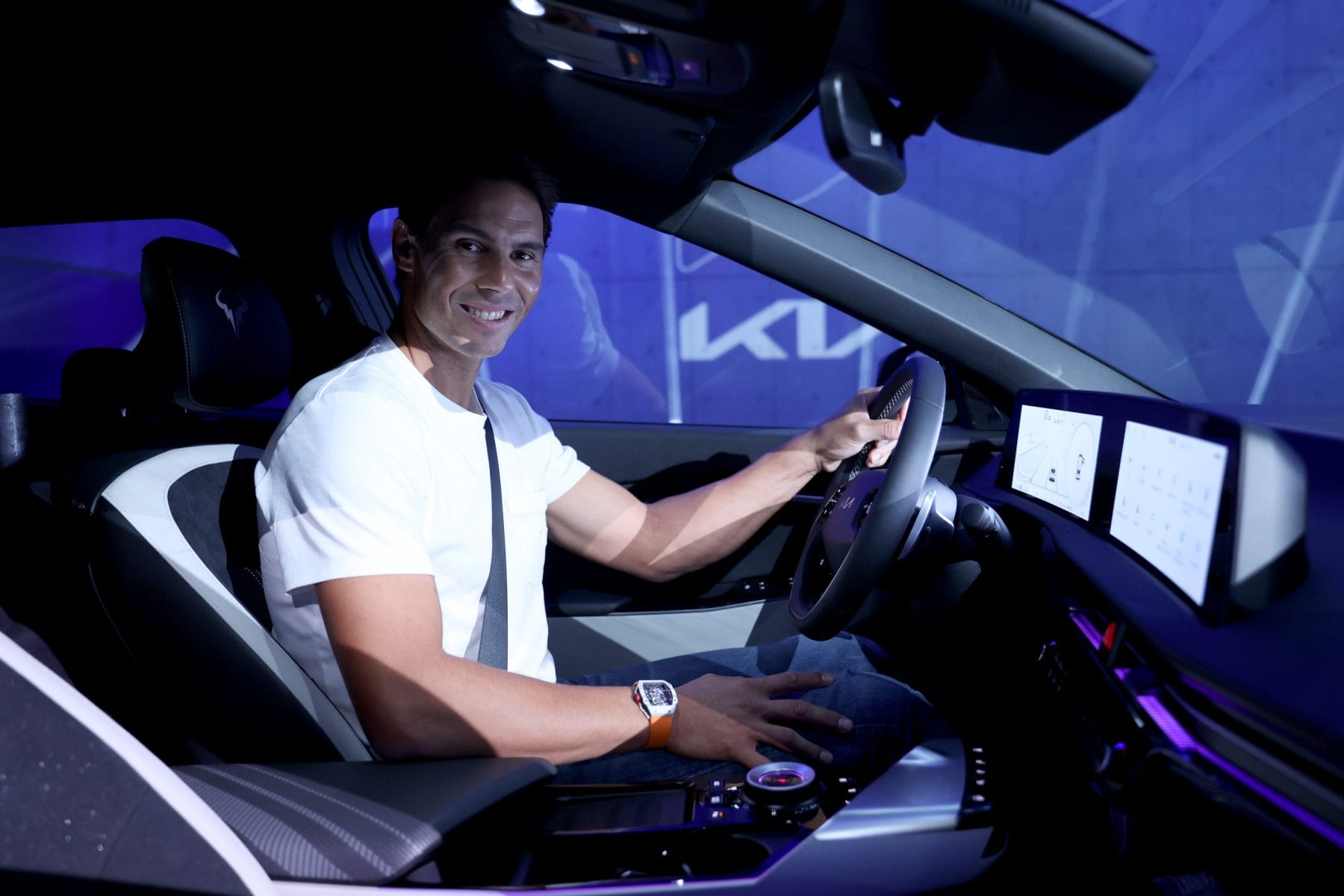 "My job naturally requires a lot of travel, and my lifestyle is not fully sustainable. But I'm determined to make the necessary changes where I can, starting with my personal use of the EV6 crossover in Mallorca and beyond," said Nadal
This is in line with my own philosophy, in that it's impossible to be perfect and grand statements by politicians are useless, but if we as individuals make conscious decisions every day to protect the environment and everyone does that we will see things improve.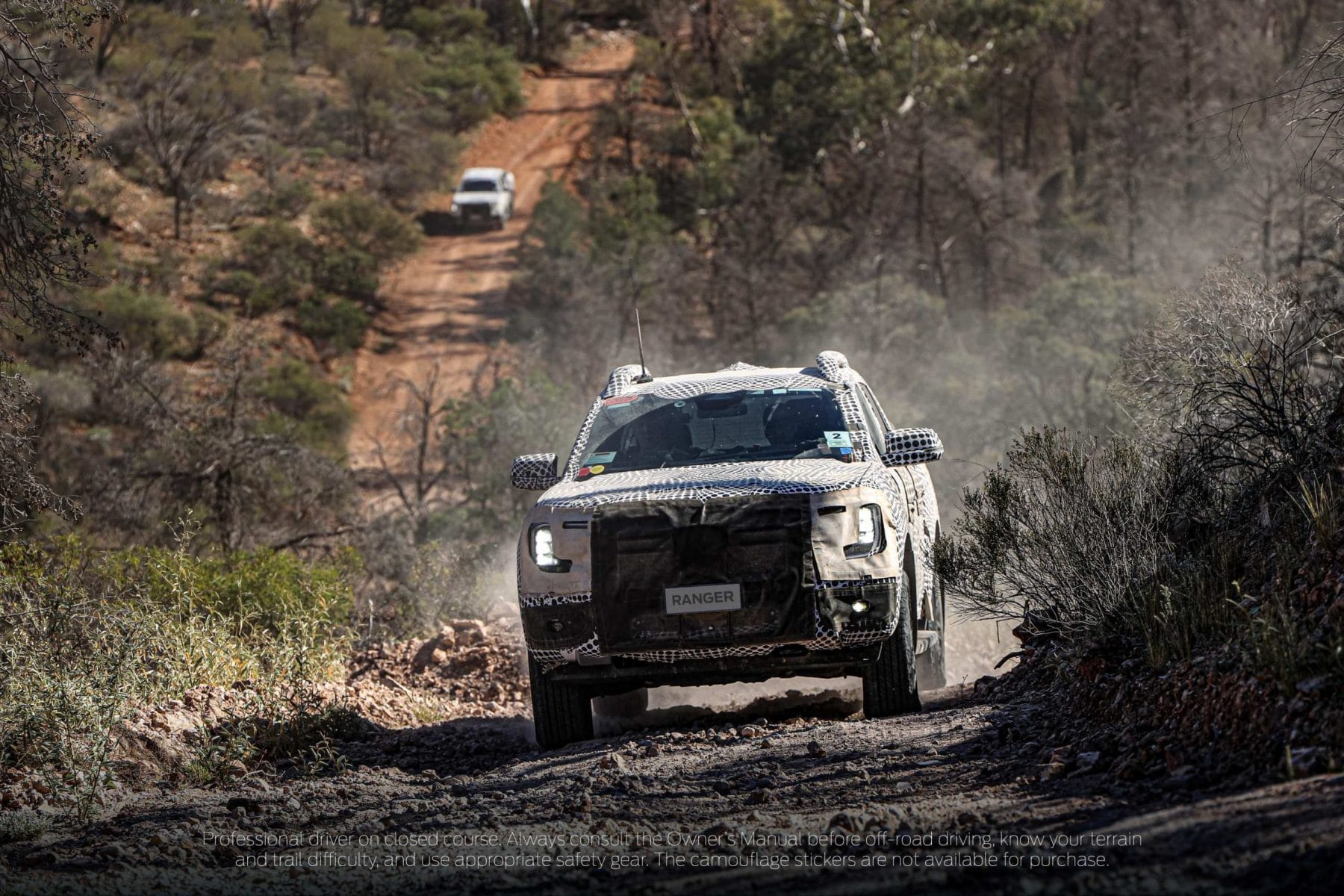 Next Generation Ford Ranger has been spied in Australian Outback.
The next-gen Ford Ranger is being put through its paces across some of the toughest terrain around the world to not only ensure its capable and customer ready, but that it also meets Ford's stringent world-class quality, reliability and durability standards.
This has involved extensive testing in Australia with Australian engineers.
Next-Generation Ranger testing has covered around 10,000km of desert driving, the equivalent of 1,250,000km of customer driving, and the equivalent of 625,000km of rugged off-road durability testing at maximum load capacity. Testing is continuing around the world and it's not over yet.
Even before the first prototypes hit the road for testing, Ford's engineers subjected next-gen Ranger to thousands of hours of computer simulations and thousands more of real-world simulations in labs, covering everything from aerodynamics to component and structure durability.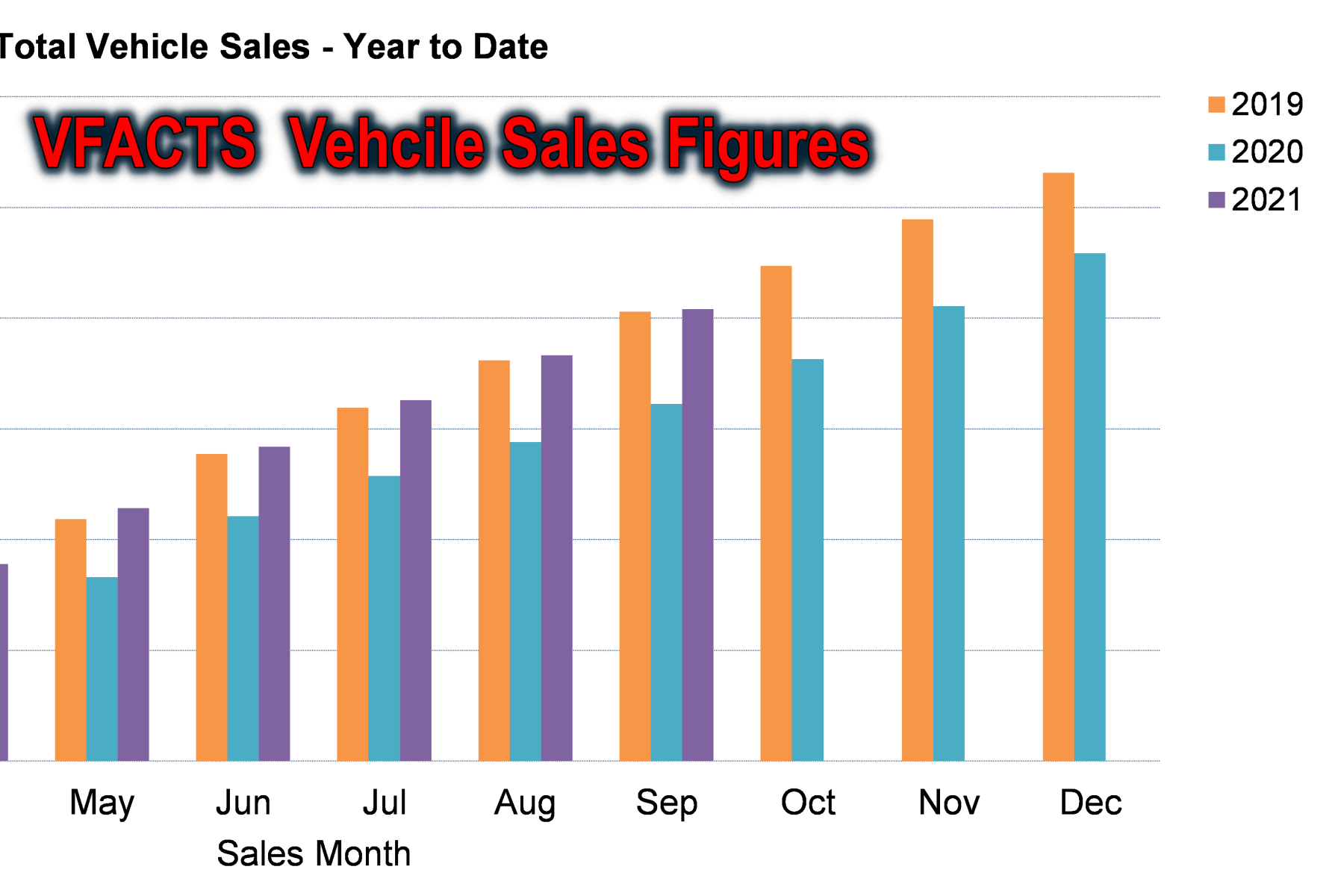 Cars sales September 2021 – Overall good – People movers booming
VFACTS Car sales figures in Australia for September 2021 show over 83,000 cars were sold representing a solid 21% growth compared to the poor results in 2020. driven mainly by Victoria
After a bit of a slow start, the year-to-date figures are now over 26% higher than 2020 and nearly back to the 2019 numbers.
These results are promising given the impact of lockdowns and supply issues arising from the global microprocessor shortage.
A significant comeback in percentage terms has been in the people mover class where sales for the month are over 66% higher. The stand out leader is still the Kia Carnival which has increased its market share in this class to 60%.  The Volkswagen Multivan has bounced back based on a new model and available supply to a distant third place but the new futuristic Hyundai Staria has yet to get up a head of steam.
Victoria recorded an increase of 96 per cent on vehicles sold during September 2020. The Northern Territory, Queensland, Tasmania, South Australia and Western Australia all recorded positive growth greater than 16 per cent. The ACT was down 35 per cent and New South Wales was down 8 per cent.
The Sports Utility Market is up by 25 per cent and the Light Commercial Market up 27 per cent. With over 150 models on offer in these segments, competition amongst brands is delivering the best technology and lowest prices for Australian families looking to break out of lockdown with a road trip.
Toyota was market leader in September with 24 per cent of overall sales. Mazda, Ford and Hyundai followed, with recordings of 8, 7 and 6.5 per cent respectively. The highest selling model was the Ford Ranger which recorded sales of 4,192. This was followed by the Toyota Hilux with 3,635 vehicles sold and the Toyota Corolla with 3,487.
Fender and Lexus Partner to Release the Fender® Lexus LC Stratocaster® Guitar
And lastly for this week's news, we often see many car manufacturers participate in joint branding opportunities, Bentley and Breitling watches is one that comes to mind. Many brands have anything from watches, leather goods, clothing, sunglasses, bicycles and more.
In what is perhaps the most unusual alliance Fender Musical Instruments Corporation's (FMIC) Fender Custom Shop (FCS) has announced the launch of a limited edition Fender® Lexus LC Stratocaster®, guitar, the newest custom-built piece from Principal Master Builder, Ron Thorn. Fender Custom Shop™ will be releasing 100 team-built Fender® Lexus LC Stratocaster® guitars globally.
The paint on the Stratocaster® guitar is the same paint that was used on the Lexus LC 500 Convertible Limited Edition, of which fewer than 10 total vehicles were produced for the Australian market, along with a number of other subtle nods to Lexus design.
Since 1946 Fender has revolutionised music and culture with some of the world's best guitarists using their product exclusively. No mention of price was made.
This is the Motoring Minute weekly News
Im Rob Fraser
Motoring Minutes are heard around Australia every day on over 50 radio channels through the Torque Radio network. Motoring Minute has an average daily audience of over 150,000 listeners. That's over 750,000 listeners a week.
Motoring Minute is also broadcast as part of Overdrive Radio Program, which is broadcast through the Community Radio Network across Australia and has a weekly audience of over 450,000