VFACTS Car sales figures in Australia for September 2021 show over 83,000 cars were sold representing a solid 21% growth compared to the poor results in 2020.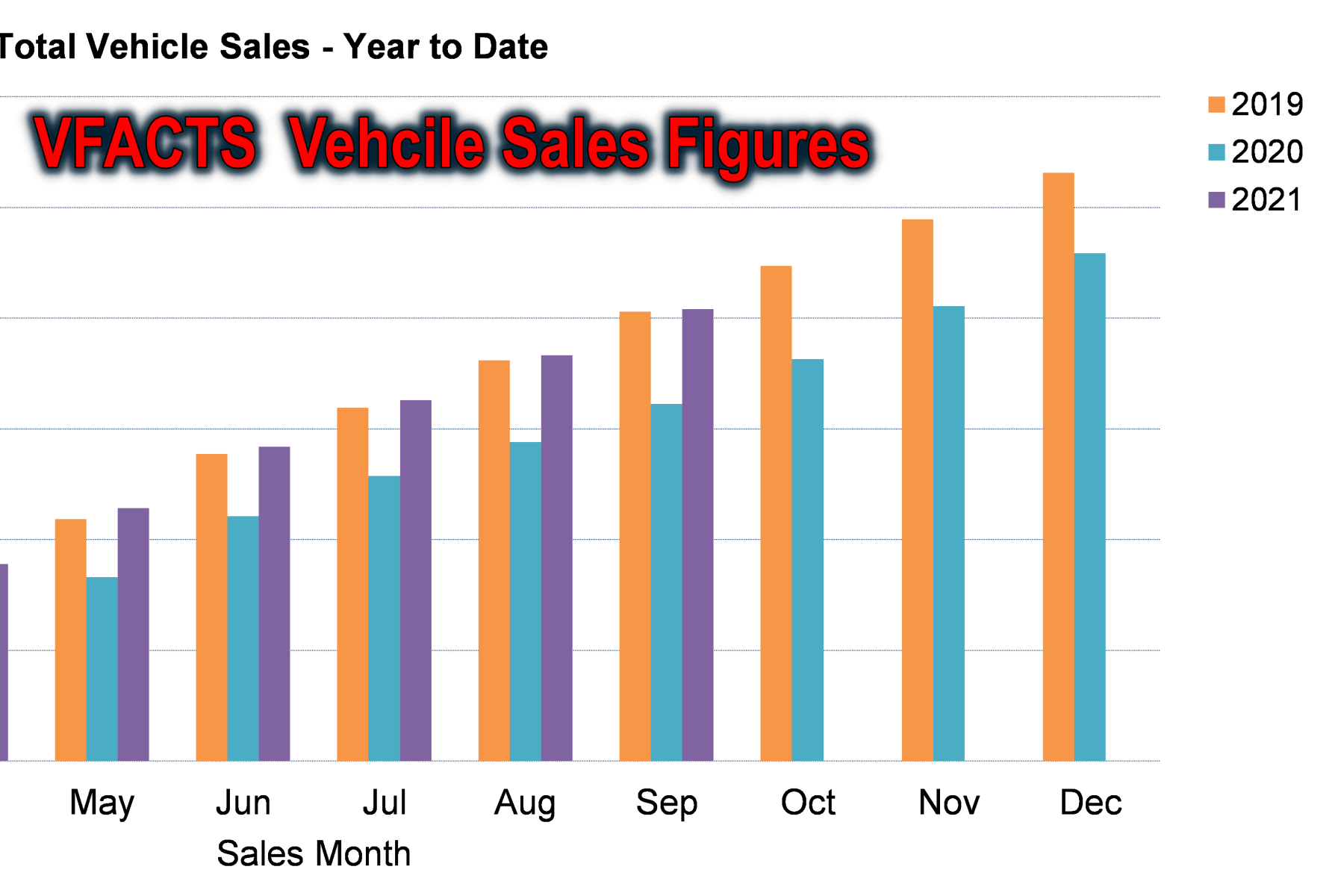 After a bit of a slow start, the year-to-date figures are now over 26% higher than 2020 and nearly back to the 2019 numbers.
These results are promising given the impact of lockdowns and supply issues arising from the global microprocessor shortage.
A significant comeback in percentage terms has been in the people mover class where sales for the month are over 66% higher.
The stand out leader is still the Kia Carnival which has increased its market share in this class to 60%.  The Volkswagen Multivan has bounced back based on a new model and available supply to a distant third place but the new futuristic Hyundai Staria has yet to get up a head of steam.
TO LISTEN TO THE RADIO REVIEW CLICK BELOW
Victoria recorded an increase of 96 per cent on vehicles sold during September 2020. The Northern Territory, Queensland, Tasmania, South Australia and Western Australia all recorded positive growth greater than 16 per cent. The ACT was down 35 per cent and New South Wales was down 8 per cent.
The Sports Utility Market is up by 25 per cent and the Light Commercial Market up 27 per cent. With over 150 models on offer in these segments, competition amongst brands is delivering the best technology and lowest prices for Australian families looking to break out of lockdown with a road trip.
Toyota was market leader in September with 24 per cent of overall sales. Mazda, Ford and Hyundai followed with recordings of 8, 7 and 6.5 per cent respectively. The highest selling model was the Ford Ranger which recorded sales of 4,192. This was followed by the Toyota Hilux with 3,635 vehicles sold and the Toyota Corolla with 3,487.
Motoring Minutes are heard around Australia every day on over 50 radio channels through the Torque Radio network. Motoring Minute has an average daily audience of over 150,000 listeners. That's over 750,000 listeners a week
Motoring Minute is also broadcast as part of Overdrive Radio Program, which is broadcast through the Community Radio Network across Australia and has a weekly audience of over 430,000.