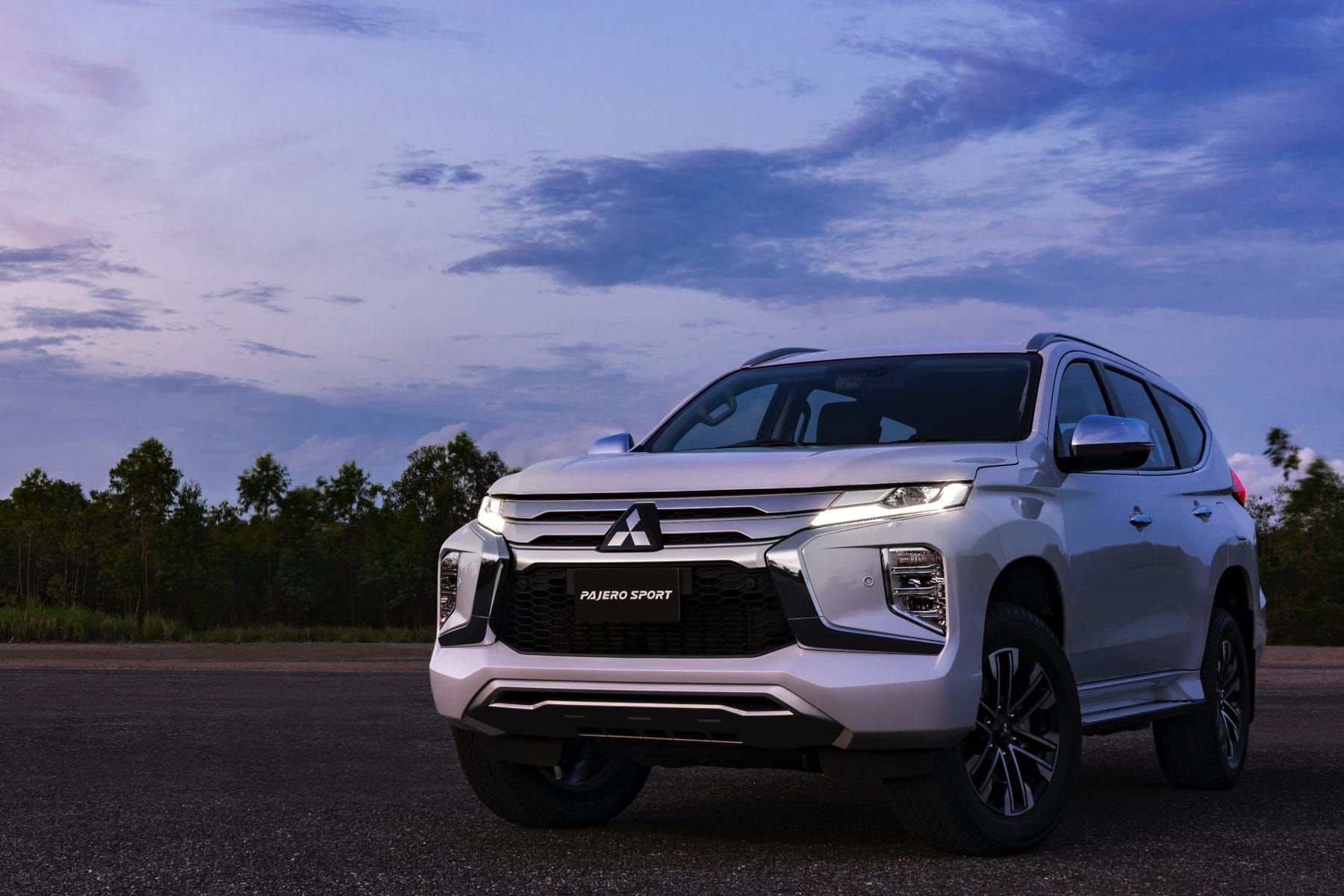 Mitsubishi Pajero Sport Exceed is not exactly pretty and is a marriage between Mitusbishi's Triton, lagging buyer taste of family cars.
The Mitsubishi Pajero Sport has 4 levels, with 1 engine and one 8-speed automatic transmission. There are 5 seaters, but the Exceed has 7. The 3rd row is for small people only.
Pajero Sport Outside:
The front sees enormous grille that is flanked by an array of LED lights. The bonnet has been raised slightly, with an optional Bull Ba for good measure.
A sturdy step under the doors gives shorter passengers a leg up, and has been lifted to give extra room for rock avoidance.
Rear doors give excellent access to the roomy back seats, but a raked windscreen makes the front doors low for a 6-footer like me.
Parking sensors have been replaced by radar,  and the easy entry system means leaving the key in your pocket, but you can also use a phone app. You can set the rear hatch to open handsfree if it senses you close by. You need both your phone, and the key, to be in your pocket, and when you walk away, the hatch swing closed, then lock.
You can flash the lights, and check if the Pajero is locked. Those and other features are explained the the PRESS RELEASE HERE: Those features come in posh cars, and I'm glad it is filtering down to we common folk.
Tail lights feature bright LED strips, but while the look pleases some, others are not so impressed. The rear side windows are equally polarising.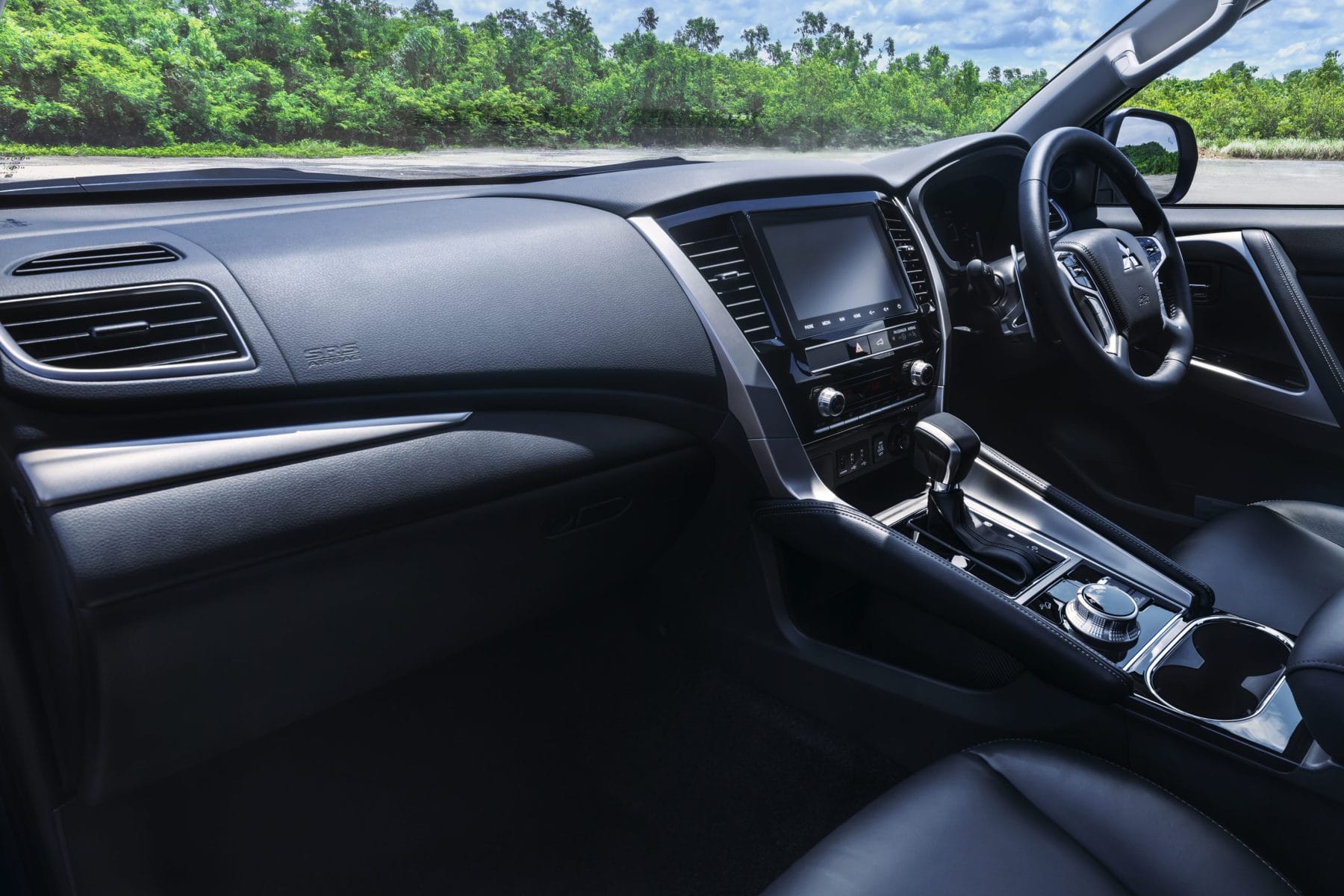 Inside is a different story:
Apart from the utterly useless 3rd row, the cabin feels comfortable and cosy. Mitsubishi realised the interior design sells cars, and gave Pajero Sport a serious going over.
Those in front can warm their bums with toasty seat heating, along with dual zone climate control. The driver has power adjustment, but no lumbar control. Luckily, the backrest is plenty comfortable despite the lack of the extra button.
Mitsubishi Pajero Sport's main instruments have been replaced by an 8" LCD colour screen, with small dials either side for fuel and temperature. Steering wheel controls are neat, and well laid out. Audio buttons along the bottom, with cruise control on the right, and menu on the left. Being able to use thumbs for most of the things you normally want to adjust is so important.
Then we move to the centre console and centre stack.
Another 8" screen for navigation and Apple Carplay/Android Auto also gives access to full infotainment and vehicle functions. The system responds quickly too. There is nothing worse than being able to make a cuppa between commands.
Under the console is a clever hidey hole for your mobile.
There are loads of storage options too. Cup holders in the console, and bottle holders in the doors. The door bins are big enough for the detritus of a road trip. The rear has an additional outlet for a fridge etc.
Off-road controls live just behind the cup holders, which I fear will rarely receive love.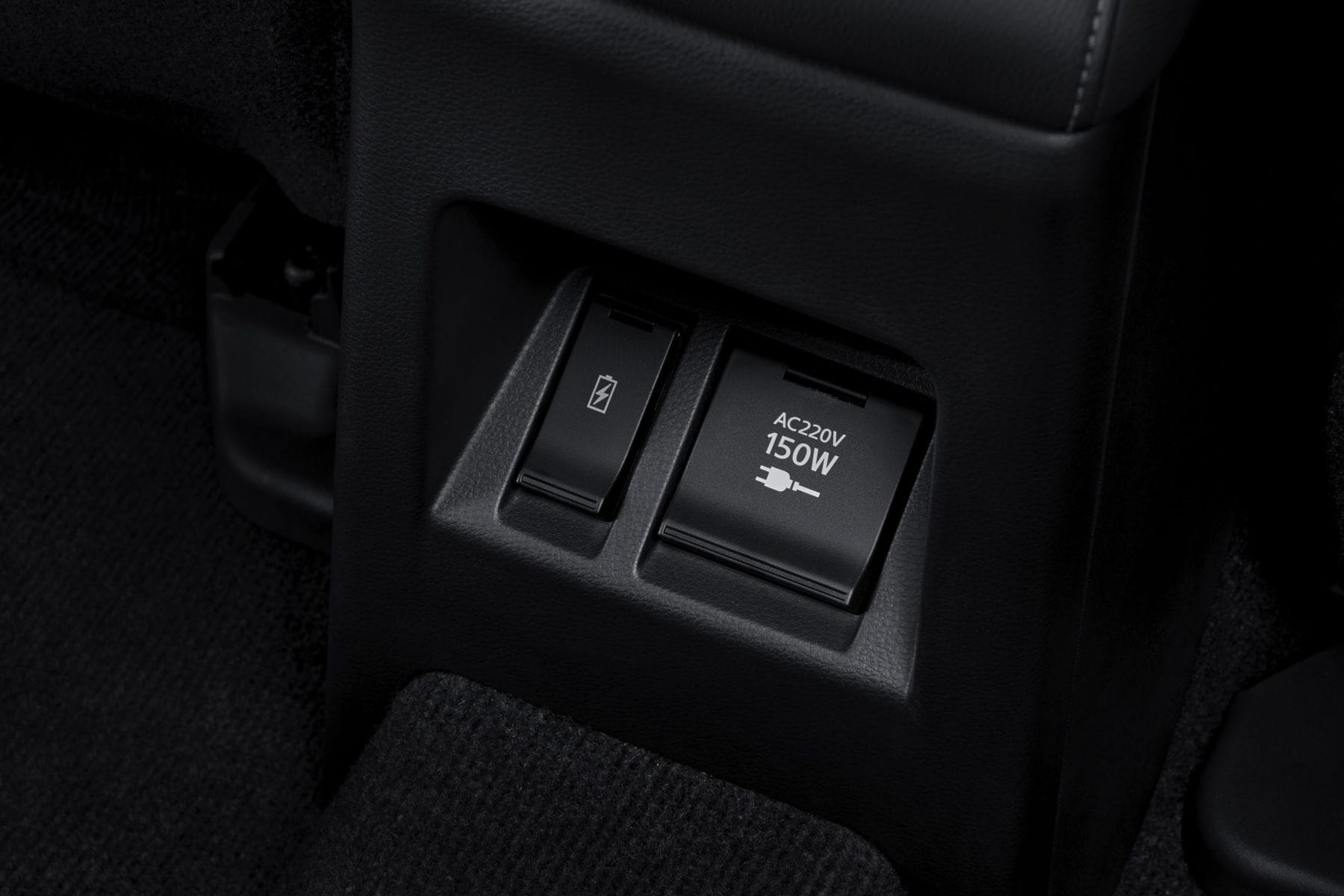 On the Road:
Mitsubishi Pajero Sport is not a race car, so doesn't need a stupidly powerful engine. Like most diesels, this one sounds slightly industrial. With 133kw and 430Nm, the 2.4 turbo diesel is plenty. The 68L tank should get you all the way to Melbourne from Sydney with judicious driving. The combined fuel consumption is a decent 8L/100k.
The 8-speed automatic is deliciously smooth and has a couple of paddles up on the steering wheel.
Once you get moving, steering feels as you expect it to. Big sturdy wheels and tryes are completely at home on sand or in mud, but roads tend to make for a slightly ethereal feel. It is light enough to park, but don't expect it to be your family hatch.
Mitsubishi Pajero Sport ride is excellent. Suspension is one of the main differences between the SUV Pajero Sport, and the LCV Triton Pickup. Pajero Sport Scores sophisticated double wishbone front and 3-link rear suspension. Pajero Sport is big and heavy, so don't be tempted to grab a handful of lock in a corner. You'll be in all sort of bother. Unlike many of the pick-up sisters, Pajero Sport has 4-wheel disc brakes.
You feel like you could drive forever, such is the ease with the Mitsubishi eats up the road. Road trips are an Australian pastime curtailed by COVID lockdowns, but we will soon return to our roots, once again taking to the black ribbons threading their way through the Australian outback.
You can stop anywhere you like for a cuppa and timtam. Keeping a fridge and camp stove in the back adds a touch of verisimilitude.
The 360 camera is clever, and gives a selectable view. The main screen looks forward of back, depending on which gear you're in, and the side screen is top-down 360, or a larger zoomed view to see objects closer. It's rather good at Coles, and probably as handy on a mountain top. Perhaps another spot for a cuppa, or something with a bit more punch at the end of a long day.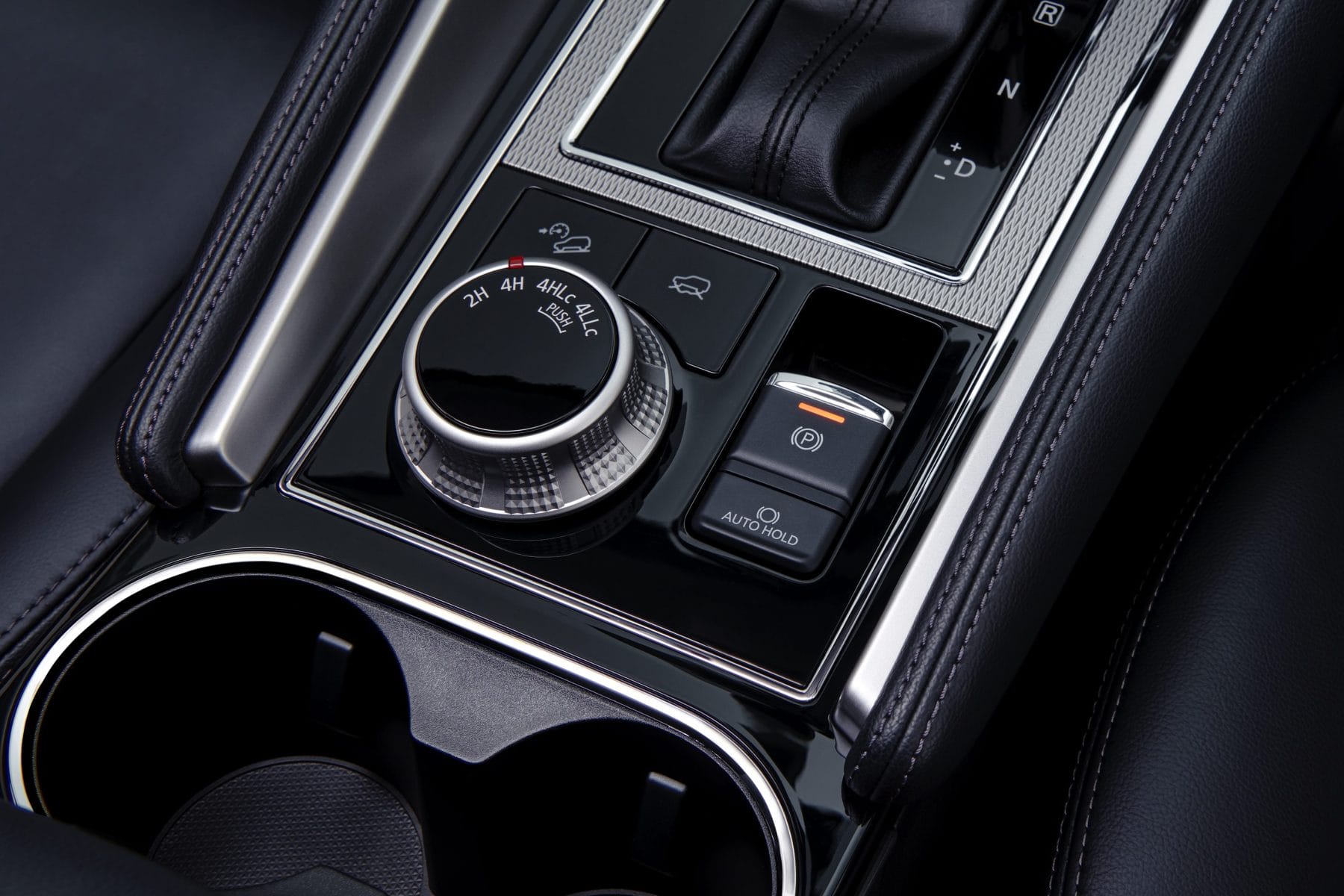 On the Dunes:
The original Mitsubishi Pajero Sport launch event was on the dunes at Stockton Sands, and the deep dunes within. You could easily have imagined traversing some far-off land. With the tyres let down a little, Pajero Sport climbed steep dunes, then plunged headlong down the other side.
You wouldn't do this unsupervised, because you have no idea what lurks beyond the crest. With spotters, you can really let loose. It is here you find the freedom most SUV buyers yearn for. There is nowhere that is inaccessible. Suddenly, the world is the canvas on which your life can be painted.
You can tow up to 3,100kg, but I wouldn't take my pop-top on those dunes for all the tea in China.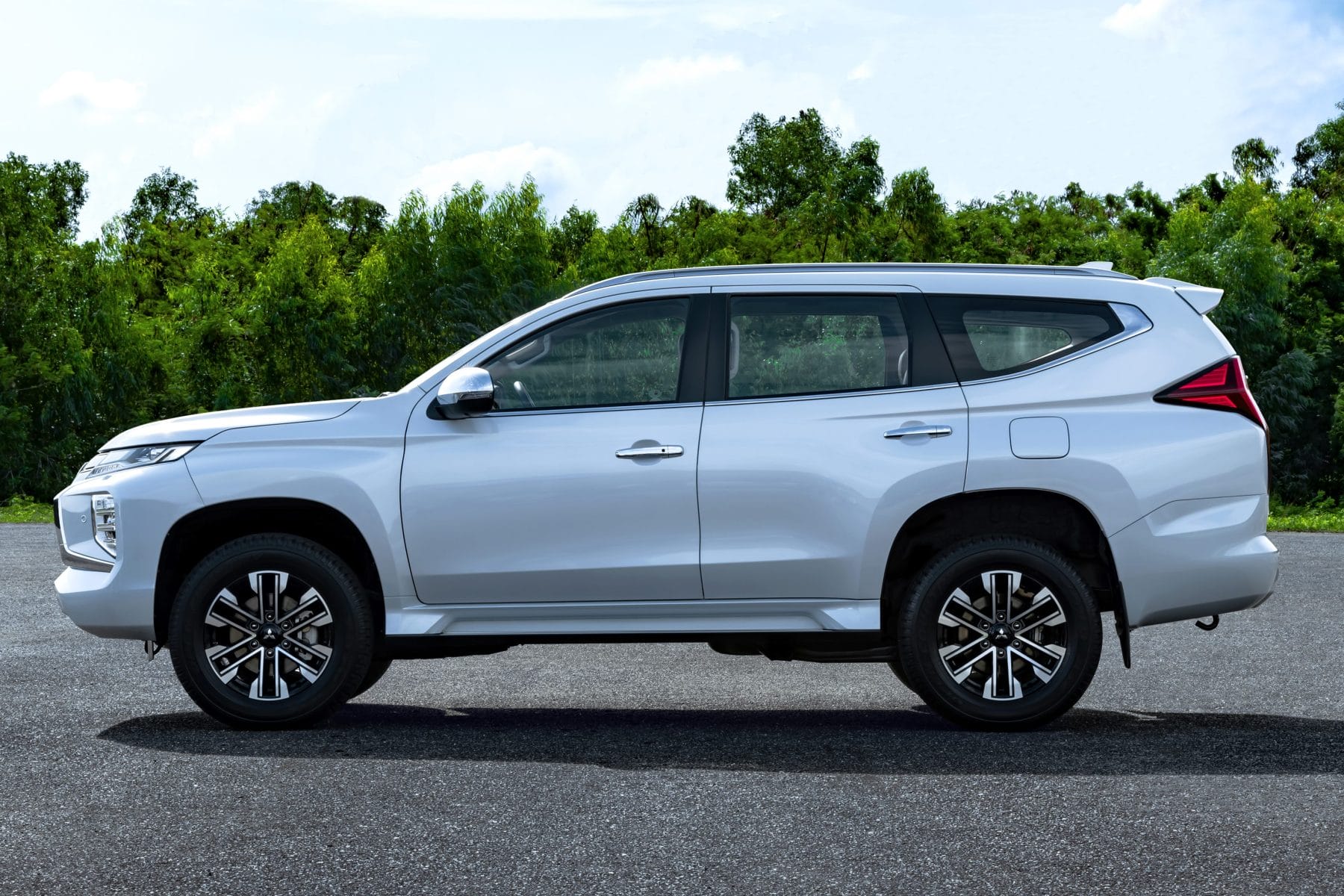 Conclusion:
Despite the questionable rear end, Mitsubishi Pajero Sport is a stonking performer.
The tasty cabin eschews that tired old cliché SUV owners of old still rabbit on about. I don't want that baron interior, bereft of comfort. I want to crawl into a space that is an oasis, but is easy to keep clean.
Keep a set of sturdy rubber matts on board just in case. We all know how hard it is to keep schmutz off the carpet once you hit the dirt.
I thoroughly enjoyed the week, and would happily have headed off into the sunset with only my tunes and a sandwich for company.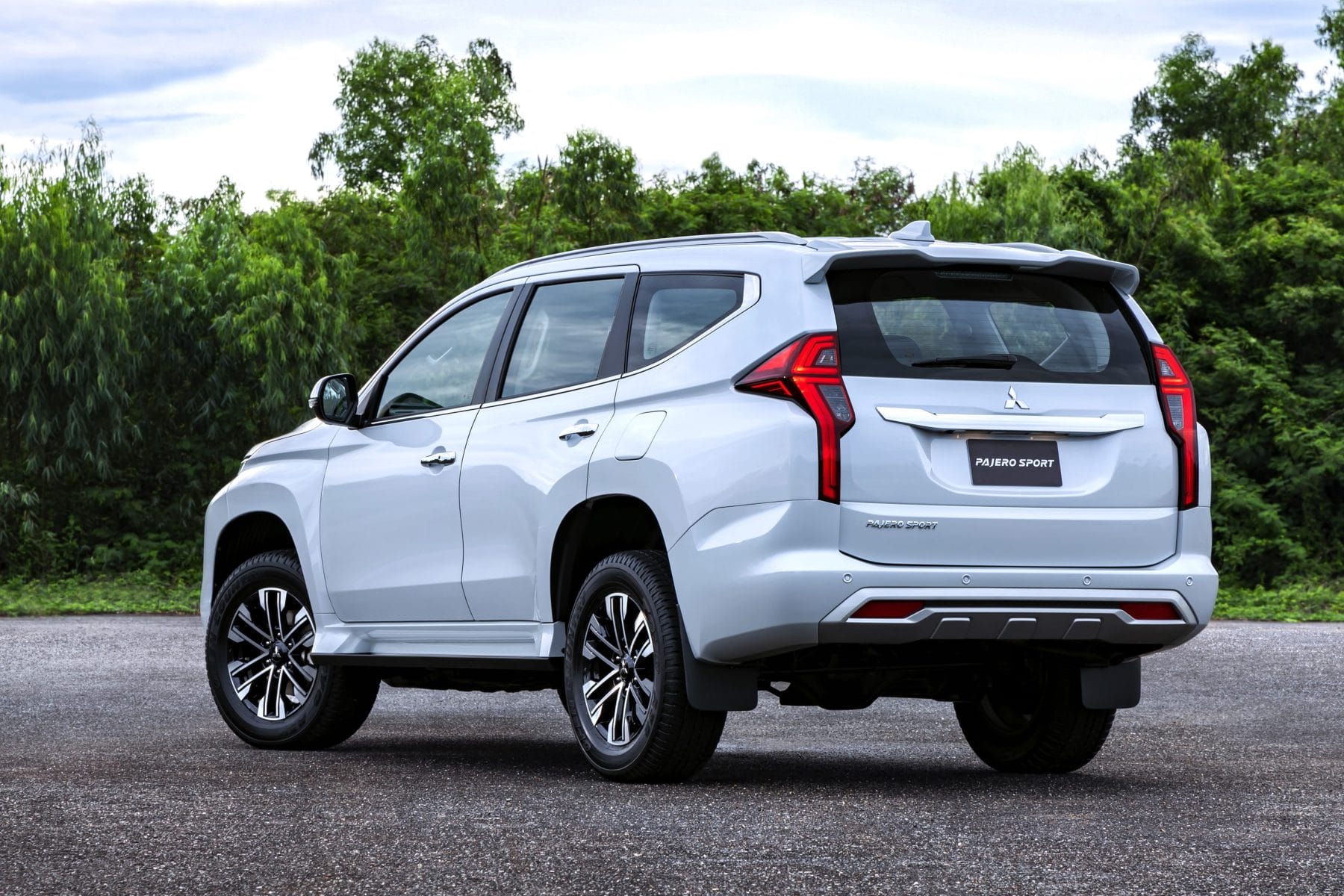 Dimensions
Overall length (mm)         4825
Overall width (mm)          1815
Overall height (mm)         1835
Wheelbase (mm)              2800
Turning circle, kerb to kerb (m)    11.2
Approach angle (degrees)              30.0
Departure angle  (degrees)            24.2
Ramp breakover angle (degrees) 23.1
Ground clearance  (mm) 218
Fording depth (mm)         700
Mitsubishi Pajero Sport Models
Vehicle Drivetrain            Transmission      Seats     RRP        Drive Away (private)
GLX/ AT                4WD      8 speed AT          5             $46,990               $45,990
GLS/ AT                4WD      8 speed AT          5             $51,490               $52,490
GLS/ AT                4WD      8 speed AT          7             $52,490               $53,990
Exceed                4WD     8 speed AT          7               $57,190              $59,990