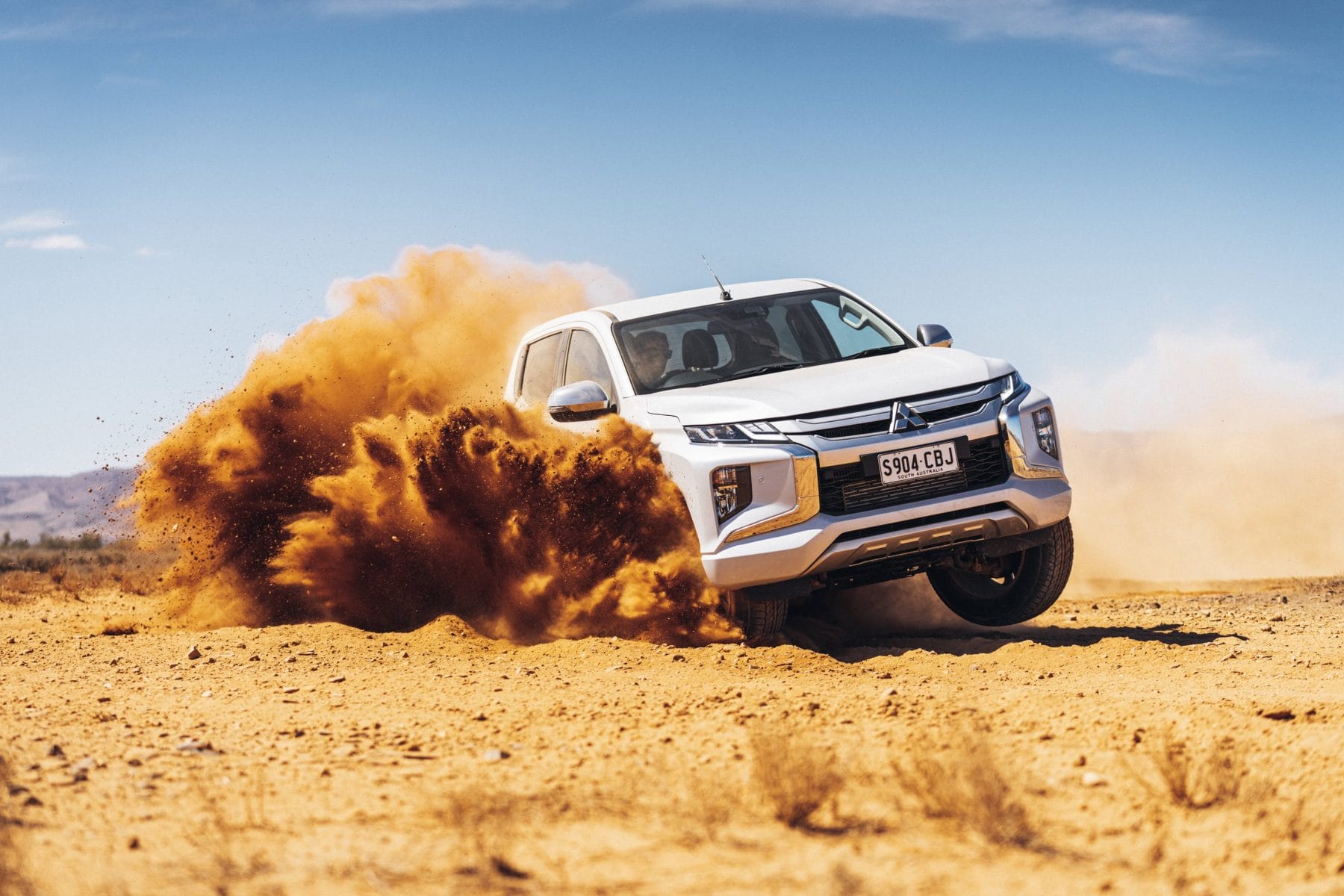 Mitsubishi Triton is a tradie's ute designed to be tough. The ladder chassis allows a choice of trays on the base model petrol single cab, and a tray-back pickup in club cab or dual cab models.
Like all pickups, Triton is high set and 4WD models can go anywhere.
Ride is firm on city streets, and steering has no road feel. Despite this, Triton remains easy to use in town. Reversing sensors gain front sensors in the top model. Power windows, cruise control, speed limiting and lane departure warning make longer trips easy on the nerves.
You can tow 3100kg, and the tray has 6 tiedowns located within the inner walls.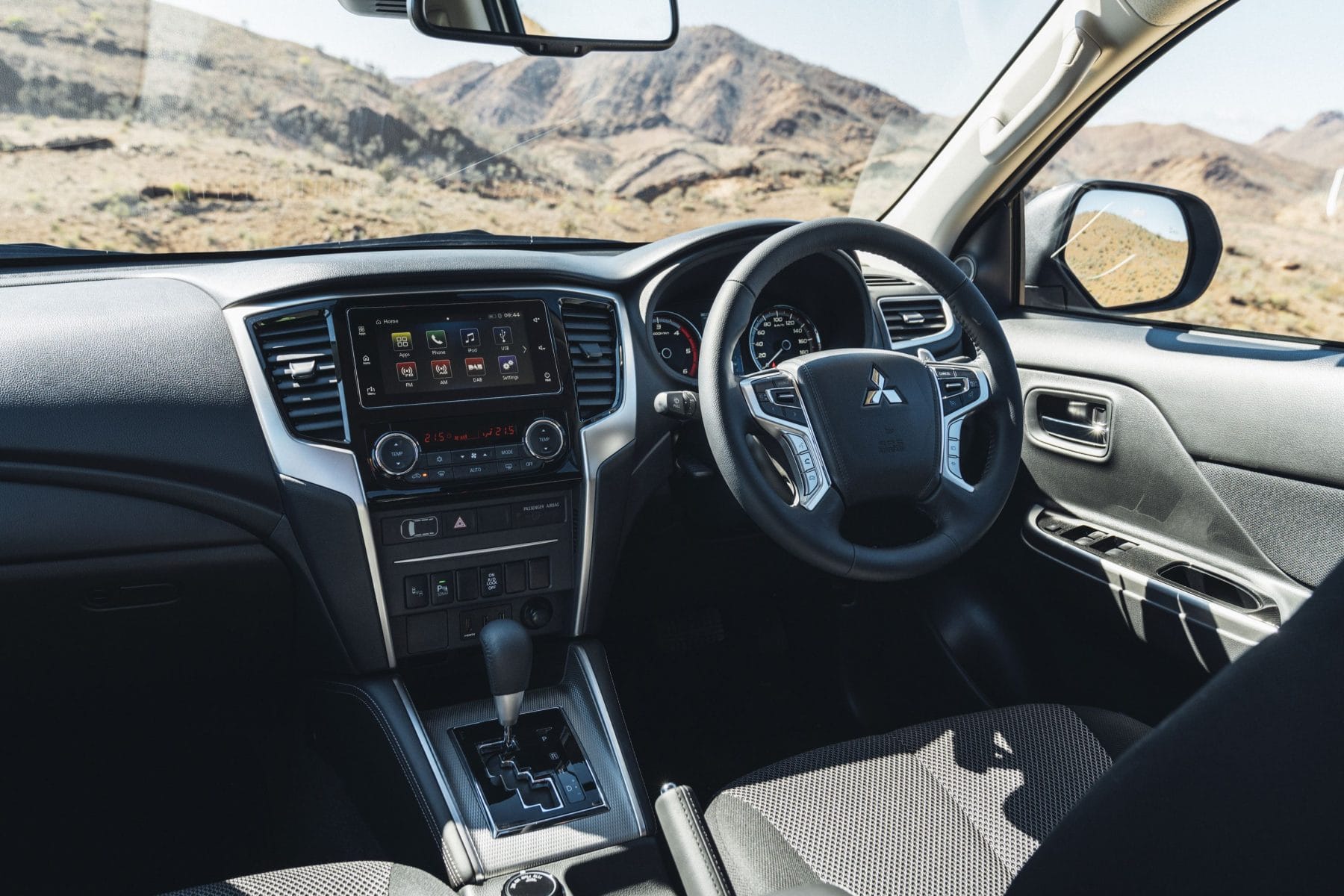 A high seating position, rubber mats, and climate control, makes the 4X4 a calm cool place to rest when traversing the searing Australian outback. Top models get carpet for a slightly more comfortable cabin experience. You'd be well advised to keep the rubber floor mats regardless.
GLX+ is mid-range so all the good gear has been reserved for GLS. Some of the things you miss out on are: high beam assist rear cross traffic alert, lane change assist, blind spot warning, and an ultrasonic emergency braking system.
GLS also gets nicer 18" wheels, but enough about that top model.
All tritons have 2 ISOFIX and 2 Top Tether points for child seats.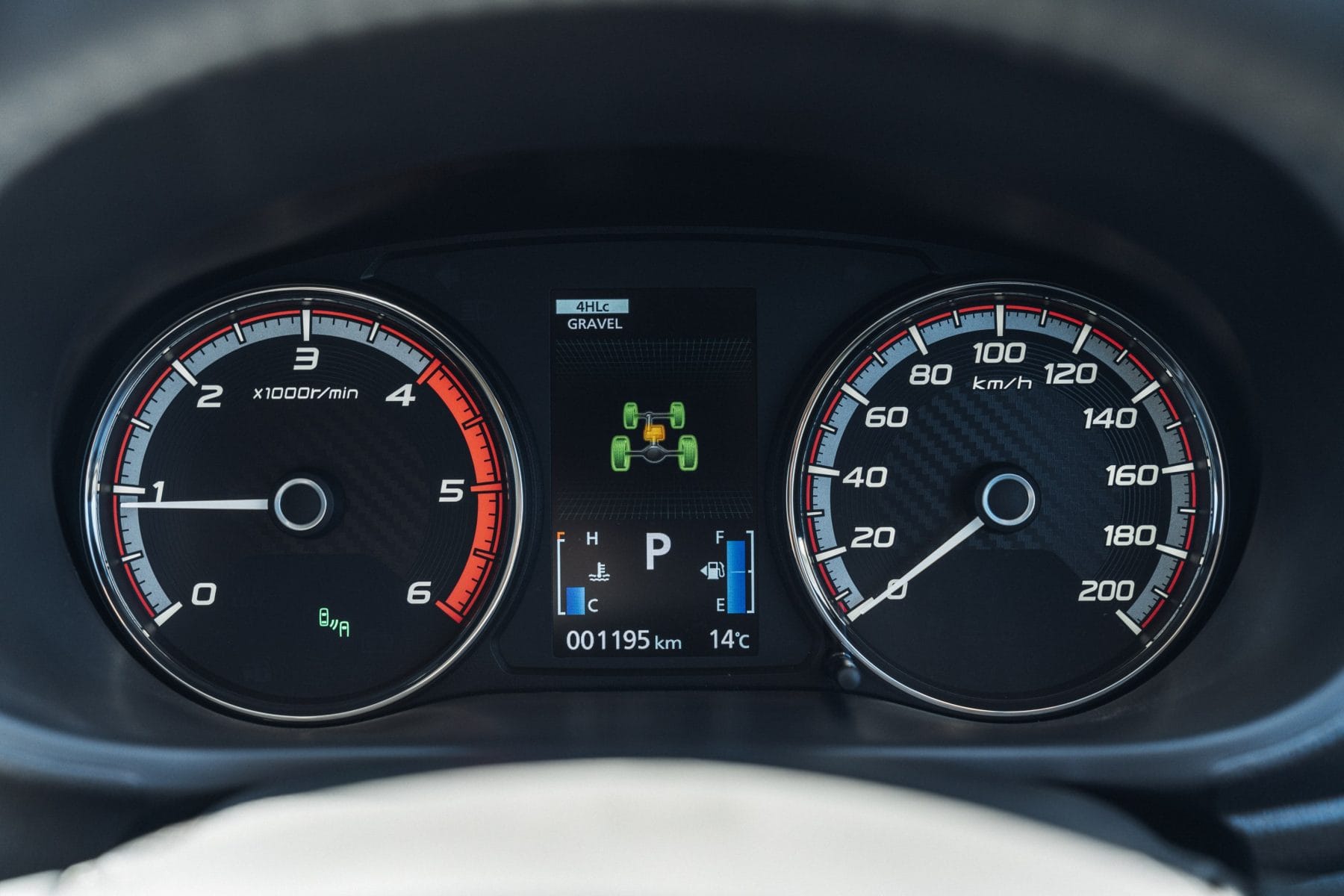 Infotainment:
The film mentions an 8" screen in error.
The 7" touch screen system includes Apple CarPlay and Android Auto which brings full handsfree handling of music, navigation etc. There is the normal Bluetooth streaming, but commands can be given without the need for button pressing.
It is worth nothing there is no inbuilt navigation. If you are heading off-road, it might be worthwhile buying a dedicated navigation system purpose built for back tracks.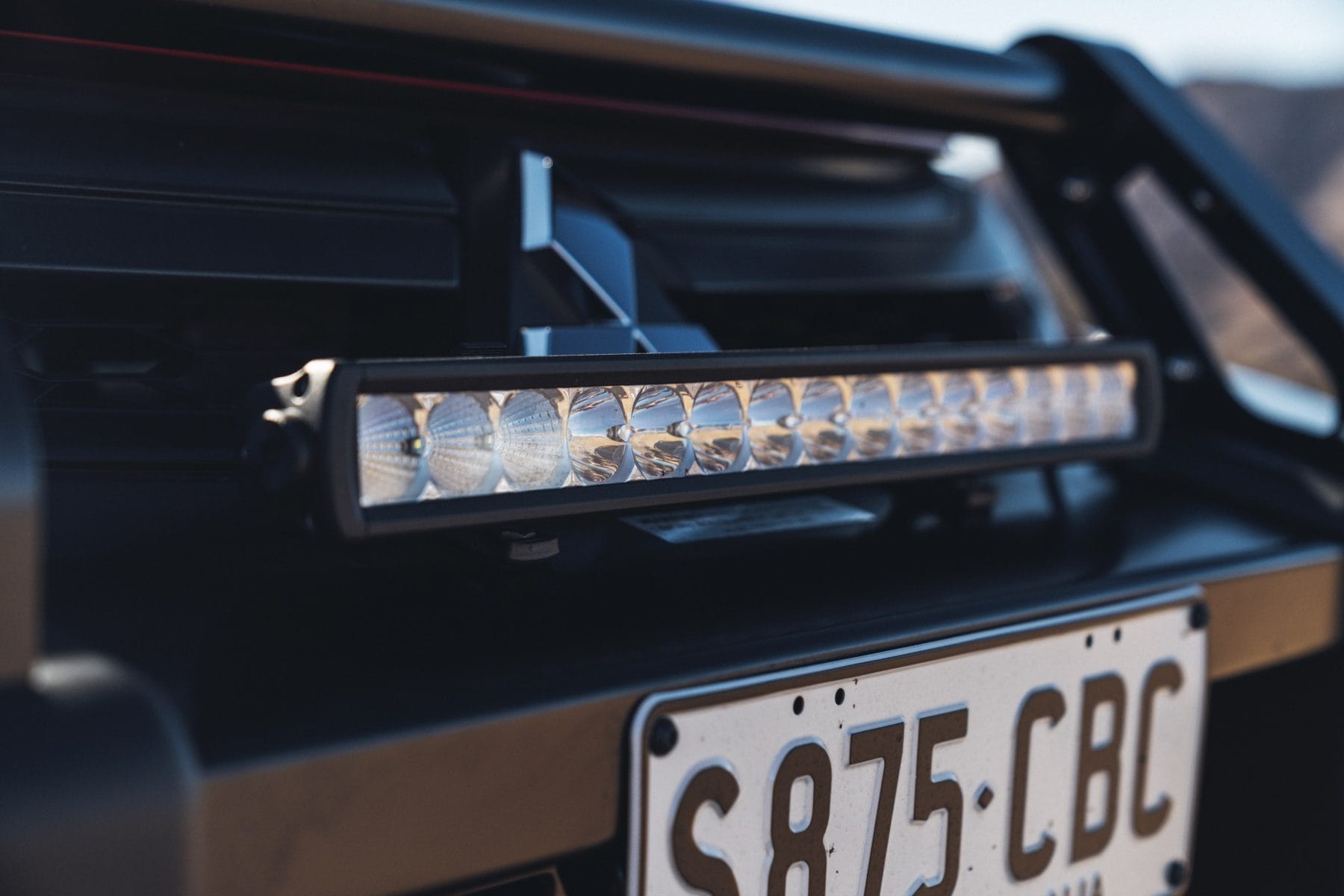 Load:
Load capacity is 975kg
with a GCM of 5885kg.
Kerb mass is 2055kg,
tow capacity 3100kg and
towball rating is 310kg.
Fuel capacity is 75L,
Economy is 8.6L/100k and
CO2 is 225g/k.
(note: the video mentions  tow capacity of 3000kg, but the correct figure is 3100kg).