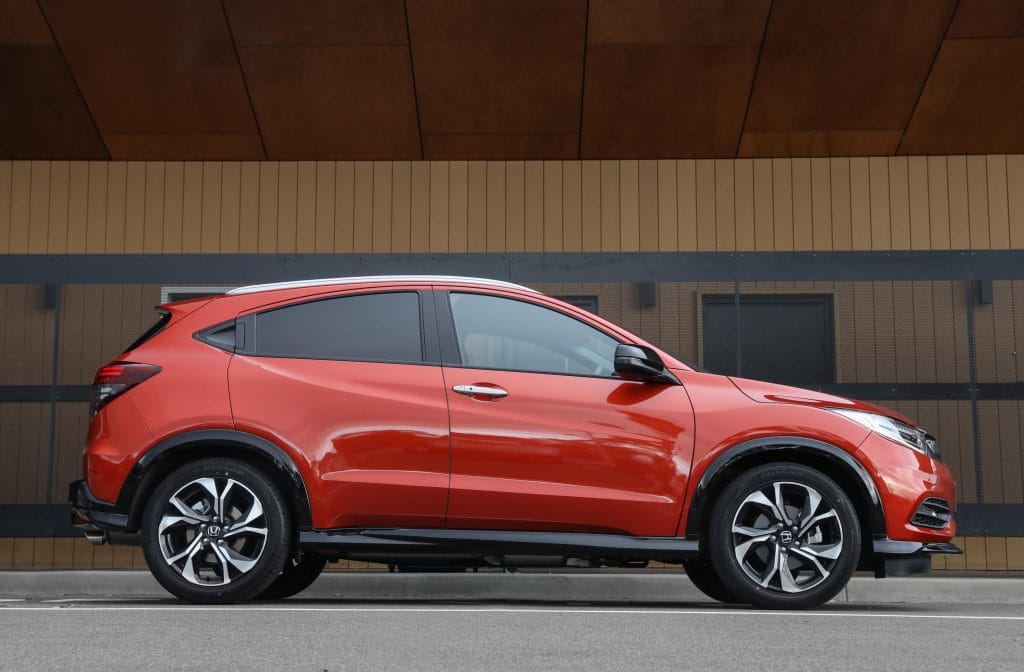 Honda HRV – Small SUVs have evolved from the quirky and practical to more stylish, refined vehicles as David Brown points out.
Honda first made their HRV small SUV 20 years ago.  It was a boxy little station wagon shape with a chiselled nose.
They stopped in 2006 and then came back in 2015 with a whole new model that looked more like a modern hatchback.
It has topped the world sales charts in its segment but it never made number one in Australia.
They have just refined it including improved safety.
It projects a feeling of quality although the engine and CVT gearbox can sound a bit harsh
Only in two wheel drive from $25,000 to $34,600 plus on roads