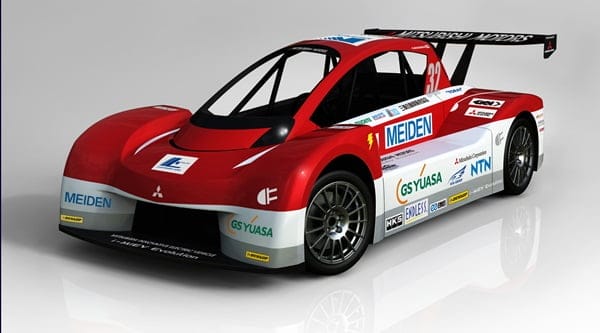 Mitsubishi Motors Corporation (MMC), will enter two all-electric vehicles (EVs) in the Electric Class of thelegendary Pikes Peak International Hill Climb. MMC will be aiming for victory in the Electric Class with the i-MiEV Evolution, a specially-prepared competition version based on the i-MiEV all-electric vehicle. MMC is also entering a regular production i-MiEV in the event.
Enter the i-MiEV Evolution
The i-MiEV Evolution uses the same motor, drive battery and other major components as the production i-MiEV and has been developed in cooperation with several partner companies including Meidensha Corporation and GS Yuasa Corporation. The i-MiEV Evolution has been developed to showcase MMC's advanced EV control and EV component technologies. MMC will use the technical know-how garnered through the i-MiEV Evolution'sdevelopment and usage for the development of future EV models with superior durability and reliability.
All-pro Team
Driving the i-MiEV Evolution in the Pikes Peak event and also serving as team manager will be Mr. Hiroshi Masuoka, the first Japanese driver to post consecutive overall victories in the Dakar Rally. The production Mitsubishi i-MiEV will be piloted by Ms. Beccy Gordon, a winner in the Score International Off-Road Racing Series.