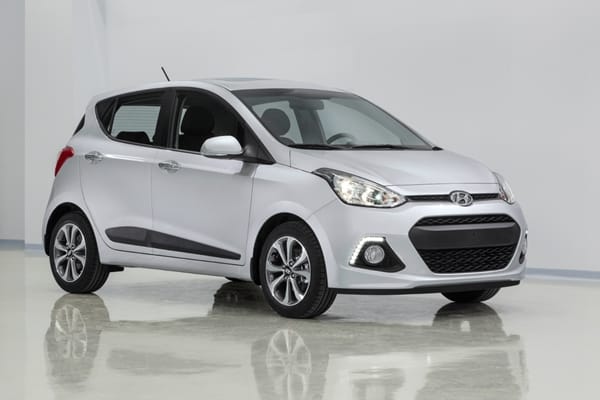 Hyundai Motor Europe has released the first pictures of New Generation i10, the company's completely-new European A-segment car. Appearing five years after its predecessor went on sale, New Generation i10 demonstrates significant progress for Hyundai, possessing abilities and features typically only found in higher segments. Generous levels of equipment, space and functionality, coupled with sophisticated design, refined ride qualities and a quiet cabin, set new levels of 'true value' for Hyundai.
The current i10 has been highly acclaimed by critics and customers alike in Europe," said Hyundai Motor Company Australia Director of Marketing, Oliver Mann. "The new model will surely be even better, and we are preparing a business study of the car to review with our parent company. At this stage, we have no further plans to announce."
Buyers of New Generation i10 will be offered the highest levels of comfort and safety equipment, with many features usually only found in segments above. Available equipment such as automatic climate control, heated leather steering wheel and cruise control with speed limiter provides bigger-car comfort, while safety features include standard-fitment stability control and front curtain airbags.
Longer (+80mm), wider (+65mm) and lower (-50mm) than its predecessor, New Generation i10 provides best-in-class legroom and cargo capacity. Front and rear passengers benefit from combined legroom of 1,890mm, while trunk capacity has been boosted by more than 10% to 252 litres with all seats in place.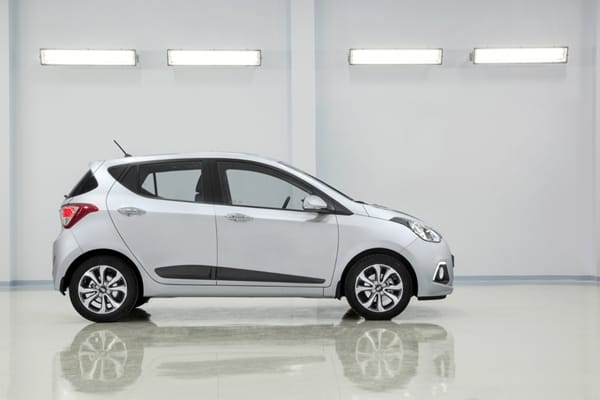 New Generation i10 is based on an all-new platform featuring a 5mm longer wheelbase and relocated rear dampers that deliver more precise wheel control over all types of road surface. To take full advantage of its enhanced dimensions, New Generation i10 has also been carefully tuned to deliver refined driving dynamics and low noise levels, for an experience close to the standard of B-segment cars.
The European Hyundai design team, led by Chief Designer Thomas Bürkle, has created a dynamic shape using fluidic sculpture, Hyundai's design philosophy, to emphasise the new car's athletic proportions and generous external dimensions. The refined exterior is mirrored by a stylish interior that features high-quality materials on key surfaces.
Allan Rushforth, Senior Vice President and COO of Hyundai Motor Europe, commented: "New Generation i10 is another significant step forward for Hyundai Motor. Every aspect of the car has been designed and rigorously developed to meet the demands and needs of European consumers. New Generation i10 fully embodies Hyundai's 'true value' proposition, bringing higher levels of features and functionality than many buyers would expect to find in a vehicle of this segment."
As with 95% of Hyundai cars sold in Europe, New Generation i10 has been designed and developed at the Hyundai Motor Europe Technical Centre in Rüsselsheim, Germany. New Generation i10 will become the first A-segment Hyundai to also be built in the region.
Set to enter production in September, New Generation i10 will be made at Hyundai's factory in Ízmit, Turkey. The annual capacity of the plant, which already produces the B-segment New i20 model, is rising to 200,000 cars, following a multi-million Euro investment in infrastructure in the region. Once New Generation i10 goes on sale across Europe, 90% of Hyundai cars sold in Europe will be built in the region.
More information will be released ahead of New Generation i10's debut at the Internationale Automobil-Ausstellung (IAA) in Frankfurt in September.