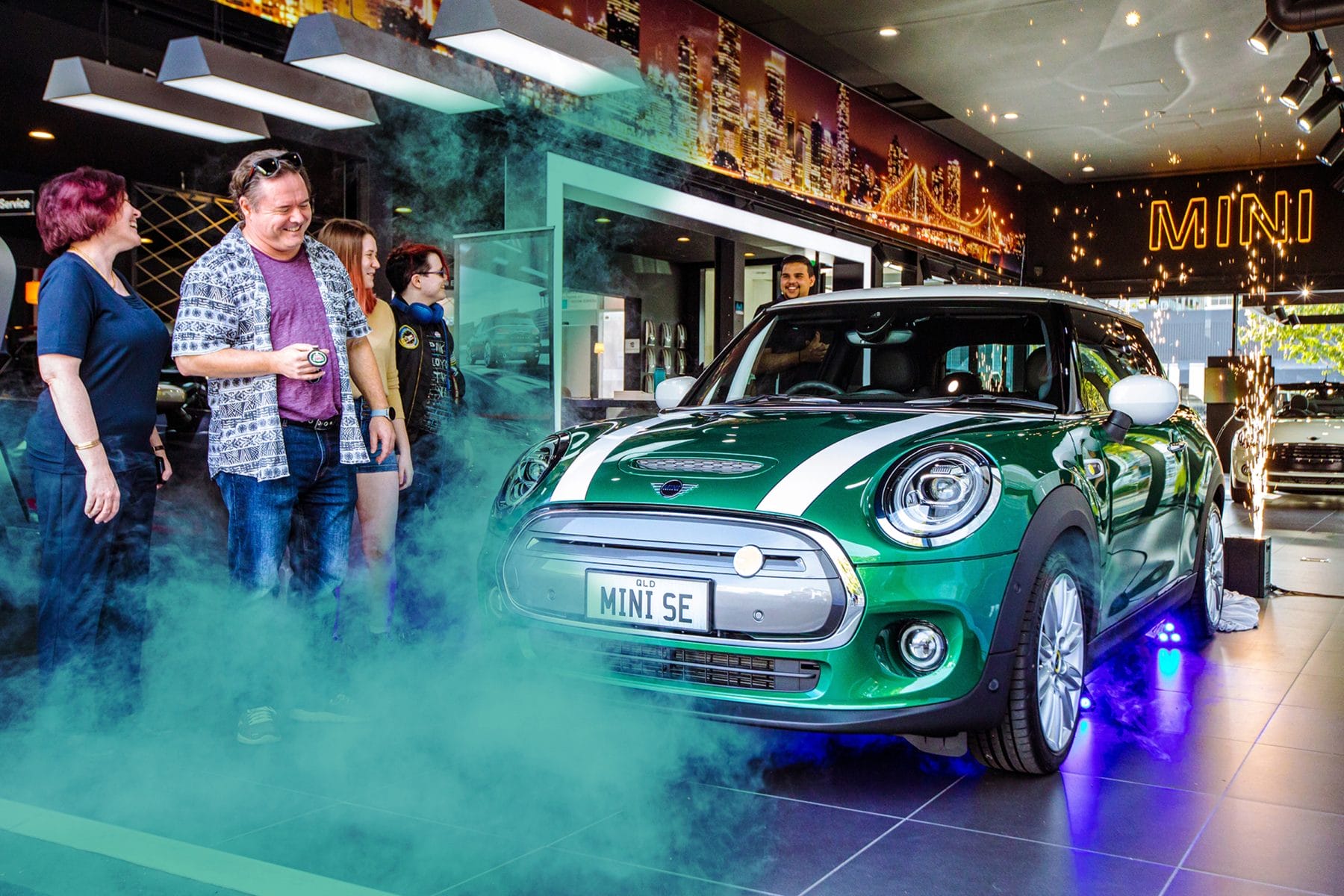 Mini Australia introduces all-inclusive EV  ownership experience with new dynamic mobility package for new electric hatch. 
Car manufacturers realise that to encourage people to buy electric vehicles they have to make ownership as easy as possible.
Mini Australia has launched their Mini Electric Hatch onto our market with a Dynamic Mobility Package.
The package includes a wall box, for installation at your home or work that can regularly charge the vehicle up to 80% of its battery capacity in less than four hours.
There are cables for public charging stations which you would expect and step-down pricing with options to hand back vehicle after a two- or four-year period.
Owners can take a further option. To escape the city they can swapping their MINI Electric for a MINI Countryman once a year
If you take their finance package then with a $3,000 deposit you pay $275 per week for 2 years then $98 per week for the next two years.
Im David Brown
Motoring Minutes are heard around Australia every day on over 50 radio channels through the Torque Radio network. Motoring Minutes have an average daily audience of over 150,000 listeners. Motoring Minutes are also broadcast as part of Overdrive Radio Program, which is broadcast through the Community Radio Network across Australia and has a weekly audience of over 450,000.