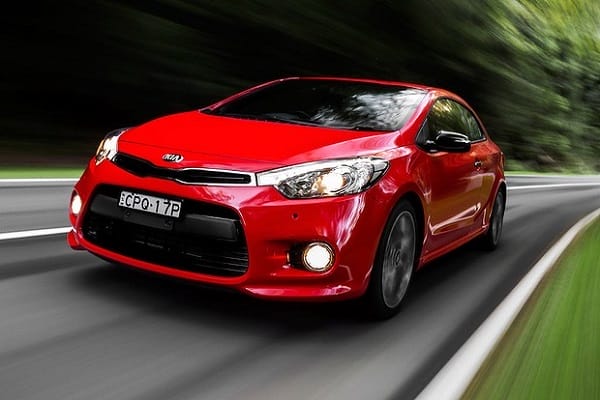 Launched in Australia only a few short months ago, the sexy new Koup has garnered plenty of attention and already won some serious titles. The Cerato Koup is officially the most powerful vehicle on the Australian market under $30,000, is Kia's first turbo engine and was named AutoChic's Sexiest Car of the Year in 2013. We have seen the Koup all over our TV's during the Australian Open and there was a very successful Kustom Koup Competition as well. So what exactly is it about the Cerato Koup that has made such a big splash?
Since I first saw this car, I immediately loved it. It's bold, stylish and sporty without screaming "LOOK IM DRIVING A FAST CAR". I am all for the glaringly obvious 'sport' design, however, not everyone can afford to buy a subdued and practical car for the week and let loose with their sports car on the weekend. Before you ask, no. It is not okay to drive an over-exaggerated designed car every day. Once behind the wheel, there really is no disappointment. Smooth gear transitions, responsive acceleration, direct steering and economical consumption. It's perfect for city traffic but will still excite out on the open road.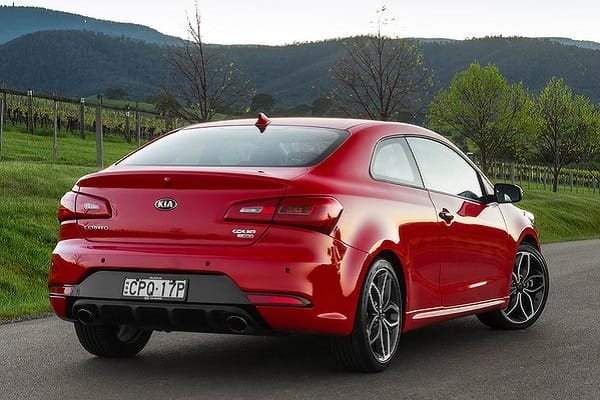 "Since the Koup's first generation launch the car has been praised as having the look of a genuine sports coupe," Kia Motors Australia's Chief Operating Officer, Tony Barlow, said.
"There had also always been the question mark over whether the performance of the Koup matched its exciting looks. The arrival of the new 1.6-litre Turbo with 150kW makes that question redundant."
So, let's take a look at the stats:
| | |
| --- | --- |
| Engine | 1.6L T-GDI Petrol |
| Power (kW @ rpm) | 150 @ 6,000 |
| Torque (Nm @ rpm) | 265 @ 1,750 – 4,500 |
| Transmission | 6 speed manual or 6 speed automatic |
| Fuel Consumption (combined) (L/100km) (M/A) | 7.7 / 8.0 |
| CO­­2 Emissions (combined) (g/km) (M/A) | 184 / 190 |
| Price (MLP) (M/A) | $ $26,689 / $ 28,955 |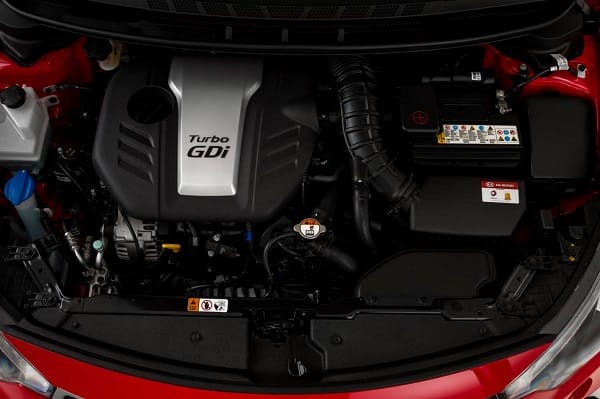 The bells and whistles you get for under $30,000:
| | |
| --- | --- |
| Exterior | 18" Alloy wheels, chrome grille, heated and electric folding mirrors, dual chrome tip muffler |
| Safety | Front & Rear parking sensors, reverse camera, automatic headlights, auto dimming mirror |
| Security | Keyless entry & push button start |
| Seats | Artificial leather bolsters, 6 way driver adjustable |
| Interior | Cruise control, multi-function trip computer, temp. display, alloy sports pedals |
| Storage | 6 cup holders, cooling glovebox, floor console, door and seat pockets and much more! |
| Audio | My Music function, MP3, CD, AM/FM radio, 6 speakers, 4.3" LCD screen, AUX/USB with iPod compatibility, Bluetooth with phone and audio streaming |
| Warranty | 5 year unlimited km warranty |
What I would like to see next time is a more updated entertainment system. Think Hyundai Veloster or in fact the new Mazda 3. Time to see some standard sat nav, larger screen and more entertainment options.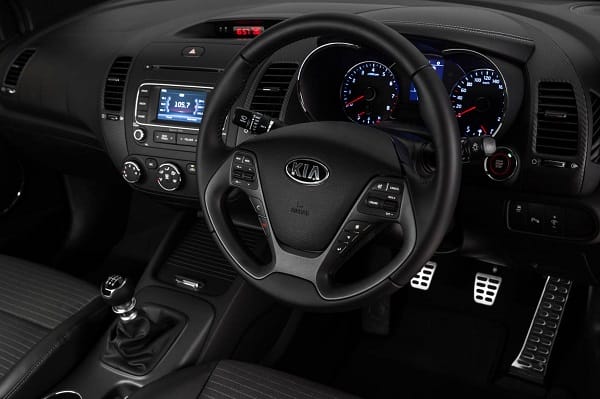 I have been trying to think of what sets the Kia Koup apart and in turn, I started to think about its competitors. That's where I drew a blank. It seems as though the Cerato Koup really is in a league of its own, essentially creating its own niche market. There really isn't anything out there that is exactly comparable. However, after much deliberation around the office, we came up with three cars that would attract attention from buyers considering the Koup: Honda CR-Z, Toyota 86 and Alfa Romeo Mito.
Honda CR-Z
Price: Manual $ 42,501 & Automatic $44,921
Warranty: 3 years or 100,000 km
Engine: 1.5L
The Honda CR-Z does beat the Cerato Koup on the fuel economy and greenhouse gas emissions front, boasting a low 5.0L/100km and just 117 CO­­2 g/km. However, this is what the CR-Z was designed for. It was designed as a more eco-car. This means that the performance figures (and on-road responsiveness) fall well and truly short at just 99 kW of power @ 6600 rpm and 172Nm of torque @ 1000-3000 rpm. For this reason, the Honda CR-Z really is geared more towards those who are looking to drive more economically, are environmentally conscious and looking to pay a premium for it. After all it is roughly $16,000 more expensive than the Cerato Koup.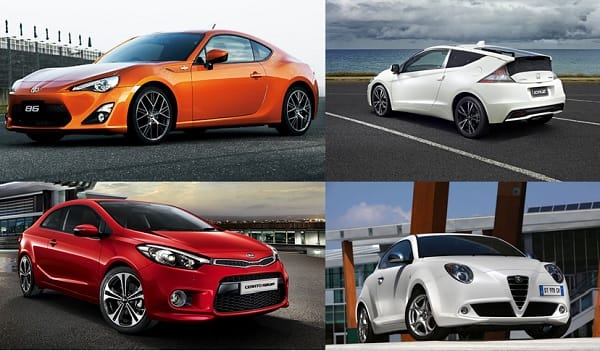 Toyota 86 GTS
Price: Manual $39,970 & Automatic $42,545
Warranty: 3 years or 100,000 km
Engine: 2 litre Boxer Engine
The result of a joint collaboration with Subaru, the Toyota 86's sporty looks captured the attention of many and is viewed by many as the affordable weekend sports car. Surprisingly, the 86 does still fall short on performance figures in comparison producing 147 kW of power @ 7000 rpm and 205Nm of torque @ 6600. The Toyota 86 is therefore plenty of fun for rev-heads, does have pretty much perfect handling and certainly looks the part. However, the 86 is all about the pure, go-kart like driving experience and misses out on a whole host of luxuries, including the ability to fit people in the rear seats, chrome accents on the exterior, auto dimming rear view mirror and auto on headlights. It also has less storage, smaller boot, no steering wheel controls, no remote keyless entry and no rear-view camera.
Alfa Romeo MiTo Progression
Price: Automatic $29,092
Warranty: 3 years or 150,000km
Engine: 1.4L
The affordable car in the Alfa Romeo range is slightly cheaper than the Kia Cerato Koup counterpart, however it is let down by its lack of manual option. It produces a low produces 99kW of power at 5000rpm and 190Nm of torque at 4500rpm. Its high rev's result in a sluggish start off the mark and its tuning pales in comparison to the Cerato Koups. Interior is a budget fit out and while I personally like the quirky exterior, it really isn't for everyone.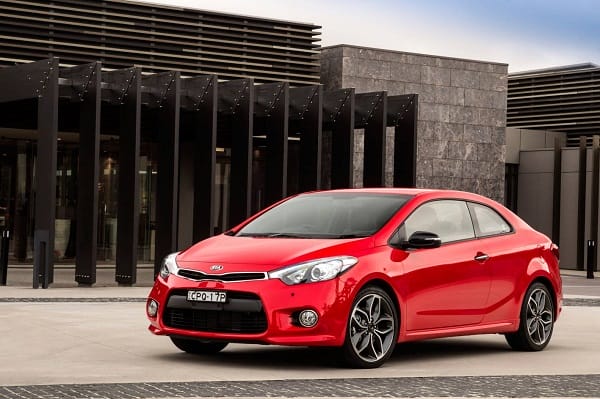 So you can see my dilemma here. When I attempted to compare the Kia Cerato Koup to its competitors to see why it stood out, I discovered that it doesn't really have any. The Honda CR-Z really is more for the eco-minded, the Toyota 86 for a weekend rev-head and the Alfa Romeo for the brand buyer. Not to mention the warranty – 5 years, unlimited km. It simply is unbeatable in this market.
The Cerato Koup really extracted key elements from what Australian's love in cars and combined them into this unique package. It is powerful, economical, affordable, stylish and practical. It can be used to transport four people comfortably, it has pretty much all the extra technology we expect in cars today, it won't break the bank (at purchase or throughout ownership) and provides the release for your inner race driver. Kia has specifically targeted the dual personality of every Australian – the practical reality and the thrill seeker – and combined the weekday and weekend car into one, all while attracting every man and his dog with such an affordable price.
To take a look at a more in-depth review of the Kia Cerato Koup – CLICK HERE.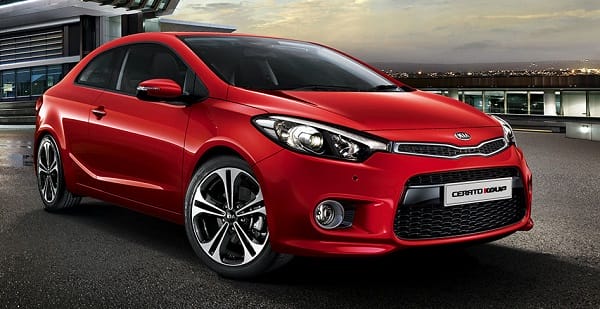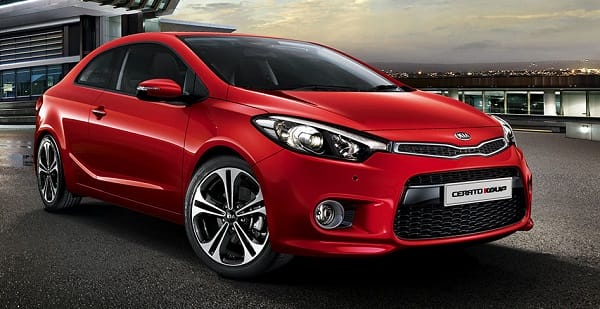 All prices are drive away for the postcode 2000. All obtained from the manufactures website. Prices correct at time of publication. Prices subject to change.